Blame fake news for class cancellations despite sunny weather
Even the government and school officials were victimized by fake news on social media about the typhoon
Jul 10, 2018
When we were still in school, we always wait for those class suspension announcements even at the slightest chance of rain. However, it is rare that government units and schools pull the trigger at the right time. Either they suspend after everyone has come to class, or call it off when there isn't even one drop of rain.
That is exactly what happened Monday when class suspensions were announced in Luzon in anticipation of a "super typhoon" which, thankfully, weakened after entering the Philippine area of responsibility (PAR).
ANNOUNCEMENT

Due to the inclement weather, classes in all levels, both public and private in the City of Manila are suspended tomorrow, July 09, 2018. Please be guided accordingly. Thank you.

SOURCE: City Government of Manila#VivaHistoria#OneForHistory pic.twitter.com/A1REMjQIp1

— UST History Society (@USTHSTSOC) July 8, 2018
"Inaccurate information"
Local government and school officials called off school Sunday night, expecting heavy rains and flooding in some areas the next day, after some reports on social media said that Super Typhoon Maria locally known as Typhoon Gardo was expected to cross PAR.
Meteorologists from the Philippine Atmospheric, Geophysical and Astronomical Services Administration (PAGASA) said that these reports spread "inaccurate information."
In an interview with Inquirer, PAGASA weather division chief Esperanza Cayanan said they urge the public to verify every piece of information from social media using the forecast on their official website to make sure that they're not getting fake news.
Maria/Gardo
As to why the super typhoon with the international name Maria turned male "Gardo" when it entered PAR, the weather agency did not elaborate.
Super typhoon Maria devastated parts of Japan affecting hundreds of people and leaving over a hundred dead, with properties destroyed and covered in mud.
Gardo, which brings with it maximum sustained winds of 185 kph and gustiness of up to 225 kph was last centered at 1,120 kilometers east-northeast of Basco, Batanes province. It is expected to exit PAR by Wednesday, but until then it will continue to pull monsoon which will bring occasional rains in Mimaropa, Metro Manila, Calabarzon, and parts of Western Visayas.
Projected climate change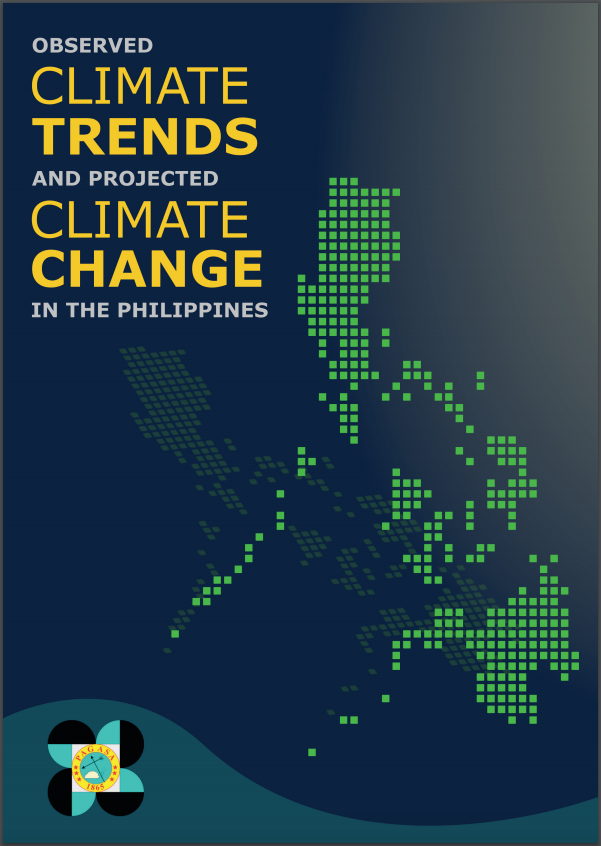 Earlier this month, PAGASA released the "Observed Climate Trends and Projected Climate Change in the Philippines," which contains the basic findings of the past and present climate conditions. "[It] provides useful info from a range of plausible climate projections that are necessary to guide decision-makers in formulating strategic plans and policies for possible future climate conditions," said PAGASA administrator Vicente B. Malano.
Using state-of-the-art climate models, PAGASA was able to find key findings in four aspects namely temperature, rainfall, tropical cyclones, and sea level, which were stated in the report, accessible to the public.
As per projections, the temperature is warming up 1 degree Celsius per decade on average. There is also an increase in trends of annual and seasonal rainfall with changes which are well within natural rainfall variations, except in central Mindanao. Tropical cyclones from 1951 to 2015 also showed a slight decrease in number with minimal increase in the frequency of very strong tropical cyclones which exceed the 170-kph cap set by the weather agency's Tropical Cyclone Intensity Scale. Sea levels are also expected to rise by the end of the 21st century under certain considerations. This will likely affect coastal communities in scenarios such as storm surges.
Get more stories like this by subscribing to our weekly newsletter here.
Photo courtesy of Inquirer.net
Read more:
4 ways you can avoid dengue this rainy season
Three plastic items we're willing to use on a rainy day
Don't go 'WILD' this rainy season
Read more by Christian San Jose
DENR's own canteen is guilty of using plastic
Here's how you can turn EcoBricks into functional projects
This designer just gave us an idea how to reuse those 6-pack rings
TAGS: class suspension climate change Fake news Pagasa Super Typhoon Maria typhoon gardo