DENR's own canteen is guilty of using plastic
Speaking of plastic
Jun 7, 2018
Last Sunday, two days before the World Environment Day last Tuesday, Department of Environment Secretary Roy Cimatu urged Filipinos to stop using single-use plastic packaging like PET (polyethylene terephthalate) bottles for beverages and grocery bags which pollute the oceans and other bodies of water.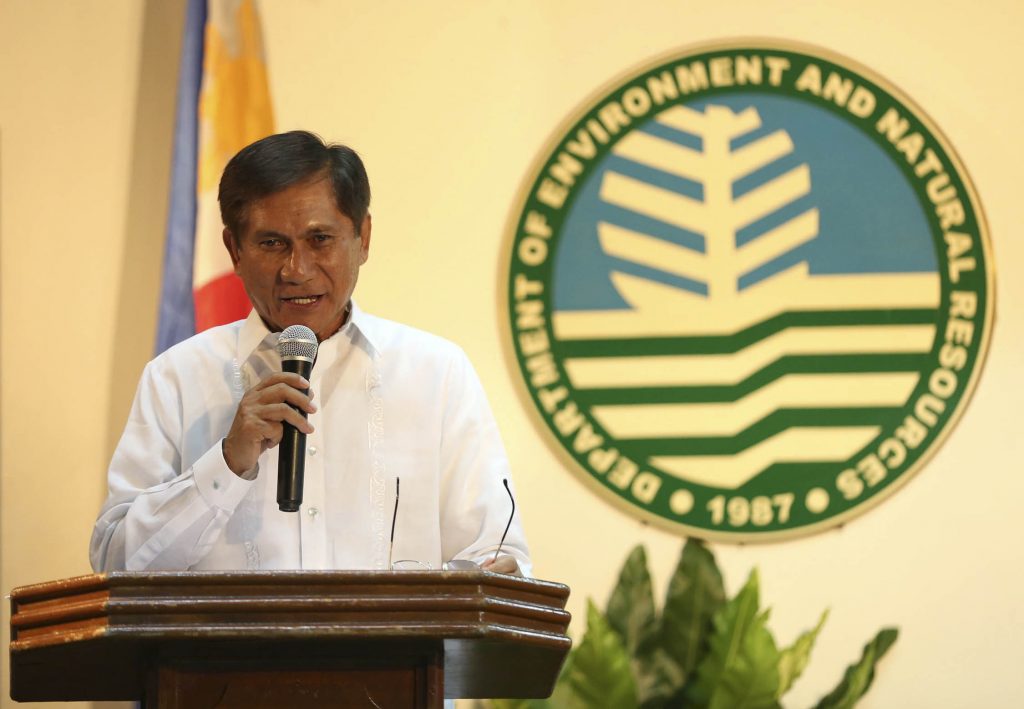 "It is high time we refrain from using disposable plastic products that are used for minutes but persist in the environment forever," Cimatu said in a statement where he even offered alternatives to plastic packaging like reusable tumblers and eco-bags for shopping.
But while DENR's secretary is making these pronouncements to the entire nation, it seems he had forgotten to inform those inside the environmental bureau against using plastic first.
It turns out, the canteen inside the DENR compound in Quezon City is still using plastic packaging for food sold by vendors who claimed they were not informed of the bureau's move against the single-use plastic.
According to a report by the Inquirer, rice meals and beverages such as water and soda were being sold in single-use plastic bags and PET bottles inside the DENR canteen. However, the Inquirer also noticed that there are recycling bins stations outside of the canteen.
When asked by a correspondent about this, one vendor said "We have not been told this is already prohibited, so we continue using them. Besides, where are we supposed to put the food we sell?"
This revelation comes after the DENR announced that they will be stepping up their campaign against plastic in line with this year's World Environment Day theme "Beat Plastic Pollution."
According to the DENR's Environmental Management Bureau (EMB), despite not having a nationwide plastic ban, many local governments are already implementing ordinances to limit plastic use in public markets and shopping establishments.
They also cited the efforts of the National Solid Waste Management Commission in tapping recycling industries in the country to reduce and reuse plastic waste.
A 2015 study done by the University of Georgia revealed that the Philippines is third in the list of countries with the most ocean plastic pollution, next to China and Indonesia.
Photo courtesy of Inquirer.net
Read more:
The Philippines might start banning microplastics and single-use plastics soon
DENR will most likely reject the revived Palawan underwater park (again)
Students developed a compostable, natural alternative to plastic sachets
Read more by Christian San Jose
After closing down businesses, gov't eyes making Boracay lands arable "again"
You can have this island to yourself for only P3,000 a night
Old photos from the glory days of Manila Bay before it was a "toilet bowl"
TAGS: DENR PET bottles plastic Recycling single-use plastic World Environment Day