You can have this island to yourself for only P3,000 a night
It's only 3 hours away from Manila
May 21, 2018
Always wanted to run off to and live on a remote island to escape the stress of daily living? You're in luck because this Airbnb rental might just make your dream of living on your own island a reality.
Situated in the middle of a secluded lake in the Sierra Madre, the Sundang Island bungalow is an ideal place for people looking to get away from the hassle of city living. A 3-hour road trip from Manila and a ten-minute boat ride are all it takes to get you there.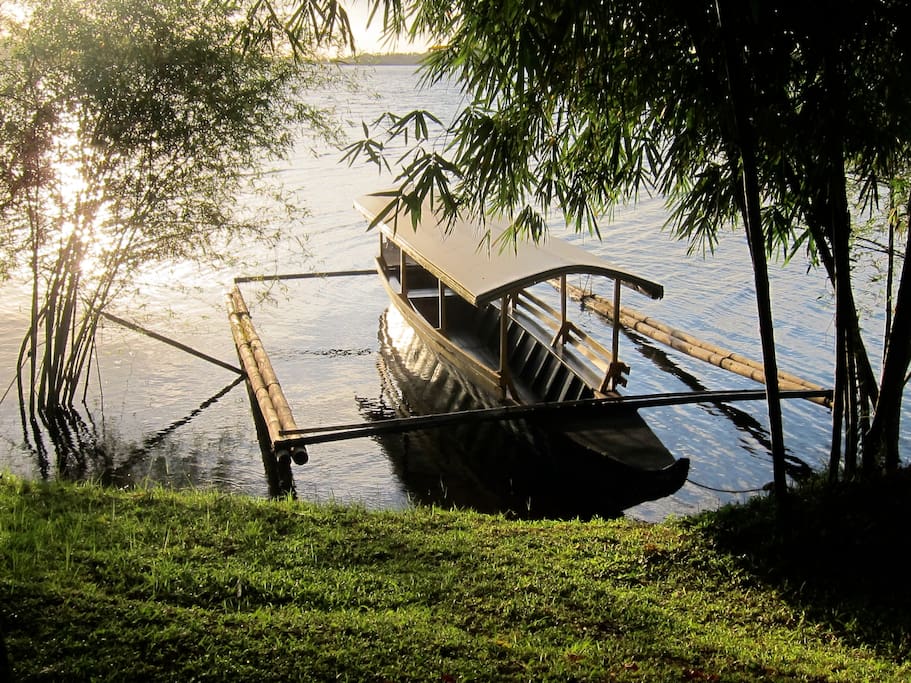 The 80-square meter house is equipped with basic amenities: a bedroom with a queen-size bed, a kitchen with everything you need to live by for your stay, two bathrooms plus a spacious living room stripped off of unnecessary clutter to induce that feeling of bare minimal lifestyle.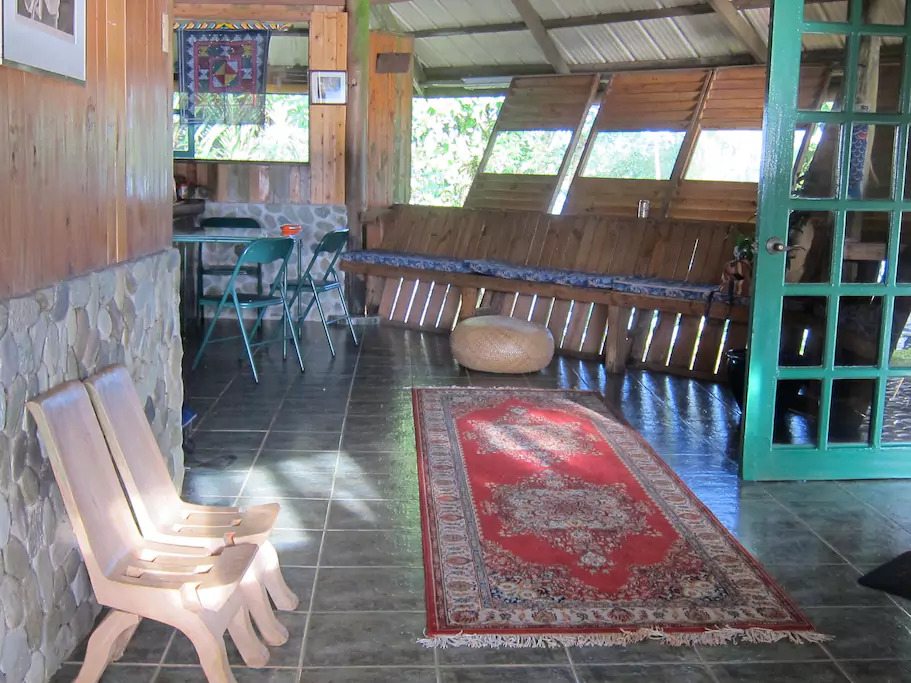 And if you need another reason to book a trip, a killer view of the lake that will easily put your mind at ease should be enough. The place stands on a small hill that gently slopes towards the calm waters of the lake. What's more, you could basically ditch the house itself and camp out on the grassy grounds surrounded by trees where you could cook, eat al fresco and do just about anything.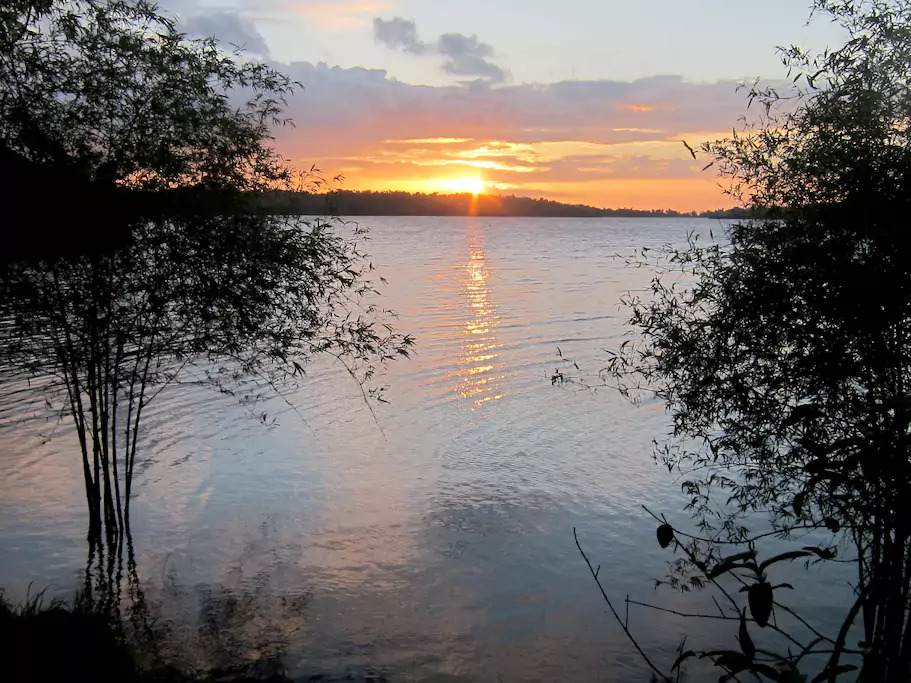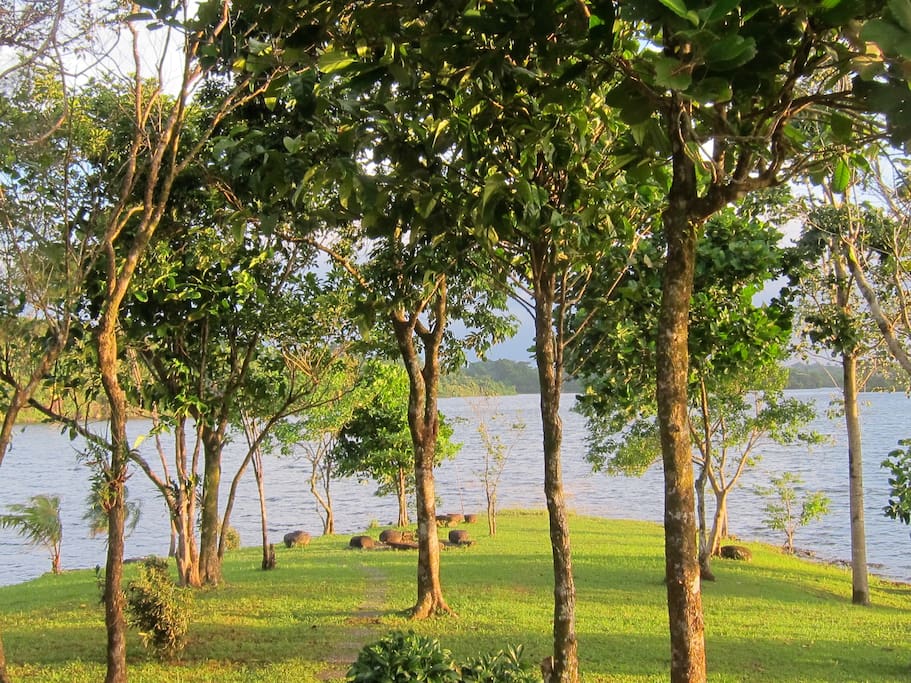 The island, which could easily accommodate 15 persons, also has a "dap ay", an open space with stone slabs where guest could gather around the bonfire at night.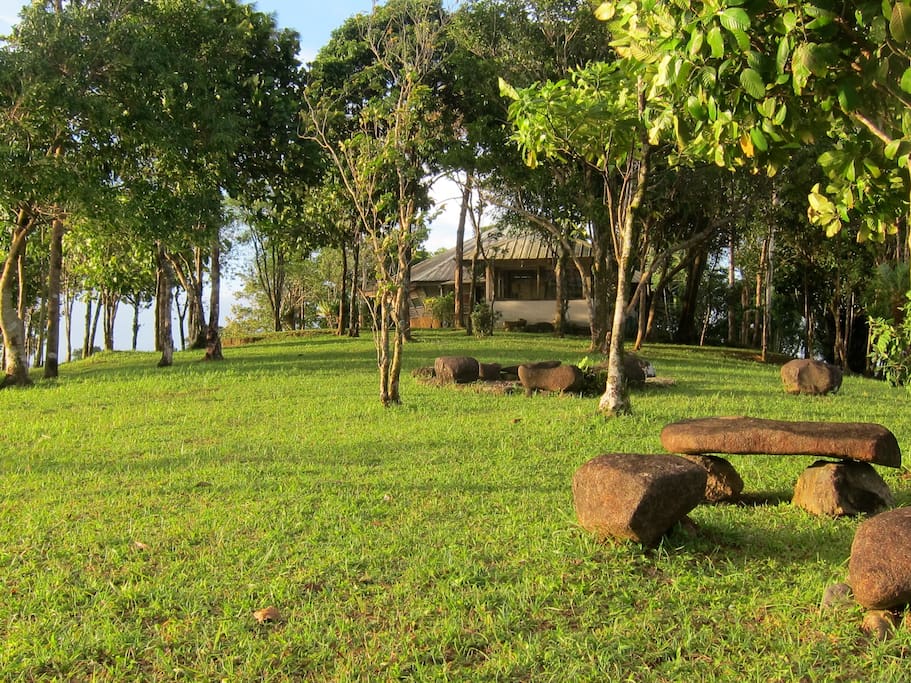 Completely off the grid, the house runs on a small generator to provide power at night since you won't actually be needing electricity in the day with the cool breeze blowing at the ready. But if you need to charge your phones during the day, that could be arranged, too.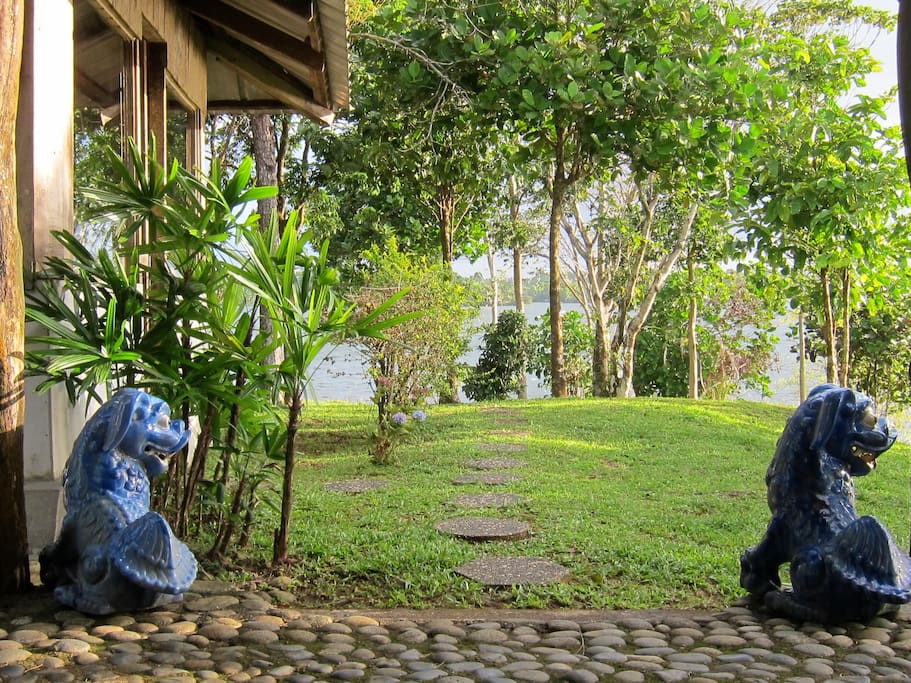 And if you're worried about reviews, according to Airbnb, more than 90% of recent guests gave this home a 5-star rating. It also has 148 reviews as of this writing, which is basically all the convincing you need stop reading this and book the nearest date available as the island house is booked until the end of May.
Photos courtesy of the Sundang Island House on Airbnb.com
Read more:
Container van rooms you can book for your next out of town trip
7 ways to nail your summer vacation this year
There could be hidden cameras in your Airbnb
TAGS: airbnb lakehouse rentals Sierra Madre Sundang Island travel