If only President Duterte would order his subordinates to stop sending confusing signals about holding next year's midterm elections, then we wouldn't have to spend a lot of energy doubting whether he favors one as mandated by law.
Speaker Pantaleon Alvarez has been at it for several days now—floating a "no-election (no-el)" scenario that he calls the "practical" solution to allow Congress to deliberate without distractions on the draft federal Constitution.
The latest news reports have him saying the House of Representatives want a "no-el" resolution by September.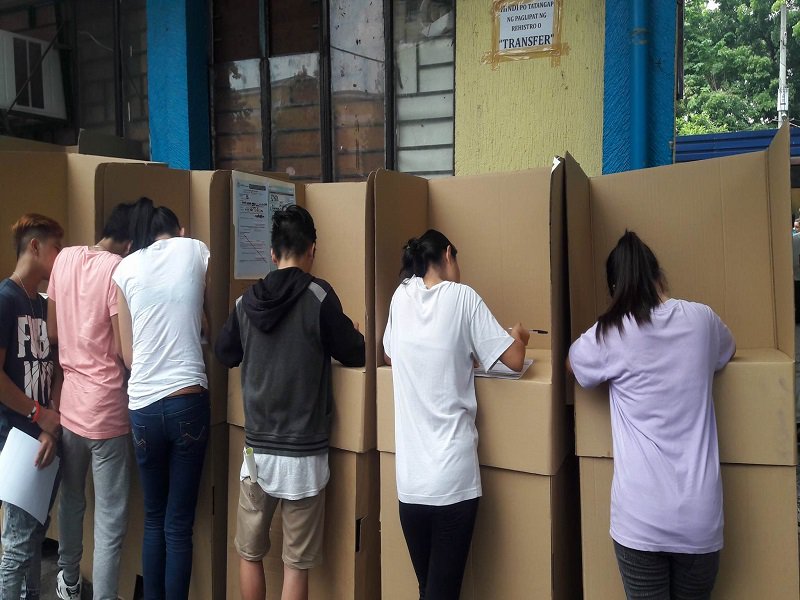 Alvarez insists lawmakers are pressed for time in approving the proposed Bayanihan Constitution and suggests that the terms of incumbent congressmen and senators be extended beyond the expiry date of Jun. 30, 2019. Doing so means legislators can scrutinize the draft without worrying about campaigning next year.
And perhaps anticipating objections from the Senate, the Speaker offered another option—launch a people's initiative that would allow the public to participate in a signature campaign to usher a shift to federalism.
Malacañang spokesperson Harry Roque was quick to douse Alvarez's plans, quoting the President as saying, "I will not have a hand in that ('no-el' scenario)."
Roque assures that Mr. Duterte wants the midterm election to push through, even eyeing a coinciding plebiscite that will ask people if they favor the federal system of government.
However, the spokesperson also hints that President Duterte will not bar any move from political allies to cancel the midterm elections.
"If that's a people's initiative, what can you do if that comes from the people," Roque asked.
The 1987 Constitution lists three modes of amending the basic law of the land.
One is through a constituent assembly (ConAss) where a three-fourths favorable vote each chamber of Congress (supposedly voting separately) is required per amendment.
Another is allowing voters to elect delegates to a constitutional convention (ConCon) that will draft the amendments.
A people's initiative—the third method—allows people to directly propose amendments to the Charter through a petition that should gather "at least 12 percent of the total number of registered voters."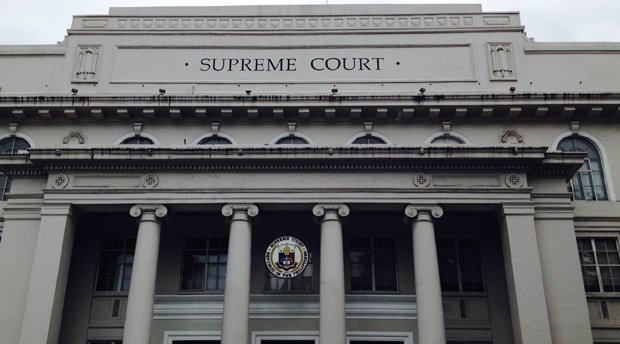 This means each of the country's more than 200 legislative districts must be represented by "at least three percent" of registered voters, political pundits explain.
Given the clout of congressmen, the signatures of three percent of the population of each legislative district can be collected easily.  There is no doubt that Speaker Alvarez and his friends will succeed if they put their hearts to it. A caveat though—efforts of previous administrations to use this method have all tanked.
The idea of a people's initiative had always been floated by allies of those in power since the time of President Fidel Ramos. In 1997, Ramos' lieutenants called for a shift to a parliamentary system that would allow a president and a prime minister to share power under a unicameral system.
Ramos' successor Joseph Estrada also thought of holding a people's initiative to allow foreigners to own land, public utilities, and media outfits—currently prohibited by the Charter.
Gloria Macapagal-Arroyo also had her version that runs very similar to Mr. Duterte's draft federal system. Her allies called for a parliamentary form of government, decentralization of the powers of the national government and transferring more of these to local government units.
Benigno Aquino's supporters were not spared from the Charter change bug.  His staunchest ally Sen. Franklin Drilon once announced that Senate and House leaders already gave a go-signal to begin amendments to economic provisions of the 1987 Constitution. Mr. Aquino later announced this program was not among his priorities.
Alvarez and other supporters of a people's initiative must also contend with a Supreme Court ruling that unless Congress passes an enabling law detailing the procedures of such an activity, all efforts could be for naught and possibly declared illegal.
At this point, it's probably smarter for President Duterte to utilize his strongman tendencies and order the Speaker to drop his people's initiative plan if only to dispel all fears of a "no-el" scenario.
Given the recent Pulse Asia findings that more Filipinos disapprove of any effort to amend the Charter (67 percent) and oppose a shift to federalism (62 percent), it would also be helpful for the President to take a cue from Professors for Peace—a consolidation of university presidents, scholars and other academicians—opposing "no-el" and a shift to federalism.
Why not concentrate on addressing the continuous rise in the prices of basic commodities, the growing death toll from extra-judicial killings and the murders of political leaders, they asked.
Having a close ally like Alvarez bear the "no-el" message is already sending jitters down our political spine. He is the President's alter ego in the House and has under his thumb a considerable number of members of the ruling party.
People's initiative or not, the Speaker's suggestion of a term extension for incumbent lawmakers already reeks of self-interest and indicates a lack of respect for the voter's constitutionally guaranteed right to suffrage.
As it is, Mr. Duterte is already saddled with suspicions about using his powers to gain a second term. Unless he disciplines his men and tells them to drop the act, his office would have a grand time doing damage control about people's perception of his true intentions.
Header image courtesy of Inquirer
Get more stories like this by subscribing to our weekly newsletter here.
Read more:
Would federalism address what ails the Philippines?
RECAP: What has Duterte done since his last SONA?