The recent tropical storm Karding brought in around 150 to 170 mm. of rain in just five hours and has left parts of Metro Manila flooded.
The common thread among the storm-stricken scenes? Lots of trash. This is definitely a wake-up call, people.
Rains driven by strong southwest monsoon winds pic.twitter.com/0Y1qZuSeuZ

— The Unlawyer (@unlawyer) August 12, 2018
LOOK: Philippine Red Cross Water Search and Rescue (WASAR) Team, rescued two families including a two weeks old baby at Barangay Silangan in Quezon City during heavy rains and flood brought by Southwest Monsoon enhanced by TS Karding yesterday August 11. pic.twitter.com/15wW3LSPPB

— Philippine Red Cross (@philredcross) August 11, 2018
just another typical afternoon in Marilao #fieldqasdiaries #Karding pic.twitter.com/zo9OrWbJ5l

— zander herrera 🐦 (@zanderkarlO_o) August 11, 2018
Philippines: Severe flooded areas in Metro Manila by Sherbien Dacalanio #bagyongkarding #Karding #TropicalStormKarding pic.twitter.com/EbMZ2A79cp

— Pacific Press Agency (@PPA_NewsPhoto) August 12, 2018
LOOK: Amid heavy rains brought by the intensified monsoon in Marikina City, man's best friend can't simply be left behind. Here in H. Bautista Elementary School, evacuees take care of their "bantay" who were also rescued from rising floodwaters. @inquirerdotnet pic.twitter.com/MOonx4J5mi

— Jhesset Enano (@JhessetEnanoINQ) August 12, 2018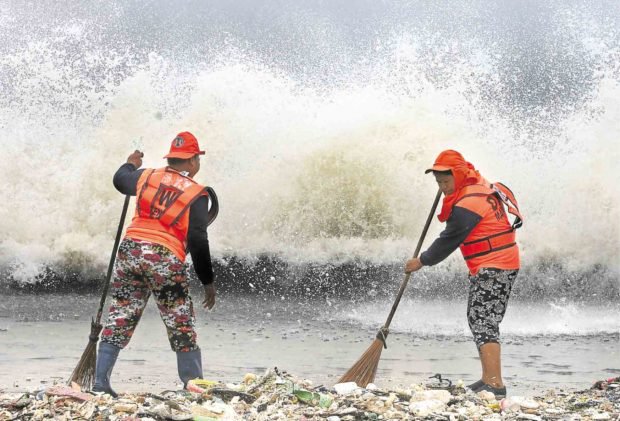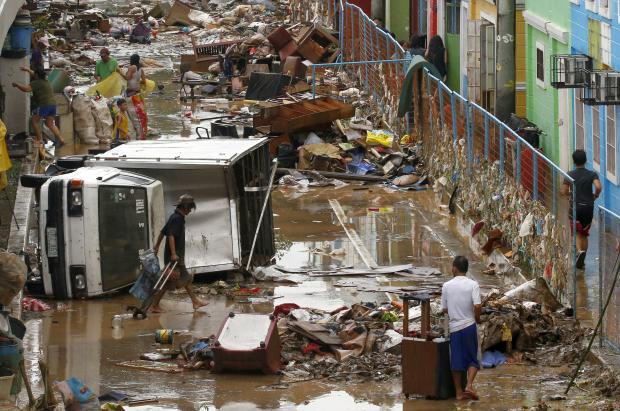 A small ray of hope in the midst of the dreariness of all this rain: a local government unit whose evacuation provisions for its citizens thankfully lacks the tacky faces and names usually plastered all over government services.
Us Marikeños cannot do anything about the flood, but at least we see our taxes working for us. pic.twitter.com/dcLuDRY4qv

— KenKenKen (@KenKenKenFRC) August 11, 2018
Marikina City, which bears the brunt of the floods, has shown more than just resilience this time around—the modular tents in the evacuation sites are a little bit proof that at least some people in the government have learned from the 2009 disaster.
Get more stories like this by subscribing to our weekly newsletter here.
Read more:
What you need to know about leptospirosis
5 everyday trash items that'll take lifetimes to decompose
This is how Filipinos dealt with flood in the early 1900s
The cause of flood is not poor drainage system, it's poor discipline