Malapascua in Cebu is the next victim of our waste mismanagement problem
A Facebook user shared some unsettling photos
Sep 3, 2018
One of the biggest challenges in creating a wide-scale shift away from single-use plastics in our country is the fact that we run on a so-called "sachet economy." Just go to a sari-sari store at the corner of your street, and you'll see what I mean. Everything's packaged in sachets, meant for one serving, and for one use.
Products in small sachets are popular because they're cheap. But they're only cheap right now; in the long run, buying tingi-tingi or piece by piece is actually more expensive than buying a bigger pack. Many don't see this though, and I don't blame them. It's hard to think of a long-term future if you don't even know how you're going to make ends meet today.
The problem with sachet economy is that it traps us into this cycle of relying on these small-packaged, cheap, single-use products, which in turn destroys the environment through improper disposal methods and simply in the actual production of these plastics (which use/abuse our country's natural resources).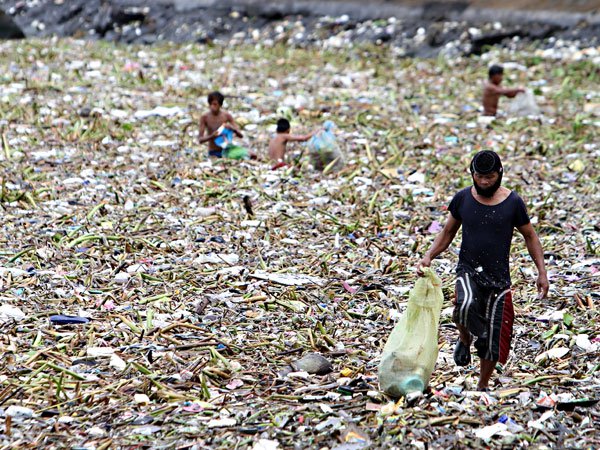 True enough, yet another ocean has come to public attention as the victim of plastic waste—produced by corporations and mismanaged by the local government and citizens—the beaches of Malapascua, Cebu.
In a post in the Philippine Tourism Commission Facebook group, user Sergei Tokmakov shared photos of Malapascua taken just last Aug. 30. The depressing set of photos shows the beach and the ocean bottom littered with trash, from sachets, junk food bags, aluminum cans, plastic bottles, straw sacks, and a variety of other waste.
In an attempt to save Malapascua, weekly cleanups have been organized. The cleanup drive, called Debris Free Thursday Malapascua, is organized by foreigners and executed in partnership with local businesses. As a little incentive for the volunteers, socials are held after each cleanup.
To join, check out the cleanup schedules on their page.
Header image courtesy of Cebu Daily News.
Get more stories like this by subscribing to our weekly newsletter here.
Read more:
Put an end to the waves of trash at Manila Bay by volunteering for this cleanup
Do a trash sweep the next time you go jogging
5 everyday trash items that'll take lifetimes to decompose
TAGS: beach beach cleanup cebu malapascua malapascua cebu plastic plastic waste trash in oceans