Sep 19, 2018
Florists outside of the ordinary
Bouquets are made natural again with Akong Gugma's unstudied, rustic arrangements
If you look on Instagram, you'll find that floral arrangements have evolved from the studied, hyper-ordered model. From tightly-gathered rosebuds for a wedding to manicured tablescapes, now the trend pendulum has swung in the opposite direction, with loosely-assembled blooms that look as though they were gathered in some field by a woman in a floor-length dress and a loose bun. Basically: Elizabeth Bennet putting together a floral arrangement while Colin Firth, in a soaking wet shirt, watches her.
Akong Gugma has perfected that aesthetic. Not so much the wet Mr. Darcy, but the seemingly unstudied arrangements that feel at home in a palatial space or a small, rustic setting.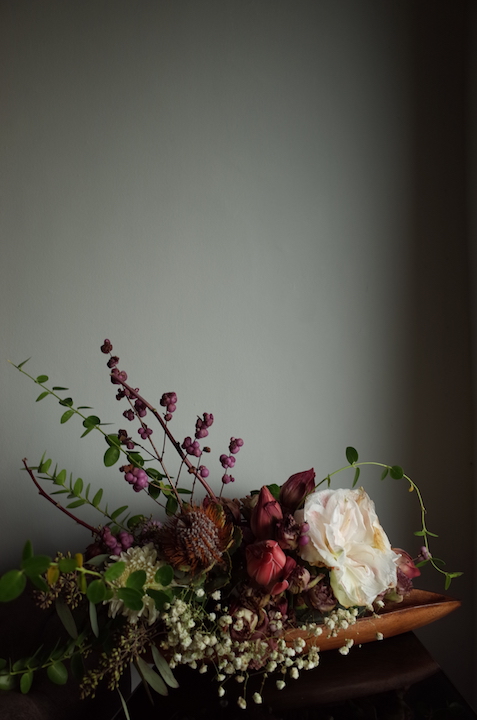 Made up of a trio of untrained florists, Akong Gugma is proud of their backstory, knowing that their approach is instinctive and wholly their own. "Our group does not have any background in botany, nor floral arrangement," says Aram Loe. "We only compose from what we feel is lacking. And a deep desire for the exotic. We cross-breed the vulgarity of Dutch paintings with the rigor of Ikebana. The wabi-sabi principle is integral in our composition."
An extension of Rabbithole Creatives, a production and event styling team led by Aram Loe, Geoff Gonzales, and Darryl Recina, Akong Gugma has crafted unorthodox wedding bouquets for their prenuptial shoots.
Their bridal M.O., according to them, is more restrained. "Contrasted with new proposition bridal ensembles restrained to celebrate the human, not the culture of conspicuous consumption," Aram says. "Capturing chic, not vulgar. Intimacy, truthfulness, individuality—those are what we aim to develop."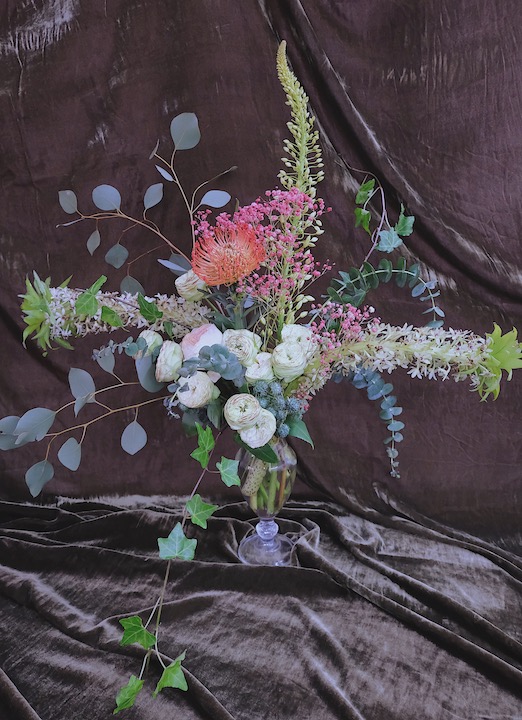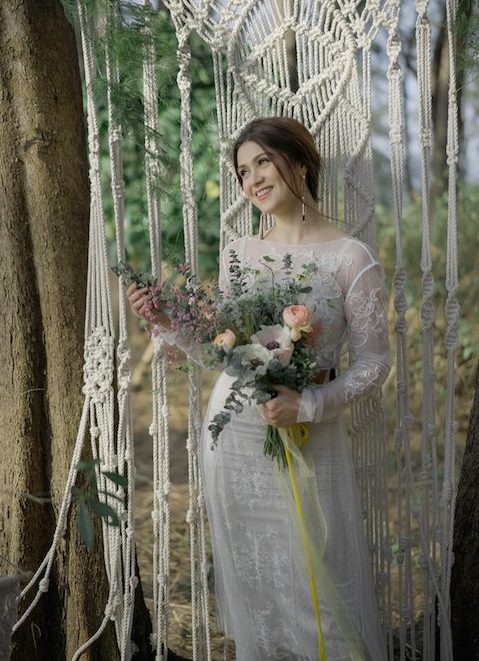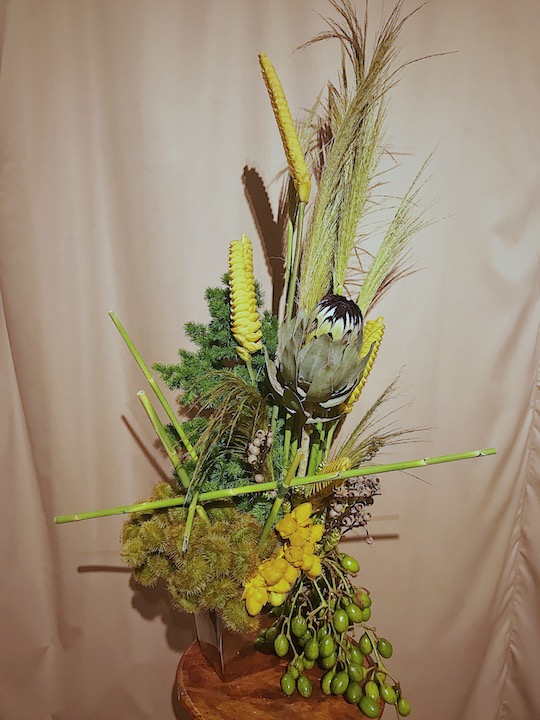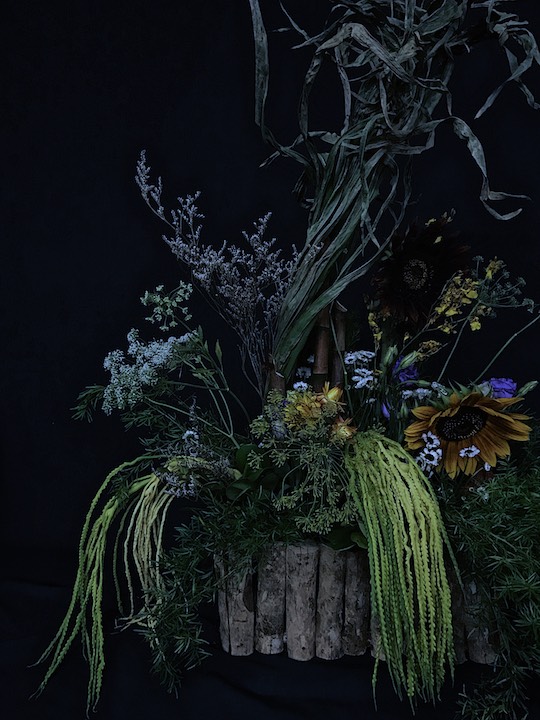 Not cookie cutter, but individual floralscapes in vessels to highlight the user's style and way of life. "Restrained and considered composition" is what they call it.
Though they've made a name for themselves in the bridal scene, they also do private commissions for homes, parties or gifts. Their work retails for P4,500 for a capiz trunk vase (12x7x9 inches), P3,500 for a wooden cage (13x6x8 inches) and P2,000 for a variable size petite vase (4.5×3.5×4.5 inches).
You can reach Akong Gugma at 0917-5122072.
Get more stories like this by subscribing to our weekly newsletter here.
Read more:
LOOK: This photo series explores drag culture through floral narratives
10 florists in Manila you need to know
How much would you spend on a bouquet of flowers?
Read more by Bea Ledesma:
LOOK: A "Black Forest" made of rusted nails and charcoal
This is modern Filipiniana you can wear with jeans
Ito Kish has a pop-up in Power Plant and—no surprise—it's pretty great
TAGS: akong gugma floral arrangement florist flowers