10 florists in Manila you need to know
Take note for Valentine's Day
Feb 12, 2018
It's the season of flowers again. Not that I'm complaining. They definitely brighten a weary soul's day and captivate a cynic's heart especially on a Valentine's Day. I used to make faces whenever I'd pass by a person with a bouquet. It's not out of bitterness, I swear (said every grouch ever); I just think it's impractical.
But boy, are they ravishing. I can't help but adore every florists' skill in handling such delicate living things.
Speaking of florists, if ever you're wondering what our country has to offer in the floristry department, here are some flower designers you need to know:
129 Diego Silang Road
Phase 2, AFPOVAI Subd., Taguig City
519-2937, emily@sprucefloraldesigns.com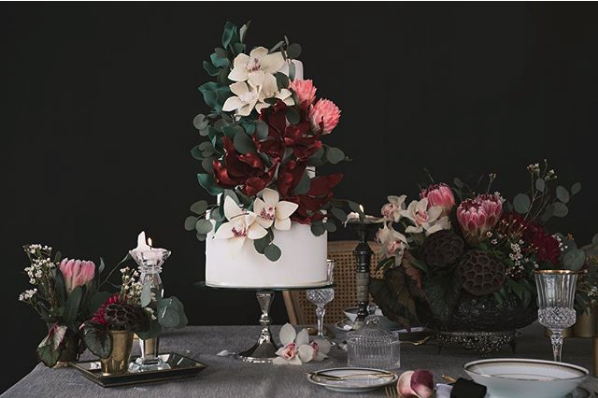 Spruce is a household name when it comes to flower arrangement, be it for weddings, special parties, or just any occasion. One can't miss the elegant blooms with the careful touch of Pat Pastelero-Tañedo, a.k.a. The Floralist behind Spruce.
The Commissary, Whitespace,
2314 Chino Roces Ave. Ext., Makati City
729-0030, m.commissary@gmail.com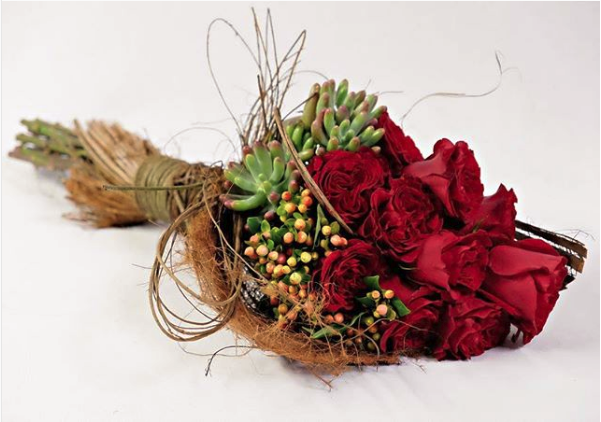 Fiori di Marghi is Margarita Fores' flower concept and it fixates on living plants that are often overlooked, nature's discards like skins from coconut tree's trunk, and recycled materials. The photo above shows Sette, a bouquet of red Ecuadorian roses, coconut skin, berries, succulents, and vines, from its Valentine's Day collection.
0917-5122072, info@rabbitholecreatives.com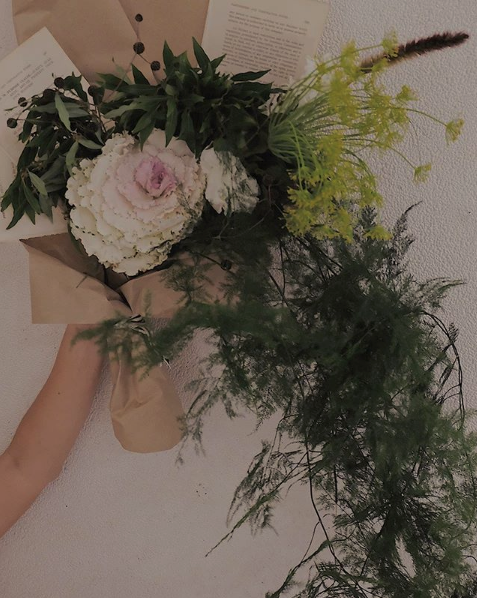 Behind Akong Gugma is the RabbitHole Creatives, a team that specializes in the styling of persons and events, and production design. "We don't know anything about them. Or how to arrange it, really. Maybe it's an obsession with a neo-classical aesthetic," writes the team on a Facebook post. But their arrangement of exotic flora is undeniably enchanting.
Mayon cor. Dapitan Sts.,
Quezon City
0977-2433297, customerservice.bellafilipina@gmail.com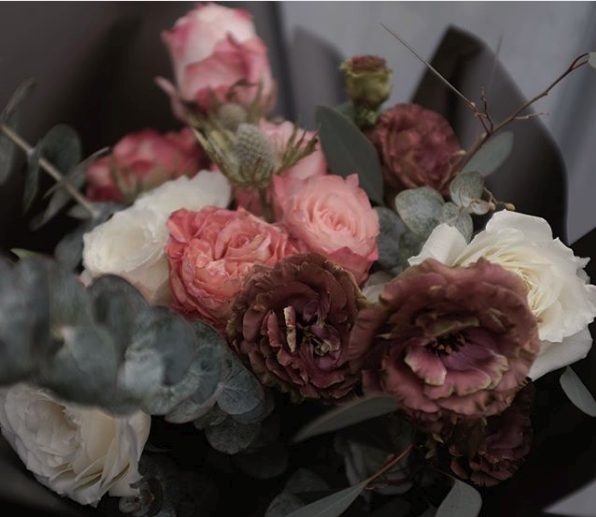 Part of the allure of Bella Filipina is that they wrap their rustic bouquets in black, gray, or translucent kraft paper and a burlap sack. If you wish to have metallic accents, they have wine, dark gold, and green, as well. The photo above shows a muted, moody summer palette using rusty eucalyptus, wine lisianthus, two-toned Ecuadorian, and apricot English roses.
C-4 The Alley, Karrivin Plaza
2316 Chino Roces Ave. Ext., Makati City
802-5427, info@lanai-manila.com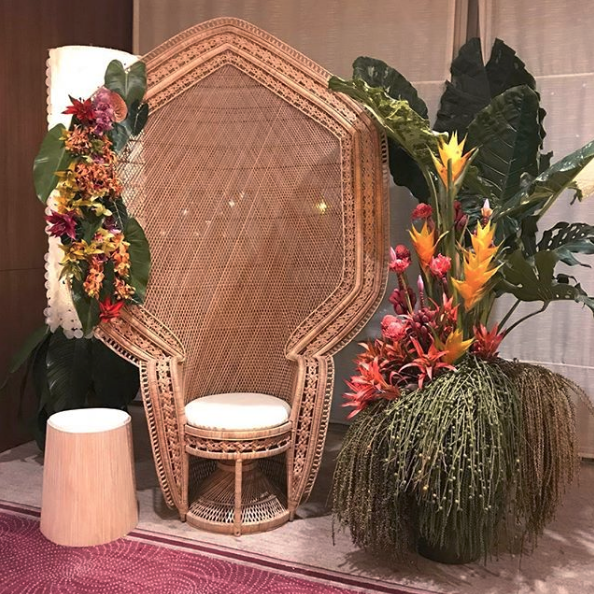 Lanai is a lifestyle store with a selection of home accents, gifts, and apparels. But what breathes life to it the most is its Flores section where you can luxuriate in well-curated fresh blooms and wreaths. Of course, they're open for floral consultations, rejuvenation, custom arrangements, and other floral services.
Jannov Plaza 
2295 Chino Roces Ave. Ext., Makati City
893-6912, sales@maboloflowers.com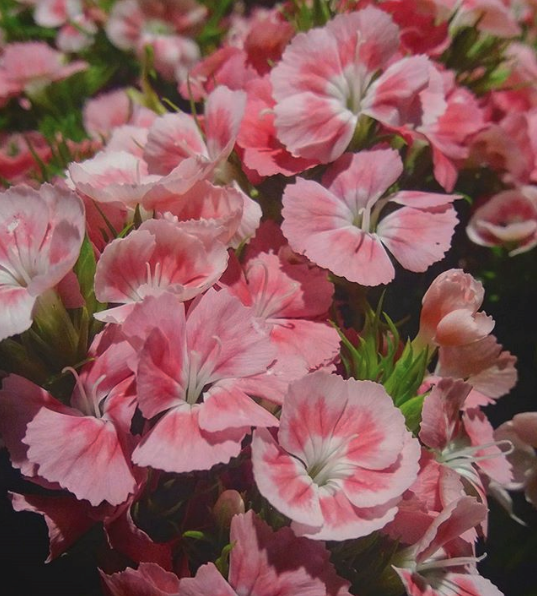 With 22 years of experience in magically maximizing every flower's potential, you can trust Mabolo when it comes to flower arrangements for your special events. They import their seasonal flowers and materials weekly, so expect a larger collection of flora.
GF, Active Fun Bldg.,
9th Ave. cor. 28th St., Bonifacio Global City, Taguig City
886-6888, info@teamoflowers.com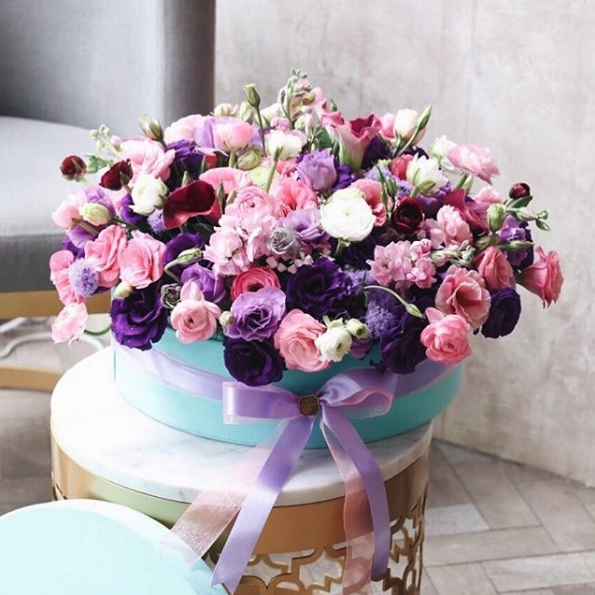 Te Amo Floristeria has captured the hearts of a hell lot of Filipinos (they have 50,000+ followers on Instagram, the most in this list) including local celebrities. They're known for the trendy box bouquets and imported roses that last for three to five years.
187 N. Averilla St.,
Brgy. Sta. Lucia, San Juan City
0917-8158637, flossom.ph@gmail.com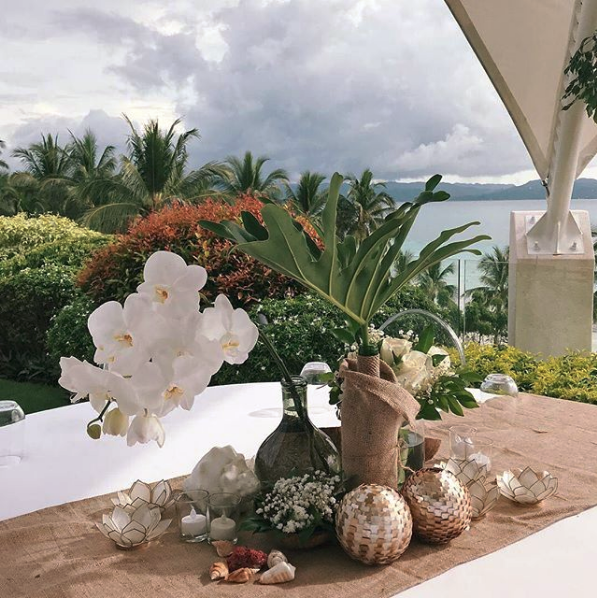 More into orchids? Flossom got you with their premium collection of colorful phalaenopsis orchids imported from their sister company Taiwan Flora. For styling needs, their resident florist Teddy Manuel could take care of them.
38-F Mahiyain St.,
Teachers Village East, Diliman, Quezon City
0977-2320956, coraminamanila@gmail.com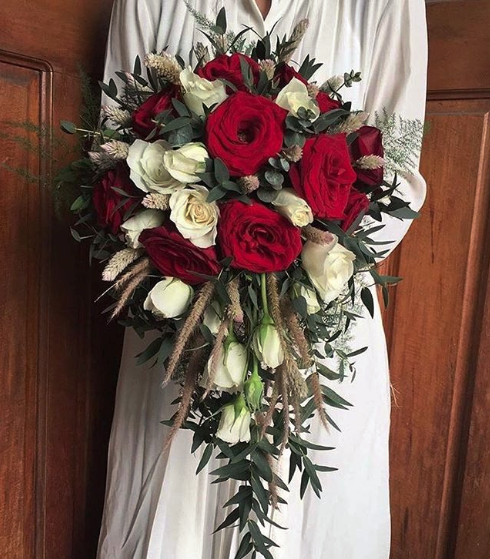 Cora Mina is a flower boutique up north that also whips up charming blossoms and wreaths arrangements for all kinds of occasions. They also have preserved Ecuadorian roses in glass domes a la Beauty and the Beast.
Brgy. Addition Hills
Morong, Rizal
0917-5436789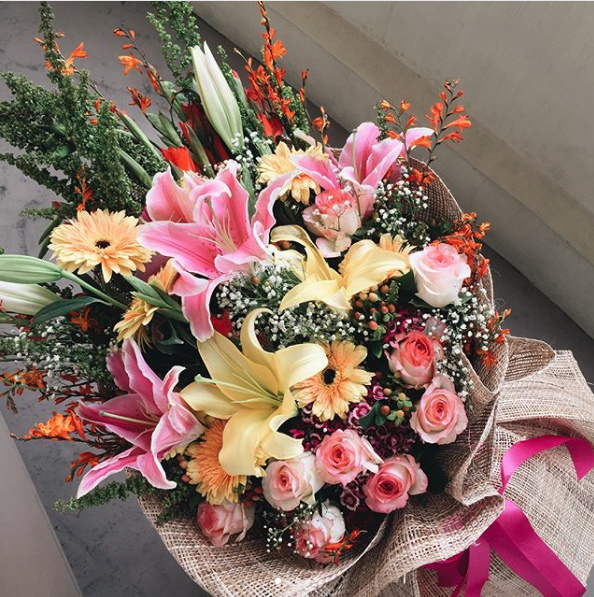 Agi Wang is the florist behind vibrant floralscapes of Blooms and Things, and it seems that Wang specializes in composing flowers in hefty designs. The photo above features Chelsea, a tall arm bouquet of 10 Hong Kong roses and stargazers.
Header image courtesy of Unsplash
Read more:
Your modern flower meaning guide
How florists keep flowers fresh longer
Gaita Fores just taught me how to arrange flowers
TAGS: akong gugma bella filipina bloom and things cora mina fiori di marghi floralscapes fixture florists flossom flowers Flower arrangement flowers lanai Mabolo nolisoliph rabbithole creatives spruce floral design te amo floristeria Valentines Day