Right in time for the observance of the special month for the Conservation and Protection of the Tamaraw in Mindoro in October as decreed by residential Proclamation No. 273 of 2002, up to 30 tamaraw or the Philippine Dwarf Buffalo (Bubalus mindorensis) were spotted grazing on Mt. Gimparay in Naujan, Occidental Mindoro.
The sighting by a research team consisting of Mindoro local government environment officers, members of the Naujan Lake National Park-Protected Area, Mindoro Biodiversity Conservation Foundation Inc. (MBCFI), D'Aboville Foundation, and the Sigod Katangona Datiyan Kanyam Deya Samahan, comes after more than a century since the critically endangered species was last seen in Catuiran River in Occidental Mindoro in 1887.
The latest tally by the Department of Environment and Natural Resources (DENR)-Tamaraw Conservation Program estimated tamaraw pollution in the country to be around 523. It was recorded at Mt. Iglit-Baco National Park in Occidental Mindoro.
Eduardo Bata, senior ranger DENR together with the rest of the team who trekked for three days before reaching Mt. Gimparay presented their findings including physical evidence like wallows, hoof marks, and feces of the tamaraw in the provincial capitol on Sept. 18.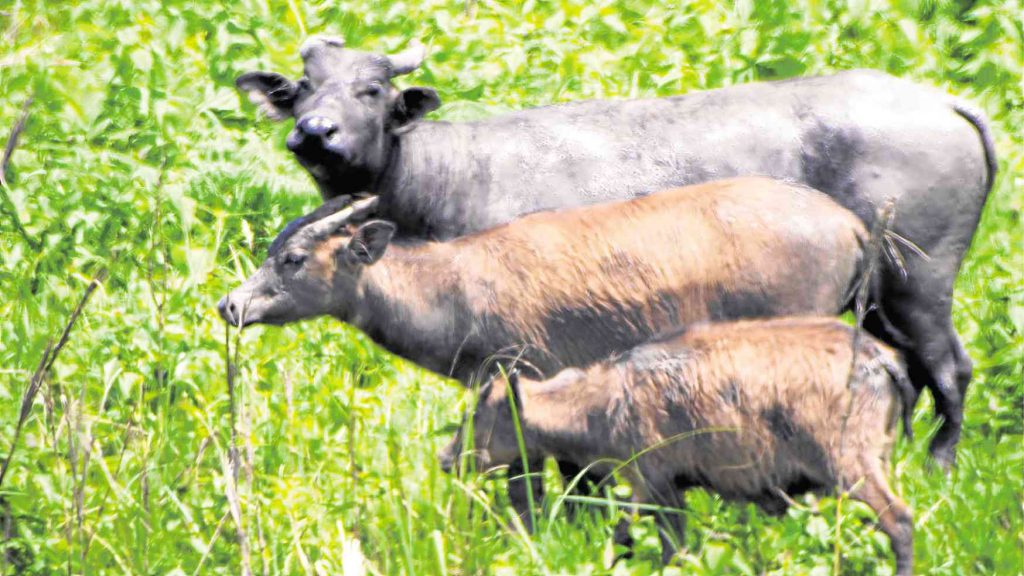 Researchers also warned that if conservation efforts are not implemented immediately, people may soon swarm the area where the species are living.  The provincial road from Sablayan in Occidental Mindoro connecting to Victoria in Oriental Mindoro once it opens poses a huge threat to the protected species.
A four-day seminar workshop is in the works to orient local government units, as well as communities in the vicinity of Mt. Gimparay on the protocols to be laid out on the protection of the tamaraw's habitat.
According to an early 1900s survey, at least 10,000 of this species which people often confuse for carabaos were living in Mindoro alone. This drastically declined 30 years since after a plague brought about by a viral disease. In 1953, the tamaraw population was estimated between 200 to 250 with only half of it recorded in the late 1960s.
Efforts to increase its population including a captive breeding program in Manoot, Rizal was implemented in the '80s. However, almost two decades after the project was launched, only one offspring was conceived by 20 captured heads. He was named "Kalibasib", short for Kalikasan Bagong Sibol, who currently lives alone in a DENR facility since his mother died of natural causes on Aug. 2011.
Header photo courtesy of Bob Natural of MBCFI for Inquirer.net
Read more:
Boracay's back: What you need to know about the island's reopening on Oct. 26
This non-profit travels by foot and air to provide free healthcare to hard-to-reach areas
PH is 2017's most dangerous country for environmental defenders in Asia
Read more by Christian San Jose:
DENR's own canteen is guilty of using plastic
"Biodegradable" plastic is not the solution it is posing to be
BREAKING: 9 endangered animals in Avilon Zoo stolen
Writer: CHRISTIAN SAN JOSE