5 spooky places outside Manila to visit over the weekend
This roadtrip isn't for the faint of heart
Oct 26, 2018
For paranormal enthusiasts, Metro Manila has become a center of attraction for creepy urban legends, restless spirits, and unsettling noises. These events, for the most part, originate from stories of modern commercial establishments sitting on top of cemeteries and mass graves.
However, Manila isn't the only place to get those hair-raising chills. After all, tales of the manananggal and multo were already present even back in the day. If you're looking for a frightful adventure this weekend, mark these eerie places to visit that aren't too far from Manila.
Fantasy World, Batangas

This is the place to be for those wanting to get a feel of the Chernobyl disaster. This abandoned theme park in Lemery, Batangas was meant to resemble Disneyland. However, construction was never finished due to the owner's financial problems. The medieval-themed park was later converted into a photo park where guests can explore and take pictures for a fee of P1,000 for every 10 people.
UP Los Baños (UPLB) Campus, Laguna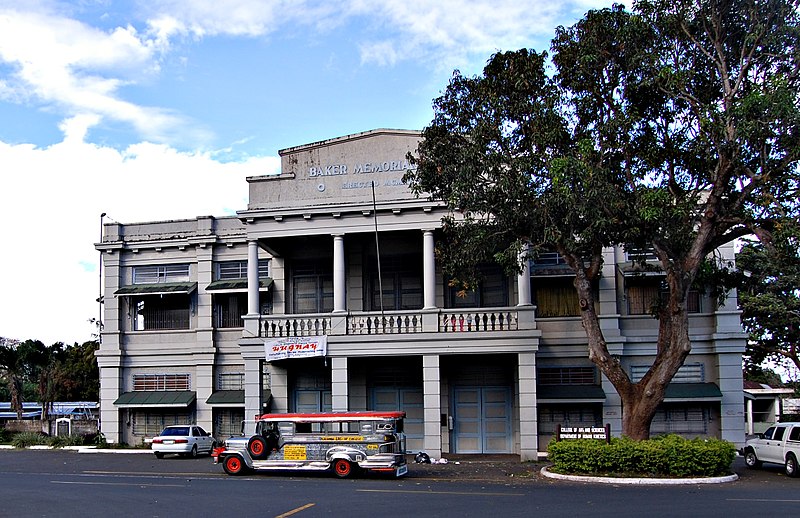 Most, if not all, educational institutions are haunted (well at least according to the students). But students of UPLB can attest to the fact that ghosts are spotted lurking in the hallways in the after hours. Baker Hall, one of the oldest buildings of the campus, used to be a military camp for Japanese soldiers. Apparitions of lost spirits are mostly seen here. In fact, some accounts say that men and women dressed in old-fashioned clothes hold parties in Baker hall (FYI: there wasn't really any party to begin with).
Herrera Mansion, Quezon

Designed by prominent architect Tomas Mapua, this stone mansion is said to be the oldest house in Tiaong, Quezon, dating back to the 1920s. After being damaged by the Japanese occupation in WWII, the century-old house was abandoned and left to decay. Ghosts of Japanese soldiers are reported to roam around the remnants of the area.
Dominican Hill Retreat House, Baguio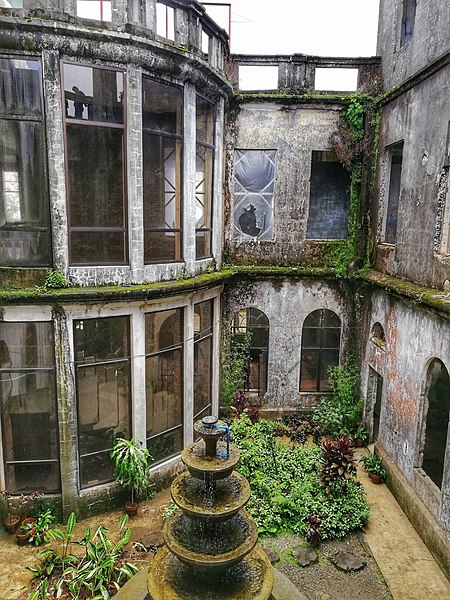 In case you're around the area this weekend, be sure to check out this cult classic sitting on top of Dominican Hill, Baguio. This former retreat house-turned-hotel is often dubbed as one of those haunted houses straight out of a horror movie and it can't get any more accurate than that. Japanese army took over the compound and used it as their headquarters, where they tortured priests, nuns, and refugees.
Hanging Coffins, Sagada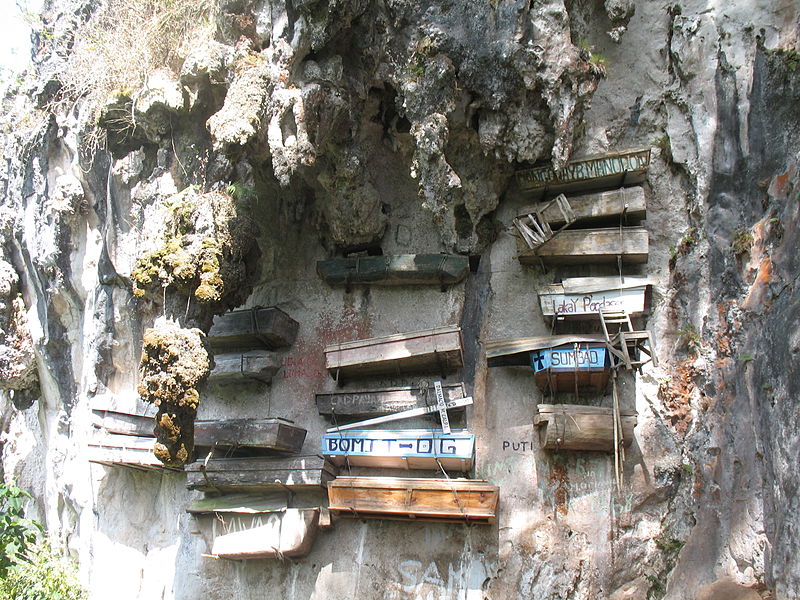 If you find yourself further up north, don't miss this distinct cultural and historical spot in Sagada. The hanging coffins of Sagada, Mountain Province is known for its traditional way of burying the dead. This 2,000-year old tradition is characterized by tying the coffins to the cliff sides meters above the ground so that the deceased individual is "closer to heaven". If you're visiting, please be mindful of the Igorot tribe's culture by not touching or walking under the coffins.
Header image courtesy of Unsplash.
Read more:
Brains, blood, and poison: Eat your way through these Halloween treats
Halloween parties and promos you shouldn't miss this year
The Filipina Scream Queens to stream this Halloween
TAGS: Baguio batangas halloween haunted laguna nolisoliph places to visit quezon sagada scary places travel