The T'boli tribe of South Cotabato, Mindanao is known for weaving dreams into reality. They are popular for the T'nalak, a fabric woven out of sacred tradition and whose design is inspired by the dreams of the people. But beyond this impeccable weave, the T'boli will also soon be acknowledged for another product born out of a dream.
"The word I would use to best describe The Dream Coffee's beginnings is destined," shares creator Larissa Joson. On a visit to a T'boli community in early 2017, Larissa's father, Jojo, noticed Arabica trees growing freely in forested areas. "They weren't being harvested because the farmers in the community didn't think anyone would be interested in Arabica beans or that they had value." The market demanded Robusta beans, so the community focused their limited production on this variety.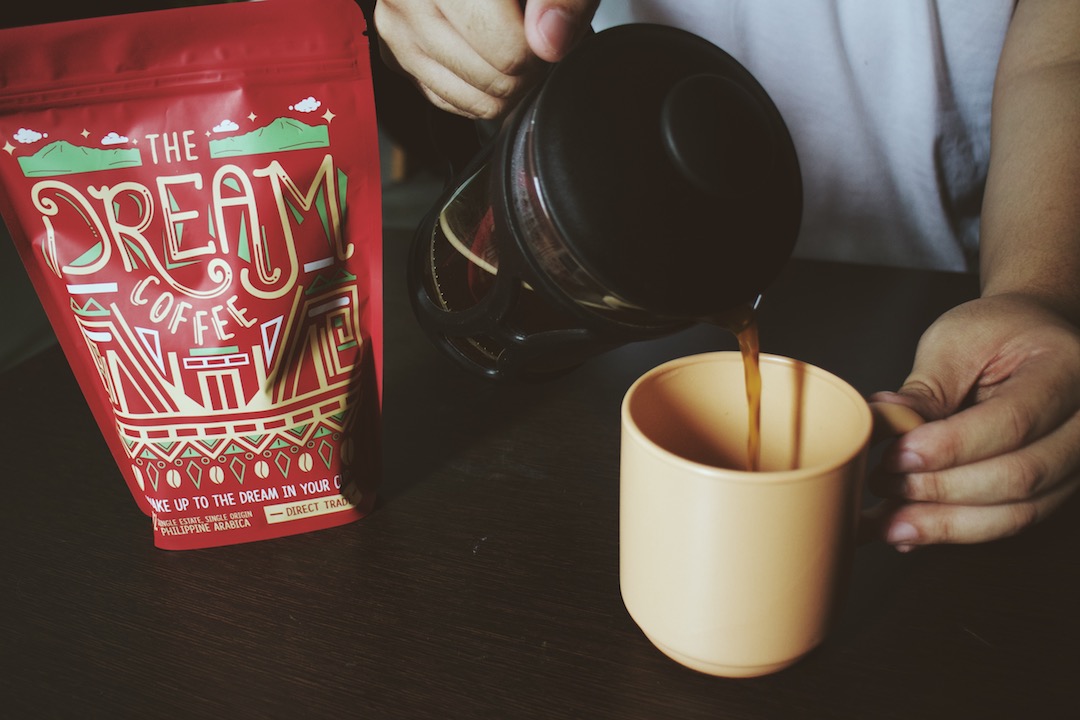 One sip of the Arabica proved its potential. Soon the community underwent training in post-production processes and proper care of its trees. The high supply of green coffee beans became a welcome problem for the Joson family. Larissa was challenged by her father to create a brand honoring the farmers and their craft. She set up The Dream Coffee, championing the story behind the coffee and the T'boli community.
"I have always been a storyteller. I studied journalism in college, worked as a magazine editor for four years, and even when I shifted careers and became a brand manager, my approach to marketing has always been story-driven," shares Larissa. If the product is any indication, then the first-time entrepreneur is on the right path.
But it hasn't been an easy journey. The travel itself to reach the T'boli community is long and arduous. But her every encounter with them has been extremely fulfilling—and even rewarding for Larissa's own welfare. "We currently work with 75 farmer-families. We directly trade the Arabica coffee with them, so 100% of what's due to them goes straight to their pockets." Trainings to better their productivity and bean quality, as well as on trading practices and managing their earnings, have been made available to the farmer-partners. "We support them with equipment and financing to make their production more efficient. In the future, we hope to work with more farmers in the area and help them get organized so that their coffee becomes a source of sustainable livelihood."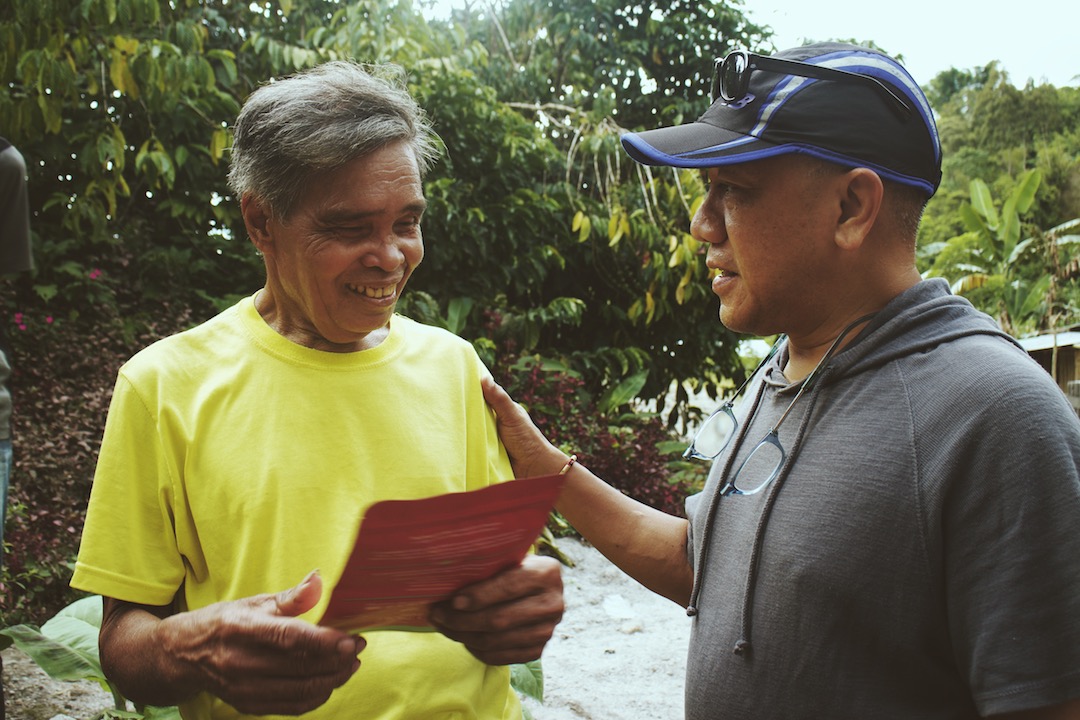 The T'nalak-inspired packaging easily separates The Dream Coffee apart from others but its story goes beyond what's seen outside. The Dream Coffee is sourced in a single state, ensuring its dream-like taste every time. No synthetic fertilizers and pesticides are used in its production; the coffee beans are roasted at medium in small batches, producing rich, full-bodied taste with flavor notes of caramel and chocolate.
"Just the taste alone sets The Dream Coffee apart from other coffee brands currently in the market—and with our emphasis on bold design, creative storytelling, and e-commerce, we hope to share Philippine coffee in a way that's never been done before."
The Dream Coffee will be available starting November 15 at www.thedreamcoffee.ph for P325 per 200 grams, with options for whole roasted beans or grounds. Monthly subscriptions with free shipping are also available.
Photos courtesy of The Dream Coffee
Get more stories like this by subscribing to our weekly newsletter here.
Read more:
Indigenous coffee and social entrepreneurship make the perfect blend in this little cafe
This coffee shop is ditching all plastic with its new bottling service
A no-frills guide to brewing your own coffee
Read more by Idge D. Mendiola:
At EACH, you can have after-dinner coffee with no (sleepless) regrets
Proudly Filipino chocolate company Auro opens shop in Japan
Pancit Center in Kapitolyo showcases regional varieties of palabok
Writer: IDGE D. MENDIOLA