Pancit Center in Kapitolyo showcases regional varieties of palabok
It's the only place in Manila to try versions from Luzon, Visayas, and Mindanao
Oct 18, 2018
A quintessential Filipino feast, whether for a celebratory birthday or baby shower or the mundane office team-building, is never without it. The orange-hued noodle dish easily tugs at the heart of the young ones and the young once, and even that of foreigners who've been lured into giving it a try by everyone's favorite happy bee. The palabok could very well be the national dish of the Philippines. A plate of it is very much representative of the Filipinos' colorful nature—its resilient noodles, decadent orange sauce, succulent shrimps, overly hard-boiled eggs, and every bit of chicharon and tinapa elicit comfort and joy not even the most discerning can deny.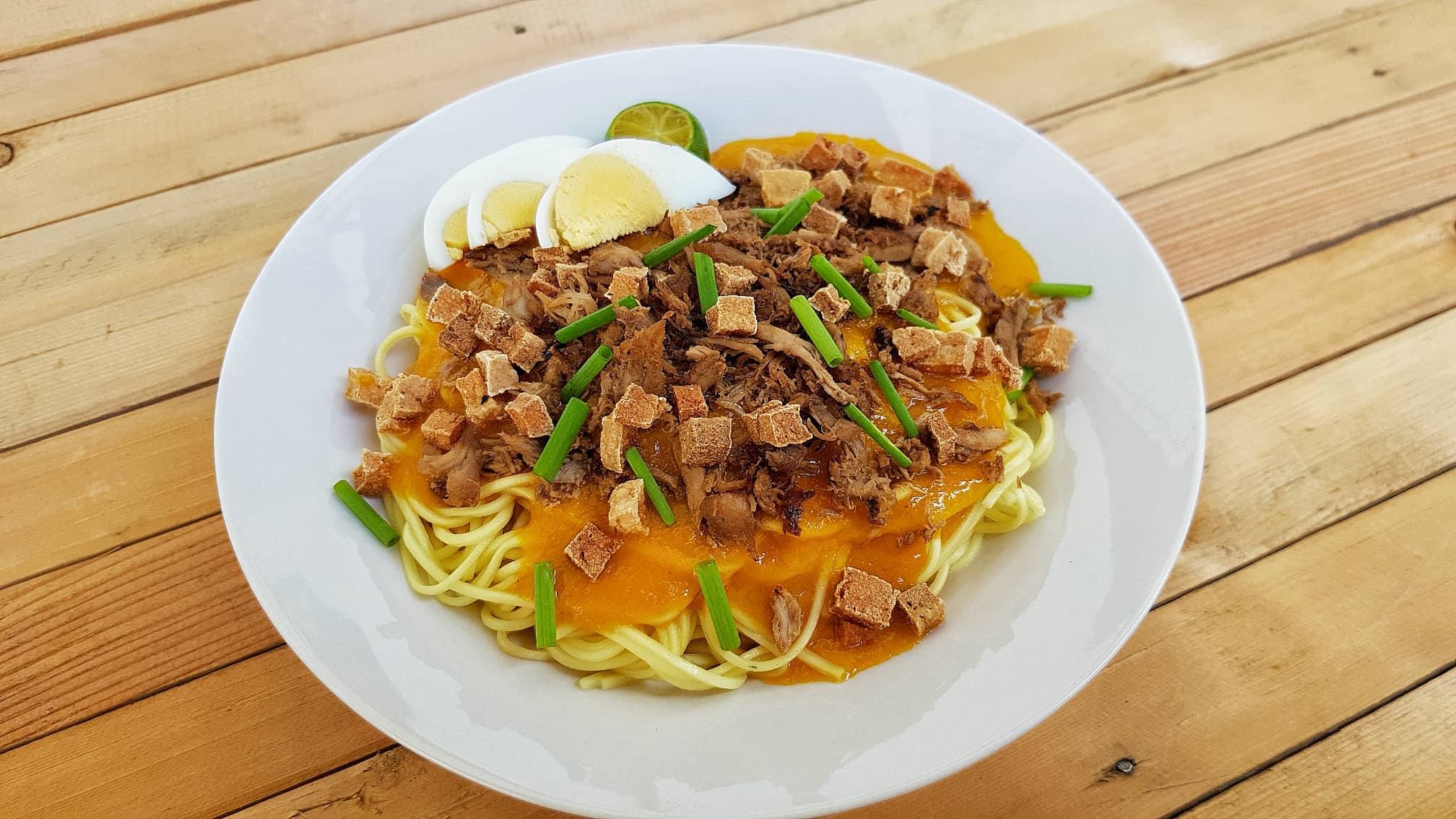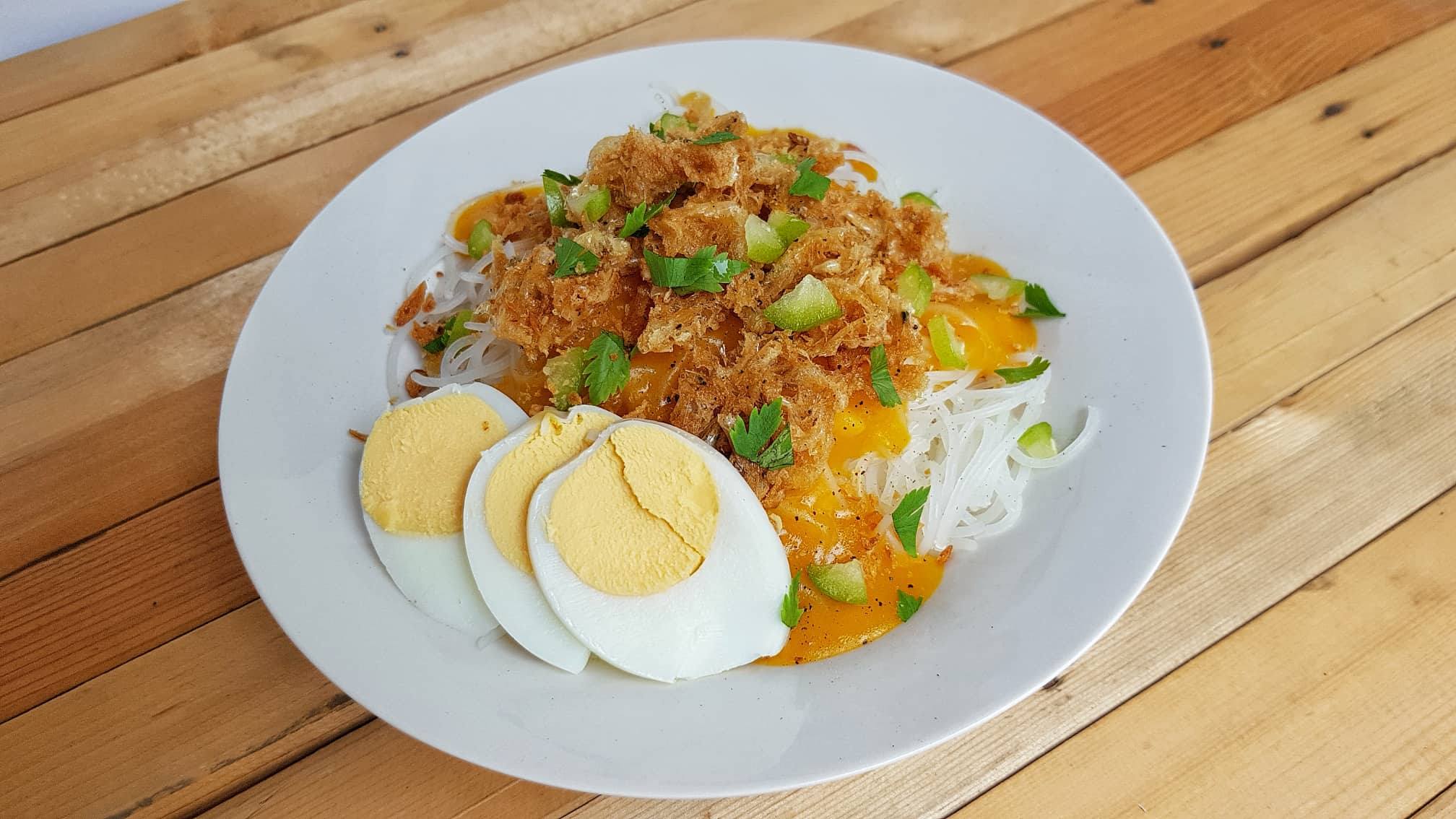 Except the palabok, apparently, has as many versions as adobo and sinigang, both also in the running to be the Philippines' top dish. Pancit Center has made it a mission to discover every type of pancit from every corner of the Philippines, which they then add to an ever-growing menu. And for the "-ber" months, Pancit Center has been unveiling regional varieties of palabok.
"Palabok Festival is my idea to show Manileños that not all palabok are alike," shares general manager Marc Angeles. "Different regions have different interpretations. Ingredients also vary depending on what's available to locally."
Each palabok permutation uses the same sauce, which is made out of a meat-and-seafood stock simmered for hours and flavored with annatto seeds. "No shortcuts, no instant flavorings, or no artificial colorings," shares Angeles. It's the signature recipe concocted by his grandmother.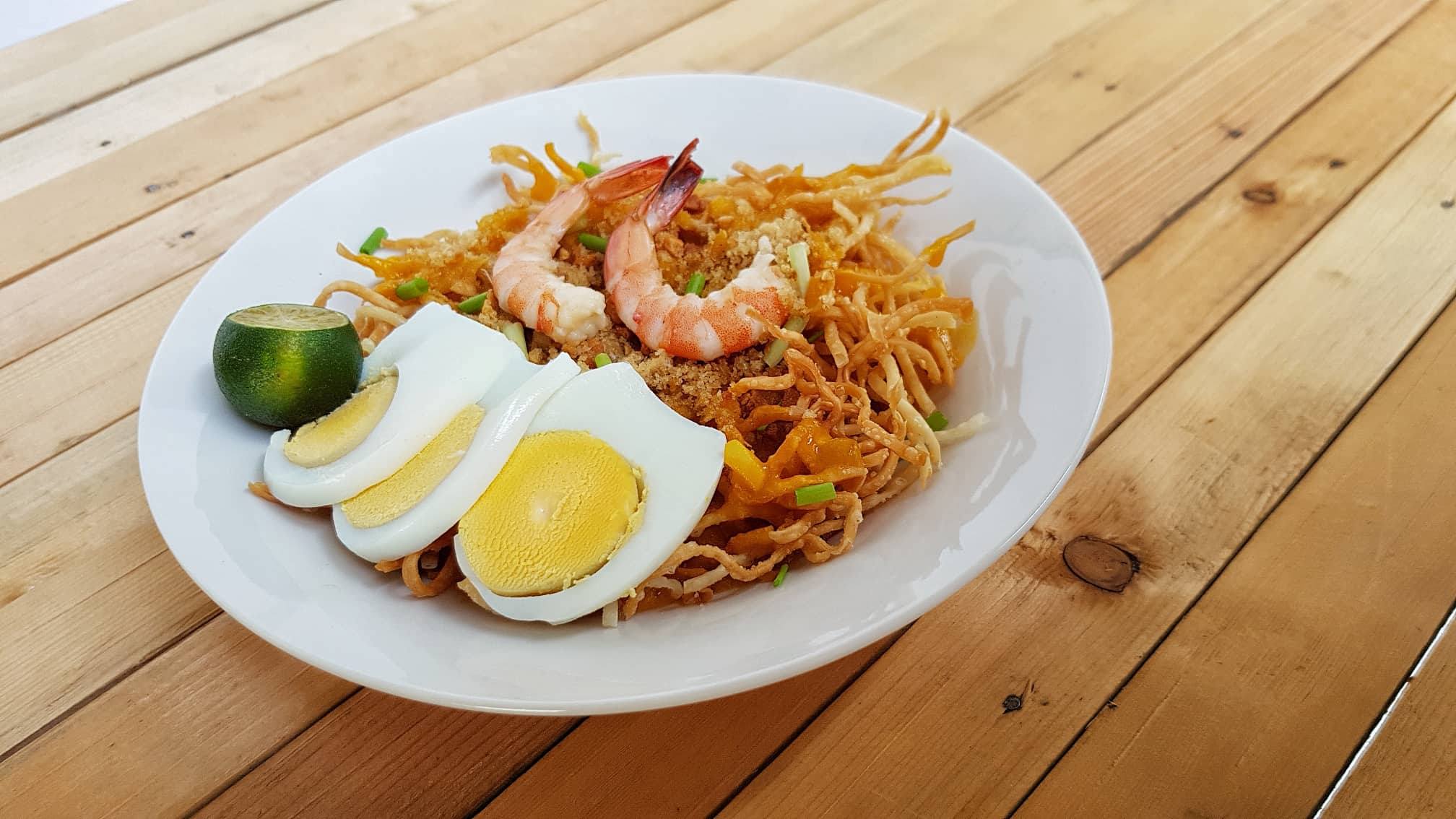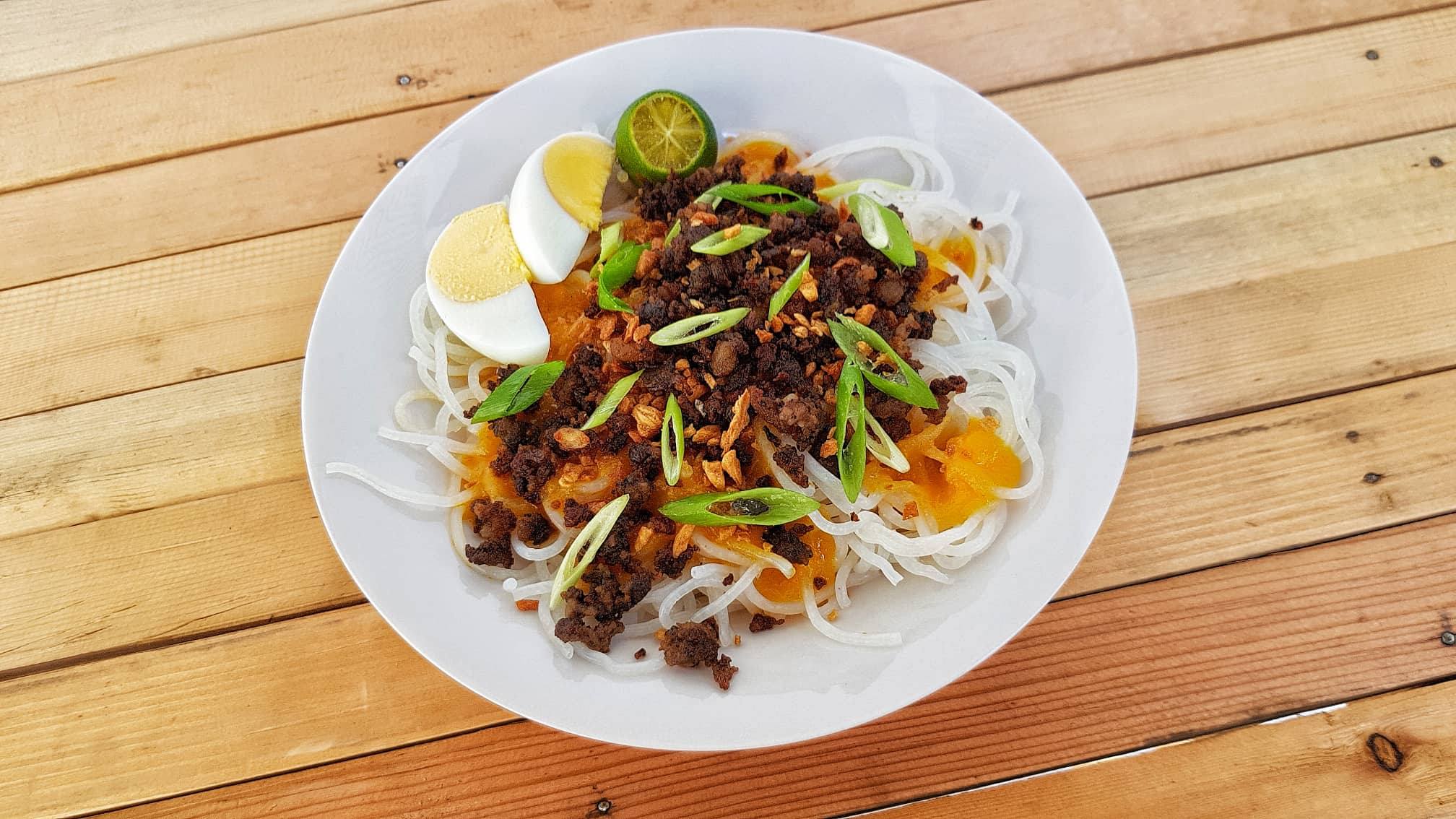 To this base, siling labuyo oil is added to come up with the Bicol version—a sweat-inducing palabok with lechon kawali and chicharon. "For the toppings, we choose the same that they actually use in provinces. Bicolanos really add lechon kawali to their palabok," shares Angeles. This one, as well as Bataan's Spabok (pasta, tinapa, and homemade chicharon) and the Pancit Marilao (thin rice noodles and crispy shrimp fritters) are available until the end of the year.
The Zamboanga version—thin miki noodles with halal chicken—is the highlight for October. "We also include ingredients and garnishes that we think would improve a variety, liking adding crispy tokwa in this one," shares Angeles. Coming up in November is the Ilocos Garlic Palabok, featuring thick rice noodles, garlicky sauce, and longannisa sourced from Vigan. And launching in December is the Ilonggo Crispy Palabok that uses premium efuven noodles and is topped with fresh shrimps.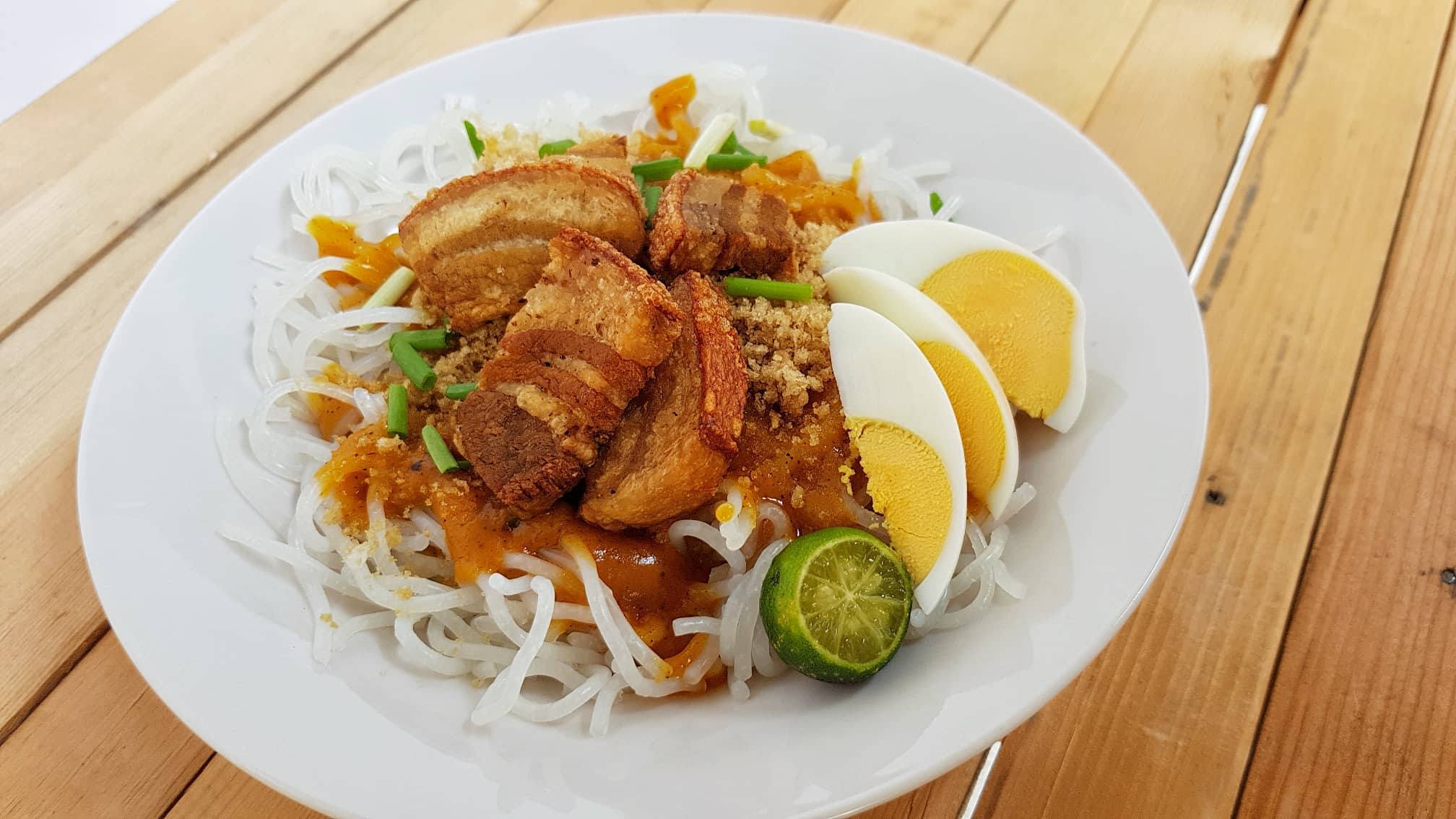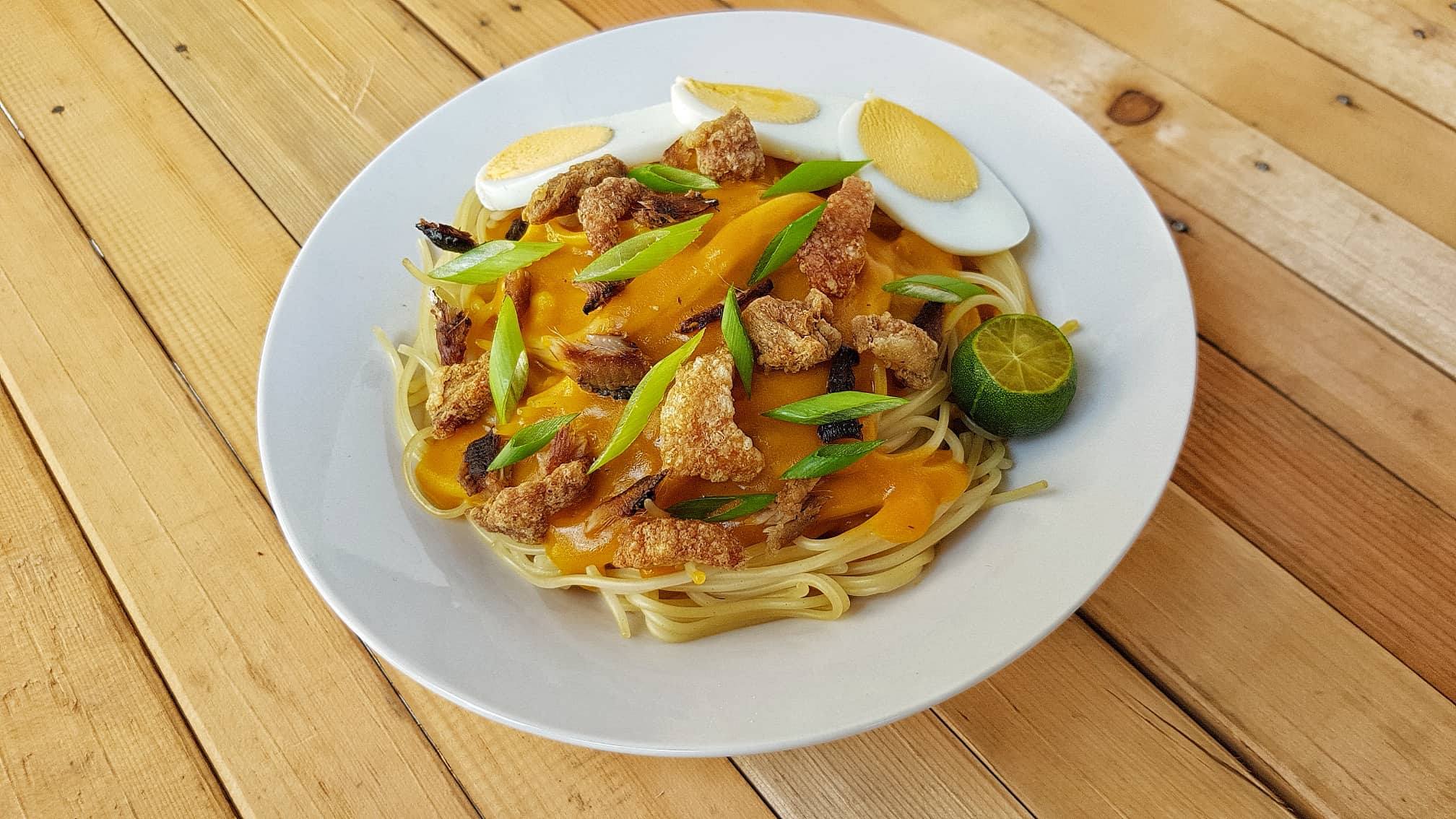 That's six versions you need to try before the year ends; six options in the running to be the country's national dish; six reasons to love palabok even more.
Unit 1, Pioneer Center corner Shaw Boulevard, Kapitolyo Pasig (tel. no.: 634-2727)
Photos courtesy of Pancit Center
Get more stories like this by subscribing to our weekly newsletter here.
Read more:
Add some calamansi to your bihon at the panciteria: new Filipino words in the Oxford English Dictionary
Here's a pancit canton hack: add cheese and chicken
Dispatches from migrant Filipino kitchens featured in new cookbook
Read more by Idge Mendiola:
Meet the Pinoy MasterChef contestant who wowed Gordon Ramsay with pancit and adobo
Goto Tendon gives the classic lugawan a makeover
The only ramen in Manila you should line up for
TAGS: Filipino Food Kapitolyo Pancit pancit center Pasig restaurants in kapitolyo restaurants in pasig where to eat in kapitolyo