Before Cubao Expo became the bustling hub for creatives it is now, it used to be Marikina Shoe Expo where some of the shoe capital's most revered shoemakers once put up shops. It closed down in 1997 but a few shoe stores still remain in the compound supervised by the last of the generation who managed to keep the shoemaking tradition alive. Others have closed and sold their workshops in Marikina to become commercial spaces.
Decades after the golden age of shoemaking, after some brands have gone off the market, new ones are taking the helm but not in a traditional business sense. Utilizing social media and online shopping outfits as platforms, younger brands are reintroducing the craft of Marikina through ready-made and custom-made lines.
Studio Josanna is one of these businesses. But unlike other businesses where direct descendants of storied shoemakers are taking over, Josanna was put up—revived actually—by creatives Anna Canlas and Karen Bolilia who stumbled upon the label's nearly dilapidated archive, decided to update three of its designs (for now), and in the process, rekindled the interest for locally-made shoes among Manila's fashion crowd.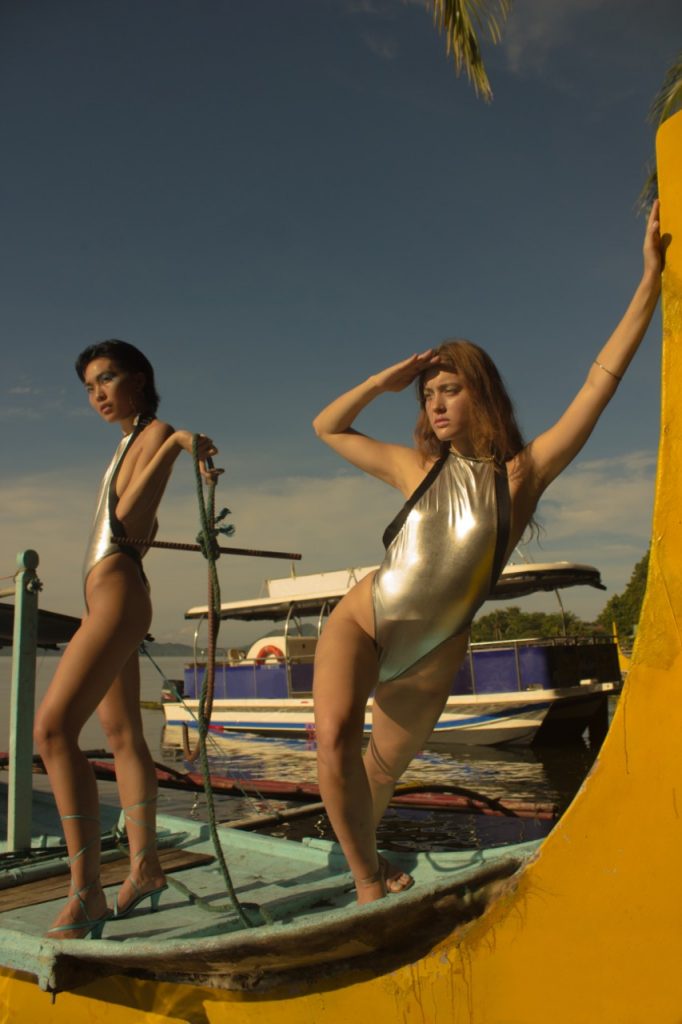 We first found out about the brand while we were on a boat to Mt. Taal with the girls of Toqa for the Northern Living cover shoot. Bolilia brought the early samples of the Fettuccine, a strapped low-heeled pair of sandals with square toes.
When we reached the top of the volcano, that's when she told us the story about their shoe brand. Although relatively unheard of today, Josanna was once a brand of women's shoes popular during the '70s  and was, in fact, believed to be the first local workshop to become a contractor to the US for Saks Fifth Avenue.
Josanna recently held a three-day pop-up on Dela Rosa St. in Makati where we caught up with the duo behind the resurrected brand in between drinking wine and trying on the pairs ourselves.

How did you discover the brand Josanna?
Canlas: My sister has a tech background and with that, there's a lot of venture capital outfits, and her longtime boss was thinking of funding artisans. He came from Silicon Valley, and he [pondered] 'Why not do that in the Philippines?' One of their employees in one of their tech companies was Unyx Sta. Ana, the daughter of Rico Sta. Ana who owns the workshop where they ended up investing in.
View this post on Instagram
We heard that some of the designs were destroyed by typhoon Ondoy?
Canlas: They were weathered by Ondoy but if you look at them, we even wore them.
Bolilia: First time we wore them was in Bataan. We brought it there because we already loved how it looked like, but we wanted to see how it performed. Can we actually wear this? Can we dance in it? Can we walk in it? We walked on sand, we walked on cobblestone. So it was a pretty good test, especially for really weathered shoes. That made us really believe in the product and wanted to invest in it more.

How much freedom do the makers have when it comes to designing these shoes?
Bolilia: Well for this season, we're working straight archive. It's just really about remaking the same shoe last (a wooden model of the foot used by shoemakers) that they've made before and after they've done that then we update it. So we didn't really change anything architecturally from the shoe and just had to re-create a master shoe last for our pairs. But I think every cobbler or craftsman puts their own flair into any product they touch—and so even in the reproduction of something from before, something will have turned out fundamentally different.
Canlas: I guess it's easiest to think of it as a partnership between us and the workshop. So definitely we're learning so much from them. But they've shared also with us that they're also learning from us in terms of what can make it to the market right now. And I even remember Unyx telling us that 'We didn't realize that there was still anyone who would want to wear these shoes.'
View this post on Instagram
After our first milestone, which was to have Carl Jan Cruz take our final samples to Paris, we showed the pictures to the shoemakers and they were really happy that it made it as far as Europe.

You use a lot of interesting materials. Can you tell us more about this? Were they materials they were using before?
Canlas: The very original shoe that we wore from their archive was python. The Method mule it actually had the fish skin there but instead of having the fish skin in the mule, we decided to update also the slide since we can't export python. That was one of the updates that Karen did.
Bolilia: And I think our master shoemaker has a very keen interest in exotic leather. He showed us such beautiful ostrich skin and parrot fish skin in this really beautiful orange color from suppliers he had before.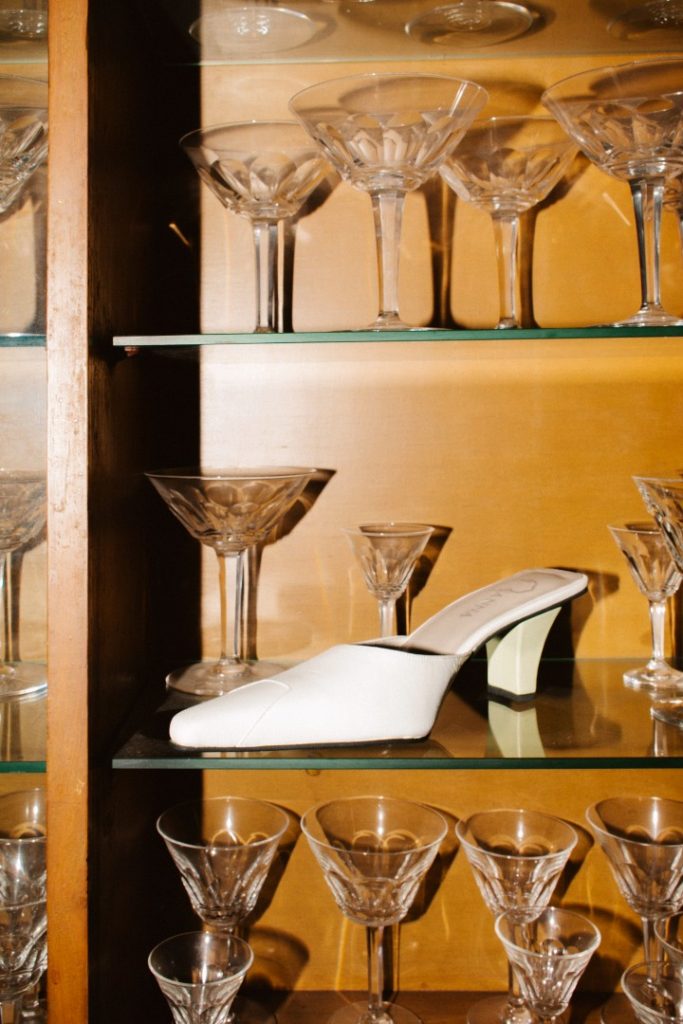 On the business side, since Josanna was an existing brand before, what were some of the challenges you encountered reviving the business?
Canlas: We want to respect the intellectual property, that's number one. Because we built them on the architecture of the shoe that they had taken years to perfect. But of course, adding a very big transformation, like for example fettuccine sandals, that was just an ankle strap before but now it's completely different. It's like ten shoes in one.
We've been working with them since day one. They have given their consent for us to work this way, to update their style. But to be very fair to their intellectual property also and the great history that they built into the brand, we are basically giving royalties to them.
"But the spirit of Marikina as like the shoe capital, I think that's something that needs to be worked on, I guess, together. Like a small community working together to resurface."

You mentioned that you visited different workshops prior to production. What were some of the things you learned during that tour?
Bolilia: There's really a community of shoemakers in Marikina. Everything that you need to make shoes is there. We went to other workshops which are mostly for men's shoes, although there are some women's. Some of the places are much bigger than our workshop, too. They're like suppliers so they have clients and a full schedule but everything is still handmade, true to the Marikina craftsmanship.
It was also made me realize that at the end of the day that no one does shoes—women's shoes, at least—as well as Sir Rico. He's different, his eye is just really specific.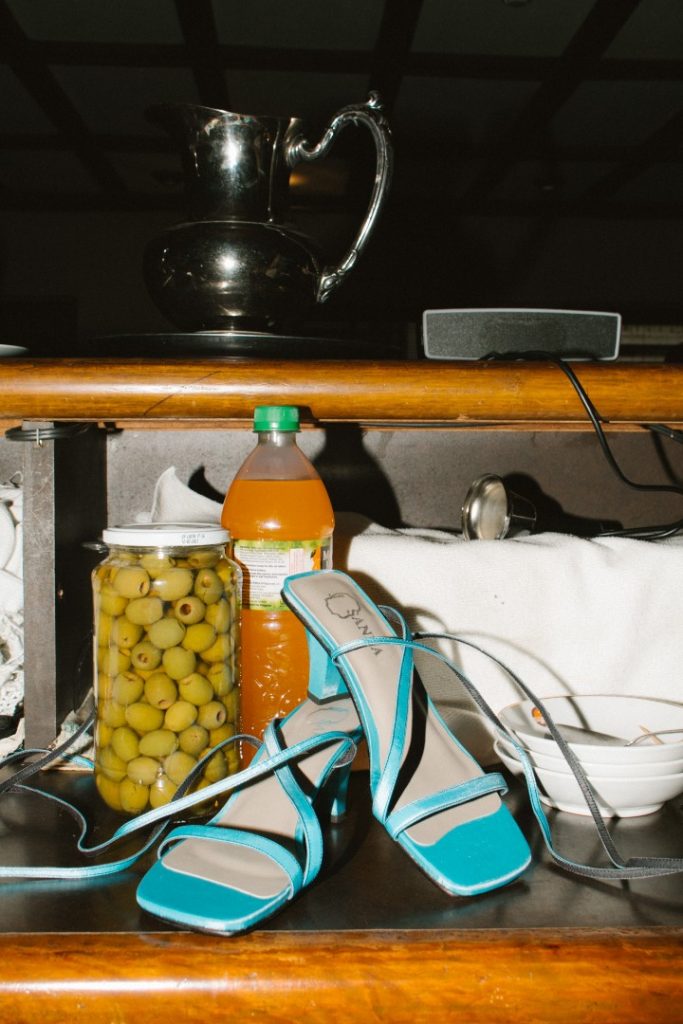 Can you walk us through the whole process of shoemaking that each pair of Josanna shoes has to go through?
Canlas: At the beginning, it's more of the development of the material we already have like fish skin and actually, that's the one that takes most to treat. So that has to come from a tannery in Bulacan, dried perfectly, deodorized, and then it's colored, whether dye or paint. Because everything is done by hand, it could take two weeks. And then after that, our shoe lasts would have been made already, they're working in parallel. Assembling the entire thing—from cutting the materials to putting it together—could take about six weeks.
Bolilia: Everything is mostly done by hand, except pressing the brand. Making the mold for the branding stamp is very specific and expensive—it's charged per minute.
We're constantly negotiating with the shoe workshop because also with them maybe it's something that they haven't done before so they're not sure if they could do it. And on our end, it would be like 'we could just try,' and that's okay for us because we're not in a rush. And even in the assembly of shoes, we try not to have them assemble anything fully especially the heel until we come in and see if they could modify anything more after that.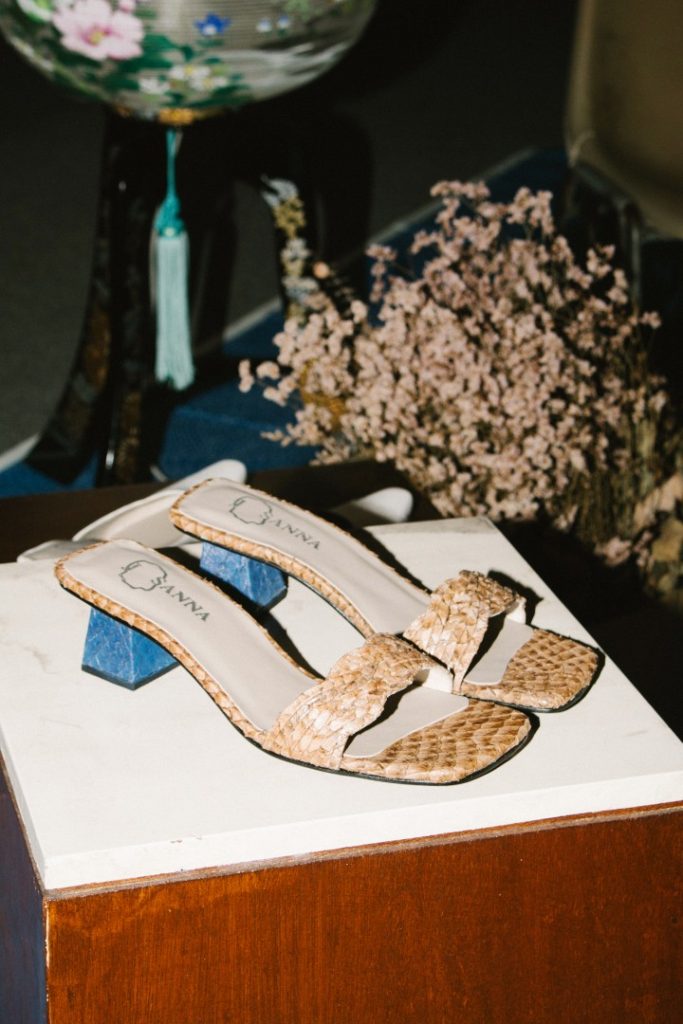 Did you have any difficulties reviving the brand given that they operated in a different time and that some materials may not be available anymore?
Bolilia: We're really trying to make everything with materials just from the Philippines for now. Most of our leather, except the fish skin, is actually just from around Marikina. Which is why sometimes they're like 'We don't have it anymore.' There would be moments like we've replaced our sock lining leather because the original one wasn't available anymore. So it's about working with whatever is available. And trying to work as locally as we could also to avoid the waste of all the shipping.
After having been introduced to the craft and the different workshops, would you say that the industry in Marikina is still well and alive?
Bolilia: It's very much well and alive. They told us some of the places still supply, but it's not as huge as it was before. But I heard, for example, some shoes from major department stores are still being made in Marikina. So there are still these big factories, which proves the actual practice, craft, and the action of shoemaking is very much alive. There are also shoe workshops that are mom and pop that came out about the same time when our shoe workshop came up, which are now also being run by second-generation children as well and it feels more contemporary.
But the spirit of Marikina as the shoe capital, I think that's something that needs to be worked on, I guess, together. Like a small community working together to resurface.
Read more:
Is parol-making a dying tradition?
The dying industry of hand-painted movie billboards
LARA, the fashion brand that's reviving banig in Samar
Read more by Christian San Jose
A vintage shop in Poblacion with museum-quality Pitoy Moreno and Ramon Valera
The terno is not dead. But new designers are killing it
Meet the Filipino architect reimagining domestic space in Hong Kong
INTERVIEW OLIVER EMOCLING AND CHRISTIAN SAN JOSE
PHOTOGRAPHY RENZ MART REYES