Someone once said, "Give the girl the right shoes and she can conquer the world." That quote has since been attributed to Marilyn Monroe despite proof that it was actually actor Bette Midler who said it.
But either way, one can't deny the importance of having good shoes. Apart from protecting our feet from the elements, they add instant cushion, inches, and, admit it, a (visual but also emotional) "spring" to our step—that is to say a nice pair can give you confidence.
[READ:
Good shoes mean more comfort
]
The inverse is also true. Wearing unsightly shoes makes us feel conscious of the way we look. One measure of a good shoe that is often overlooked, however, is fit.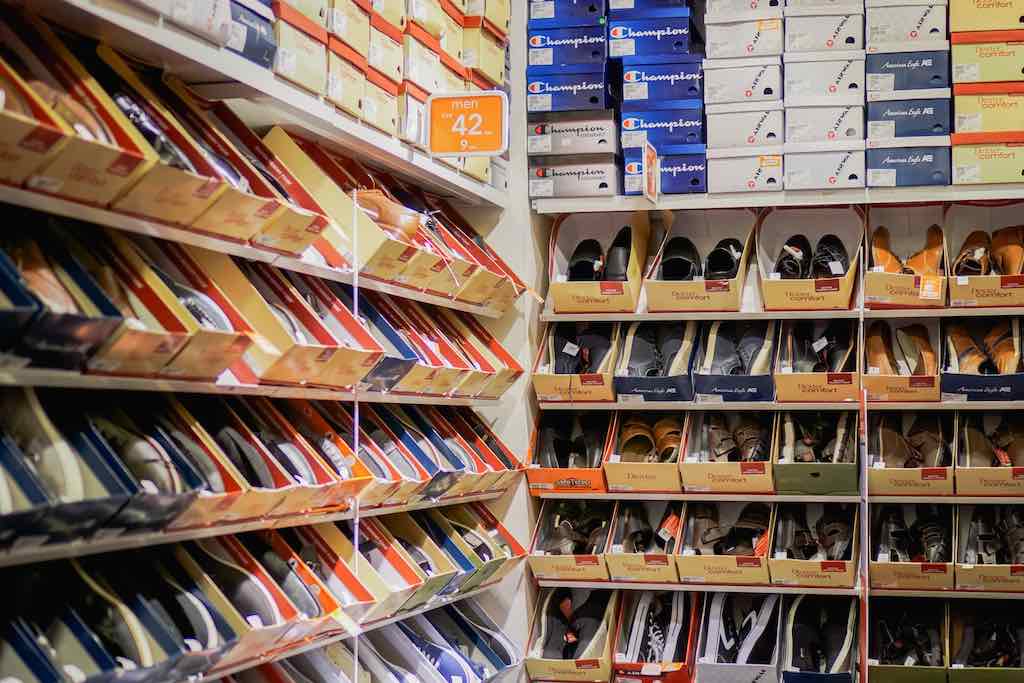 A 2018 study published in the Journal of Foot and Ankle Research found that between 63 and 72 percent of people have been wearing shoes that are not in their correct size. I know these people. These are the types who when asked about their shoe size give a range instead of a fixed number, noting that they've never had their feet measured.
Shoe sizes come in different formats: US, European, Japanese, and the more basic centimeters and inches. It is universally accepted although sizes may still deviate a few centimeters at best depending on the kind of shoes and brand or manufacturer.
And it's not just the length from toe to heel that needs to be measured. The width should also be considered when buying shoes as it differs per person. Some have narrow feet and some have wide feet, hence brands usually have width markers usually letters ranging from B (extra narrow) to EEE (ultra wide). Women tend to have narrow feet compared to men, which is why despite having the same design, some shoes have different sizing depending on whether it is meant for men or women.
But why is it important to wear shoes in your size
Wearing poorly fitting (too tight or too loose) footwear is not just uncomfortable, it can also lead to foot pain and foot disorders. Prolonged use of missized shoes is associated with the formation of toe deformities, corns, and callouses.
And as we age, our feet change, too. This can mean minimal changes in its length as well as width. So it is important to have yours measured especially when wearing what was once your favorite comfort shoes now feels uncomfortable.
Knowing your correct size also saves you the trouble of getting incorrectly fitting ones, especially now that we buy most of our things online.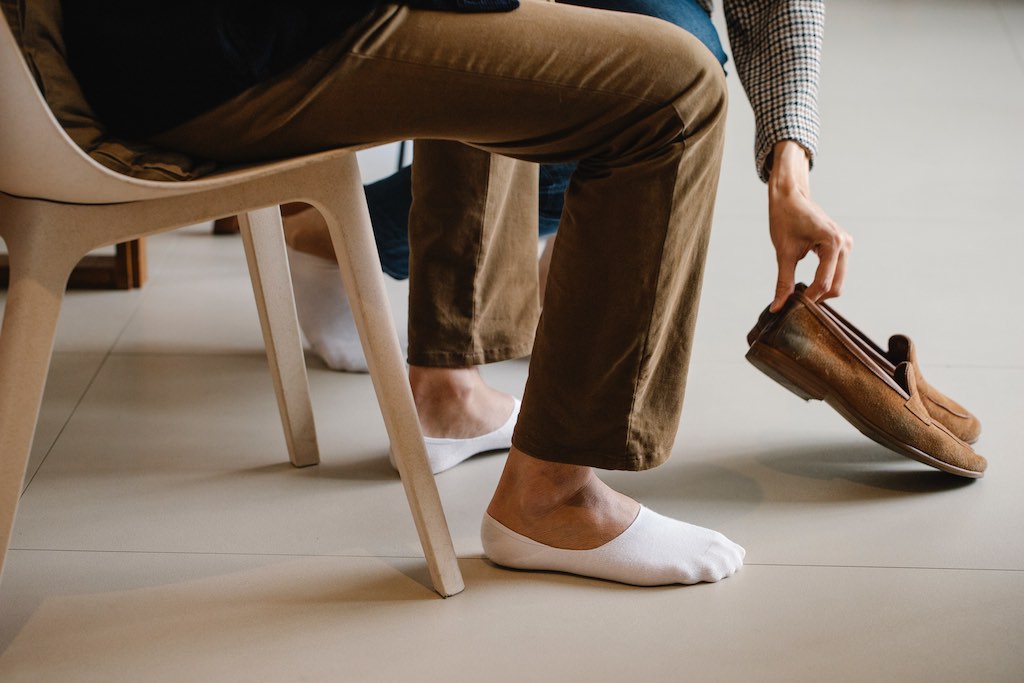 How to measure your feet
You'll need:
Your most comfortable socks or ones you regularly wear
Pen or pencil
Paper
Ruler
A person to help you trace (optional)
Procedure:
Measure your feet at the end of the day when they are the largest.
Tape a piece of paper on the floor, and while wearing socks, stand up with the paper under your foot. Make sure to firmly plant your foot on the ground. Bending your knees a little bit can help ensure this.
Using a pen or pencil pointed straight down, trace the outline of your foot into the paper. Repeat on the other foot.
Mark the tip of your longest toe and your heel and measure the length using a ruler.
To measure the width of your foot, mark the widest points of your forefoot. Use the ruler to measure the distance.
Last few reminders
You can record using inches or centimeters. Use those measurements to compare to a shoe chart of the brand you want. You may find that sometimes your left or right foot is slightly longer or shorter. When buying shoes, go for the bigger size of the two measurements.
If you're in between sizes, go half a size up.
[READ:
How to choose the right running shoes
via Multisport.ph]
This will help give you an idea of your shoe measurements. But again, sizing differs from brand to brand and per shoe type. Synthetic materials used in sneakers, for example, tend to have more stretch and can accommodate incremental changes in length and width. Leather shoes, on the other hand, may take a longer time to break into and often have stiffer toe boxes, soles, and heels.
The best way to ensure a proper fit is still to drop by a shoe store you intend to buy from and try on the shoe you like.