127-year-old train station destroyed to give way to a highway project
Consultations with cultural agencies were so late that "redesigning would mean delay in the project"
Mar 4, 2019
We hate to say it again but another heritage building bites the dust.
A part of the Caloocan station of the Manila-Dagupan Ferrocarril line was destroyed because of an ongoing Manila North Expressway project. The two-level Spanish train station was run over by the elevated highway project; its remains still feature some of the original structure's characteristics.
The destruction of the infrastructure is said to violate the heritage law, which protects cultural structures against any kind of demolition, exportation, and modification.
Though previous consultations between the National Historical Commission of the Philippines (NHCP) and Manila North Tollways Corporation (MNTC) were held, Inquirer.net reported that consultations were already late that "redesigning would mean delay in the project."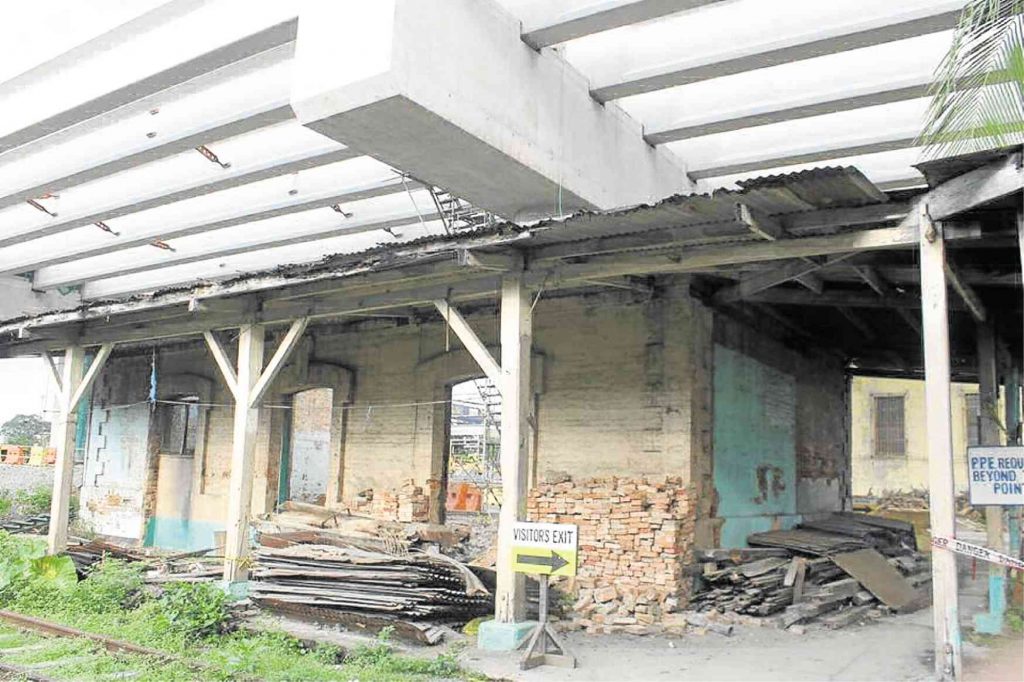 Just recently, the Department of Public Works and Highways issued a new order for the protection of heritage structures. The order says that project engineers are required to consult with the National Commission for Culture and the Arts and other cultural agencies before continuing with any project.
The NHCP instructed the MNTC to restore the remains of the train station. But should the structure be beyond repair, the NHCP expressed that they were "open for the relocation of the structure using proper conservation approaches."
The Philippine National Railways (PNR) we all know today used to be called the Ferrocarril de Manila-Dagupan. The 195-kilometer railway was inaugurated in 1892 after King Alfonso XII of Spain declared the establishment of a railroad system in Luzon. It transported passengers from Manila to Dagupan City.
The entire train system was heavily damaged during World War II and only a fraction was repaired. In the 1950s, the Ferrocarril line became the PNR but its operations were short-lived once again. Natural calamities forced the closure of major lines and several train stations.
Today, most of the original train stations are left to decay, often vandalized and covered in moss. Fortunately, some local government units restored a select few including the ones in San Fernando and just recently, Dagupan.
Read more:
Pre-war Art Deco apartment demolished without due process
Remains of a former guardia civil outpost in Laguna now named as an important cultural propert
Who has the power to claim historical cultural property?
Read more by Jill Chua:
My great grandfather's house will be a heritage site in China
Escolta's 83 year-old Capitol Theater is currently being demolished
TAGS: caloocan dagupan destruction heritage historical nolisoliph philippinr national railways PNR Train