Have an espresso and root beer mix at Nicto's
You can also help the less privileged through their Better Days program
info
Nicto's Coffee Shop

Café

Mon. to Thurs. from 10 a.m. to 9 p.m., Fri. and Sat. from 10 a.m. to 10 p.m., and Sun. 10 a.m. to 7 p.m.

₱

P150
I think everyone dreams of having a comfy coffee shop in their neighborhood, a small Mom and Pop-like joint where locals could go to destress and baristas know your name (and could spell it right). That's why many shows that center around friendship have one café location as a mainstay. Friends' Central Perk is a famous one, but there was also Buffy the Vampire Slayer's Espresso Pump, Lizzie McGuire's Digital Bean, and Cheers' and Frasier's Café Nervosa.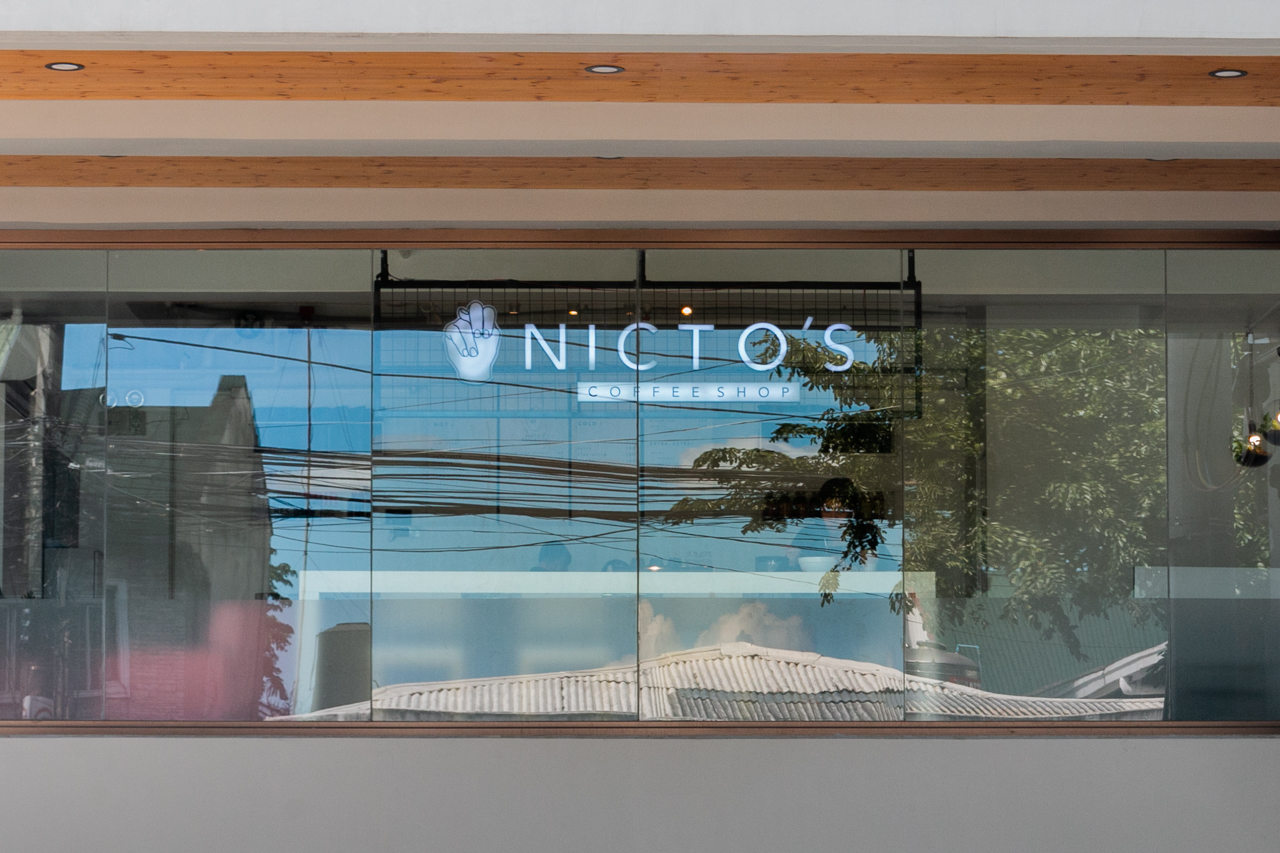 That's the kind of feeling that the family behind Nicto's want to evoke. It's in the cozy interiors—designed by fresh grad Chai Ramento, the youngest in the family—but also in the way they treat their customers. "You need to make them feel welcome," says Chalou Ramento, the matriarch. "Always establish a connection with them."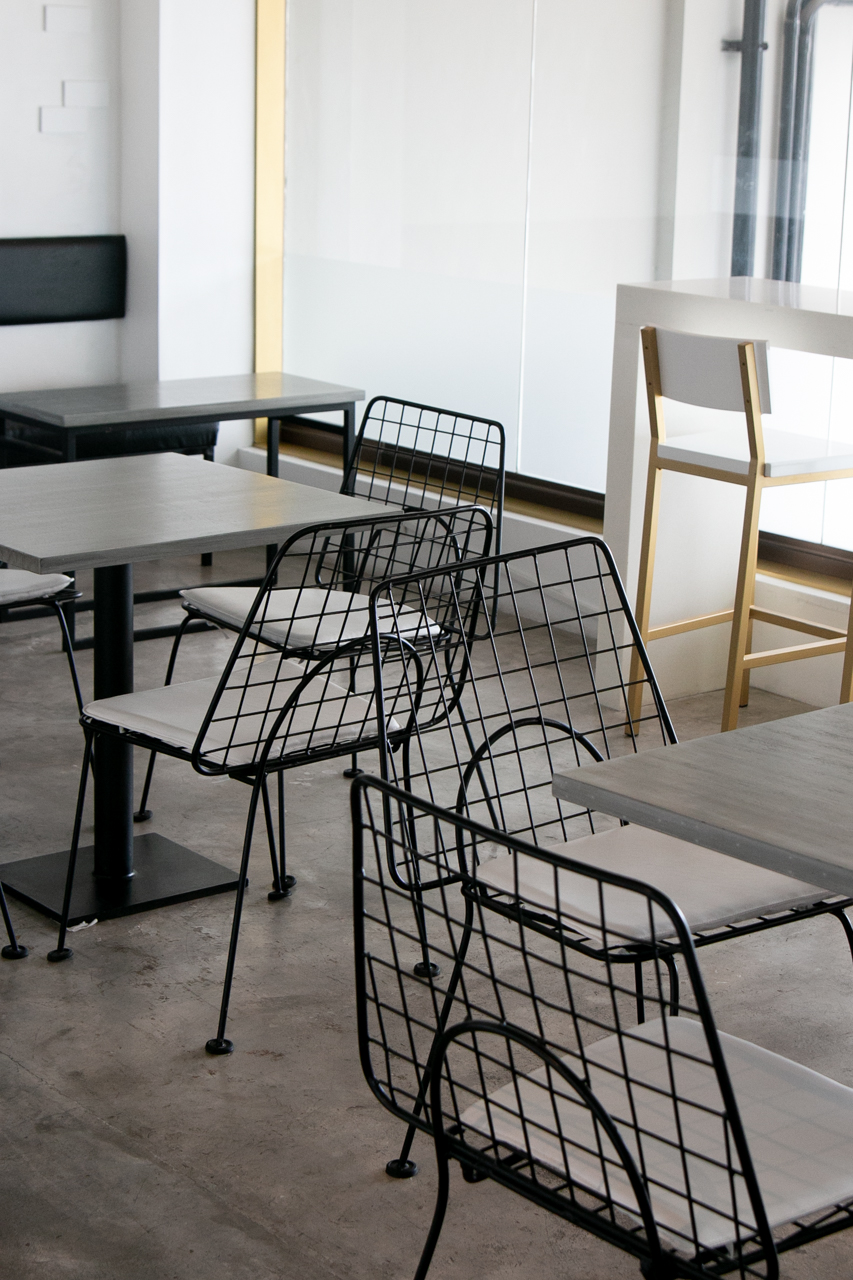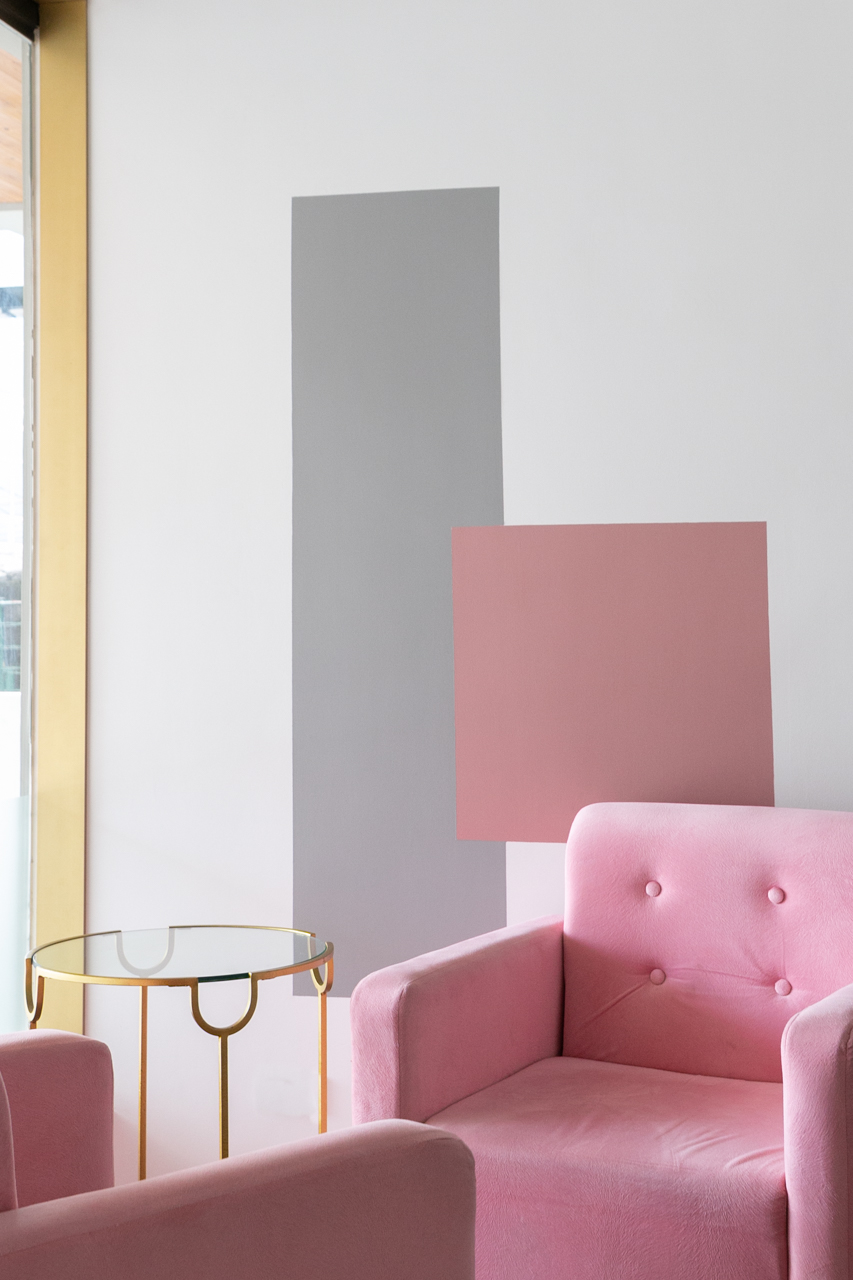 She tells me about some of their regulars: a young boy that lives across the street who does his homework with his laptop, and a group of university students that come in every week. There's a playful sense of community here, and that playfulness rubs off into their drinks. Serving both coffee and tea, their cups are emblazoned with the words "your bitter half," a playful matrimonial joke. "Many couples who've been together for a long time jokingly describe their partners this way: this isn't my better half but my bitter half," Chalou explains.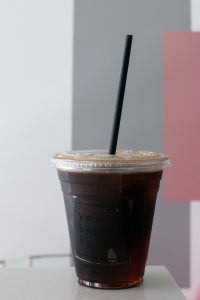 For adventurous coffee lovers, Nicto's have two unique coffee drinks you need to try out: the espresso pop and the Nicto's holiday cup. The former is their caffeinated version of a soda pop: taken either blended or ice, the drink is a mix of espresso and root beer. It has a cola-like flavor to it (which isn't surprising considering that one of the key differences between cola and root beer is root beer's lack of caffeine), but the espresso still rises through. It's a bit of an acquired taste; it took me a few sips to appreciate the bittersweet flavor.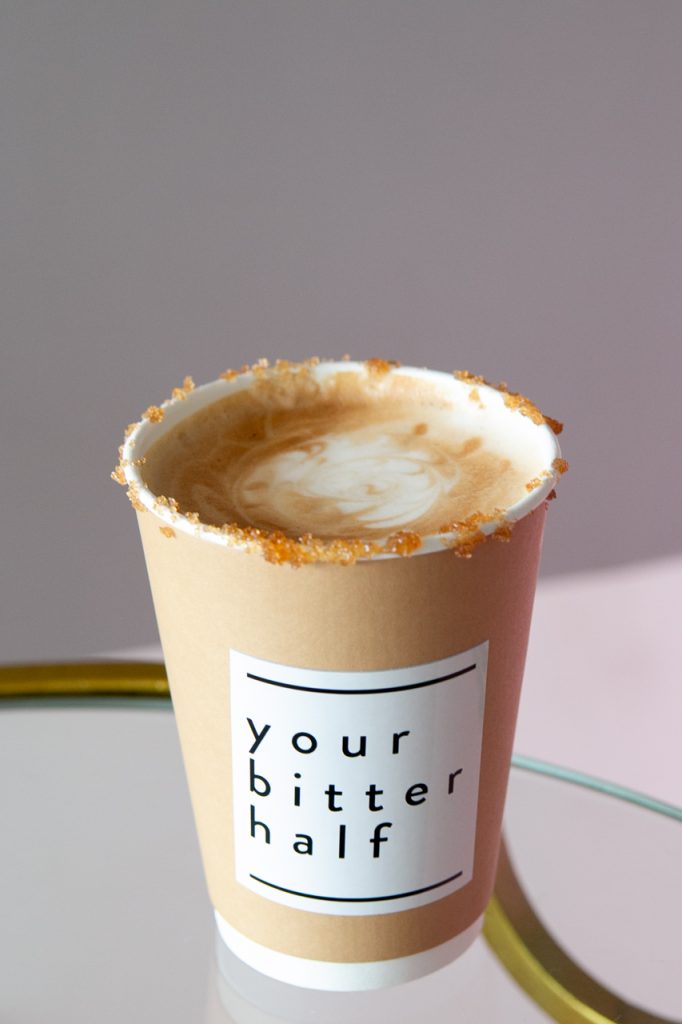 For people with sweet tooths, the holiday cup is more up your alley. Describing it as the café's "crowd favorite," Chalou tells me that the purpose of the drink is to "recreate the feeling of Christmas through a cup of coffee." It's a sweet latte with a hint of hazelnut and cinammon, and the cup's rim is lined with sugar and peppermint. Like the espresso pop, you can have it either iced or hot, but you should get it hot. "It just warms you up," Chalou explains, likening it, again, to Christmas. Unlike the festive holiday, the holiday cup is available all year-round.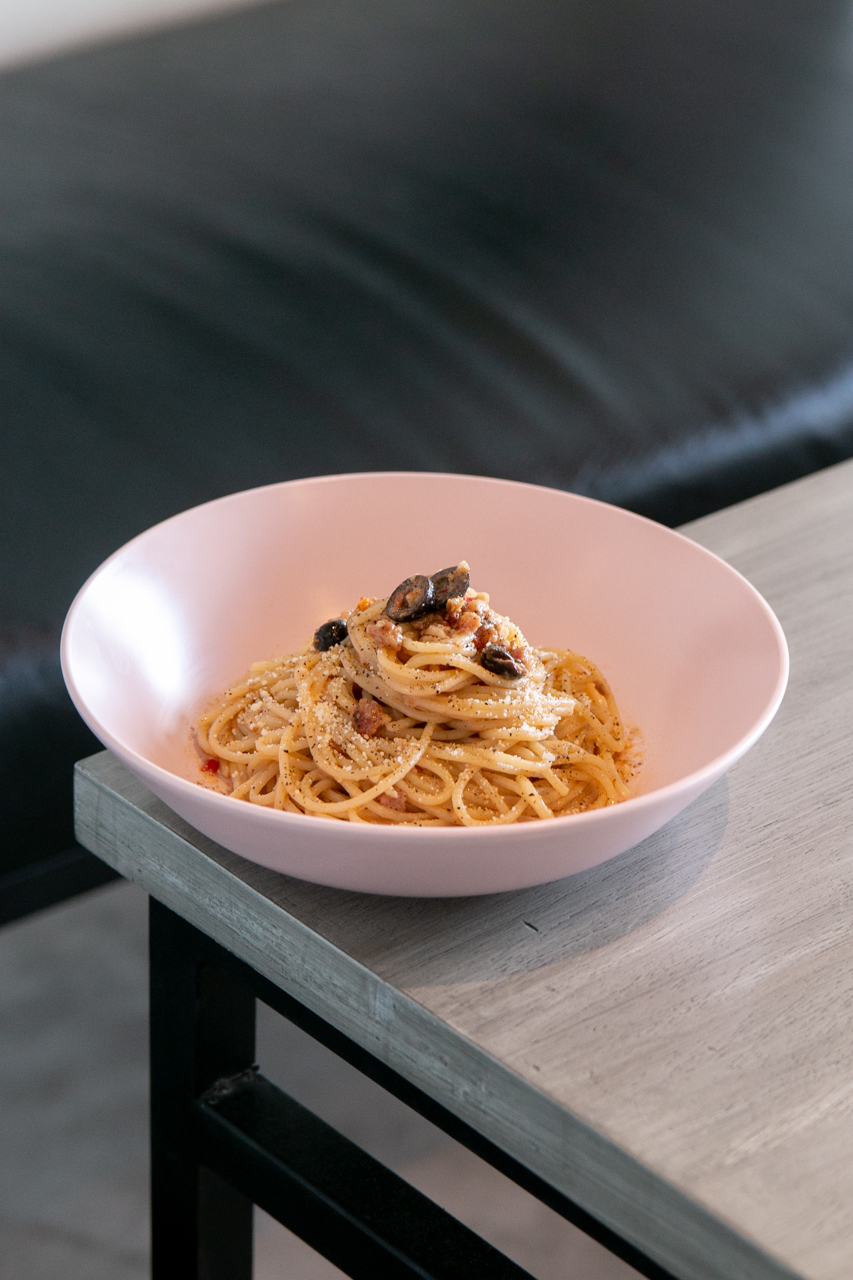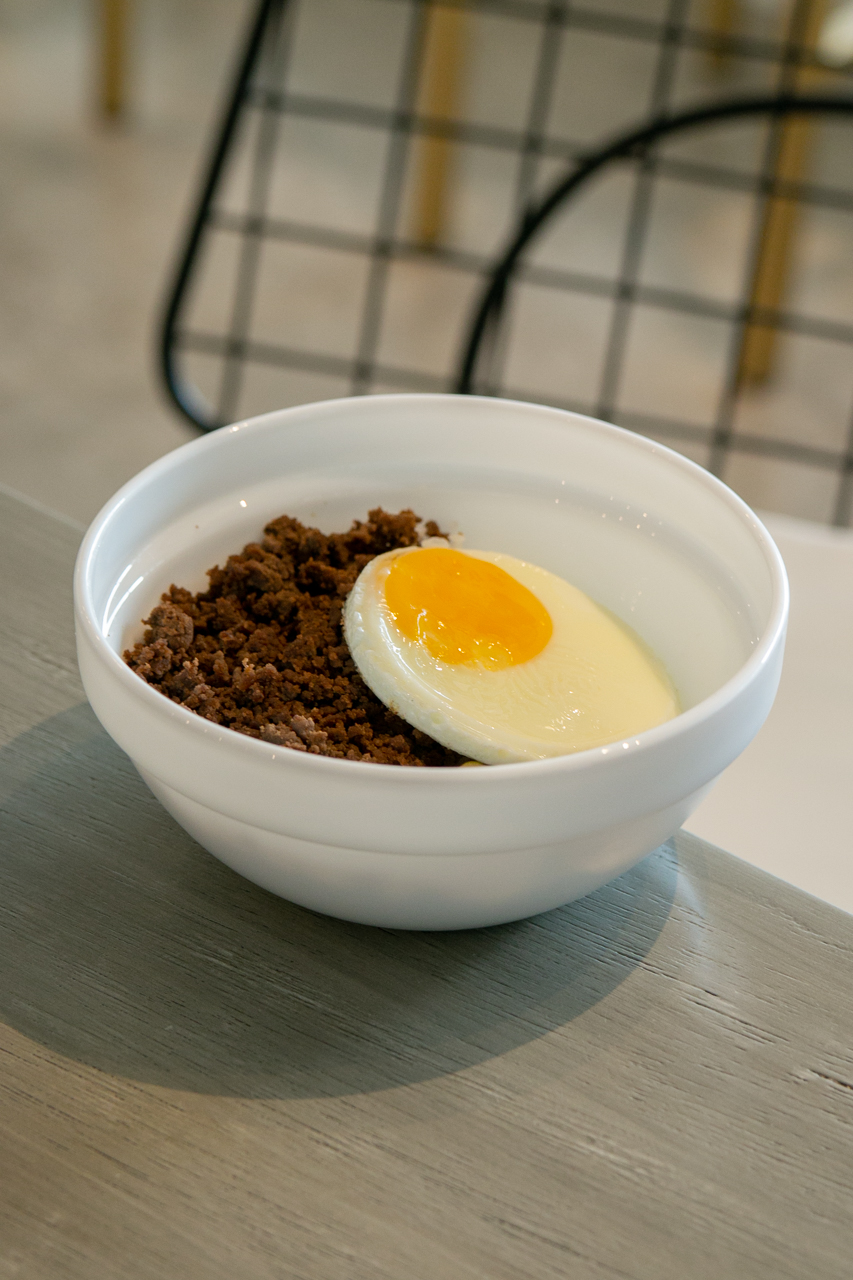 They also serve rice bowls, pastas, and sandwiches, too. The most notable ones are their tapa tops rice bowl, and their "lea salongga" pasta. The tapa dish is a very comforting and uncomplicated bowl; the ground beef is sufficiently crumbly and well-seasoned, and the fried egg (what is tapa without an egg to go with it?) is cooked just right. The "lea salongga" pasta, meanwhile, consists of longganisa (thus the pun using Lea Salonga's name) and olive oil and is covered with parmesan and olives. It's a bit on the dry side, but the strong flavor of the longganisa makes up for that.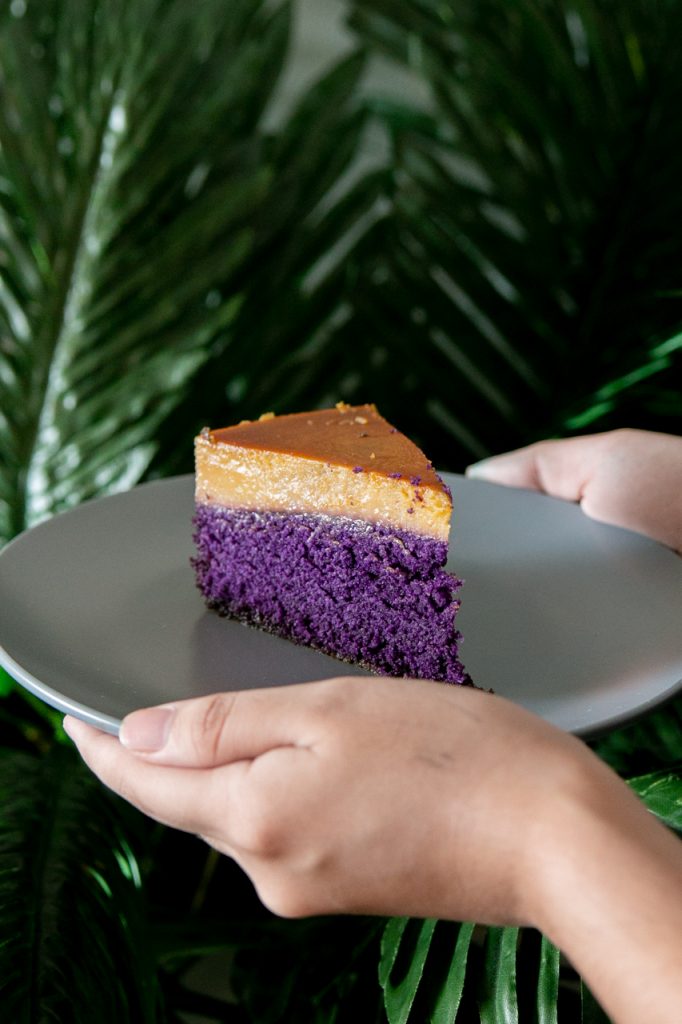 For dessert, try out their ube custard. It's a mix of two Filipino favorites, ube and leche flan, with an ube cake bottom topped with a layer of custard. The two surprisingly complement each other well; the creamy and viscous custard playing off with the gentle flavors of the ube cake.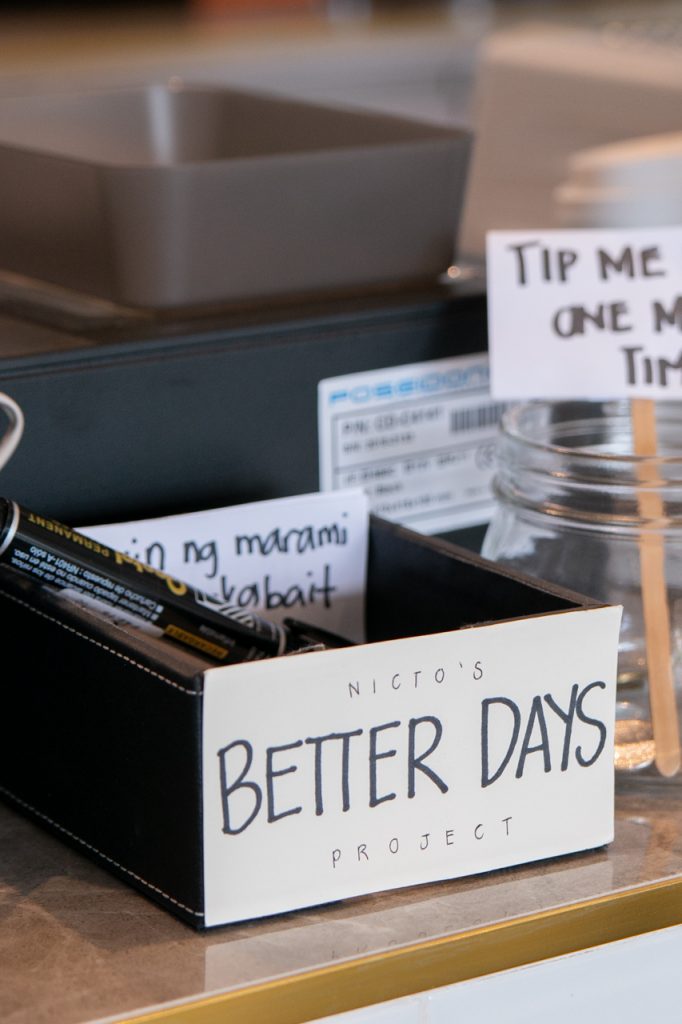 Aside from the food and beverages, Nicto's also operates a "Better Days" program, in which patrons can donate money to help the less privileged. "We want to serve coffee with a purpose," Chalou stresses. "The heart of the business is giving back," she adds. "We encourage people to give a minimum of P150 pesos—just like buying a meal for someone—and then we encourage the donor to write a note." They then coordinate with local parishes to see what the people in their care are in need of, and they buy and distribute the items using the monetary donations. "The main thrust is to give back to the community."
Get more stories like this by subscribing to our newsletter here.
Read more:
Running out of coffee places to try? Visit this café in a production house in San Antonio, Makati
LOOK: Sunnies' in-store café is your next coffice
This underground café is only an hour away from Manila
Read more by Zofiya Acosta:
Our company is giving menstrual cups to our women employees because we care about the environment
Metro Manila will be knee-deep in plastic within a year
We're seeing an epidemic of measles—a "completely avoidable" disease
TAGS: cafe coffee espresso and root beer Nicto's Coffee Shop nolisoli.ph ube and custard cake
WHY GO?
The espresso pop is a unique blend of espresso and root beer, while the Nicto's holiday cup is a sweet latte designed to recreate the feeling of Christmas by packing on sugar, cinnamon, and peppermint
MENU