This app helps you monitor your child's internet use
Shutting down, controlling, or spying on your child's use of technology isn't the right way to "protect them." Communicate.
Mar 14, 2019
Parents were alarmed last month when news reported that a "social media challenge" hidden in online children shows and games is urging kids to commit self-harm or suicide. While the "Momo Challenge" remains unverified (experts have noted that it may be just a product of a sensationalized hoax made to trigger moral panic), a number of parents shared on social media that their 6- and 8-year-olds know about the challenge and that they've uninstalled some applications where "Momo" was reportedly seen.
(READ: Momo Challenge is mostly a hoax, but you should still check in with your kids)
The "Momo Challenge" emerged two years after the world heard news of the appalling "Blue Whale Challenge" (also unverified), which allegedly blackmails a child to commit a series of dangerous tasks leading to suicide.
Benjamin Radford, an American writer and investigator, looked into these "sick games" and found little evidence "that these have actually caused suicides—or that they even exist."
He wrote in a Feb. 27 column that both the "Blue Whale Game and the Momo Challenge have all the hallmarks of a classic moral panic, […] which are part of a very old tradition. These scary media stories are very popular because they are fueled by parents' fears, wanting to know what their kids are up to."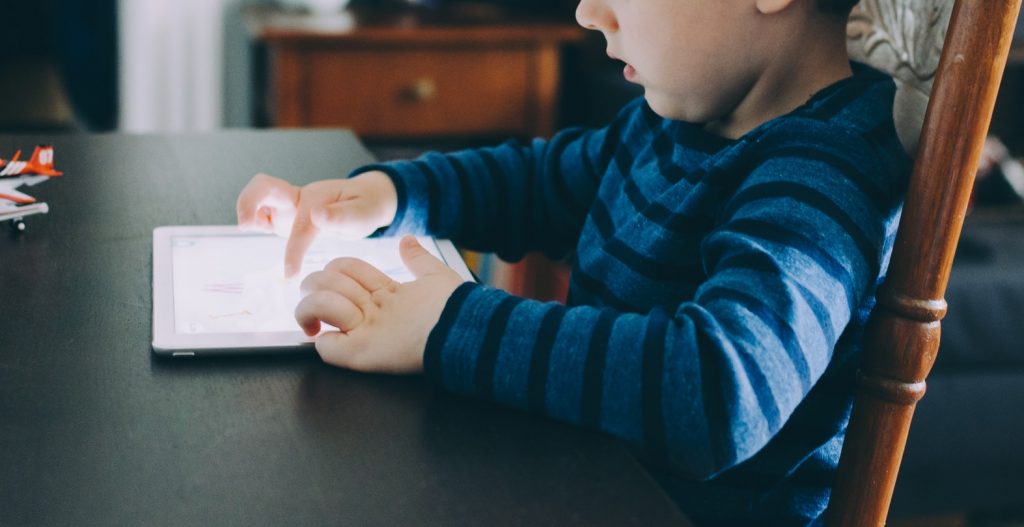 And that may just be the reason why the challenge caught so much attention.
With so many emerging possibilities in the realm of technology, parents are becoming worried about their kids exposure to the internet. Although well aware of the many benefits the digital age brings, more parents nowadays fear social media and technology more than their children's use of drugs, alcohol, or nicotine, an Australian study noted in 2018.
Communicate, don't control
While this can be very alarming, entrepreneur and parenting mobile application founder Tony Fawaz discouraged parents to "control their children's use of the internet and technology."
By using the language that [alludes to] 'control,' you're like saying to your kids: 'I will control you,' 'I will police you, 'I will spy on you.' It straight away creates divisions between parents and children.
A few years ago, Fawaz discovered that his niece had been exposed to something on the internet that "made us shocked." "It never really dawned on me if those who conceptualized the internet considered the welfare of children. That is until my brother approached me and said: 'There must be away that I, as a parent, can have peace of mind knowing that my daughter can use the internet without me having to worry.'"
An enthusiast of technology himself, Fawaz assumed that with all the information spawning everywhere, there must already be a product—an application—for a worried parent. "That's when I realized that all the other parenting products out there are flawed in so many ways."
The first thing he noticed is the way the applications are categorized. "They call [the apps] parental control. By using this language, you're like saying to your kids: 'I will control you,' 'I will police you, 'I will spy on you,'" he told Nolisoli.ph. "It straight away creates divisions between parents and children."
Parental control applications and devices also gives a "false sense of security," Fawaz added.
"You cannot install a parental control application in your kid's device, hand it back to them, and believe that they will be protected and fine," he said. "It's like you're isolating your own kid from you by letting the internet have that much influence. Do you really want the internet to have that level of control to your child?"
Although the internet can be very helpful for a child's development, Fawaz stressed that no one can filter and control the internet. "That is why you shouldn't let any device babysit your curious child and believe that everything will be fine without your guidance."
While not all parents have the time to physically guide their child's internet browsing, Fawaz developed a mobile application that can help them have an active participation in their child's growth with technology.
Visible Internet
Called Visible Internet, the app allows parents to monitor what their child sees during screen time. It's built with an algorithm that detects "harmful language and images" like photos and videos showing self-harm, pornography, and violence, Fawaz said.

Once installed in both the kids' and parents' device, the app has the ability to notify the parents' end of their kids' locations and if they're seeing detrimental content. The "detrimental content" flagged here aren't just based on the creator's judgments, too. They've asked schools and experts on languages and images of bullying, pornography, and self-harm—the kinds of things you don't want your child seeing—to make the application's recognition more accurate.
When red-flagged content has been found, the app then urges the parents to send a message, adorned with built-in memes and stickers, to their kids and explain to why it is a "red-flagged" content.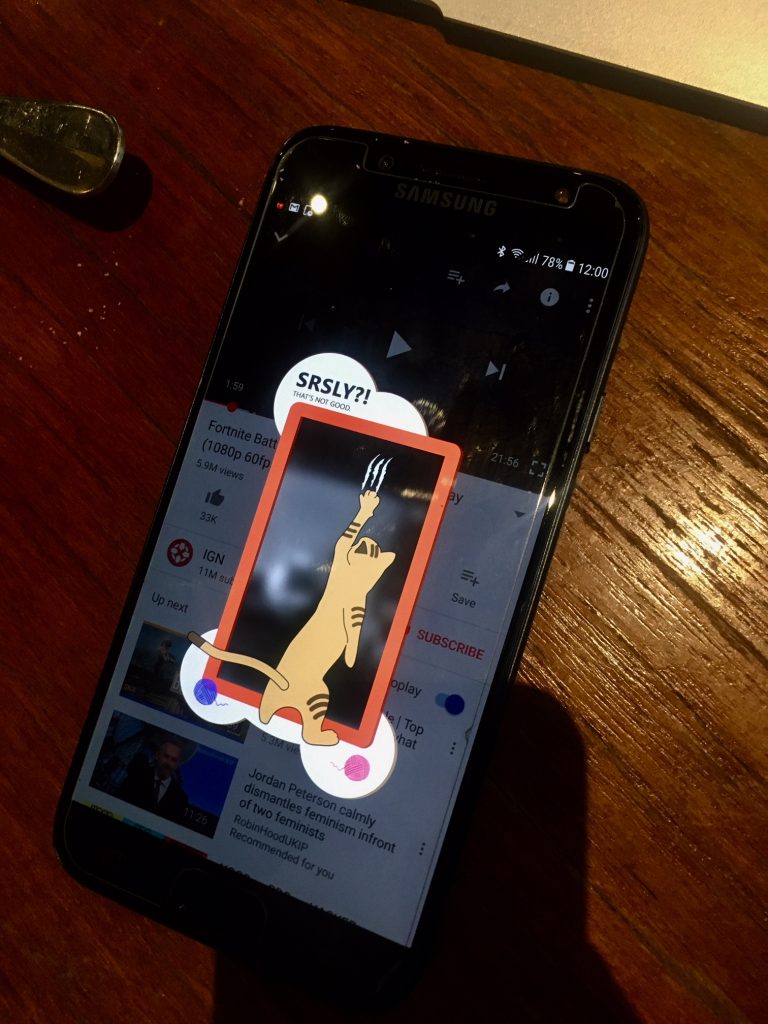 But won't this cause more harm to the child and parent's relationship since it affects privacy?
Technically, no. The app, like all the other things available online, has its advantages and disadvantages—most especially when a parent decides to use this to be autocratic over their child.
It is important to note, though, that the app is designed for parents with really young children—the ones in primary schools—who have their own smartphones, may it be for communication or school use, Fawaz noted. It is built for those parents in their early parenting stages where the cornerstones of trust and transparency should be built.
"At this age, parents need to guide and not scold and control. We should start pushing against what we've done or how we've raised kids in the past because a lot of things have changed," Fawaz added.
You can't just shut a child's device down because you're afraid of what it will do to your child. You can't just punish them based on what you saw. Be a responsible parent and lead your child's growth. As noted by pediatricians, "effective and positive discipline is about teaching and guiding children, not just forcing them to obey." Be transparent and communicate.
As of now, Visible Internet is available in Google Play and App Store. It's creators are now developing a "Filipino sequence," where the Philippine version of the app will include algorithms that can recognize harmful Filipino words.
Photos used courtesy of Visible Internet
Get more stories like this by subscribing to our weekly newsletter here.
Read more:
Tips for parents when their LGBTQ children come out
We're seeing an epidemic of measles—a "completely avoidable" disease
Parents will soon need to plant two trees for each of their newborns
This school is educating parents (and drivers) on basic road courtesy
Read more by Amierielle Anne Bulan:
Kalinga school to include traditional weaving in SHS Home Economics curriculum
Roads made of recycled plastic to be built soon in the PH
Centuries-old cemetery in La Union was demolished to make way for a cockpit arena
TAGS: app application children kids mobile app parenting parents science technology