Want to beat Manila traffic? Take a helicopter ride. But it'll cost you
Are you willing to spend upwards of 20k to beat the hellish Manila traffic? If yes, read on
Mar 26, 2019
Dear Nolisoli,
I have a very important meeting coming up and I'm afraid I'm going to be late because, you know, Metro Manila traffic is the worst and I'm coming from Quezon City going to Taguig. What should I do?
Today's question courtesy of our imaginary letter sender: How far will you go to avoid traffic?
For some, this is merely a question of how much are you willing to spend—that is on Grab, or if you're adventurous, on motorcycle taxis.
But for the upper 1% who has the spending power at their disposal (to whom cost is the least of concerns), it might just be a matter of what are the options out there.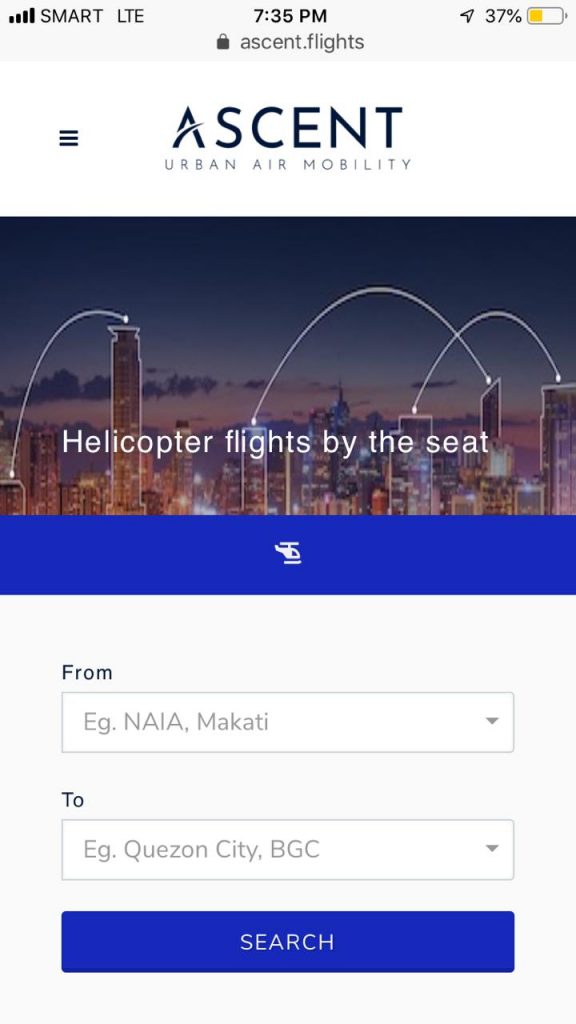 Something I keep hearing from the mouths of seasoned traffic warriors towards impatient drivers who have a knack for blasting their horns is "lumipad ka!"
That might just be an option now (at least for the can-affords) with Ascent, an urban air mobility helicopter on-demand service which can save you 75 percent of your commute time. Remember that gimmick, GrabHeli? Well, it's that but for real.
At an intimate gathering at the Manila House one evening, the business elite gathered to hear out Ascent's head honchos, Lionel Sinai-Sinelnikoff and Darren Tng as they gush about this absurd yet seemingly the next logical way to outsmart Metro Manila traffic without losing it.
So basically, through their website, you can book a seat at one of their five helicopters at any given time from 6 a.m. to 6 p.m.
They have many terminals from SM North in Quezon City to Ninoy Aquino International  Airport (NAIA) where you can get picked up at a helipad.
For how much you ask? For a five-minute ride to meet a very important business partner in BGC coming from Makati you will be charged P6,900. Spare change really if you close that million-peso deal.
Lunch with an associate in Antonio's in Tagaytay in 20 minutes? Say no more, just prepare P20,000 and they will happily fetch you from the private jets hangar at NAIA Terminal 1.
The farthest their Airbus H125/AS350 (5-person seating capacity, single engine) and Bell 429 (6-person seating capacity, twin engine) units can get you in the time being is Clark if you're willing to shell out P29,000.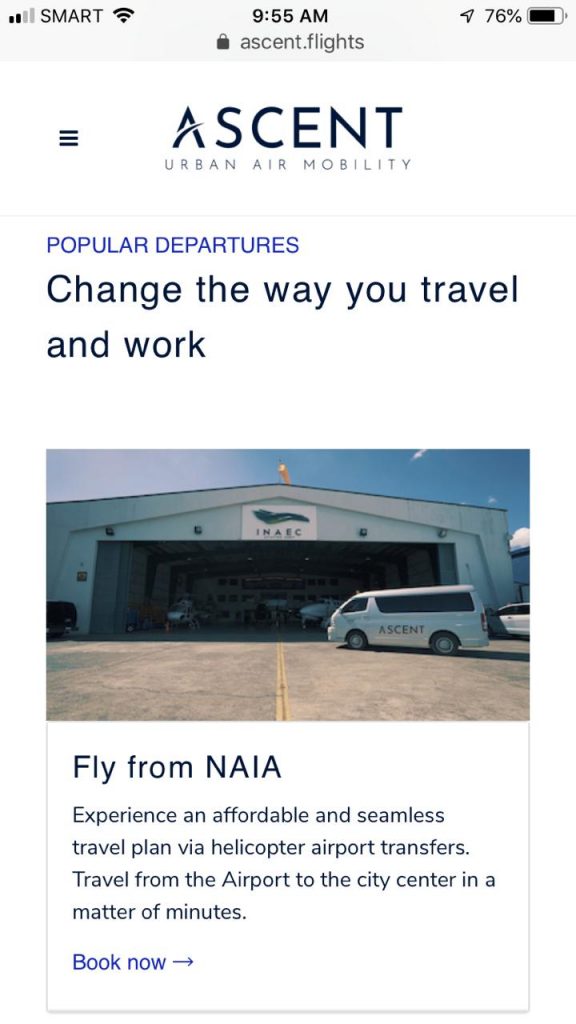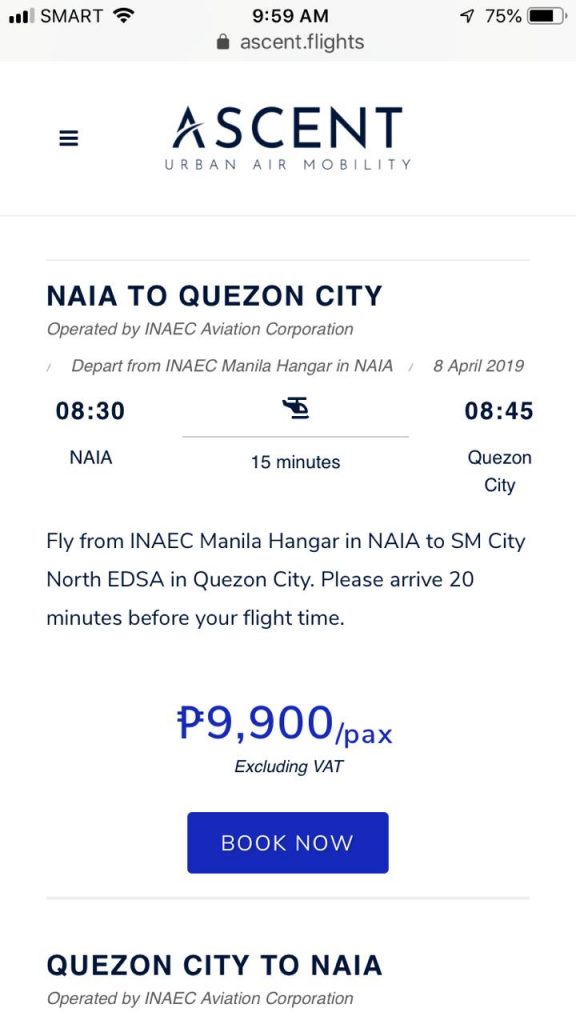 Oh, and did we mention these rates exclude taxes? But don't worry, it comes with a 10kg luggage allowance.
You have two options: to fly on schedule with four or five others inside one chopper (cheaper they say) or take an on-demand flight aka chartered, all to yourself or your family or company executives.
So what happens if the helicopter runs into trouble mid-trip? What happens to all your assets? Is your last will and testament ready? Sinai-Sinelnikoff (who has a background in aviation) assures that their commercial provider Iloilo-Negros Air Express (INAEC) has the widest insurance coverage in the industry.
Ascent also only operates during broad daylight to avoid any accidents. They also consult with weather agencies on travel safety advisories. But if you decide to pull a Miranda Priestly on a stormy day, well, you might as well have dug your own grave.
And what if you run into traffic going to the helipad? Well, that's on you. Unfortunately, they will not refund your fee that's why they suggest you come to their lounge that is equipped with many amenities—basically your second office while waiting for your ride—half an hour before your scheduled trip.
They have lounges in key locations such as Ortigas, Makati, Pasay, and BGC to name a few. Car service to and from these terminals can also be added on top of each trip with an additional payment that is.
So how is this any different from other service providers like PhilJet private jet charters, AirTaxi.ph, and Air Juan? Ascent claims that it is the first Department of Transport-licensed and regulated helicopter on-demand service in the country, nay, in Asia Pacific.
Who cares about overseas trips or exotic destinations when you can fly and skip traffic at the same time right at the heart of the metro?
P.S. This may seem like a Saturday Night Live skit but really, it's happening. 
Read more:
You can now file traffic complaints to DOTr's new Facebook page
How much money are we losing every day because of traffic?
Manila traffic isn't only costing us money, but also costing us our health
TAGS: ascent helicopter helicopter on-demand Metro Manila traffic traffic tips