What to do this weekend: Fashion trunk shows, indie film fest, and more
This weekend is all about fashion and arts
Apr 3, 2019
The kids are already out of school, and it's only a matter of weeks (or days) before most of us will take some time off from work for our summer getaway. If you have yet to complete your last-minute summer preparations or if you're just looking for something new to learn about, here's some good news for you: This weekend is all about arts and fashion. You might want to check out these events from Apr. 5 to 7:
Voyage Trunk Show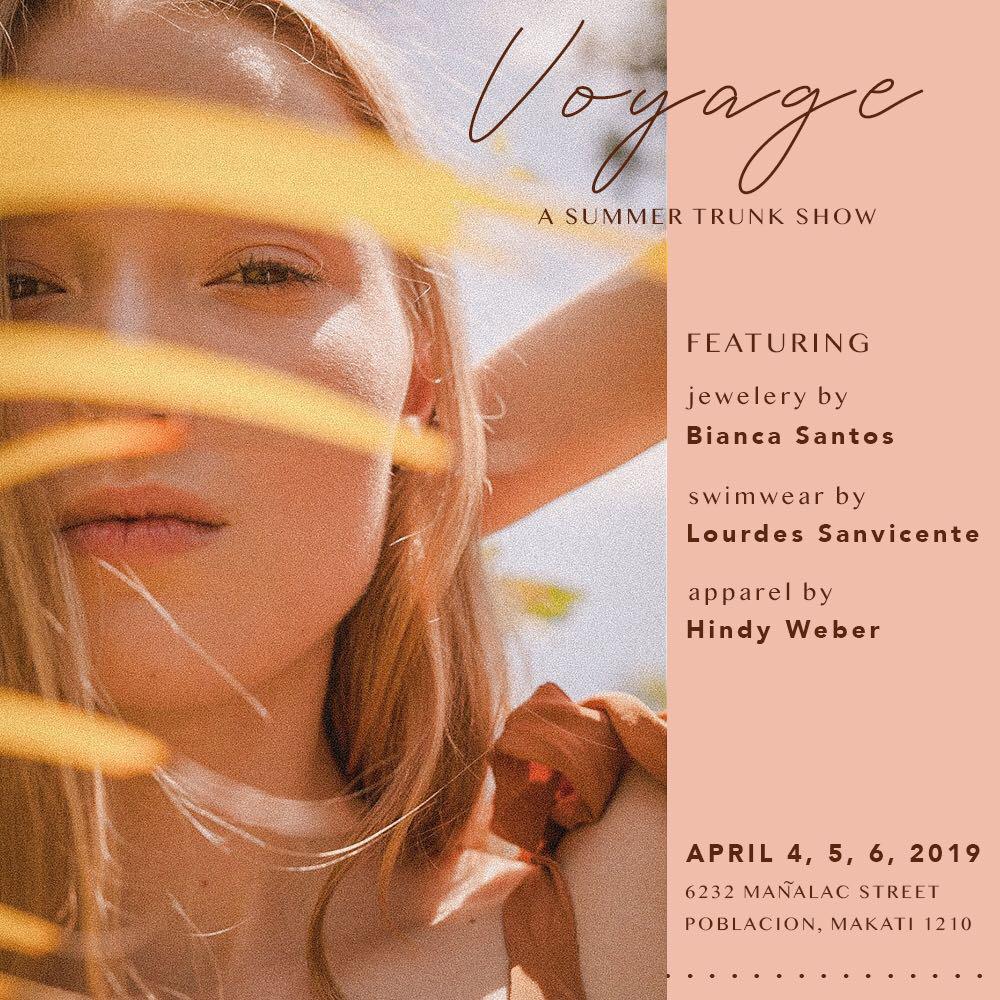 Complete your summer wardrobe with this trunk show featuring local designers. It will be open to everyone from Apr. 5 to 6 (the launch on Apr. 4 is by invitation only) at 6232 Mañalac St., Poblacion, Makati. Expect to see jewelry by Bianca Santos, sustainable swimwear by Lourdes Sanvicente, and ethically-produced summer apparel by Hindy Weber. Store hours are from 11 a.m. to 5 p.m.
Comme Ci Spring Summer Collection Trunk Show
Looking for a certain bag that goes well with your outfit? Or how about a pair of sandals to go with that bag? Specialty retailer Comme Ci is also holding a huge trunk show this weekend as they launch their spring and summer 2019 collection. With over 20 designers and brands, you can catch the creations of Amarie, Amelie Pichard, Carl Jan Cruz, Rhett Eala, and lots more. Check them out from Apr. 5 to 7 at The Loft at The Manansala Rockwell Center. Store hours are from 11 a.m. to 8 p.m.
Adulting for Kids Workshop
Over the course of summer, Ayala Museum is holding a series of workshops that will teach your kids life skills through art. It officially kicks off this Apr. 6 at the Ayala Museum in Makati, with the topic of memory and concentration through the art of ceramics. There will be two sessions: One in the morning from 9 a.m. to 12 p.m. and one in the afternoon from 2 p.m. to 5 p.m. The workshops are open to kids from ages seven to 12 years old. For the full list of workshop schedules, refer to their Facebook page here.
Indie Film Festival Sinag Maynila Forum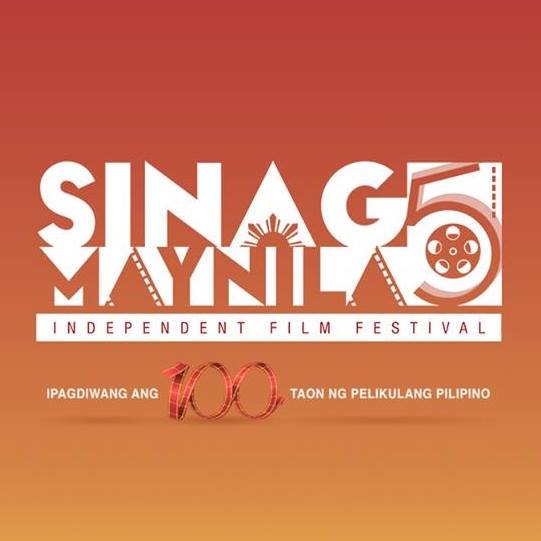 To celebrate independent filmmakers in the country, film festival Sinag Maynila is making a comeback this year on Apr. 4 with special film screenings in Gateway Cineplex, SM Cinemas, Black Maria Cinema, Cinema '76 Film Society, Cinema Centenario, and Cinematheque Centre Manila.
But on Apr. 6, there will be a film appreciation forum about the film Lakbayan at SM North EDSA. Esteemed director Brillante Mendoza, Joanne Goh of the Malaysia International Film Festival, and Hong Kong-based producer Michael Werner will be the speakers. For more information, visit Sinag Maynila's Facebook page here.
"Everywhere, There You Are" Exhibit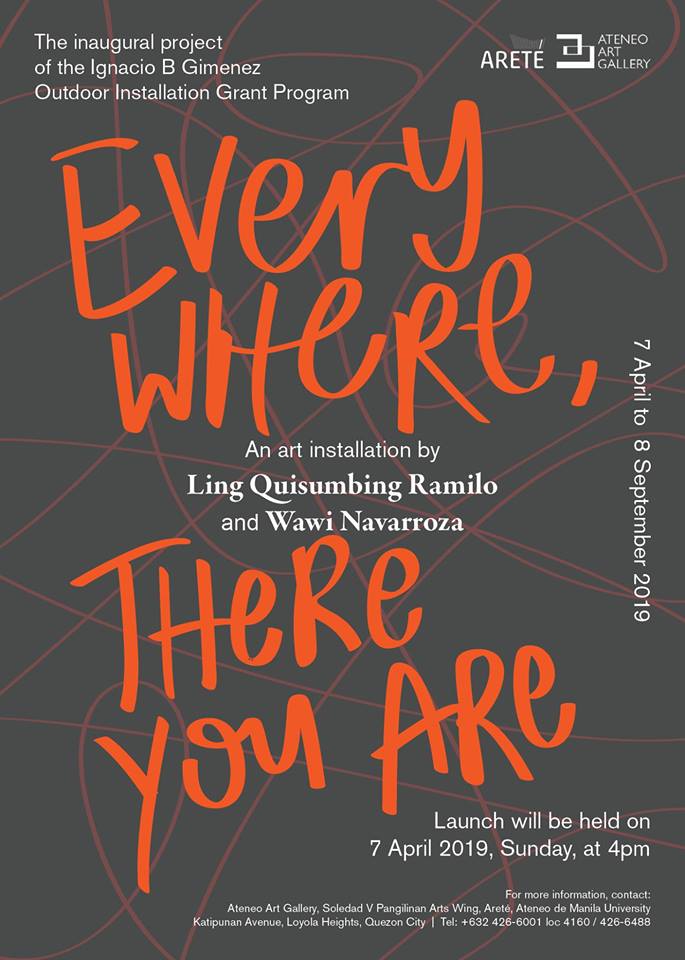 Ateneo de Manila University launches the Ignacio B. Gimenez Outdoor Installation Grant Program, a new program focused on outdoor installation projects in Areté. For its inaugural project, Ling Quisumbing Ramilo and Wawi Navarroza re-installs Everywhere, There You Are—an installation created in two editions of the Malasimbo Art and Music Festival in Mindoro.
The exhibit will officially launch on Apr. 7, 4 p.m. at the Ignacio B. Gimenez Amphitheater, Ateneo Art Gallery. It will be on site until Sept. 8. For more information, email [email protected] or call 426-6488.
Read more:
12 local shops to check out for your summer essentials
Our personal care and beauty products for the summer
10 summer workshops for kids and adults
Read more by Jill Chua:
The mango craze is real at Hui Lau Shan
Will this controversial copyright law ban memes on the Internet?
TAGS: april events nolisoliph Summer weekend workshop