This water dispenser creates water out of thin air
Philippine Geogreen is celebrating its 10th anniversary this year
Apr 18, 2019
Here's something that came into sharp focus recently because of the Metro Manila water shortage: We're experiencing a global water crisis. (Read: It's World Water Day, so where's our water?) While many people theorized that our local shortage was an artificial crisis (and there's a lot that backs that theory up), we'd rather focus on the undeniable fact that the world is running out of water. "The water table is dropping all over the world," Jay Famiglietti, senior water scientist at NASA's Jet Propulsion Laboratory in California, said in 2015. "There's not an infinite supply of water."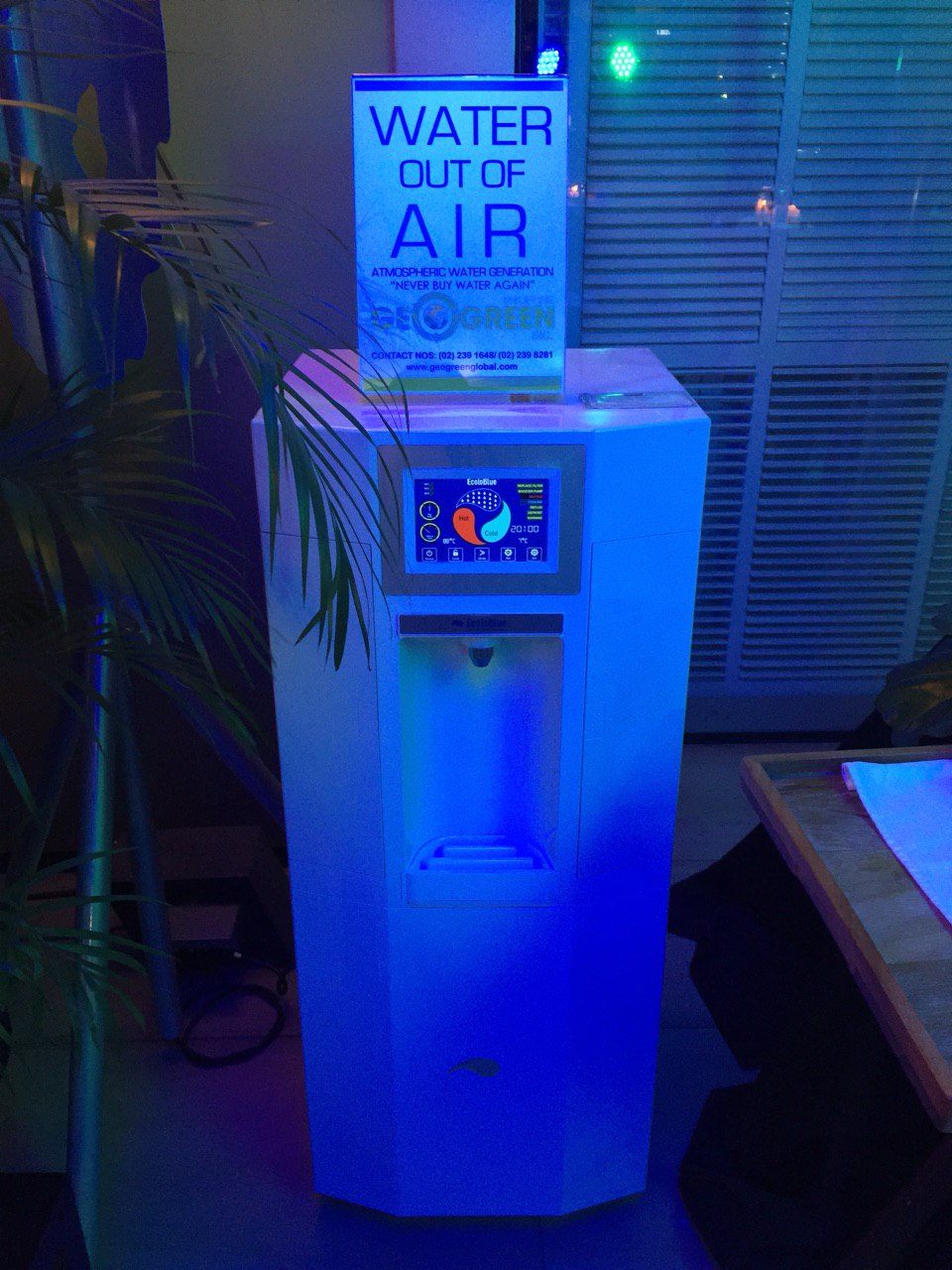 The idea that we could potentially run out of water is a really scary thing. Fortunately, though, Philippine Geogreen has released a new water dispenser that has assuaged our fears just a little bit, just in time for their tenth anniversary. The atmospheric water generator (AWG) extracts water from humid ambient air, "literally allowing you to create water out of thin air." Philippine air is pretty humid (to the detriment of many hairstyles), so the dispenser can keep running for a while.
How does it work? "Water is extracted from humid ambient air. Water vapor in the air is condensed by cooling the air below its dew point, extracting water in the process. This device is designed to render the water potable with multiple stages of filtration," says the Philippine Geogreen presskit. Apparently, it can produce 30 to 10,000 liters of water in a day.
The company is also supplying a system that protects and restores coastlines, Shorelock. If you've ever lived in a coastal region, you'd know that coastal erosion (shorelines shrinking over time as the waves crash into it) is something that's been rapidly progressing because of climate change. It's a problem that's especially pressing in the country, since local tourism capitalizes greatly on beachfronts. First used in Negril Jamaica, Shorelock facilitates "accretion of sand along the beach." The technology "promotes hydrogen bonding," forming "a liquid bridge…between grains of sand."
More and more Filipinos—the youth, especially—are making green and sustainable changes to their lifestyle to protect the planet. But that wasn't the case ten years ago, when Philippine Geogreen started. A supplier of green products, the brand has seen through the highs and lows of the sustainable movement. "We are happy that in just 10 years, we have helped thousands of Filipinos bring sustainable solutions to their homes and business, which is a key step in helping save the environment.
Get more stories by subscribing to our newsletter here.
Read more:
Farm to fashion: How regenerative agriculture makes fashion sustainable
How can supermarkets practice sustainability?
Thinking of going zero-waste? You're not alone
Read more by Zofiya Acosta:
LOOK: Zero-waste sari-sari stores in Negros that have refilling stations
Please stop putting light-skinned models and actors in brownface
Three local children's stories that talk about our society's biggest issues
TAGS: nolisoli.ph philippine geogreen sustainability water dispenser