Why are voters being handed out ID cards campaigning for specific candidates?
JSYK, you're not required to present these cards at the polling station
May 12, 2019
Heads up, everyone: May 13, is voting day for the midterms elections. If you're a registered voter but you're thinking of sitting this one out (how important is this elections, anyways?): don't. This vote decides who's going to take seats in the Senate, the House of Representative, and other positions in the local-level. And as we've said before, "Mid-term elections are also considered the first semester scorecard of any administration: The 2019 mid-term poll will reflect the people's sentiment regarding President Duterte's leadership."
Now, depending on what area you're voting in, you might've received this one voting card and were told you need to present it at the polling station in order to vote. It is not a voting ID card, but it contains your information and the station you're assigned to vote in, kind of like the Voter's Information & Instruction Sheet—except that instead of containing information on all the party list nominees, this document contains the names, faces, and/or achievements of a specific candidate.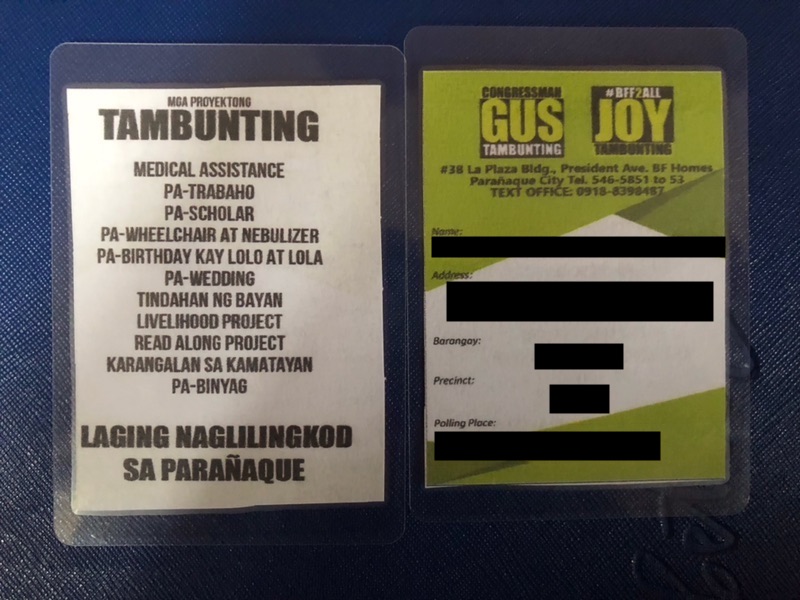 In other words, this ID serves as a form of campaigning, with some ID cards more gratuitous than others. Case in point, there are cards that show all the the benefits citizens have received because of the candidate. (Subtext being, look at all they've done! Why in the world won't you vote for them?) It can also serve as an intimidation tool to voters: Being given a card containing with all your information and bearing a candidate's face certainly won't make anyone feel safe voting for a different candidate.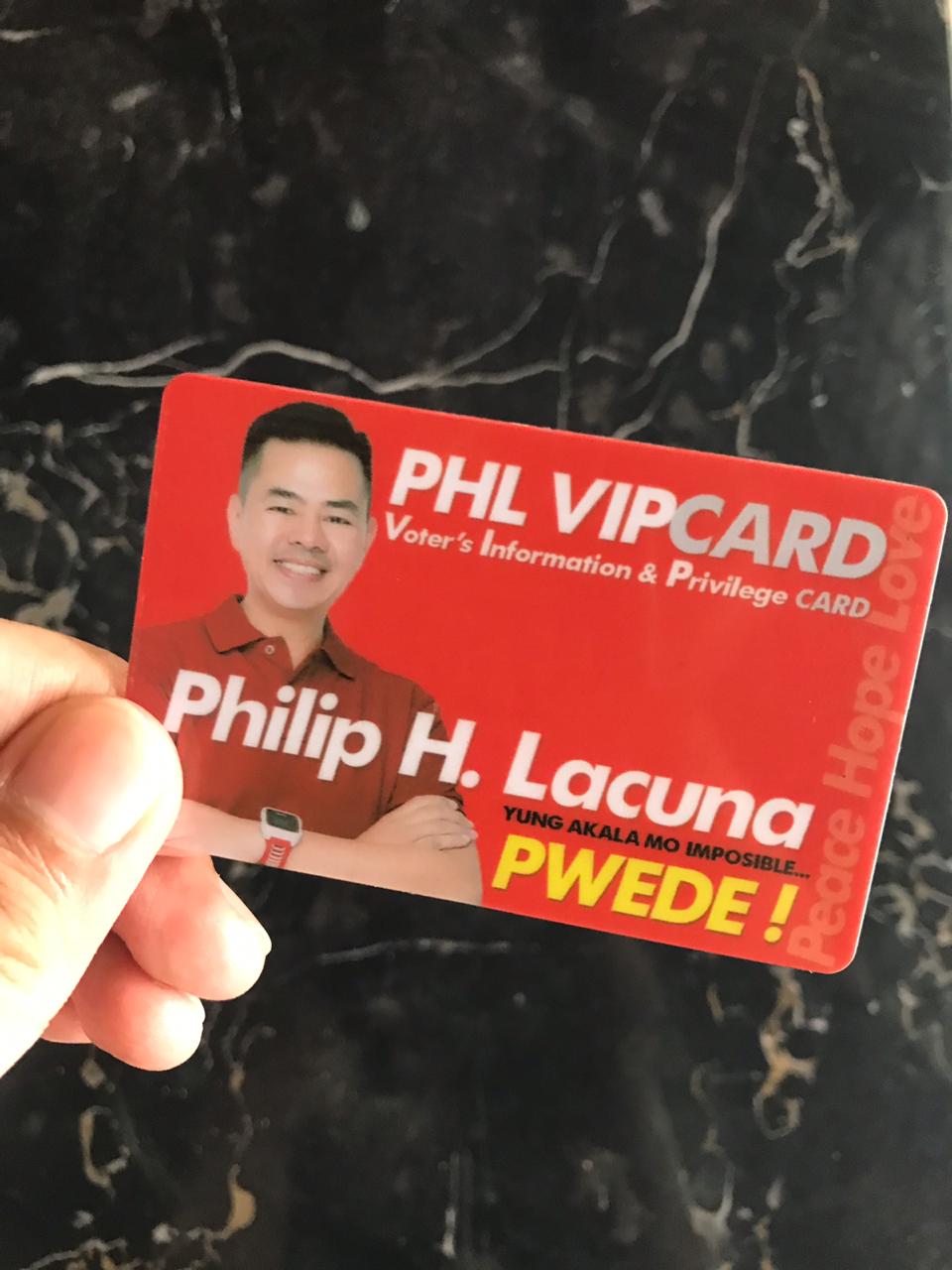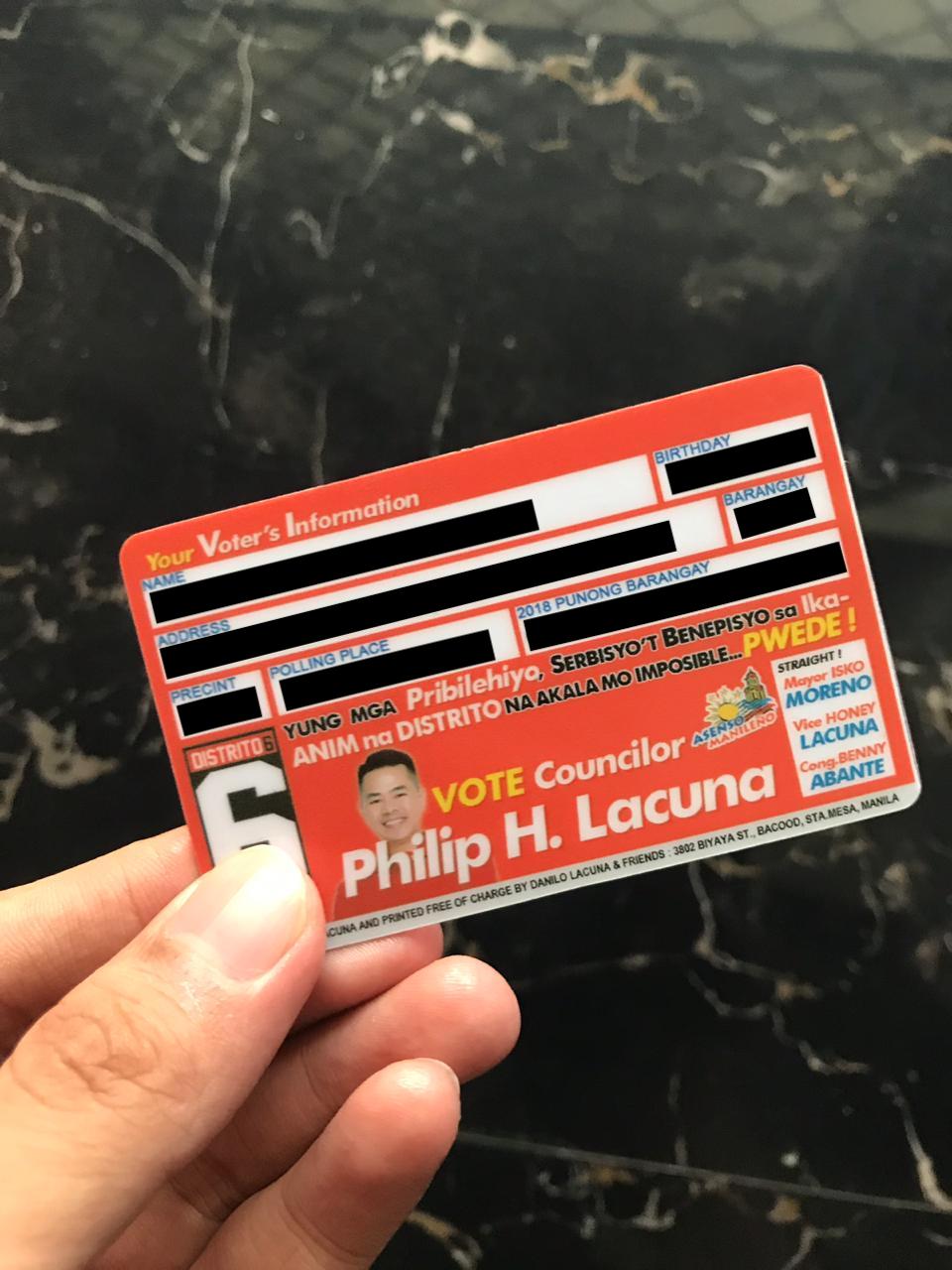 This ID is definitely not a requirement for voters. If you need to find out which precinct you're assigned to, you can call a COMELEC hotline or check out their precinct finder.
Still don't know where to vote on Election Day?

Here's the link to our #PrecinctFinder: https://t.co/boTLbDIDg2

If you have any other concerns related to #NLE2019, our #VoterCare Hotlines are now open to serve the public. pic.twitter.com/LAjsQSjku3

— COMELEC (@COMELEC) May 11, 2019
May 13's elections is a very important one. It determines who's going to be shaping our laws and keeping the checks and balances in place. If we don't stay vigilant and vote for people who will keep the country's best interests in mind, we'll have politicians in power who are only interested in giving in to the president's whims and fattening their wallets. And we're not going to let a card intimidate us into voting a politician like that.
Get more stories like this by subscribing to our weekly newsletter here.
Read more:
Nolisoli.ph's comprehensive guide to voting in the 2019 midterm elections
Spare trees from election campaign materials, environmental group urges COMELEC
In the killing fields of Negros, the lives of farmers and activists mean nothing
Read more by Zofiya Acosta:
This series matches Filipina goddesses with western zodiac signs for the modern diaspora
Classified Kitchen is a top-secret haunt for Tomas Morato locals
Mabini's wants to restore Malate to its former glory
TAGS: comelec midterms elections nolisoli.ph voting cards