Fish be with you and with your spinach: The Farm at San Benito's new restaurant is pescetarian
Pesce is a Mediterranean-inspired pescetarian restaurant where seafood sits comfortably in an all-plant menu
info
Pesce

Mediterranean / Pescetarian

Open for dinner only

0917-5722210

₱
On a rainy Sunday afternoon, we embark on a road trip to Lipa where The Farm at San Benito is. It took us an hour and a half before turning right to Balete exit, and another half hour to reach our destination secluded in dense greenery and accessible only through a narrow path lined with trees.
The wellness destination, which opened to the public in 2002, is a 48-hectare property that was previously a coconut plantation, thus its name. Today it's a Bali-esque compound with tropical huts and man-made landscapes that easily entice foreigners and locals alike.
As we pass the gated compound, what welcomes us is not a barrage of resort personnel (that came later) but peacocks, including a rare albino one, roaming freely. But we didn't come for that, or for their wellness facilities, which made me too self-conscious even though they say it's different from typical white-walled hospitals. Not for the 300-year old mango tree thought to project energy nor the view of Mt. Malipunyo hidden under a flock of clouds.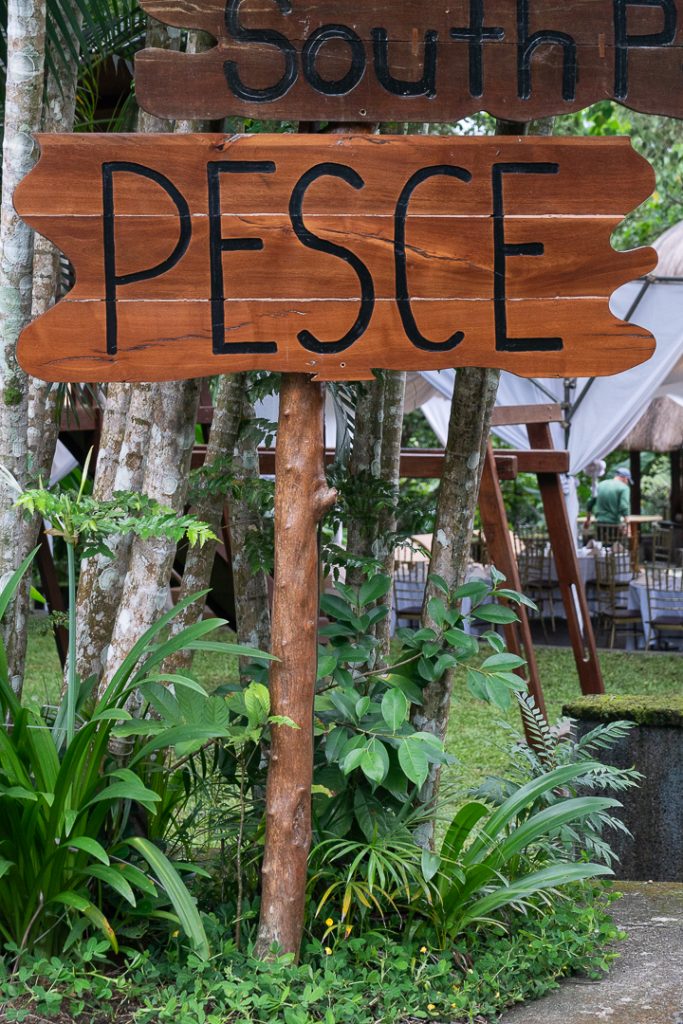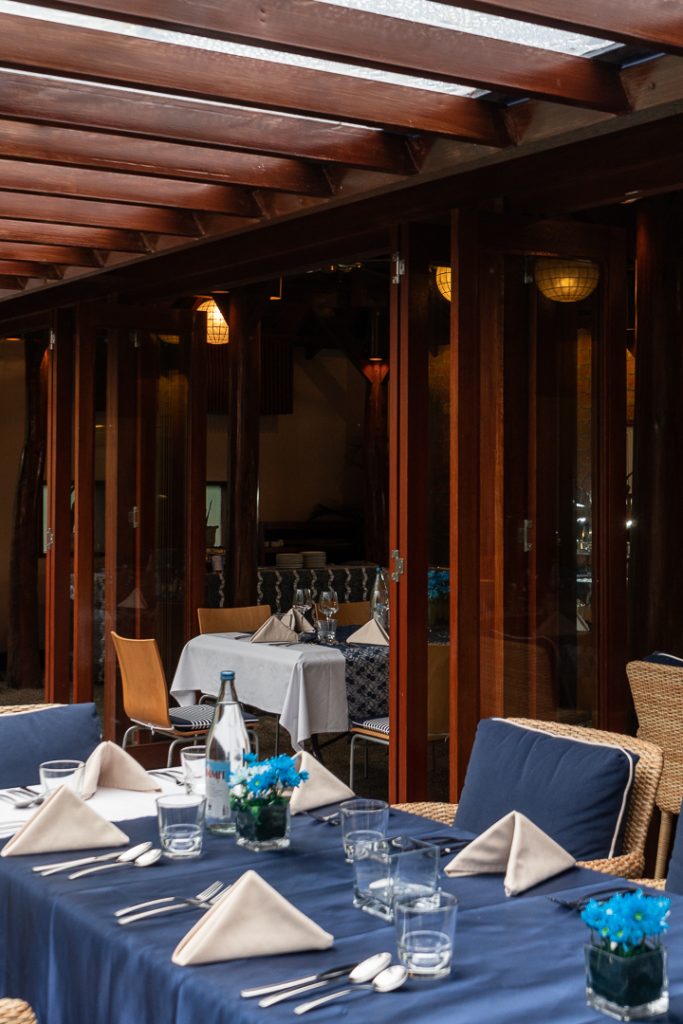 Next to being a premier medical and wellness destination, most city dwellers know The Farm for its vegan restaurant called Alive! where everything on the menu is plant-based. For years this was (and still is) their specialty, part of their whole wellness and health mantra of nature-derived, all-natural lifestyle, much to the ire of omnivores (or should I call us non-vegans?) who go to relax but are later intimidated by the resort's all-plant menu.
What we really came for was their new restaurant called Pesce (a giveaway really), where non-plant-exclusive eaters can enjoy another protein source: fish.
The walkway leading to the Pesce site is lined with torches that illuminate the vegetable garden where various greens used in their restaurant are sourced.
Next to the pool is an open structure resembling a cabana (but not quite). In it were wicker chairs and long tables dressed in blue cloth, with water in glass bottles placed on top of each. This is Pesce, a Mediterranean and Pescetarian restaurant.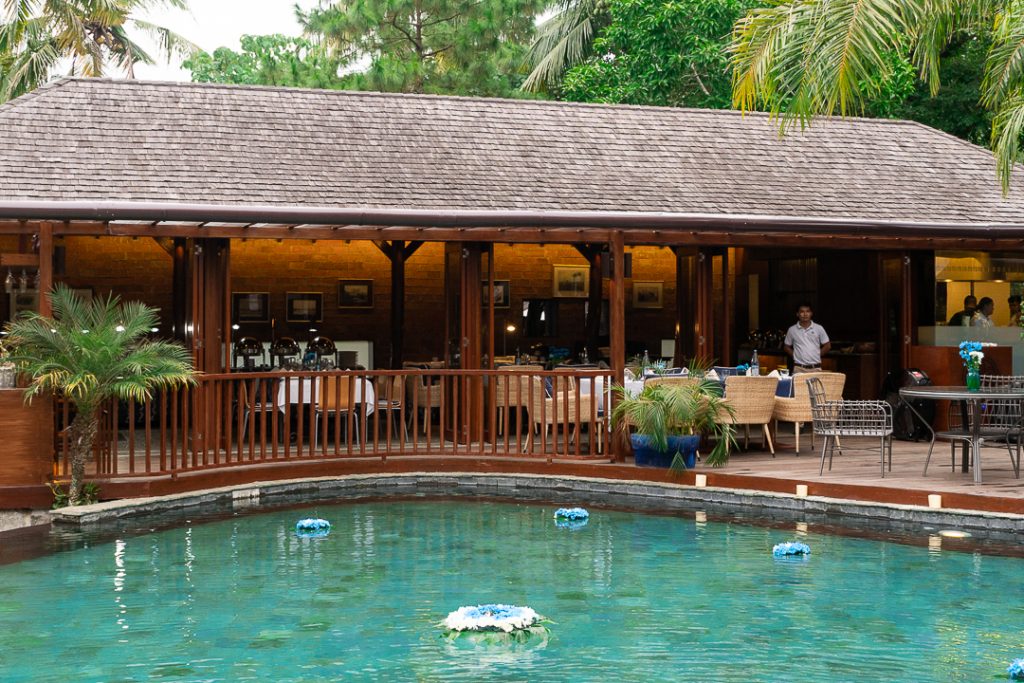 Chef Francis Tugnao, who has been at the helm of Alive! for three years now tells us that Pesce (pronounced as one syllable) is an extension of their living food philosophy based on National Geographic fellow Dan Buettner's research called the "Blue Zones," which identified regions in various parts of the world where people live the longest. These include Sardina in Italy, Icaria in Greece, and Okinawa, Japan where a staple of the residents' diets are plants and fish.
Tugnao, who's also a farmer, describes his approach at Alive! and at Pesce, subsequently, as farm-to-table and all organic. So how does that translate now that they have another ingredient on board, one that they don't cultivate at The Farm?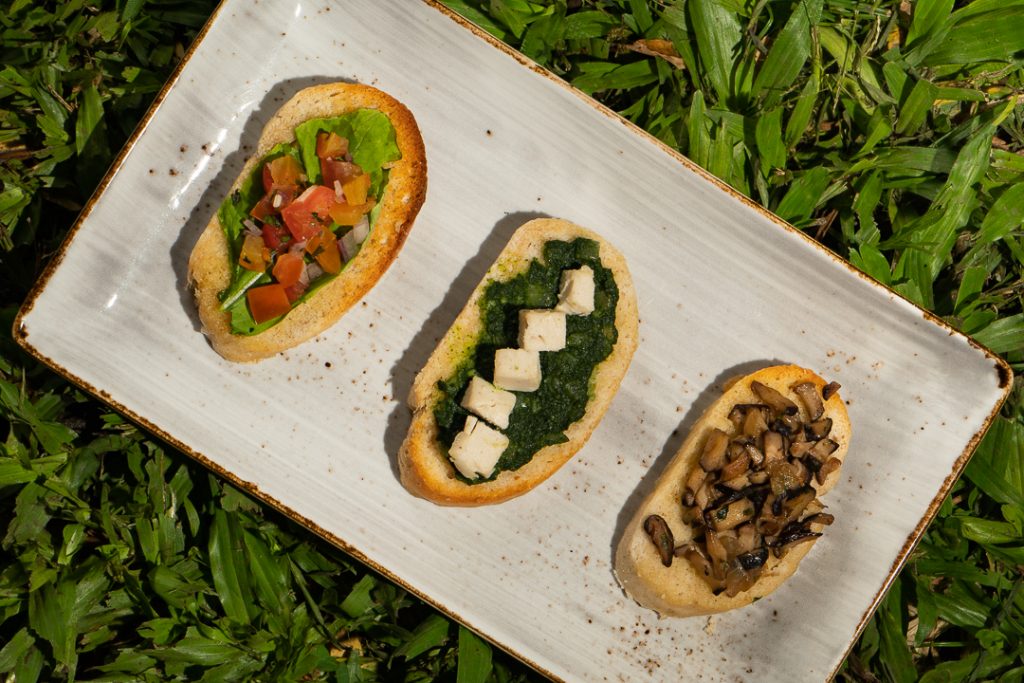 He says the fish they use here come from the wild as sourcing from cultured fish farms was against their philosophy. Sometimes, he even procures his lobsters, he says from the Coast Guard in the Batangas port area. "Sure, they are expensive but they go to the deep sea to catch them so you know they're good quality."
Although their opening day menu involves no lobster, it's still a refreshing and a welcome change from the Alive! menu, if you ask me.
While I am not totally averse to vegan dishes, I find that the addition of fish or any other protein for that matter, adds a different dimension to the plate. However, The Farm's resident chief doctor Marian Alonzo M.D. says our predilection to an herbivorous or omnivorous diet is determined by our blood type. As a blood type A, I am supposed to be predisposed to switching to a vegan diet Alonzo says. But here we are.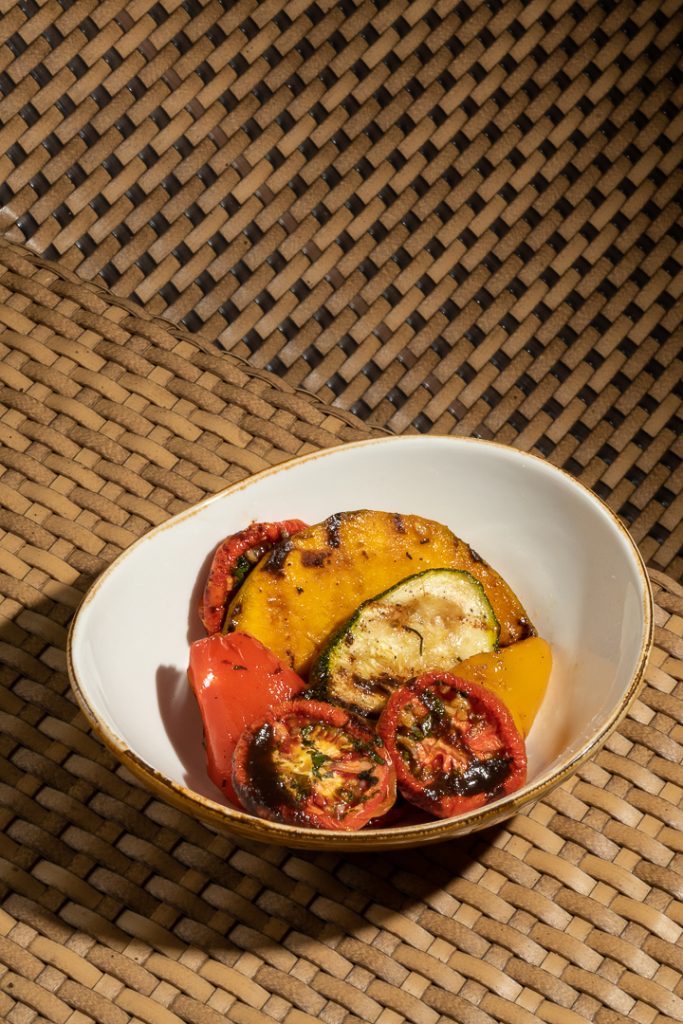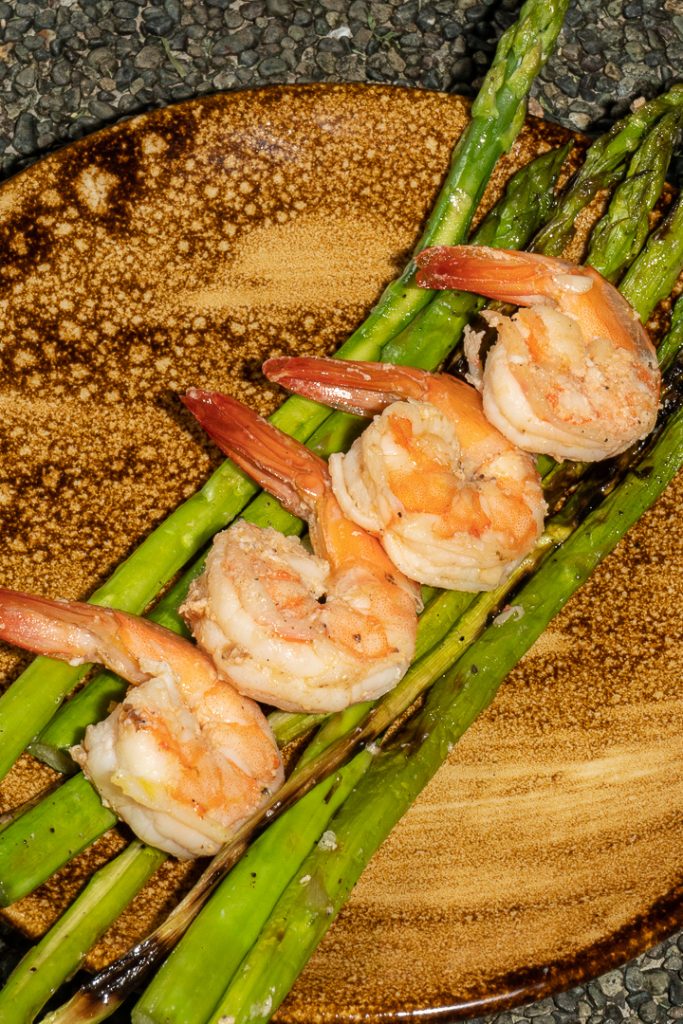 For now, Pesce is only open for dinner. The menu consists of a mix of vegetarian, vegan, and pescetarian options so Alive! patrons are still very much welcome. Appetizers include a very good salmon and tuna ceviche cured with organic coconut vinegar and calamansi, as well as bruschetta vegetable mixto for vegans, slices of unbleached whole wheat flour bread with three kinds of topping: tomato salsa with arugula, sautéed mushrooms in white wine, and cashew tofu with spinach purée.
A vegetarian salad of grilled vegetables with Halloumi cheese marinated in oregano with raisins and balsamic reduction and pesto sauce is also surprisingly familiar and not alienating.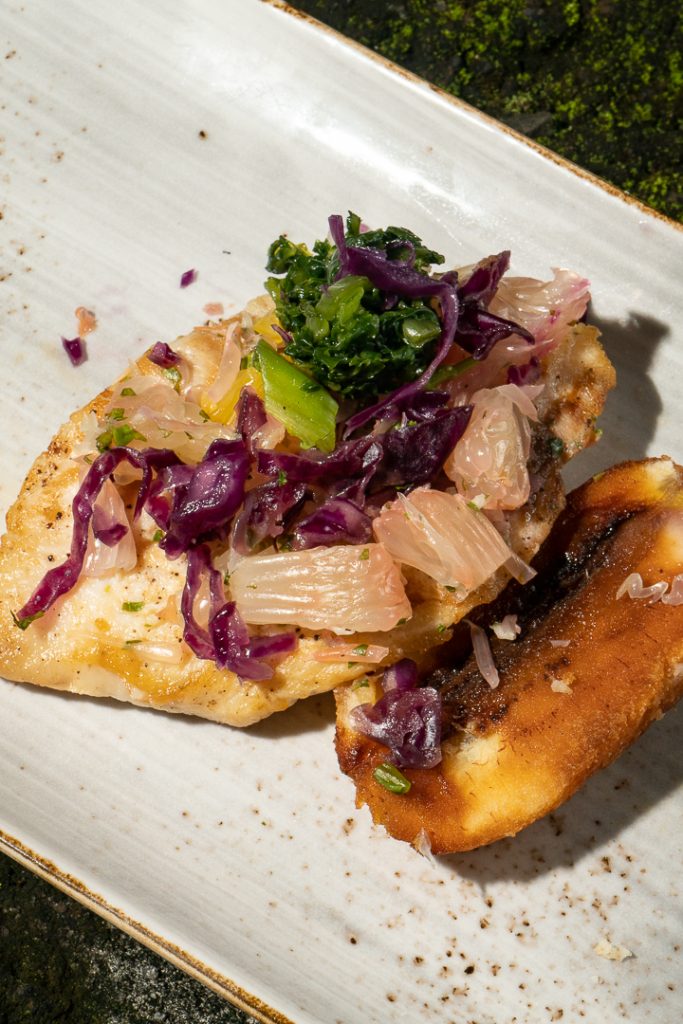 For mains, we had the pan-fried red snapper with citrus relish, fried plantain, and fermented vegetables, which offer a clean taste (ah the privilege of eating wild fish) accentuated by the refreshing flavors of orange and pomelo.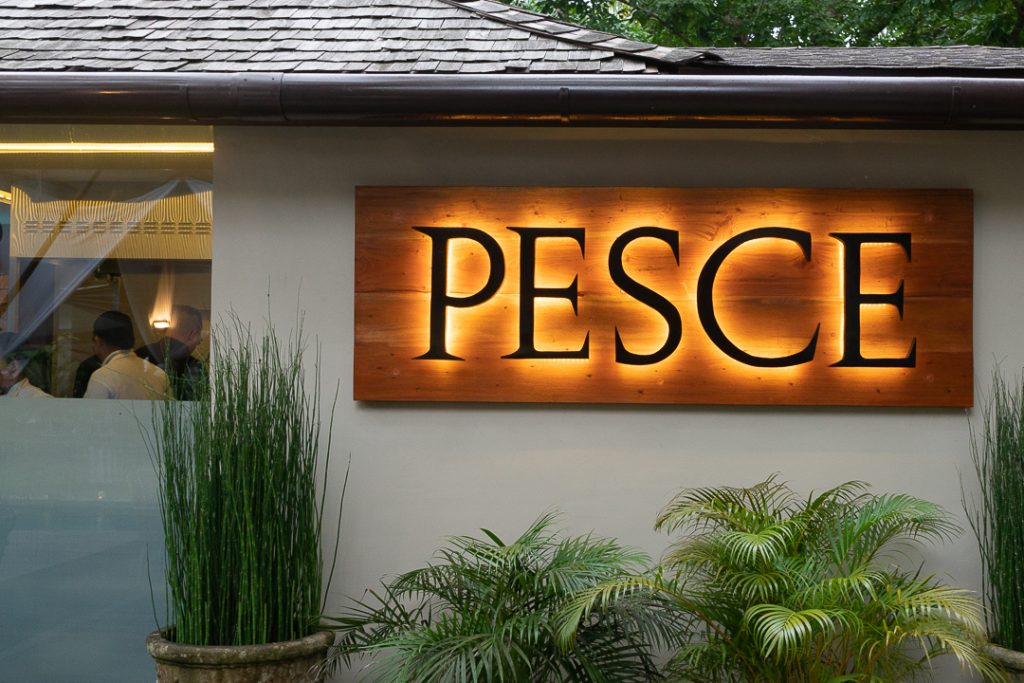 Just for this launch, Pesce is set up as a buffet but on a regular day, it has an a la carte menu. On the end of the buffet line is a selection of desserts: a pillowy tiramisu, two cheesecake variants, and a lemon custard-filled torta della nonna. All good, in fact, almost too good for a vegan dessert—except they aren't. Turns out they are regular non-vegan desserts. Still, it felt good for one night, to eat "clean" only to cap it all off with sugar-laden regular pastries. 
But you know what? I am fine with that. I've had too much plants for a day.
Get more stories like this by subscribing to our weekly newsletter here.
Read more:
8 Mediterranean restaurants to try this 2019
Don't know where the vegan places are? Try the HappyCow website
Find your next great catch from the market in this fish list
TAGS: Alive fish lipa city mediterranean pesce pescetarian seafood the farm at san benito Vegan vegetarian wellness
WHY GO?
Like Alive!, Pesce uses only organic vegetables and on top of that, wild fish. Order their pan-fried red snapper with citrus relish, a refreshing and clean tasting main fitting of the restaurant's pool side location.
MENU