MaArte Fair "residents" you need to visit this weekend
This year's setup takes inspiration from Syquia apartment's open-door parties
Aug 17, 2019
MaArte Fair just opened today, and if there's anything more exciting about it than usual, it's definitely its new setup. The new layout takes its inspiration from the open-door parties of the Syquia apartments in the early 2000s, with the fifth and sixth floors of the Peninsula Manila's Ayala Wing converted into exhibition spaces for more than 60 local brands and artisans.
Going around the fair this year is made more homey and casual as it is akin to just visiting friends' rooms or homes.
If you plan to drop by this weekend, here are some things to check out:
Filip+Inna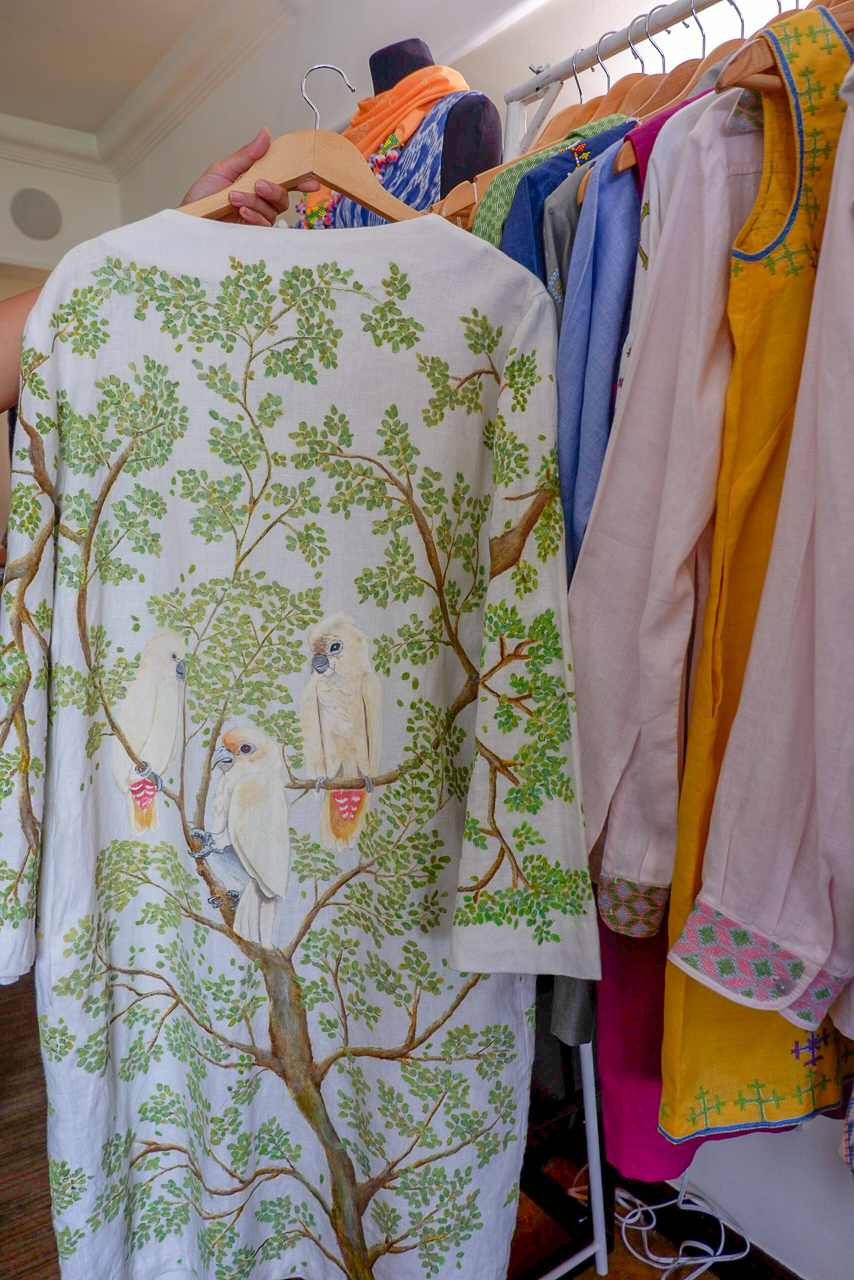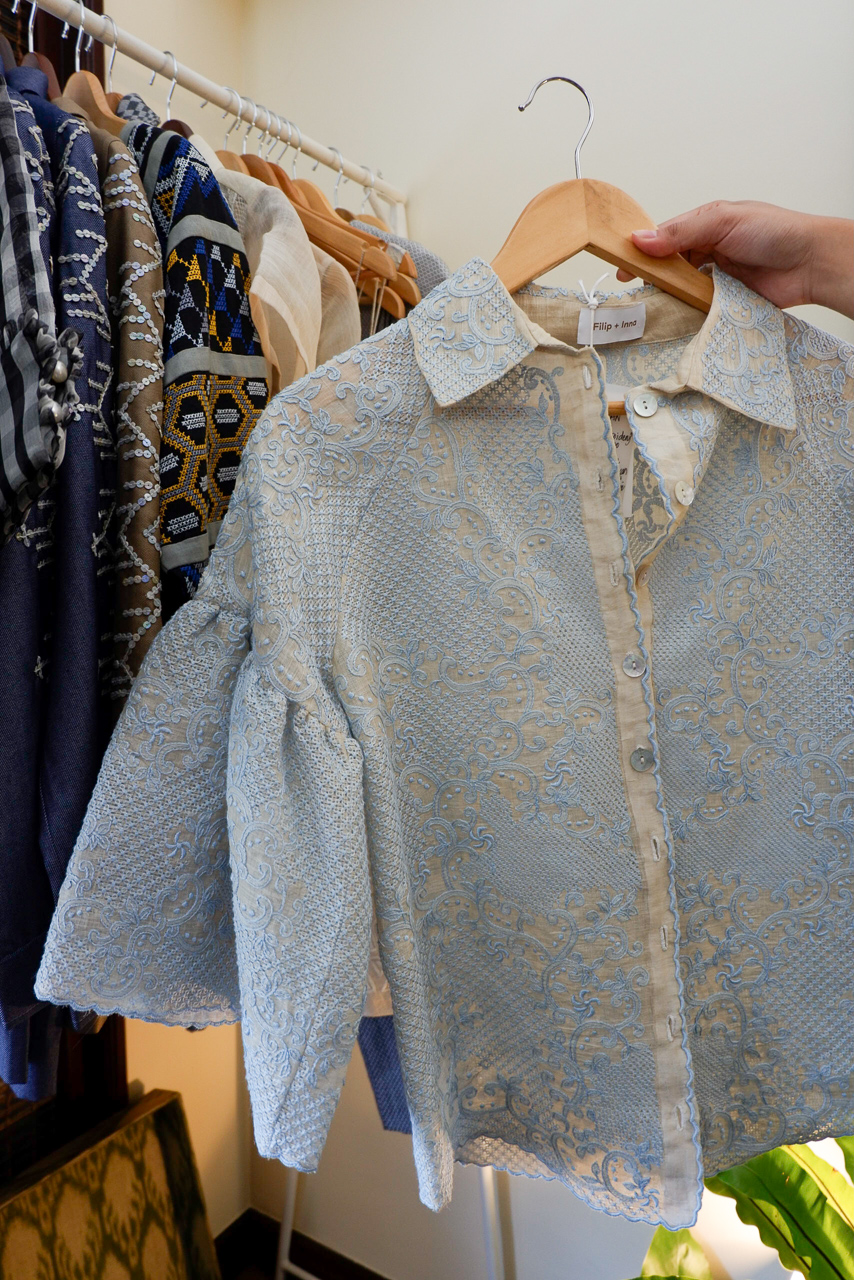 Aside from their well-known pieces, local fashion label Filip+Inna by Len Cabili also has a collection in collaboration with the Katala Foundation, an NGO that works to protect and conserve threatened endemic wildlife in the country. The dresses, tunics, and other items in the collection feature a mix of native tree designs and hand-painted and/or embroidered images of the Red-vented or Philippine cockatoo, which the foundation also actively strives to protect. Part of the proceeds of these go to the foundation.
WVN Home Textiles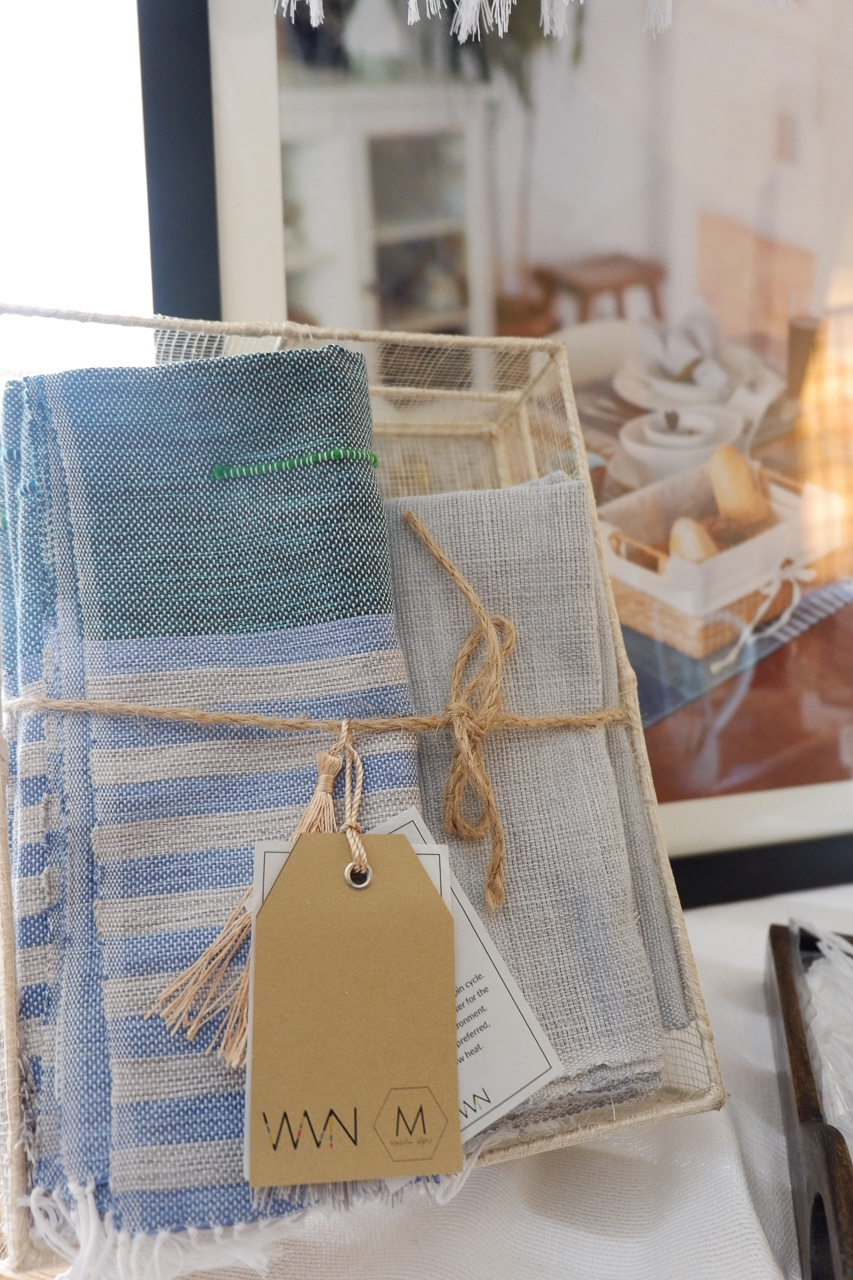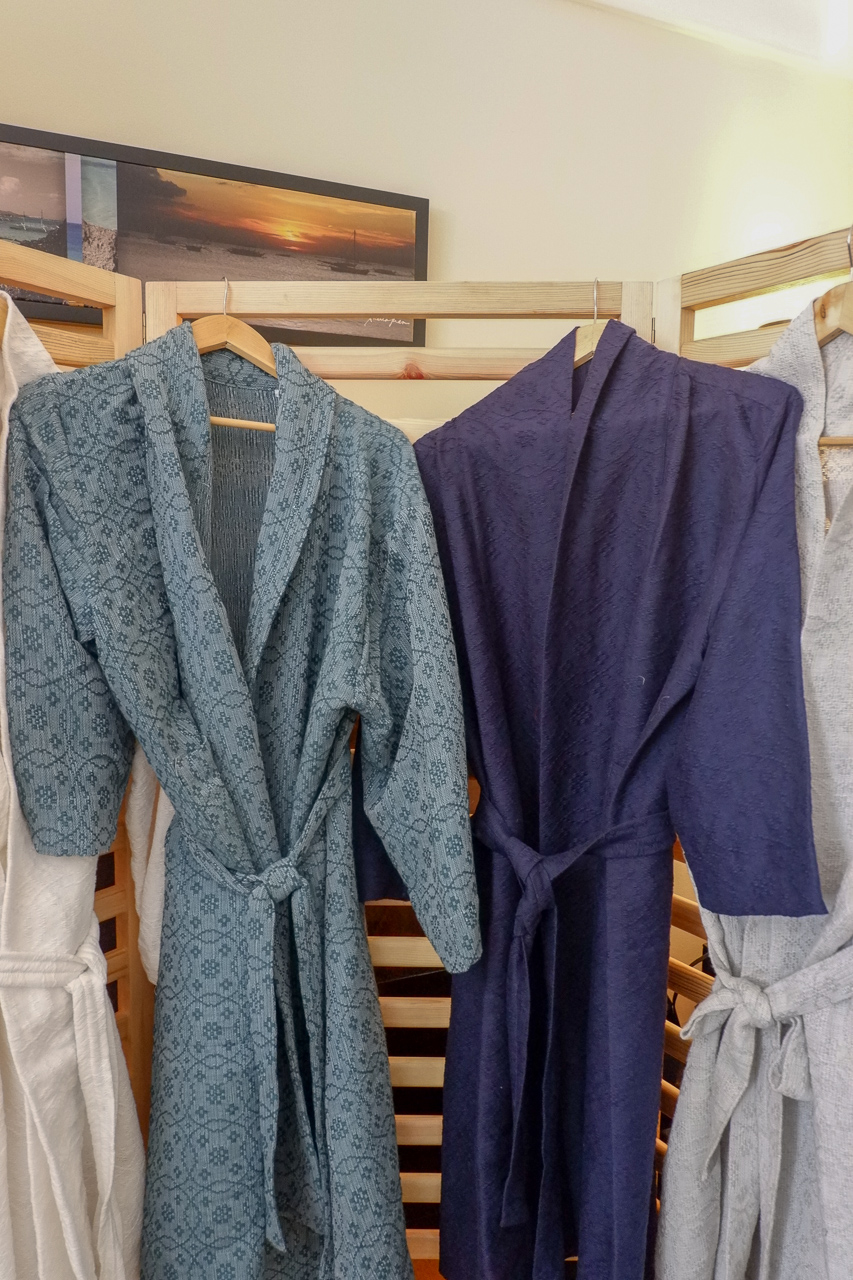 WVN Home's items range from tableware like napkins and placemats, to cotton Inabel bathrobes. All their items are handwoven by communities in Cavite and La Union.
Crafted With Love/JCJ Enterprises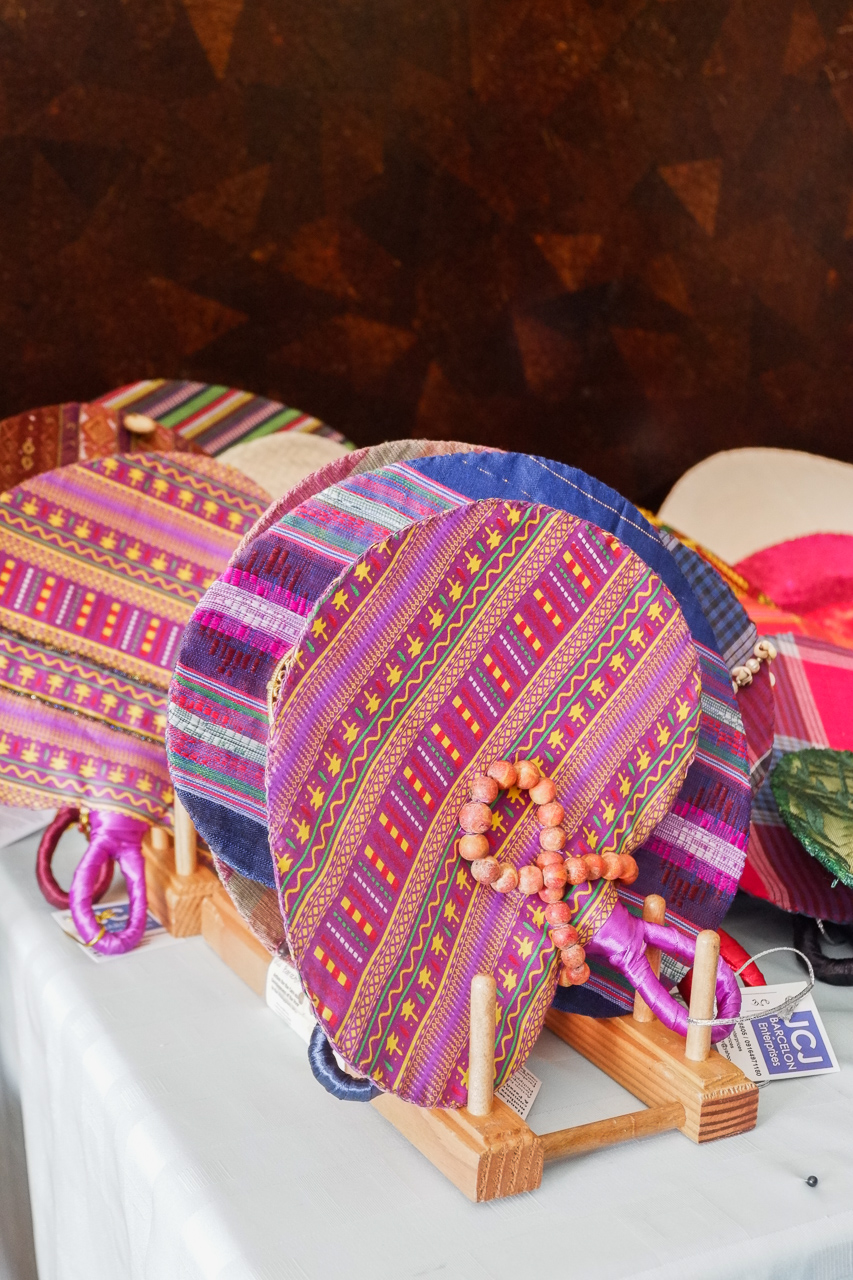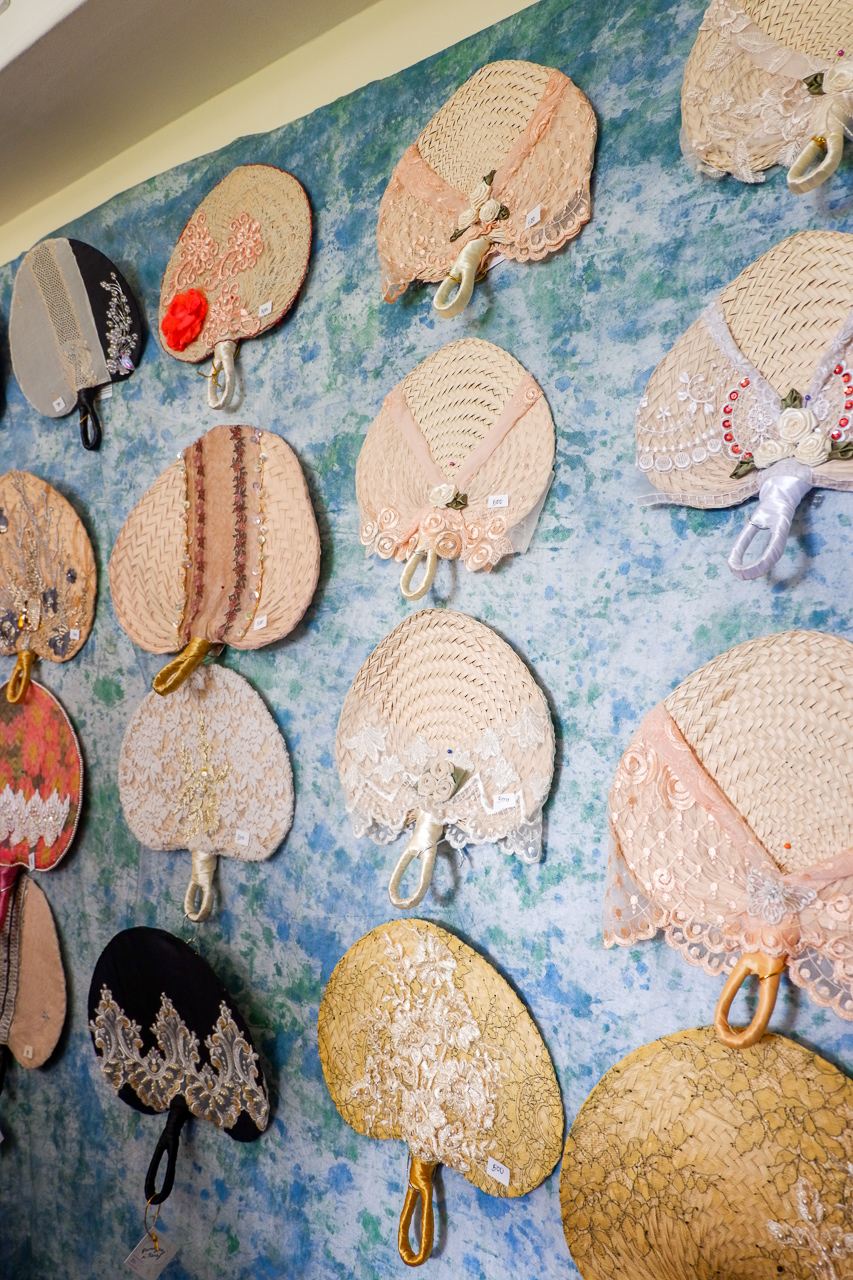 The abaniko is the quintessential Filipino "accessory"—if we could call it that—but to set it apart from all other palm-woven fans, the "Pamaypay Ni Nanay" program gives these a new spin. Mothers of out-of-school youth in communities in Paranaque are given a means of livelihood through this program, where they decorate abanikos with a variety of materials, from lace, to tribal-print textiles, to even paint.
Matthew and Melka by Ken Samudio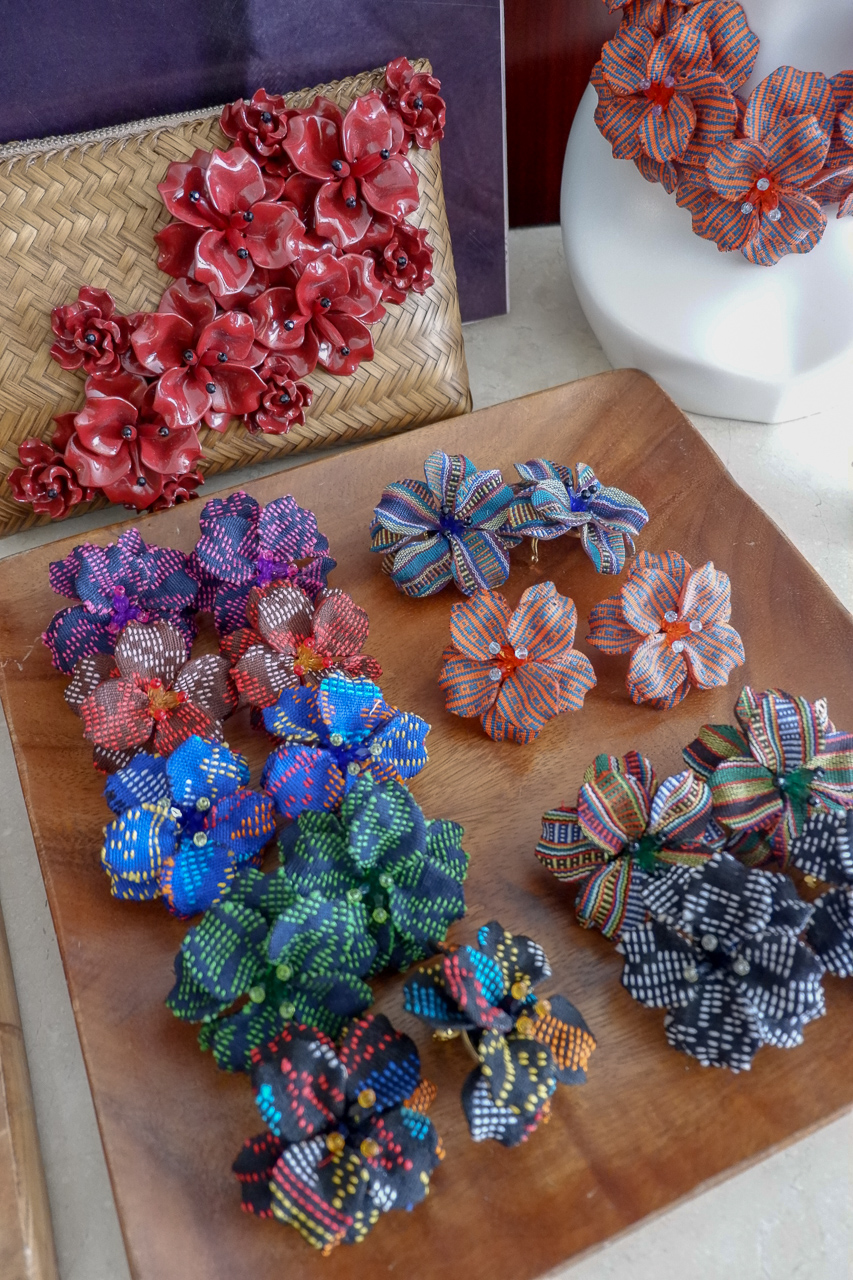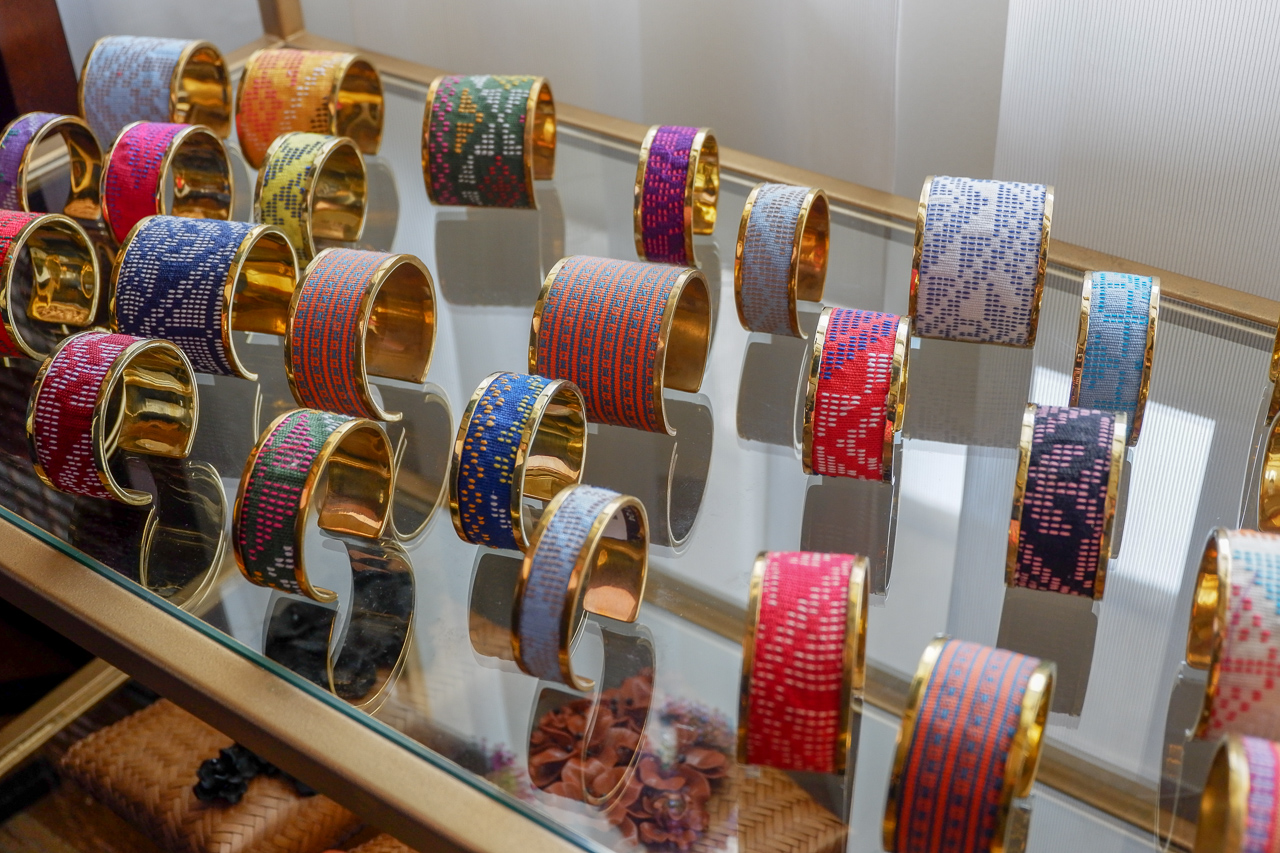 If you've loved Ken Samudio's signature large flower earrings, he's come out with designs that use the trademark form and incorporated with local weaves, which are steadily gaining popularity today. Predominantly he uses Yakan weaves. If earrings aren't your thing but you still want to wear your weaves, brass cuffs fixed with Yakan are also available.
Oscar Mejia Artisan Fragrances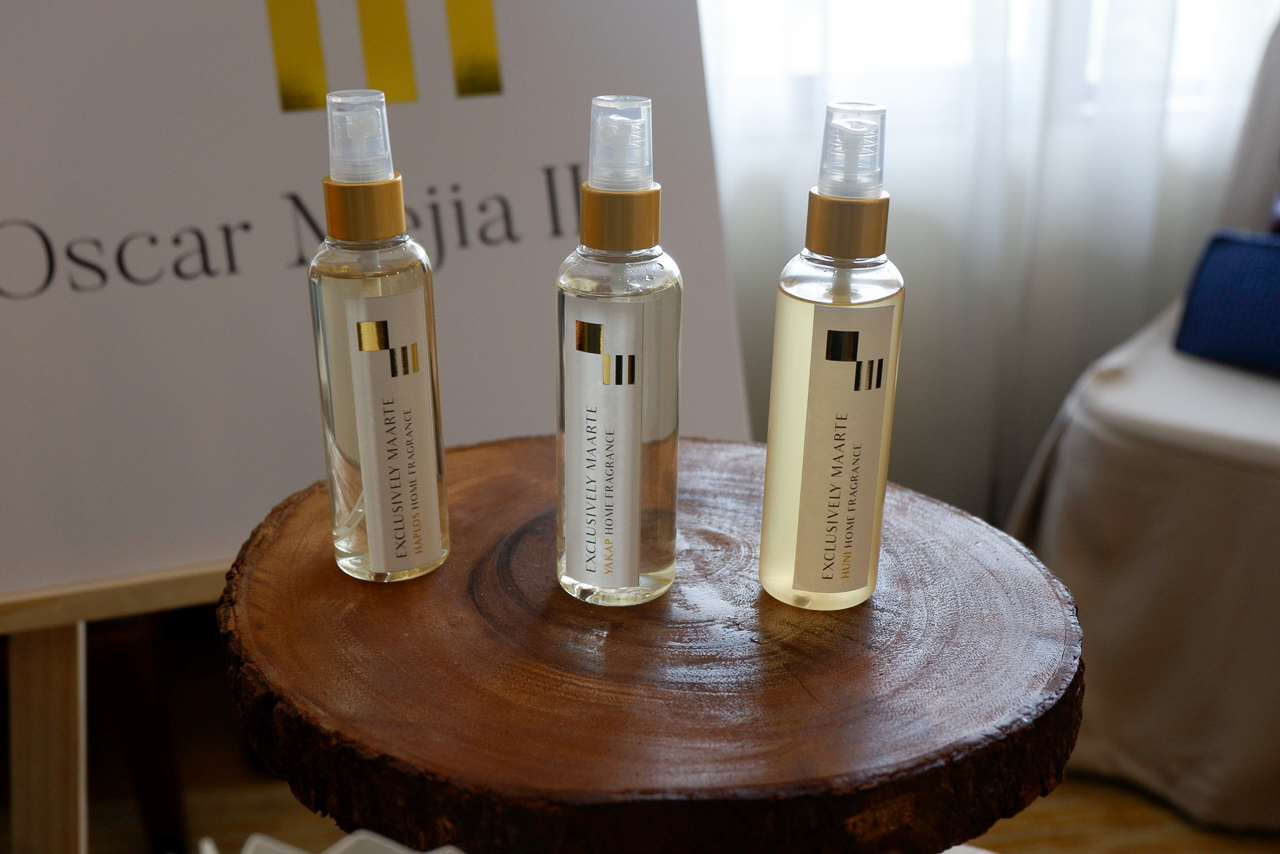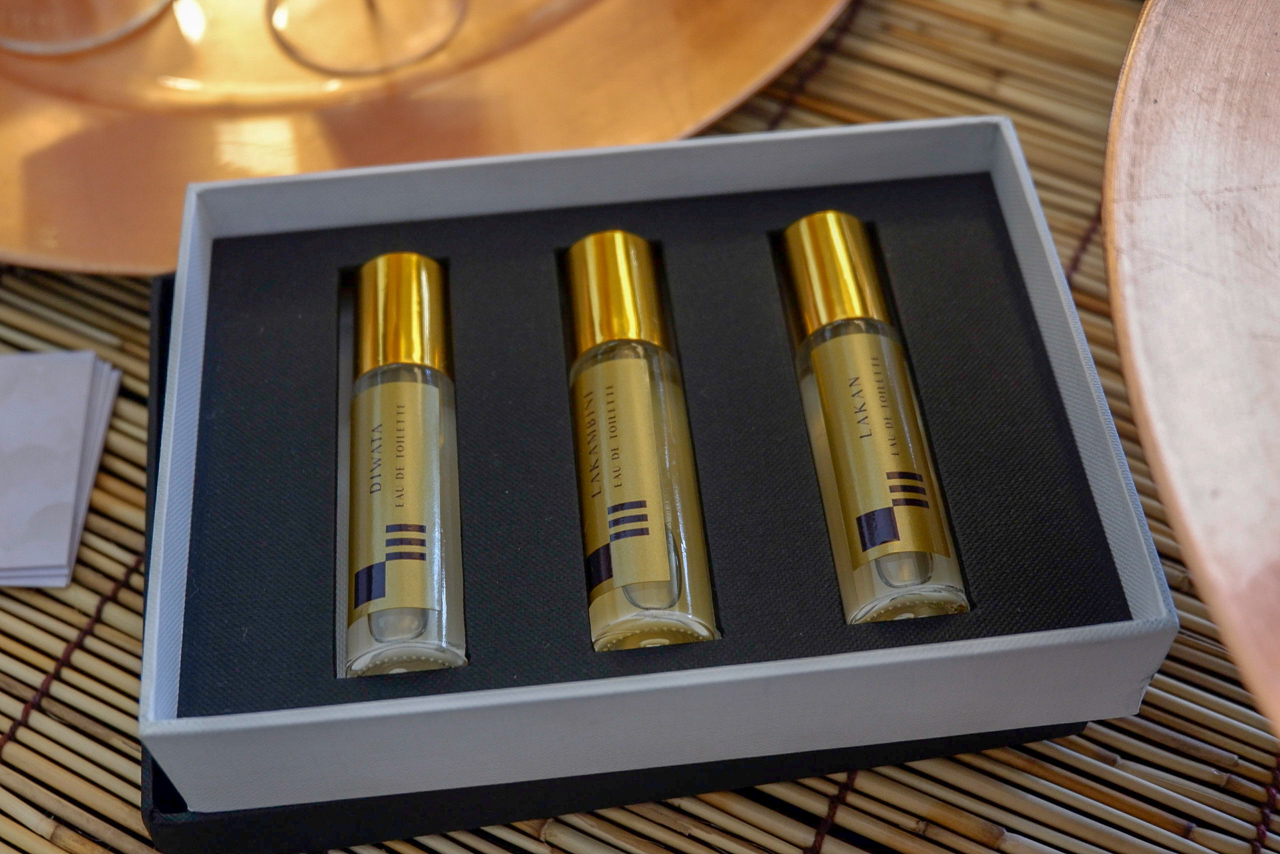 Perfumer Oscar Mejia returns to MaArte with a new collection of scents that take its cues from Philippine mythology and folklore, named also after the beings they represent such as Lakan and Bulan. He also brings a line of home fragrances exclusively available in MaArte, with names and scents apt for different home needs. The Yakap, for example, is a soft, cool scent that makes it good for sleep, while the Huni is a light but citrusy scent perfect for waking up in the mornings.
MaArte at the Peninsula Manila runs until Sunday, Aug. 18.
Get more stories like this by subscribing to our weekly newsletter here.
Read more:
The 11th MaArte Fair is designed after the open-door parties of Malate's Syquia apartments
So you think you know your local weaves?
5 waste-free places to shop for your home essentials
TAGS: artisan artisan fair maarte 2019 maarte at the pen MaArte Fair Peninsula Manila