Washable paper towels, Korean food favorites, and other finds at the first No Brand Korean store in Manila
Taro chips, cookies by buckets, washable kitchen towels, and more. Plus, details on their next opening of a store with a café
Nov 22, 2019
ICYMI: One of Korea's biggest retail stores No Brand (they have over 250 stores in Korea), popular for their literal no branding approach to products, opened its first store in the Philippines at Robinsons Galleria.
The first store bears striking resemblance to its mother branches overseas with bright yellow accents and shelves filled with straight-from-the-box, factory outlet-style products.
And much like a regular supermarket, No Brand has everything from food items to home necessities—all shipped from Korea and sold at very affordable prices.
Consider, for example, their best-selling chocolate chip and butter cookies buckets which retail for P177.75 and P147.75 respectively.
If you are a fan of this store from your overseas trip, you will notice that they have almost everything that their Korean counterparts stock, from instant meals (noodles, microwaveable rice and dishes, frozen dumplings, and pizzas) to skincare and personal hygiene products.
They are also already eyeing 10 store openings in the coming months with the earliest coming to Robinsons Galleria South in San Pedro, Laguna as early as December this year. And this one is poised to be bigger than the first branch and will have an in-store café.
While we're waiting for that one to open, here are some of the unique food staples and household materials together with value-for-money must-finds that you can buy at their first store:
Chocolate bars
Available in milk chocolate and dark chocolate variants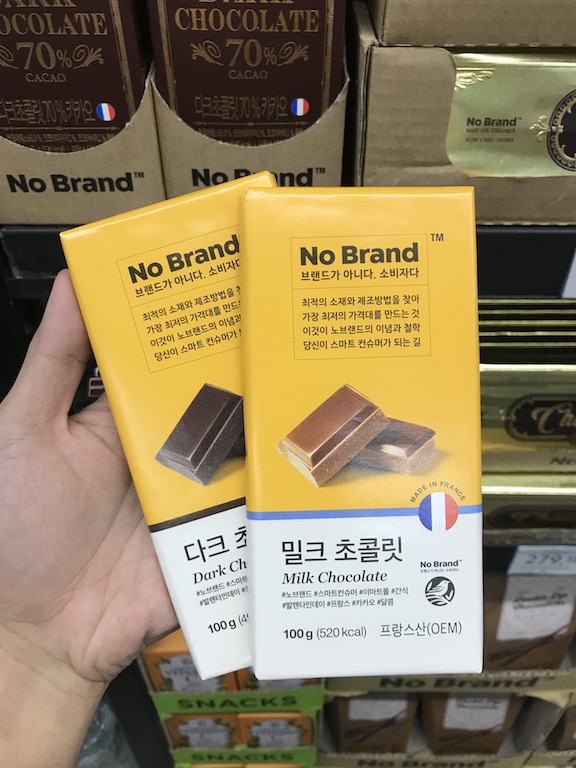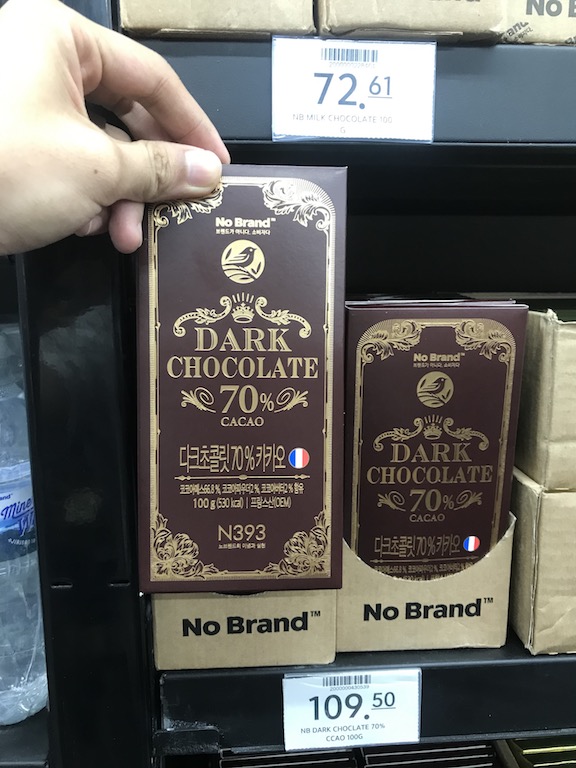 These are fan favorites in Korea because they are made in France and sold for only P70 here.
Potato chips
Available in purple taro, garlic-mayo, and nori flavors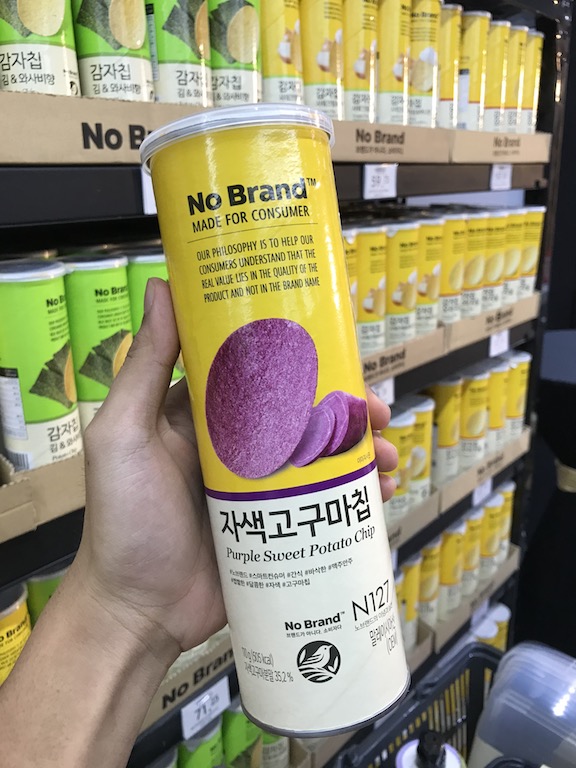 Another best-seller that retails for a cheap price of P60-P70.
Microwaveable meals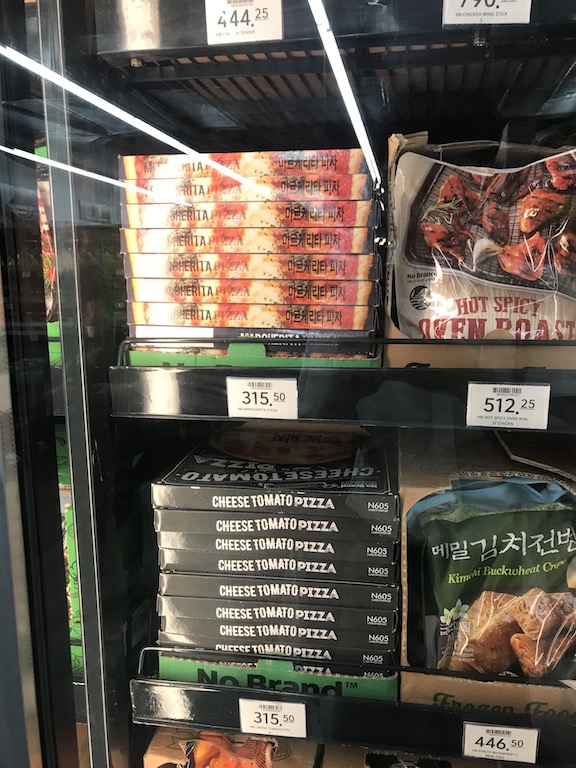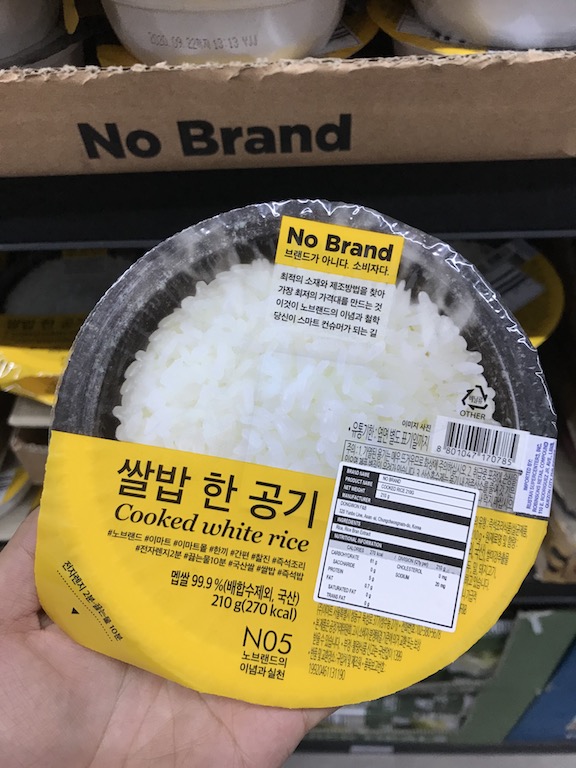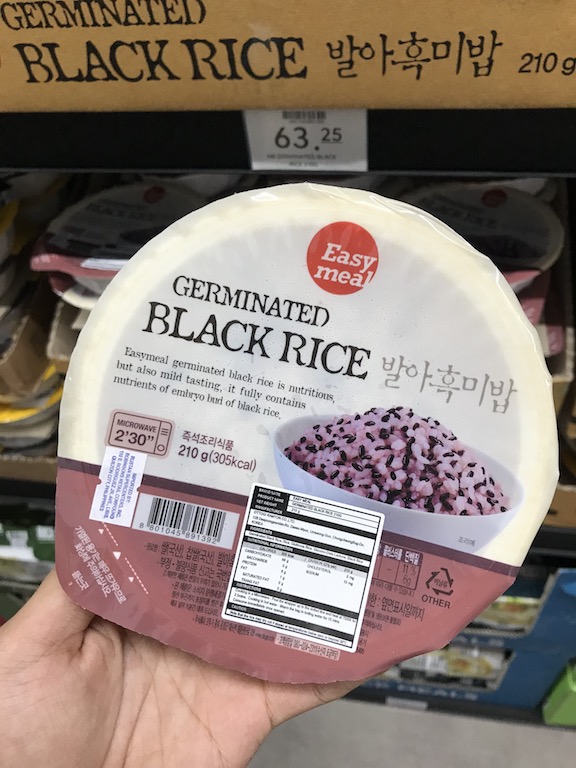 Apart from no-nonsense branding, No Brand is also popular for its convenience products like microwaveable food like cooked rice (white, brown, and black) and stir-fried rice (octopus- and shrimp-flavored) and pre-marinated choice cuts as well as ready-to-cook breaded pork and chicken cutlets.
Cheesecake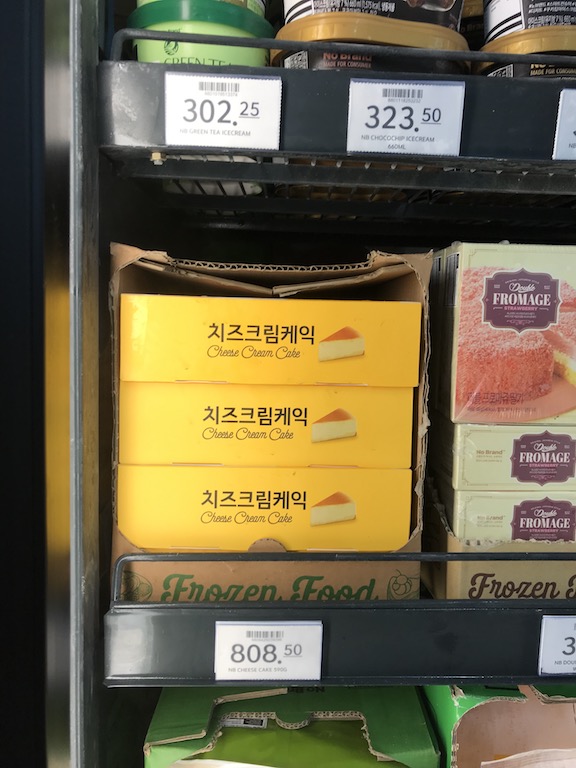 Unknown to most consumers, No Brand despite being a proudly Korean brand under its mother company E-mart, also imports its products from different countries and regions to get the best quality for the best price.
Their whole cheesecake, for example, is made following a Japanese recipe.
Reusable kitchen towels and wipes
These are washable and reusable paper sheets that come in big rolls available for P400.
Skincare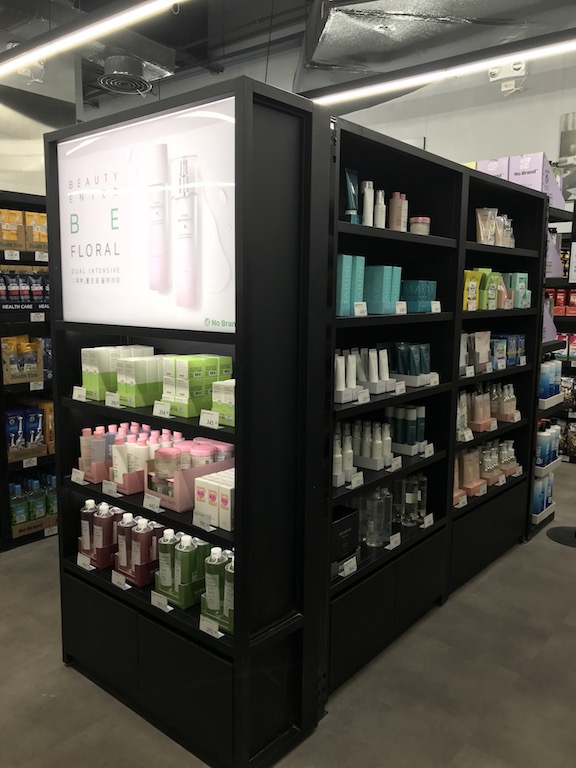 Koreans are known for their meticulous skincare formula and routine (remember the nine(+++)-step Korean skincare trend?). So it's natural that No Brand carries its own line of beauty products from green tea toners and serums to calamine wipes and lotion.
School and office supplies
Other non-food products include stationery like notebooks and pads that range from P50-P200.
This underwear laundry bar and other personal hygiene products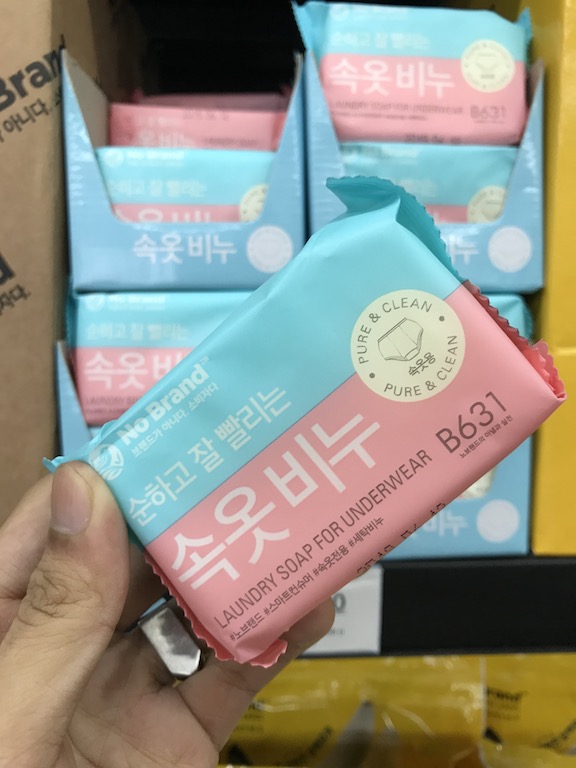 Like a true supermarket, No Brand also has sanitary products, laundry detergents, and cleaning agents. But most surprising is this bar specifically made for washing your intimates. A 150 g bar costs P56.50.
And of course, what is a Korean grocery without the essentials: noodles, kimchi, and specialty ice cream.
Surprisingly, though, No Brand also sells local Filipino products like dried and pickled mangoes and polvoron, part of their mission to bring everything closer to Korean customers who may be looking for pasalubongs for their loved ones back home.
No Brand Korean store is located at 2F, Robinsons Galleria, Quezon City.
Get more stories like this by subscribing to our weekly newsletter here.
Read more:
The one Korean condiment you should have in your pantry
For this Korean skincare brand, papa knows best
An anxious wreck's guide to Jeju Island
TAGS: korea korean food korean goods no brand robinsons galleria