"Just stay away from those who are sick" is easier said than done, especially amid the continuously growing spread of COVID-19 in the country.
There are people who do not show symptoms of the virus despite being infected, as we have all learned from the first-ever confirmed case in the country. How then, would you know who to not get in contact with? And given this, do regular citizens like us actually have a choice?
As a country heavily reliant on public transportation, we are often in close contact with other people whose travel histories or recent interactions we most likely do not know.  Given the siksikan nature of our modes of commuting, from LRT to jeepneys, it is also close to impossible to maintain a safe "social distance" because, really, what is personal space during rush hours, right?
Given this, it's no wonder why commuters who have no other ways of going around the metro may get concerns over being contained in such confined and crowded spaces. Since not cramming ourselves inside the MRT wagon isn't an option especially when you're already running late, the best that we can do is take precautions especially in terms of hygiene.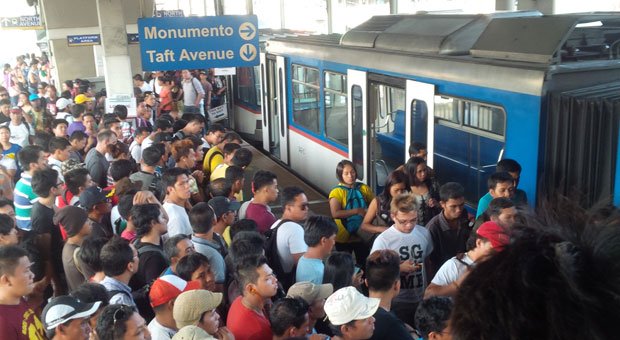 Since wearing face masks has been debunked by the World Health Organization (WHO), looking at the other ways that we, as commuters, can take to make sure we don't end up carrying the virus is something that we need to do and include in our daily checklist.
Wash your hands using soap and water—or use alcohol
Washing your hands with warm water and soap is always the best way to be clean in the midst of the COVID-19 outbreak. However, if this option is not available at the moment, you can opt to use alcohol or an alcohol-based sanitizer with not lower than 60 percent alcohol according to the Center for Disease Control and Prevention (CDC).
[READ: A fancy rinse-free hand wash that doesn't smell like your ordinary sanitizer]
As a commuter, this precaution shouldn't be taken only after having touched something that other people might have gotten in contact with (such as handrails) but also when you yourself had coughed, sneezed or blown your nose. Common courtesy that must be observed even without an outbreak, we know, but it doesn't hurt to give a reminder once in a while.
Avoid touching your face—especially your eyes, nose and mouth
If you are stuck in the LRT or bus at the moment and don't have the space to whip out your alcohol, do the next best thing possible to make sure that you don't absorb the virus: avoid touching these vital points of your face. These three, as described by the director of infection prevention and control at Mount Sinai Downtown, Dr. Waleed Javaid, are "portals for viruses to get into our systems," which is why you'd want to steer clear of touching it with dirty hands at all costs.
As an additional precaution, resist the instinct to cover your coughs and sneezes with your hands and use your elbows instead.
Consider traveling by foot
If your point of destination is walkable, why not take this opportunity to forego the risk of standing shoulder-to-shoulder with strangers in a cramped space? What's more, walking can even give you a health boost as a cardiovascular exercise.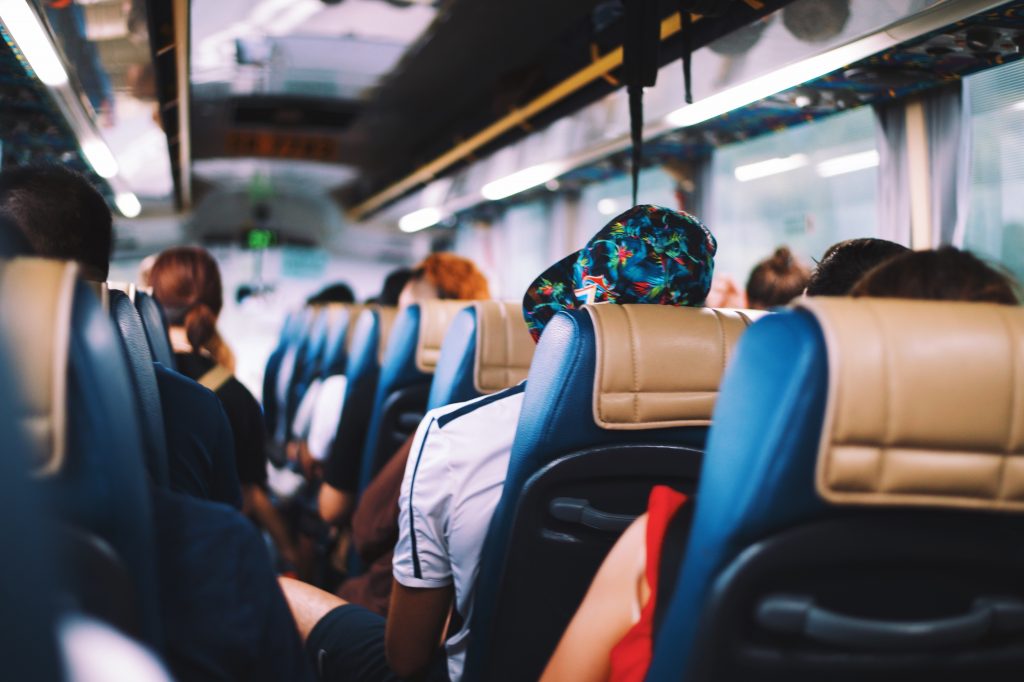 Do not use public transportation when you already feel sick
Being sick means you have a weakened immune system, which would make you even more susceptible to the virus if you haven't caught it yet. 
If there is a slight possibility that you did end up catching the virus which serves as the reason why you have a fever at the moment, it is better to isolate yourself instead of carrying the virus around with you and potentially spreading it to the people around you. You might be able to fight the virus, but there are people—like the immuno-compromised, those with pre-existing medical conditions, the elderly, or children—who might not be able to handle the virus as much as you can.
With the CDC defining "close contact" with a risk of exposure as being within approximately six feet or two meters of COVID-19 persons under investigation, commuters should definitely keep themselves on a lookout for their health. However, just because one takes public transportation doesn't automatically put them at a higher risk than the rest of the community.
In fact, another factor that could come into play is the time they spend on trains, buses or jeepneys. Although crowded, most of us don't really stay long at said confined spaces (unless, you know, traffic) which could reduce the risk of being exposed to a virus while commuting.
"The risk is probably as high as any other high-density setting, but the time of exposure is shorter," Columbia University's Mailman School of Public Health epidemiology professor Dr. Stephen Morse told the New York Times.
https://www.facebook.com/dotrmrt3/posts/2631348303760640
Moreover, local public transportation systems are already taking the initiative to ensure commuters' health and safety as well. Take the Light Rail Transit Authority's move to disinfect the safety handrails and benches of LRT-2's coaches recently as an example.
MRT-3 has also taken steps to ensure the cleanliness of its facilities by disinfecting its wagons for every turnback at the North Avenue station and making sure that hand straps, handrails and the seats are thoroughly cleaned.
Still, it doesn't hurt to take extra precautions during one's daily commute because as the age-old saying goes, prevention is better than cure, after all.
Header photo courtesy of Grig C. Montegrande/ Inquirer
Get more stories like this by subscribing to our weekly newsletter here.
Read more:
Your phone can carry coronavirus for 9 days. Here's how to disinfect it
How to virus-proof every room in your house
Dear Mr. President, you of all people should know why social distancing is important amid COVID-19 outbreak
Writer: YANN MAGCAMIT