The toll of COVID-19 on businesses is harsh. Many experts are arguing that there will be more bankrupt people and businesses than fatalities by the time the pandemic eases. The community quarantine imposed by the government on Metro Manila isn't helping either.
Most shopping malls are closing their doors amid the outbreak and in response to the local curfew ordinances that restrict human traffic come 8 p.m. 
https://www.facebook.com/PowerPlantMall/photos/rpp.24627376975/10156830689666976/?type=3&theater
Power Plant Mall, one of the malls to declare closure as early as last weekend, still has operating tenants, most of which are restaurants and food establishments counting on deliveries to make up for the loss of in-store diners.
"With very low revenue that couldn't even cover operational expenses, business owners are currently pushed to a corner with very little options. But one thing's for sure, as much as possible they don't want to let go of employees," a story on how restaurateurs are affected by the pandemic by F&B Report said.
[READ: The grave repercussions of COVID-19 to Filipino chefs and restaurateurs]
https://www.instagram.com/p/B9thTsyHaQX/
Lampara in Poblacion, a modern Filipino concept, has temporarily stopped its dining service but is still functional for deliveries and in-store pick-up.
"Yes, we put ourselves at risk with the decision to keep on operating but the fear of having no income for [our service staff] is even greater," says Lampara co-owner and chef RJ Ramos. "It's not even to make a profit now but just to keep things afloat for the team and their families." 
Starting Monday, Mar. 16 they will launch Lampara Lite, a delivery service that was supposed to be a dietary meal plan provider but in the meantime will be delivering straightforward weekly meal plans.
https://www.instagram.com/p/B9x7zdiHBKZ/
Food photographer and creative Gabby Cantero's Studio Cantero in a bid to help spread awareness to the public about restaurants open for delivery, is making an online directory. "Pa-deliver, Please" lists down restaurants in Metro Manila areas and nearby cities like Antipolo.
And if you are wary about ordering food at all out of fear of contamination, the Centers for Disease Control and Prevention said there is no evidence yet to prove that COVID-19 can be transmitted through food. Transmissions are still largely through human interaction.
Contactless delivery
GrabFood and LalaFood, two food delivery service intermediaries, last week announced that they will be implementing contactless delivery. How do you do that exactly?
Here's how you could support local restaurants while still ensuring your own and the delivery-partners' safety.
Check out which restaurants are still open for delivery within your area
One quick way to check is to visit their social media pages. Most are open for delivery as well as in-store pickup. Note that proximity is vital as delivery services observe a radius.
Order via food delivery service apps or directly to the restaurants by calling in
To order, call your restaurant of choice directly or order through apps like GrabFood, FoodPanda and LalaFood.
Pay through cashless means like credit or debit card or digital payment systems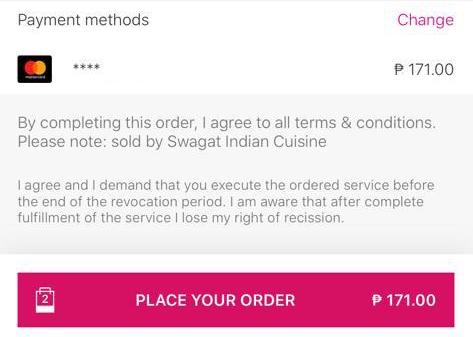 To avoid having to exchange money and make tactile contact, the use of cashless payments like credit and debit cards and online payments are encouraged.
If a cashless option is not available, place cash payment in an envelope and leave it where the food order is
Communicate drop off location to delivery partner (lobby, gate, guardhouse)
Since social distancing is highly recommended, some residences like buildings and condominiums are restricting entry of couriers and delivery-partners. For home delivery, you can tell the delivery person to drop the order outside.
A distance of at least 6 ft or 2 m should be observed between the delivery-partner and you.
[READ:
Joking about food delivery hotlines as "emergency hotlines" during a storm isn't funny
]
Be patient
Remember, these people are doing you a favor by braving the streets for your convenience. There may be minor delays to delivery, but what's waiting a little longer compared to their hard work and drive to still deliver and earn money amid a pandemic? We also suggest you order out only when you absolutely have to—you don't want to put yourself and delivery people at risk.
Tip them generously
As a thank you for their service, it is basic order etiquette to tip. This can be in the form of cash (electronic or physical) or gifts like alcohol or hand sanitizer that can help them better arm themselves against COVID-19.
Give the delivery partner and establishment a 5-star rating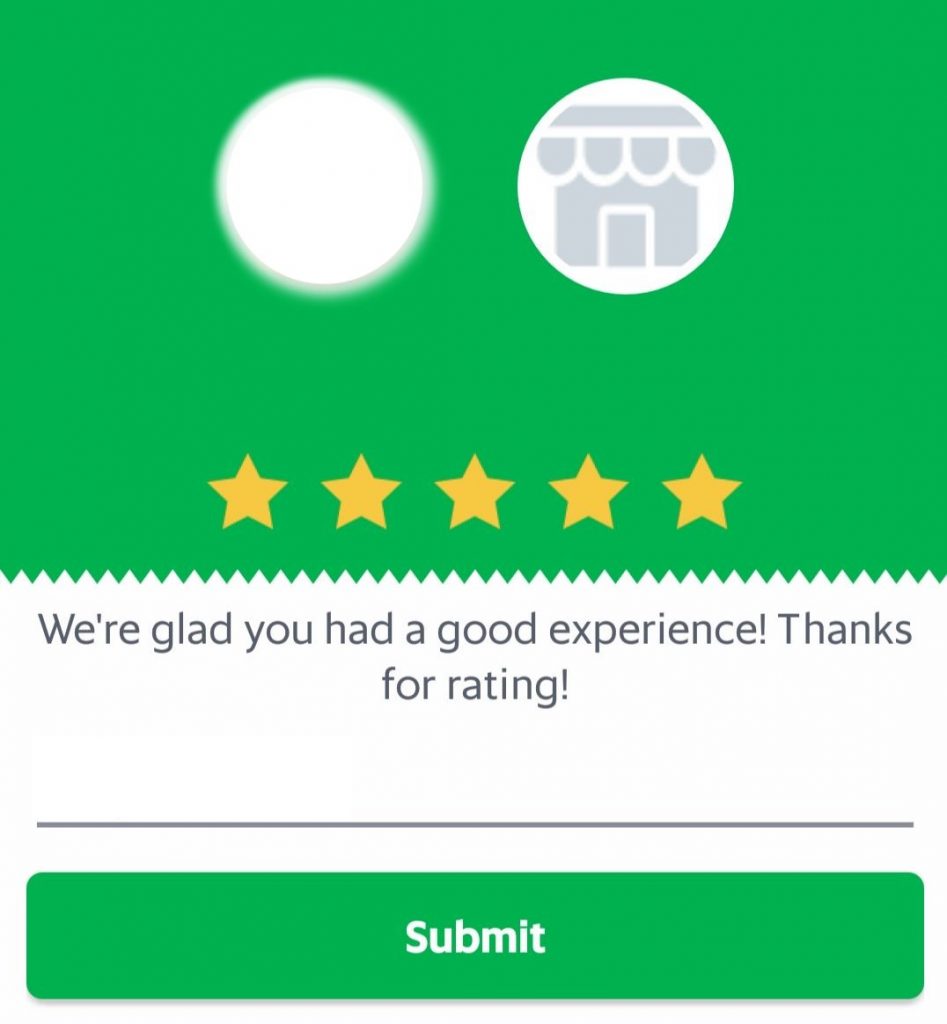 A rating can help bolster sales for establishments and subsequently more bookings for delivery-partners.
Optional: Rally in support from friends and family by sharing which restaurants deliver or sharing your experience on social media.
Header photo by Kai Pilger on Unsplash
Get more stories like this by subscribing to our weekly newsletter here.
Read more:
Online groceries for your essentials during the lockdown
Running out of pet supplies during the lockdown? This online pet shop is doing deliveries
How to smartly stock up your pantry and household in a lockdown
Writer: CHRISTIAN SAN JOSE