Based on the recommendations outlined in the Inter-Agency Task Force Resolution No. 35 recently approved by President Rodrigo Duterte, there will be a new classification for high-urbanized cities called modified enhanced community quarantine (MECQ), said Presidential spokesperson Harry Roque in a virtual presser today, May 12.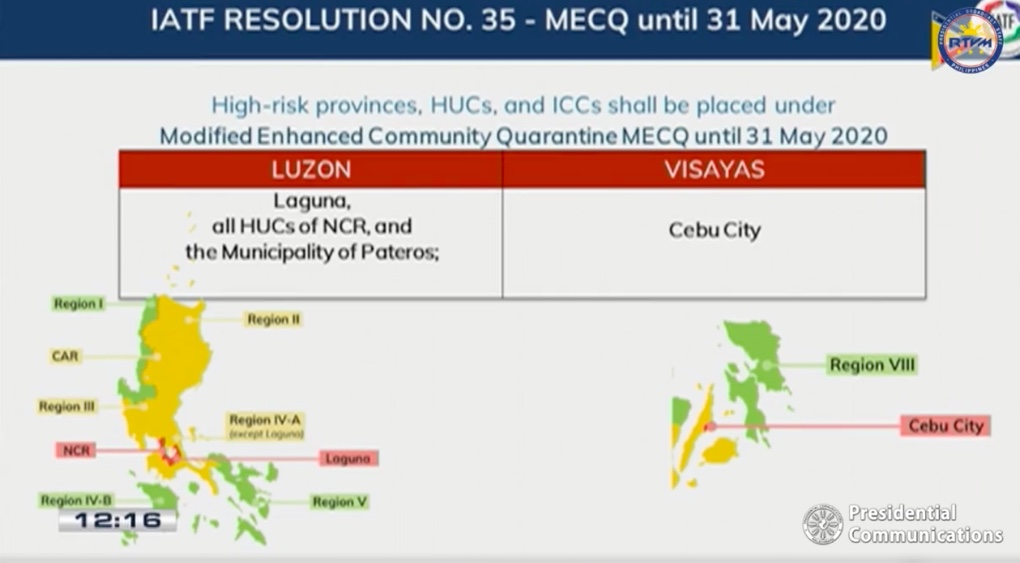 These areas include the National Capital Region, the Province of Laguna and Cebu City.
Under MECQ, there will still be limited movement within zones for obtaining essential services and work. Up to 50 percent of industries will also be opened for operation in said areas along with limited transportation to service those who will go back to work and to deliver essential services. Classes will continue to be suspended under MECQ.
The new area classification and intervention chart recommended by the IATF Resolution also includes zoning restrictions based on the number of cases in each area: critical zones are those with more than 20 COVID-19 cases per every hundred thousand people; containment zone refers to locales surrounding critical zones and which cases range from one to 19 per every hundred thousand people.
Areas no longer under community quarantine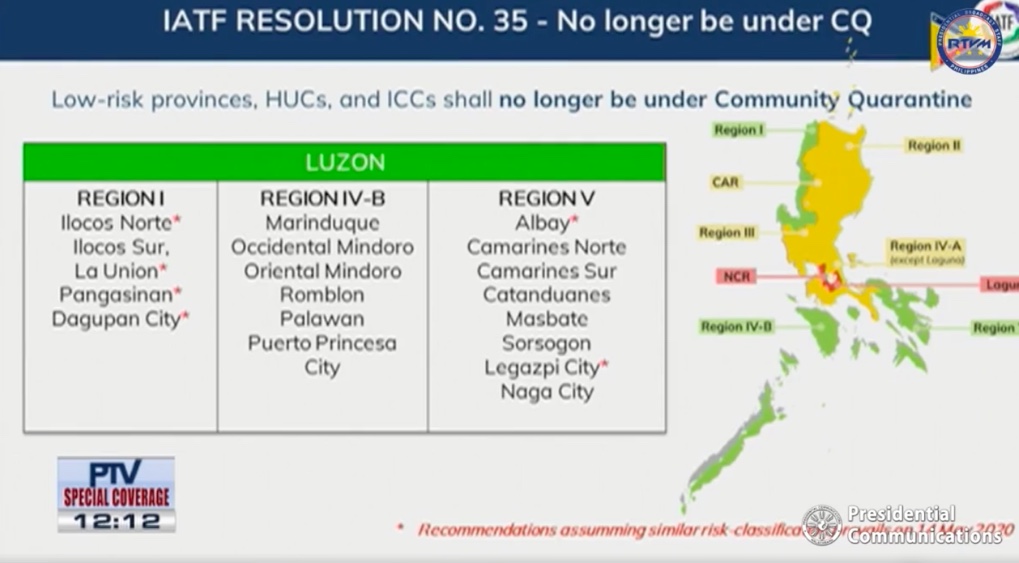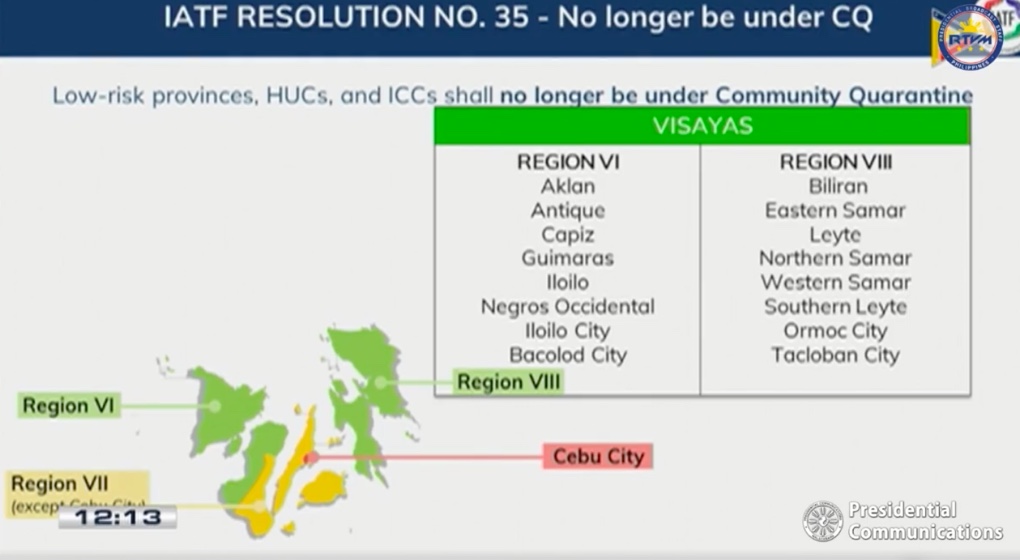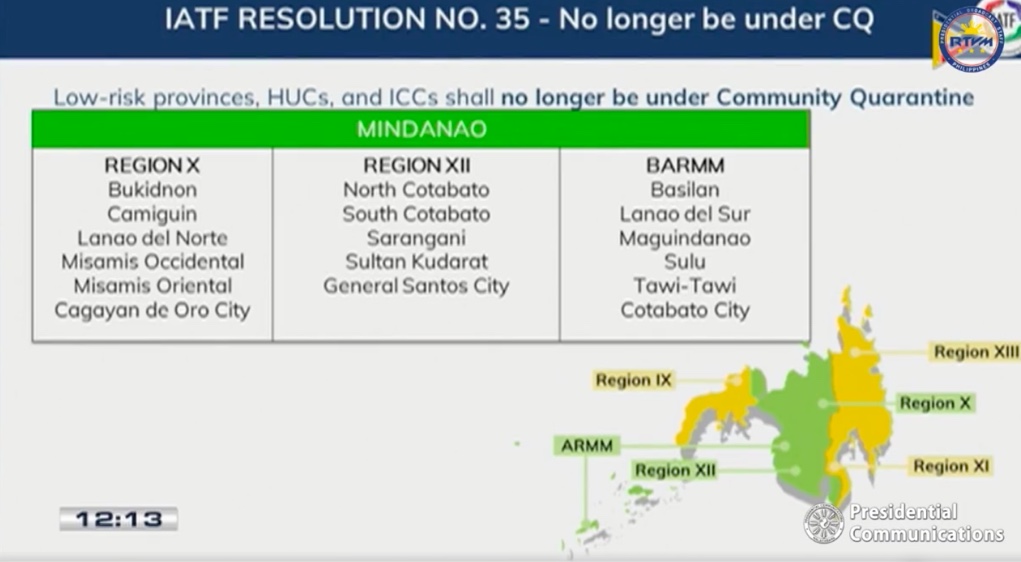 Areas under general community quarantine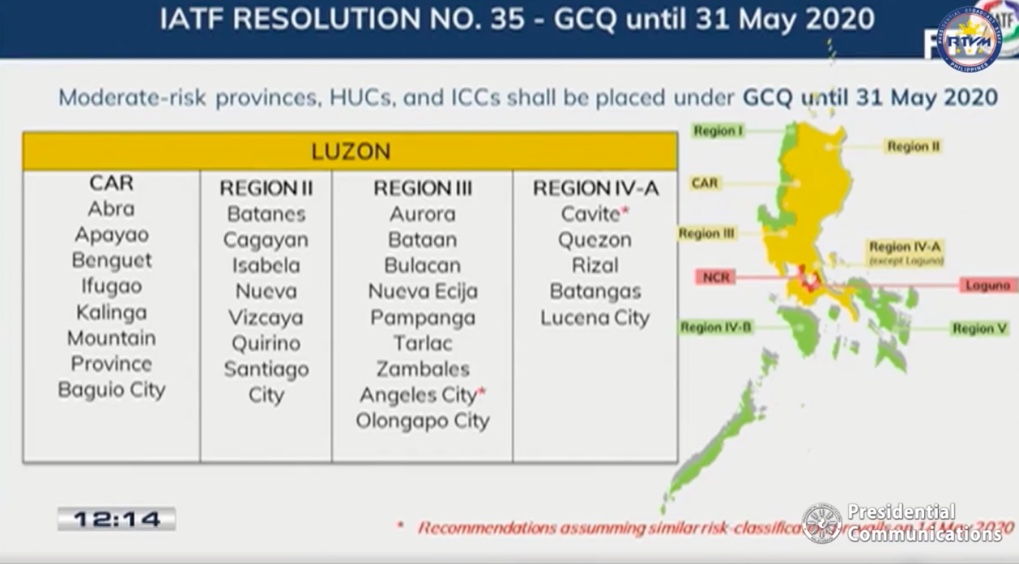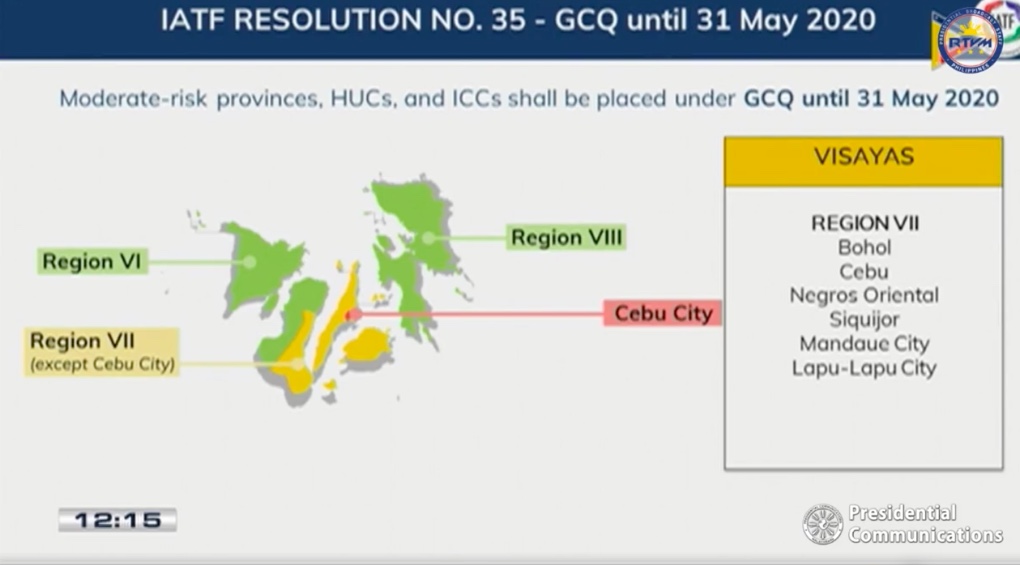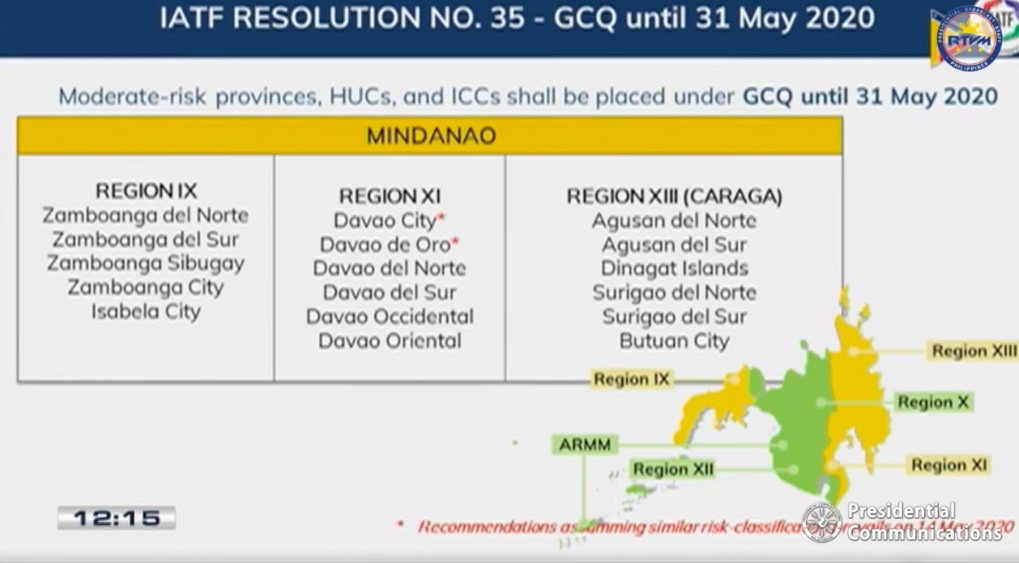 Roque said that the decision considered findings based on science as well as the recommendation of Manila mayors, who insisted that all cities in Metro Manila should be placed under one classification, ECQ, for 15 more days. It was also these municipal leaders who suggested that barangays have the option to implement lockdown measures in their areas of jurisdiction.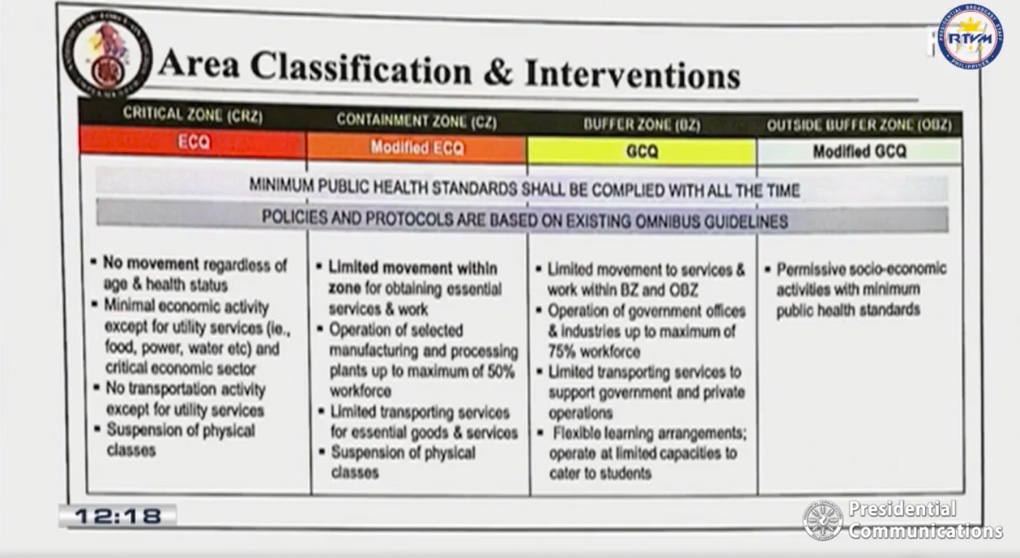 The government also assured the public that the easing of restrictions is in line with the World Health Organization's recommendation of lifting the quarantine gradually.
As of writing, there are over 11,000 COVID-19 cases in the country with almost 2,000 recoveries and 726 deaths.
Photos courtesy of Presidential Communications
Header photo courtesy of Niño Jesus Orbeta/Inquirer
Get more stories like this by subscribing to our weekly newsletter here.
Read more:
Duterte warns public on NPA amid pandemic, no updates on quarantine guidelines
Six weeks of remote learning, part of DepEd summer classes guidelines amid COVID-19
General community quarantine, explained
Writer: CHRISTIAN SAN JOSE