GCQ drivers, be sure to wear masks, have permit and observe distancing, otherwise pay P3,000 fine
LTO says drivers violating transport guidelines could be fined up to P3,000 for offense equivalent to reckless driving, driving without license
Jun 2, 2020
On the first day of NCR's shift to general community quarantine (GCQ), traffic met commuters and workers going back to work in major cities and highways. Amid the rush of public and private utility vehicles on the road, the Land Transportation Office reminds drivers to observe safety protocols during pandemic, including sanitation, physical distancing and procurement of proper travel permits—otherwise, be ready to be fined up to P3,000.
[READ: LOOK: Commuters with no transpo options struggle on first day back to work as NCR shifts to GCQ]
During a Laging Handa press briefing yesterday, LTO operations division officer-in-charge MJ Paras-Leynes said among the offenses punishable include not wearing masks or gloves and disregarding other sanitary protocols, which could amount to reckless driving. This, according to LTO's Joint Administrative Order 2014-01, warrants a fine of P2,000 along with mandatory attendance to seminar.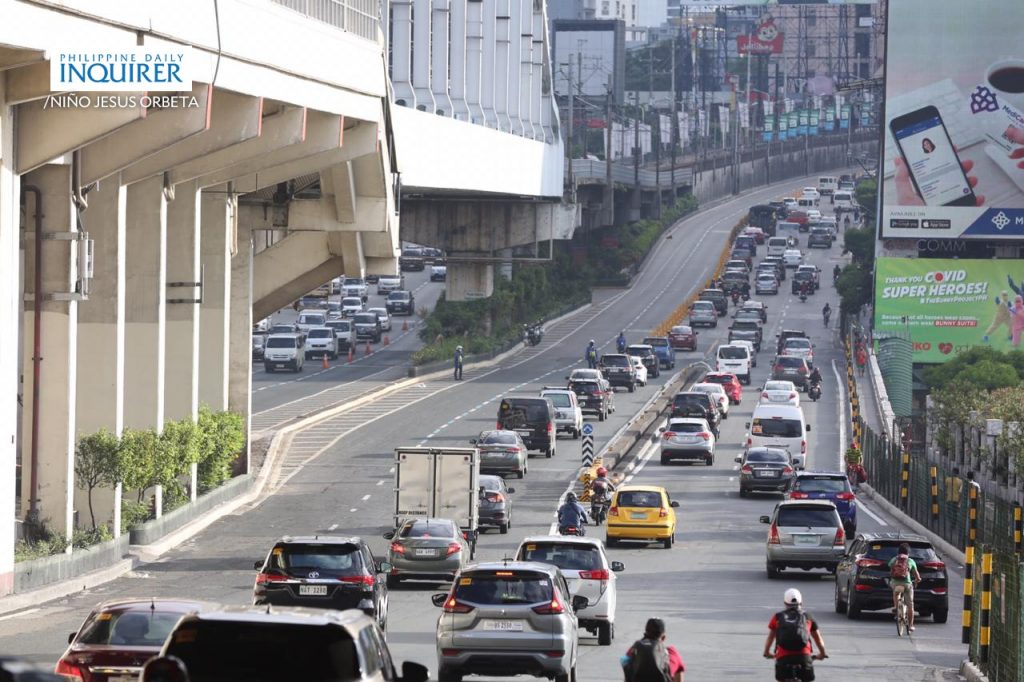 LTO also warns public and private utility drivers against overloading. As per government order, there must be a strict implementation of physical distancing inside vehicles, thus per car, a driver can only be accompanied by two to three persons, depending on the capacity of the unit. Failure to comply to this will also result in a fine.
Permits will also have to be secured by drivers to prove that they are authorized to be outside their homes. This also applies to public utility vehicles without permit to operate. This offense is equivalent to driving without a license and is punishable by a P3,000 fine. The LTO clarified, however, that public transport drivers who violate this face a separate fine, which they have yet to finalize.
As of June 1, only point-to-point buses, private vehicles, service shuttles, select transport network vehicle services and bicycles are allowed to ply the major thoroughfares of Metro Manila to supplement the Metro Rail Transit, Manila Light Rail Transit and Philippine National Railways' reduced operating capacity.
Header photo courtesy of Niño Jesus Orbeta/Inquirer
Get more stories like this by subscribing to our weekly newsletter here.
Read more:
The reason why there are no jeeps on the road is not just safety protocols—which they've instituted BTW
Taking the LRT and MRT? Here are its operating hours during GCQ
LOOK: Commuters with no transpo options struggle on first day back to work as NCR shifts to GCQ
TAGS: covid-19 driver driving Edsa gcq license lto permit to operate ticket