We know how you could get restaurant discounts—no paid membership required
25 percent off Barcino, Single Origin and other restaurants we love? Sign us up!
Jul 15, 2020
We love a good bargain, discount or promo—whatever you call it. But you know what we don't love that much? Paying for a monthly discount subscription (you know those kinds), especially now that we are tightening our budgets with the pandemic still in full effect.
We'd be lucky (and happy) right now to get even free shipping for no minimum purchase because just in case you haven't heard: everything is online now—from groceries to paying utilities and having food delivered while we deliberate whether dining in is worth risking lives.
[READ: 12 online groceries that deliver fresh fruits and vegetables]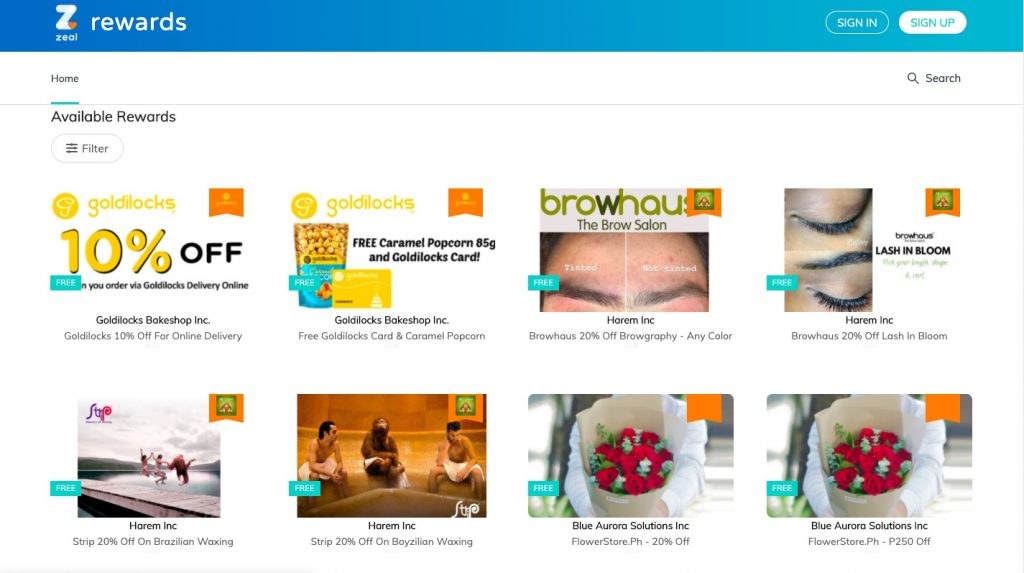 Enter ZRewards by Zeal, a new website that offers freebies, discounts and deals on some of the biggest brands in retail, restaurants and services. The best deal on top of these? There's no membership to pay for to avail these coupons.
So how does it work?
Starting today, July 15, anyone—and we mean anyone—can go to their website zeal.ph/rewards and score discounts for participating brands' online or physical store. You just need to sign up (no payments or credit card details required) and claim away!
And just when you thought this is only good for consumers like you, Zeal discounts can actually be leveraged by business owners to entice more people to buy from them—bolstering business and sales while also giving their customers a good deal.
[READ: Watch how chef Josh Boutwood cooks The Test Kitchen's dishes—then do it yourself]
Want to know which merchants are offering discounts at Zeal? To start with, we are most excited about its restaurant partners, which include Restaurant Concepts Group, Inc. who's behind Barcino and Single Origin. Bistro Group and Bistronomia are also on board for fans of chef Josh Boutwood's Helm and Savage and Spanish concepts Las Flores, Rambla, Tomatito and BCN by Las Flores.
For casual restaurants available for takeout and delivery, there's Zark's burgers, Shakey's, Denny's Buffalo Wild Wings, as well as dessert places like Coldstone, Tous Les Jours, Jipan and Goldilocks.
[READ: Need freshly-baked bread? These Manila bakeries are open for delivery]
In the practical retail end, you can score discounts for essential needs from Unilever, Minimart, The Naturale Market and appliance brand Breville.
Beauty and wellness perks are also up for grabs from Gold's Gym, Browhaus and The Smile Bar.
Get started on these offers by signing up on zeal.ph/signup.
Get more stories like this by subscribing to our weekly newsletter here.
Read more:
Online barter communities are illegal, said DTI's Lopez who's only heard of it today
Get in, we're going shopping—online. These IG shops can help you tick off your wishlist
Nolisoli quarantine guide: All you need to know on bills, groceries and more
TAGS: discounts promo restaurant discount restaurants zeal zrewards