The enhanced community quarantine (ECQ), which was initially supposed to end yesterday, Apr. 12, has been extended to Apr. 30. With everyone under strict home quarantine and most establishments closed, many of  our household processes have changed. Bills payment has been rescheduled, grocery runs have become a more cautionary process, and deliveries are now the quickest (albeit not recommended due to risk for courier) means for receiving food and other goods. To give you easier access to all the news and information regarding household utilities, we've compiled a list of our articles concerning these topics:
Billings
GSIS, SSS members can pay loans, contributions as late as Jun. 1 without interest, add'l fees
Due to limited bank operators and payment facilities, the deadlines for Government Service Insurance System (GSIS) and Social Security System (SSS) payments have been extended. All active members can pay for their March, April and May loan and contribution payments in June.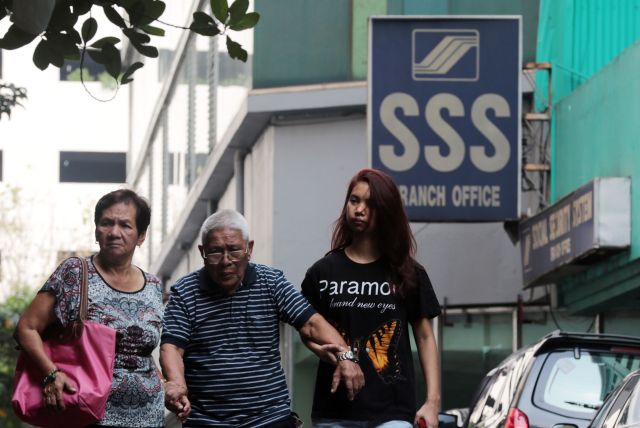 This is how Meralco will compute your electricity bill during the COVID-19 lockdown
The computation for electricity bills will be adjusted by Manila Electric Co. (Meralco). Bills from Mar. 17 to Apr. 14 will be based on the average consumption for the past three months.
Rent price freeze and 30-day grace period among provisions in Bayanihan to Heal as One Act
In accordance with the recently enacted Bayanihan to Heal as One Act, there will be "a minimum of 30-day grace period on residential rents due within the period of the enhanced community quarantine." Besides this, interests, penalties and other fees must be waived by tenants during this period.
A guide to applying for a calamity loan online
Pag-IBIG and the Department of Social Welfare and Development will be providing financial assistance to people in need in the form of calamity loans. The forms can be submitted via email or to personnel from local government units.
Food deliveries
Inasal, Chickenjoy and other ready-to-cook restaurant favorites now available for delivery
Mang Inasal, Chicken Joy, Max's, Pancake House and more restaurants are delivering frozen, ready-to-cook versions of their popular meals, which you can cook at home–best for when you've been missing their dishes since quarantine started.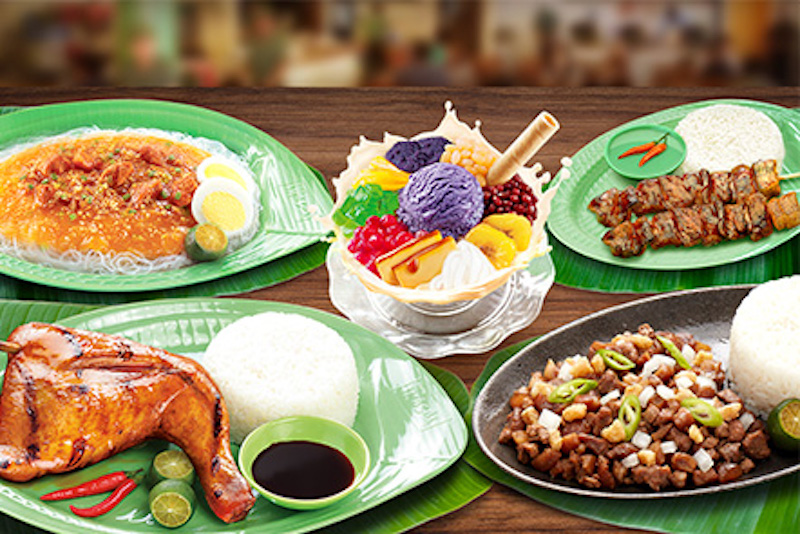 You can now buy fruits and vegetables in bulk from DA's Kadiwa Online
The Department of Agriculture will be delivering farm-to-table produce from farmer groups in the provinces to people in Manila through their website Kadiwa Online with cheaper prices and a fixed delivery price of only P100.
Online groceries for your essentials during the lockdown
To help you stock up on food and beverages, these online groceries are one of the most helpful services available during quarantine. 
12 online groceries that deliver fresh fruits and vegetables
It's best to always have a strong and healthy immune system in order to combat COVID-19 and one way to do so is by consuming fruits and vegetables. These online groceries are specializing in fresh produce (which can be delivered straight to your homes).
Transportation
Motorcycle backrides are prohibited during the enhanced community quarantine
As social distancing has been implemented in the country, the Department of Transportation has announced that riding on the back of motorcycles is banned during the ECQ. 
Cebu Pacific and Philippine Airlines are canceling flights until Apr. 30
Domestic and international flights are suspended until Apr. 30 as well. All bookings that have been made within the month of April must be rebooked or canceled. Operations will return on May 1.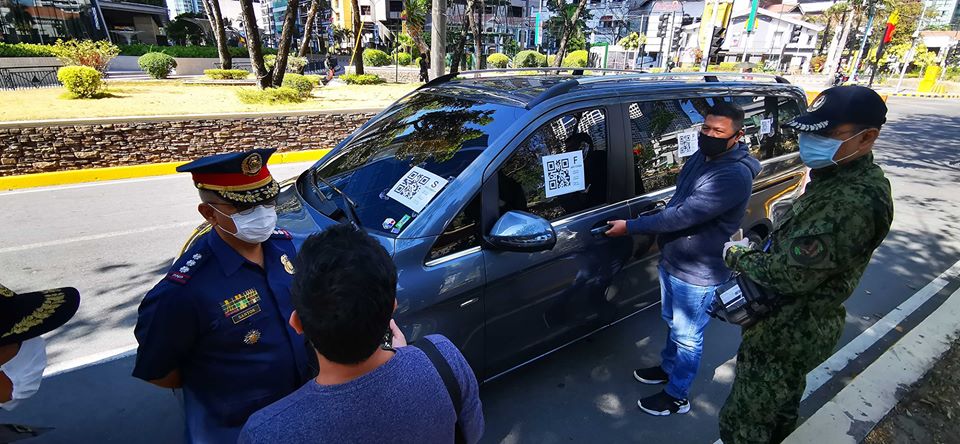 RapidPass is a QR code system that will provide faster checkpoint passage for frontliners
To support frontliners and first responders, the  Department of Science and Technology (DOST) along with  DevCon Philippines has created RapidPass, a virtual identification system that makes use of QR code technology to provide faster and easier passage through checkpoints. Frontliners and first responders can apply through the mobile application, print and stick the QR code that is given to them on their vehicles to be scanned and approved for passage by checkpoint personnel.
Health
7 clinics and organizations that offer mental health support for frontliners
Medical frontliners–the most vital people in combating the virus–are experiencing serious psychological stress. These clinics and organizations are offering their services to help our frontliners during the ECQ.
Here's where you can get a mental health checkup online or on the phone
With the threats of COVID-19, besides practicing social distancing and staying indoors, people must keep their mental health in check as well. These mental health organizations can offer you psychotherapy services over the phone or via video conference.
PLHIV can get HIV treatment from UP Diliman amid the enhanced community quarantine
The University of the Philippines Diliman through its University Health Service is offering Antiretroviral Treatment refills–a treatment that suppresses the human immunodeficiency virus (HIV)–and other related services for free to people living with human immunodeficiency virus via delivery.
Got COVID-19 questions? Here's where you can ask doctors online for free
Many people may have questions regarding this pandemic's novel coronavirus, especially if it seems that they are exhibiting its symptoms. For those who are in need of a consultation,  these medical organizations and practitioners are offering their services for free.
Get more stories like this by subscribing to our weekly newsletter here.
Read more:
Get online consultations for free from this mental health care service
Four new COVID-19 testing kits receive FDA approval
10 websites and applications to help you stay on top of this pandemic
Writer: THEA TORRES
ART JOEY SUMBULAN