Have you ever wondered how hotels get star ratings? Or who gives those in the first place and what it really means? Unlike the Michelin Guide for restaurants, star ratings for hospitality can come from different organizations, like an independent review compendium or even the hotel's own customer review system.
But one body that has been the standard since the 1950s and has set the bar for hotels around the world, even creating the first star rating system, is the Forbes Travel Guide. Formerly known as the Mobil Travel Guide, this US-based independent global authority on luxury hospitality has 900 objective standards that determine its coveted annual star ratings. These include reviewing beds, drinks, service, meals, amenities and housekeeping. Forbes Travel Guide's definition of a five-star hotel is an "outstanding, often iconic property with virtually flawless service and amazing facilities."
Last year, out of the almost 2,000 Department of Tourism-accredited hotels in the country, only 12 made it to Forbes Travel Guide's coveted list. Less than half of those have a five-star rating.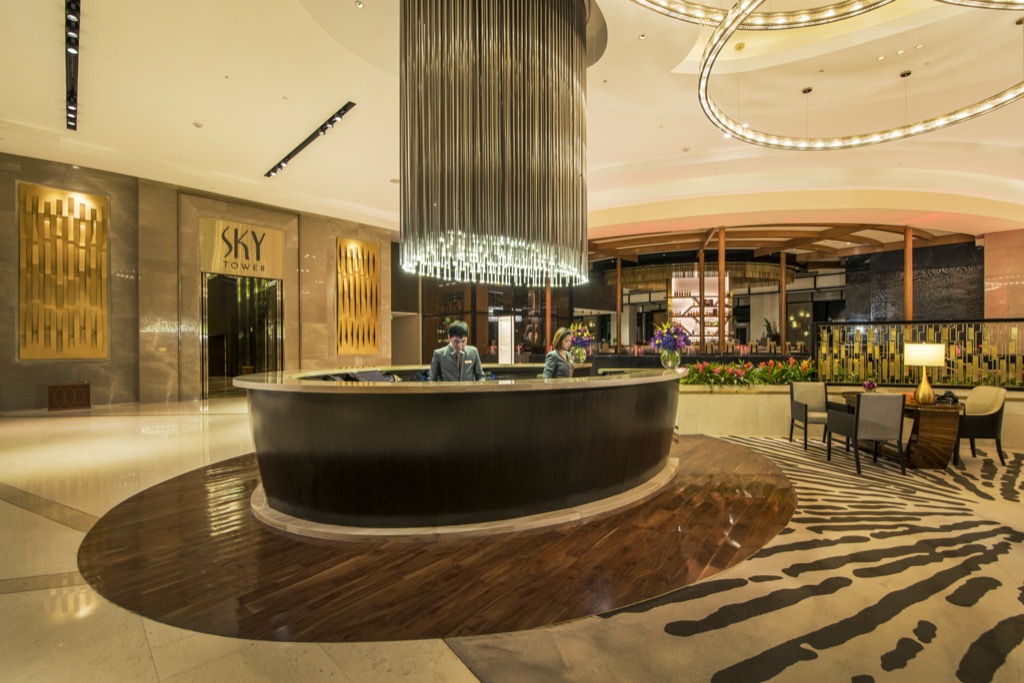 A five-star rating awardee in this year's list is Solaire Resort's 17-storey Sky Tower, which has received the coveted Forbes Travel Guide award for five consecutive years.
What does the Sky Tower have that's worthy of a Forbes Travel Guide five-star rating?
Where to stay
The Sky Tower has 312 fully-furnished rooms and suites. Each suite has a floor area of between 65 to 395 square meters, considered the most generous in the metro. Guest facilities include an outdoor swimming pool with cabañas and jacuzzi where you can witness the majestic Manila Bay sunset, a wellness spa, a salon and a fitness center.
It also has venues for events and all kinds of celebrations, be it an intimate affair, a corporate meeting, or family gathering—all of which can be tailor-fit to your needs. These venues are equipped with the latest audio and visual equipment.
Where to eat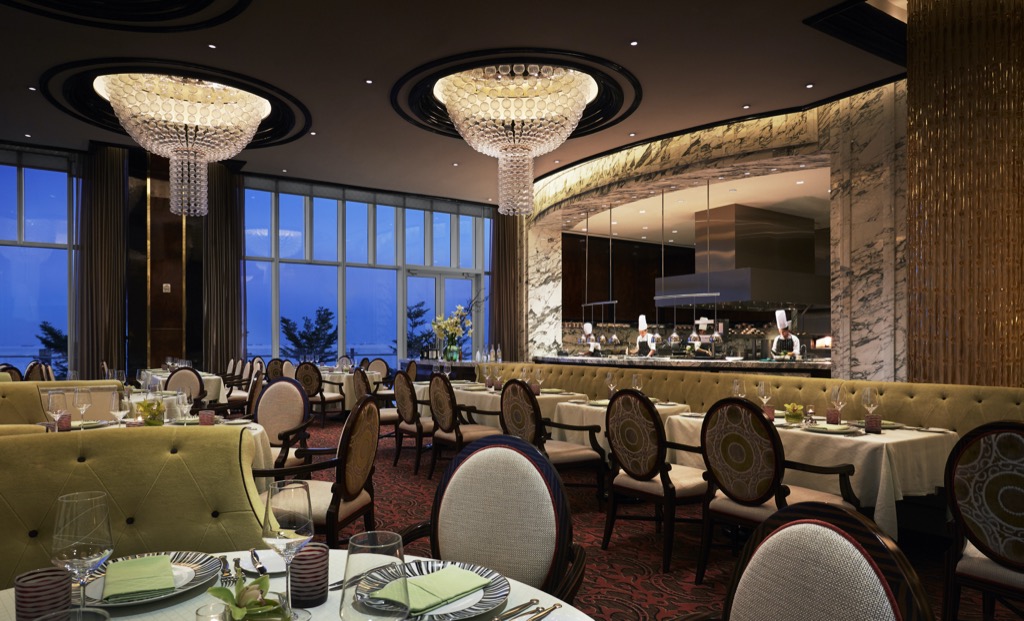 Almost all imaginable gastronomic fare from around the world are available at Solaire's signature restaurants care of its culinary team. There's the Red Lantern specializing in Chinese cuisine and its regional iterations—from Cantonese, Yunnan, Hangzhou, Sichuan and Chengdu to Shanghai Huai Yang. For Japanese fare, go to Yakumi. The restaurant uses ingredients directly flown in from Japan's famous Toyosu market to make iconic dishes using only the freshest premium catch and produce. Home to fine Italian cooking, Finestra has a vast roster of wines and perfectly marbled steaks, and at the Waterside, the rich and captivating dishes of Latin America will entice you with their heat and medley of flavors. For the best of all international cuisines, you can find a selection of dishes to your liking at Solaire's Fresh International Buffet.
Where to look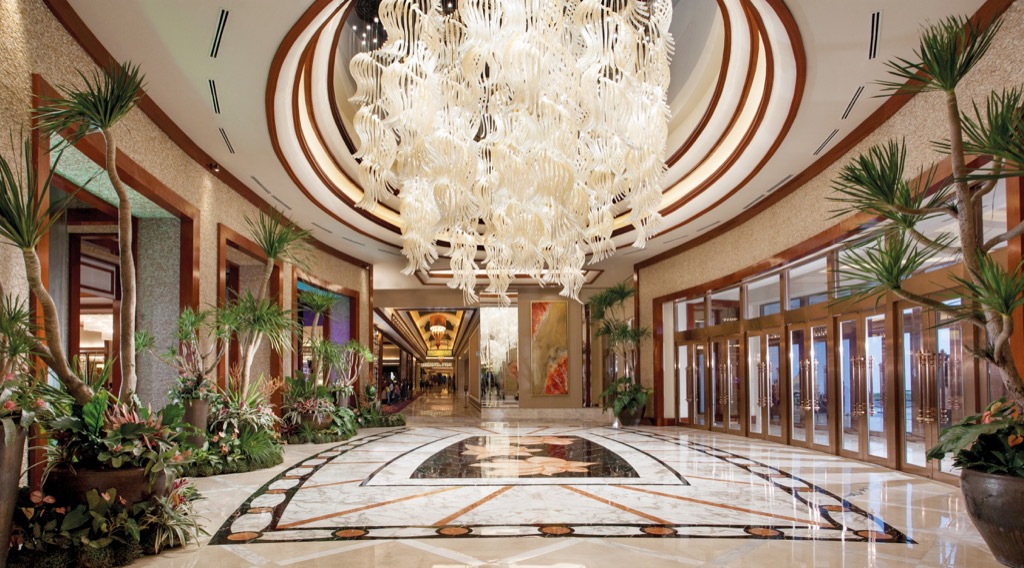 Solaire's interior mixes distinct design elements from the west to the southeast, from its marbled halls to crystal chandeliers. Adding warmth and vibrancy are carefully selected art pieces from paintings, sculptures and installations from renowned Philippine artists like National Artist Benedicto Cabrera, abstract painter Fernando Zobel, contemporary architect Juan Carlo Calma, abstract expressionist Jana Benitez, and paper artist Carmel Lim-Torres.
Where to shop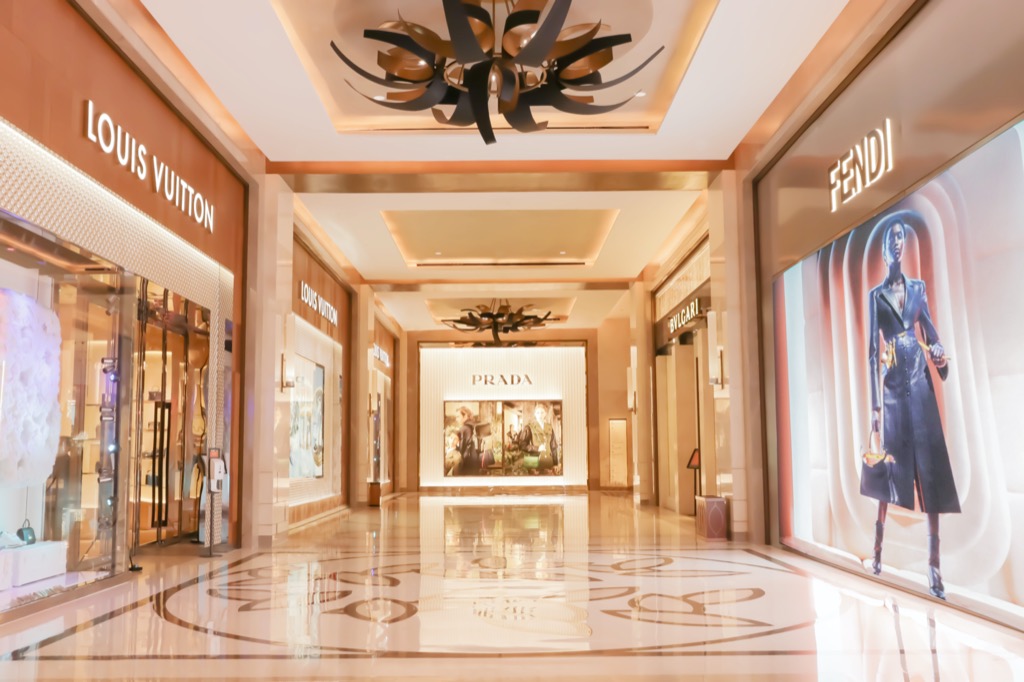 The Shoppes at Solaire is a destination for luxury fashion clients. Solaire has brought together luxury houses from Paris to Milan, from Louis Vuitton and its historied luggage and Fendi's monogrammed offerings to Dior's many iterations of the feminine allure and Versace's iconographic designs.
Who to call
Apart from necessities provided to make your stay comfortable and amenities for an enjoyable stay, all your needs are attended to by Solaire's detail-oriented staff who are a picture of genuine Filipino hospitality. They are trained to the highest of standards to anticipate and remember everything about you—from your name to your preferences for the most personalized hotel service.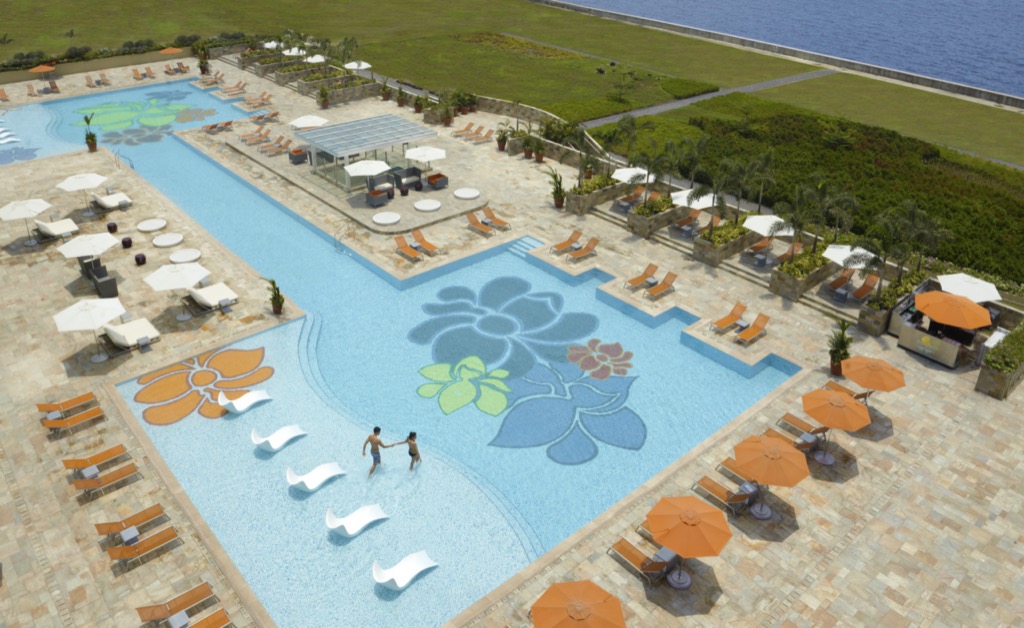 Safe stay
For 2020, Forbes Travel Guide has added an extra criteria for hotels catering to guests during the COVID-19 pandemic. When you check the Sky Tower at Solaire's profile on the guide's website, you will see, alongside its verified luxury badge, a health security verification.
"Hotels earn the Sharecare VERIFIED™ with Forbes Travel Guide badge by completing—and maintaining—verification on more than 360 global health security standards," says the pioneering travel guide. The comprehensive assessment covers health and hygiene protocols; cleaning products and procedures; masks and personal protective equipment; ventilation; management accountability; and health safety communication with guests and employees. Forbes Travel Guide verifies that the Sky Tower has passed all these standards.
Needless to say, the amenities and services offered by Solaire's Sky Tower have merited an impressive review by the oldest hotel-rating body in the US and the inventor of the star rating system.
Next time you stay at this luxury indoor destination, consider looking at these features to see for yourself what it really means to be rated a five-star hotel.
To know more about the Sky Tower, visit Solaire Resort & Casino's website.