Find poké, inasal and fusion tacos at this Saturday's Backyard Grill at the Park
Eat, drink and give back from noon to sundown
Mar 7, 2017
March is upon us and summer is on its way. Take a breather and join us on March 11 for the first leg of Hinge Backyard Grill this year. It will be held at Urdaneta Village and this time we've extended our hours to 11 a.m. to 9 p.m. With longer hours, you can now do a mini-food crawl, especially since this leg features favorites like Ahi Hawaii, Bigg Riggs Shawarma, Black Sheep, Burger Hub, Billy Bob's Smokeyard, Hafa x Loha by the Q, Lokalitea, Nolitas, Ozawa Noritako, Primo's Wagyu, Sarsa Kitchen Bar, The Belly Good Roast Beef, Wild Range and Xancho.
Here's what to expect from each one:
Ahi Hawaii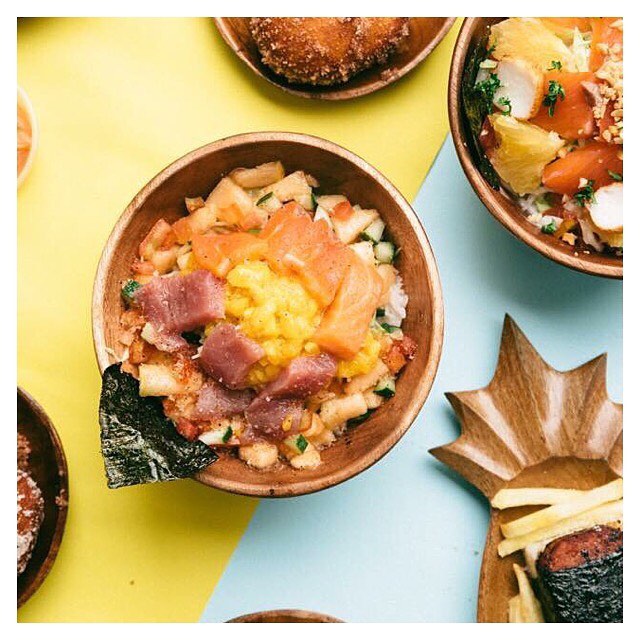 Ahi Hawaii instantly takes you away from the hustle and bustle of Manila and transports your taste buds in the tropical Waikiki. Explore the taste of Poké, a popular Hawaiian appetizer made from raw fish.
Bigg Rigg Shawarma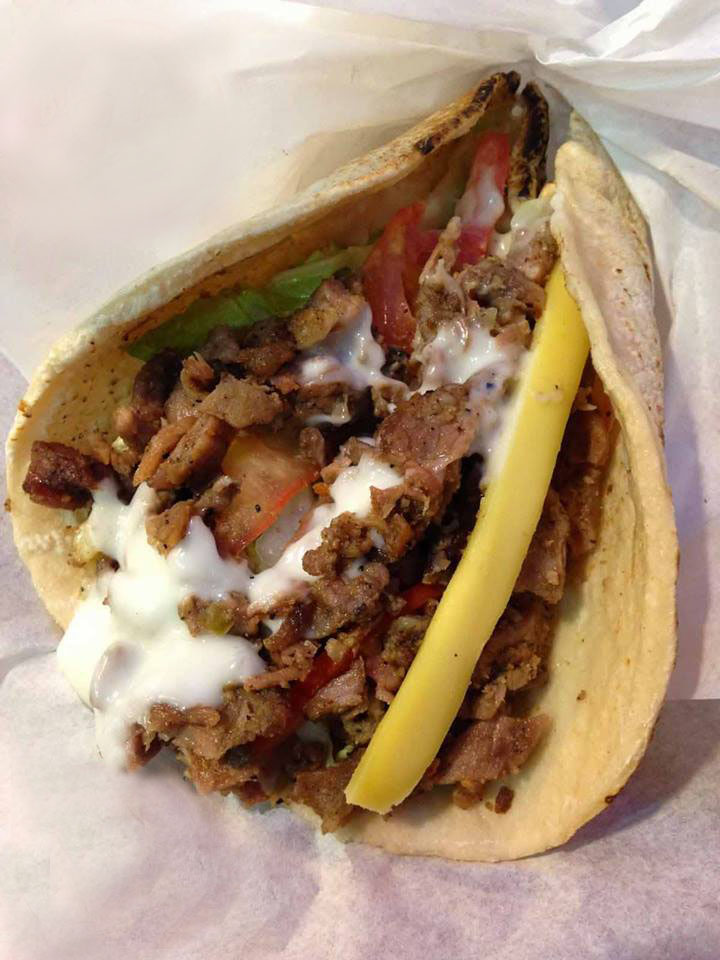 Big Riggs gives you comfort through each bite of their shawarma. Savor the taste of beef wrapped in pita bread and drizzled with garlic sauce. If you haven't moved on from their Shawarma last year, you can enjoy it again this Saturday.
Black Sheep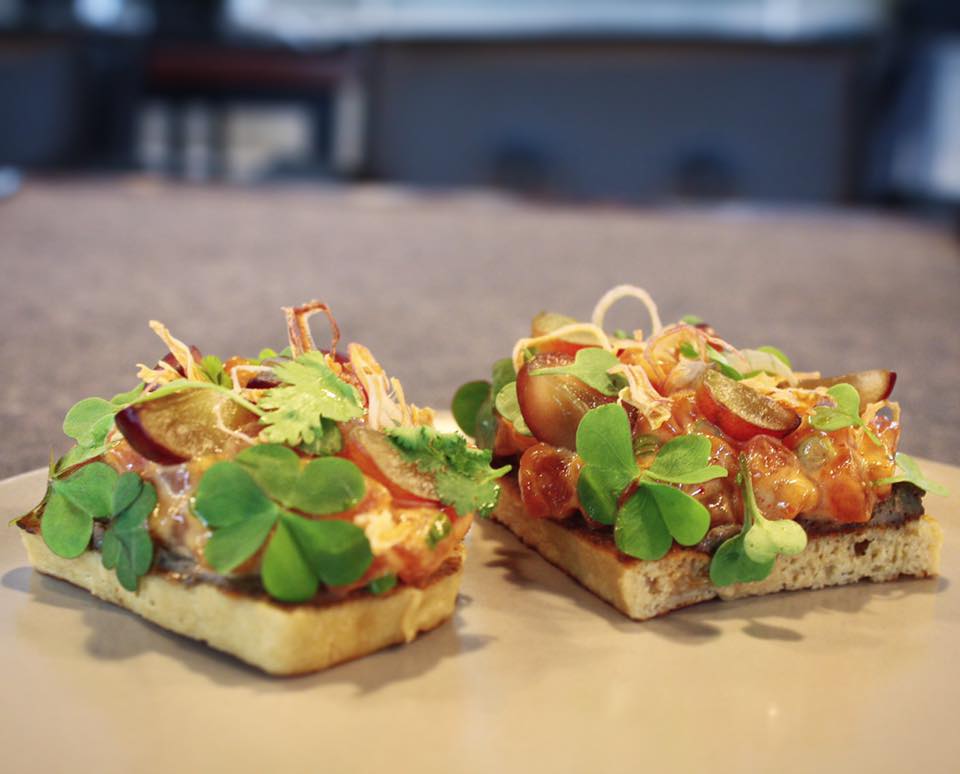 A refreshing arrangement of non-comfort food, Black Sheep intrigues us with their menu. Take for example Two Na, inspired by Chef Patrick's childhood. Two Na is made with crispy dehydrated Chinese buns and raw tuna with a mix of smoky spicy sauce. The chicken liver included compliments the multiple layers of flavor in every bite
Billy Bob's Smokeyard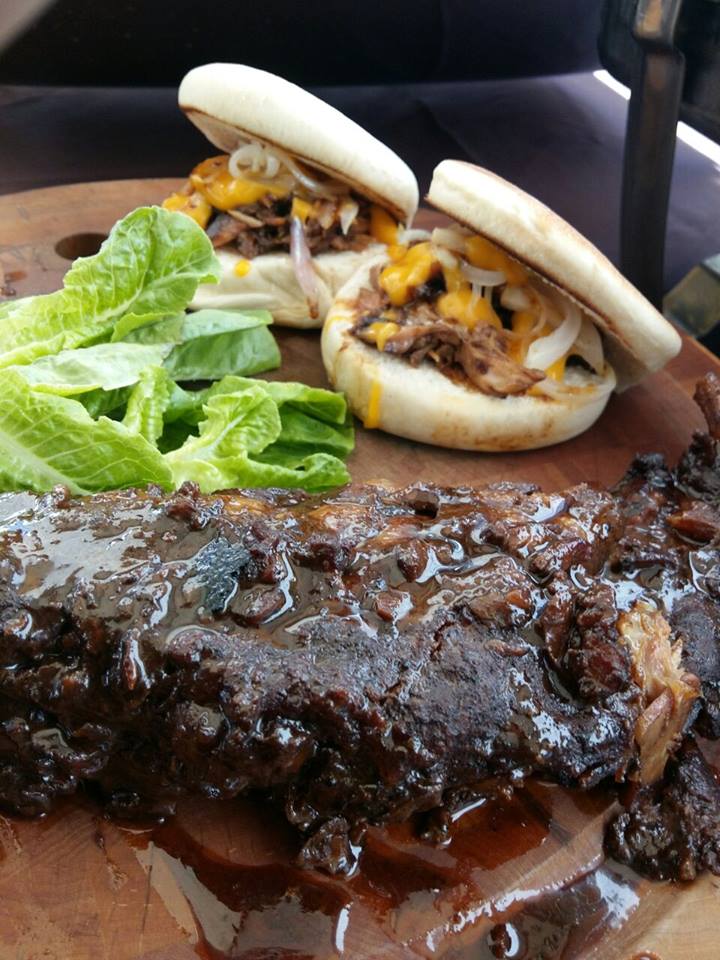 A crowd favorite when it comes to all meat lovers, Billy Bob's Smokeyard will serve juicy and tender pork ribs. Get your hands dirty and finish the ribs down to the bone, they also serve sides of your choice.
Burger Hub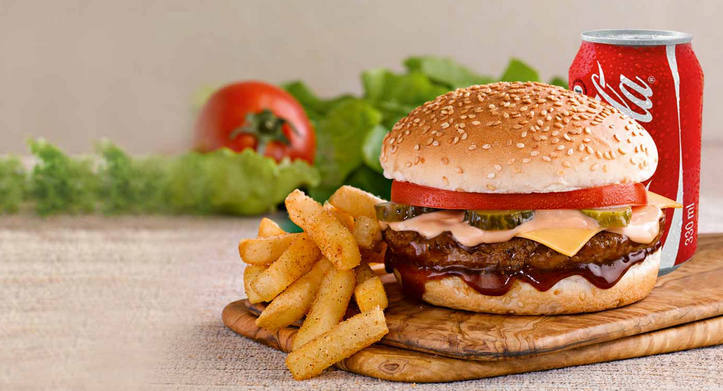 Burgers and sausages are a must. Burger Hub's burgers are affordable yet they don't scrimp in flavor. Enjoy their Angus Burger with Mesquite Barbecue Sauce and a side of fries.
Burping Cow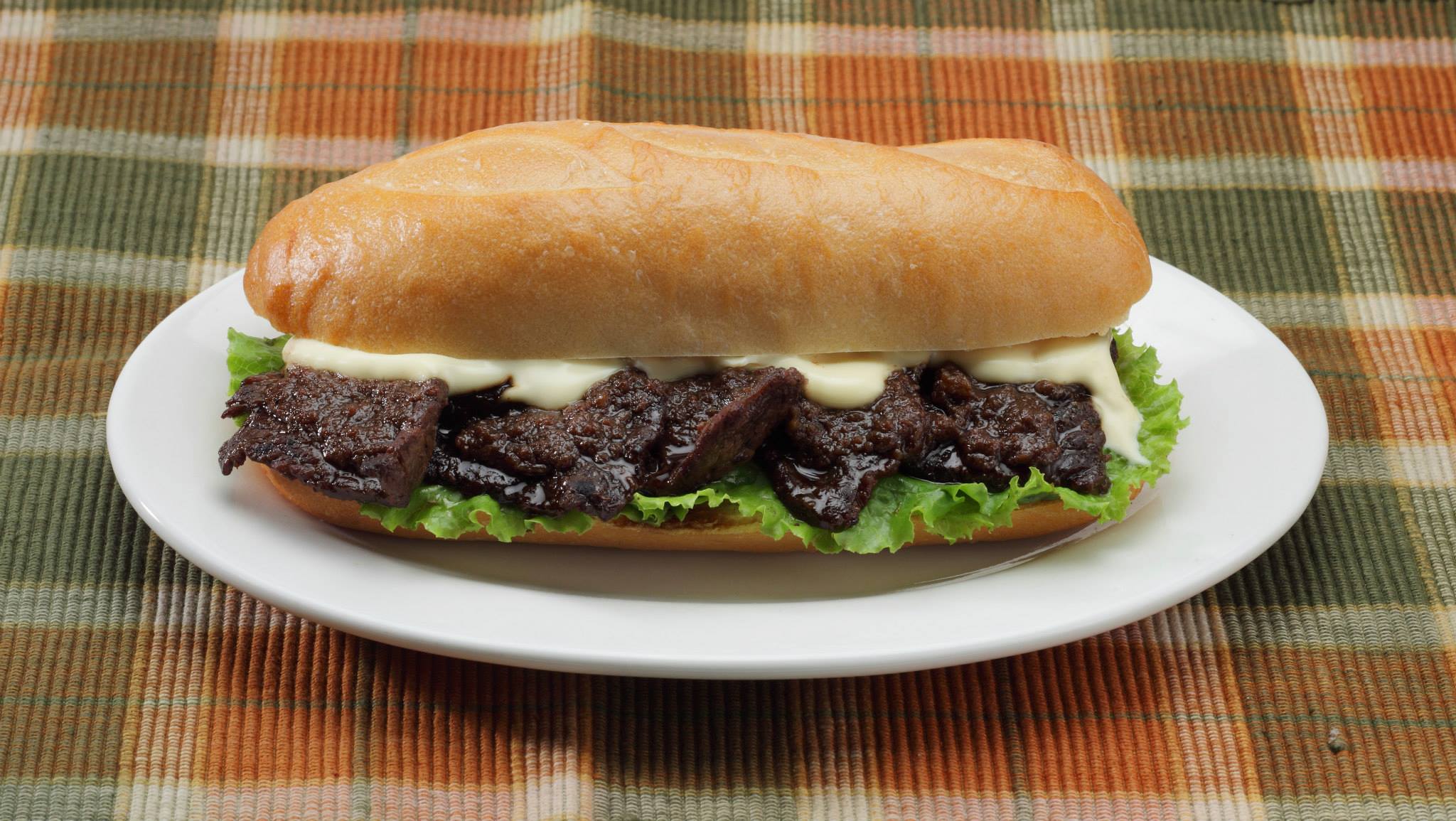 Burping Cow serves a variety of sandwiches and burgers, whether chicken or beef, have them with fries on the side. You can also have their fries, with flavorings of cheese, wasabi, and chili. They also serve flavored tea and coffee.
Hafa x Loha by the Q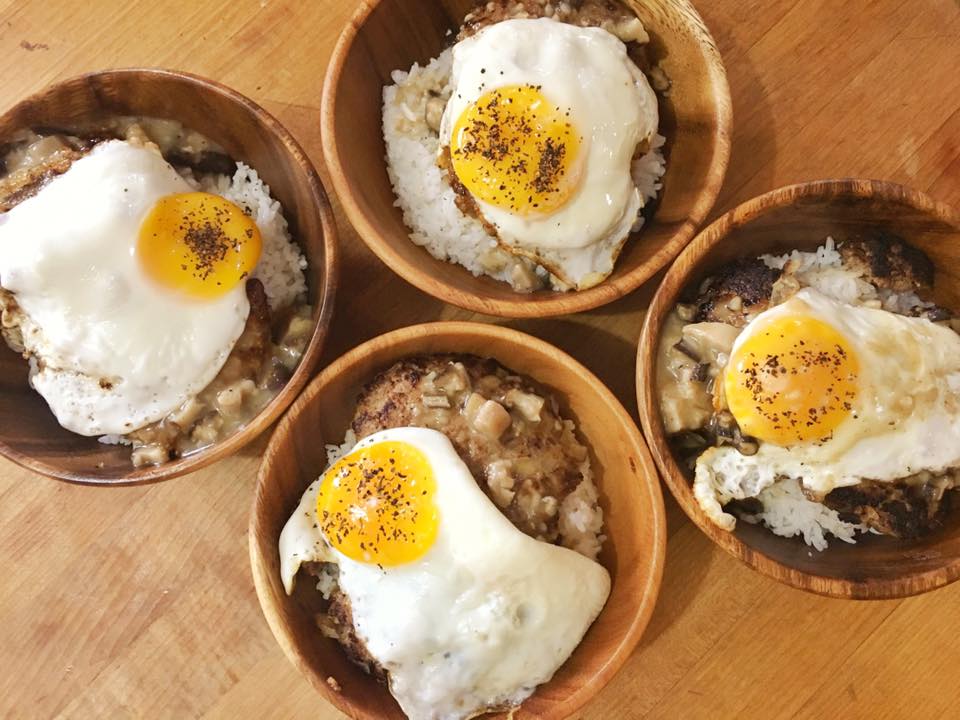 Hafa x Loha cuisines are Polynesian, they serve a wave of flavors from Guam and Hawaii. Try their Chicken Kelanguen with Coconut Titiyas and French Toast Slammers with chili maple syrup.
Lokalitea
All natural and freshly brewed turmeric tea infused with fruits and herbs. Lokalitea uses mineral water and organic, locally-sourced ingredients in their brew. It comes in calamansi, pandan, and lemon flavors.
Nolita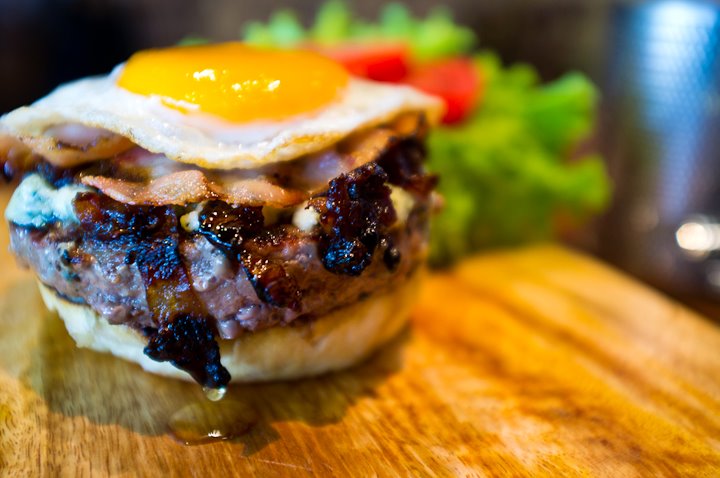 Nolita's 20- to 22-inch pizzas and sandwiches will fill your cravings with its lightly charred crust, moist and chewy dough, and carefully selected toppings.
Ozawa Noritako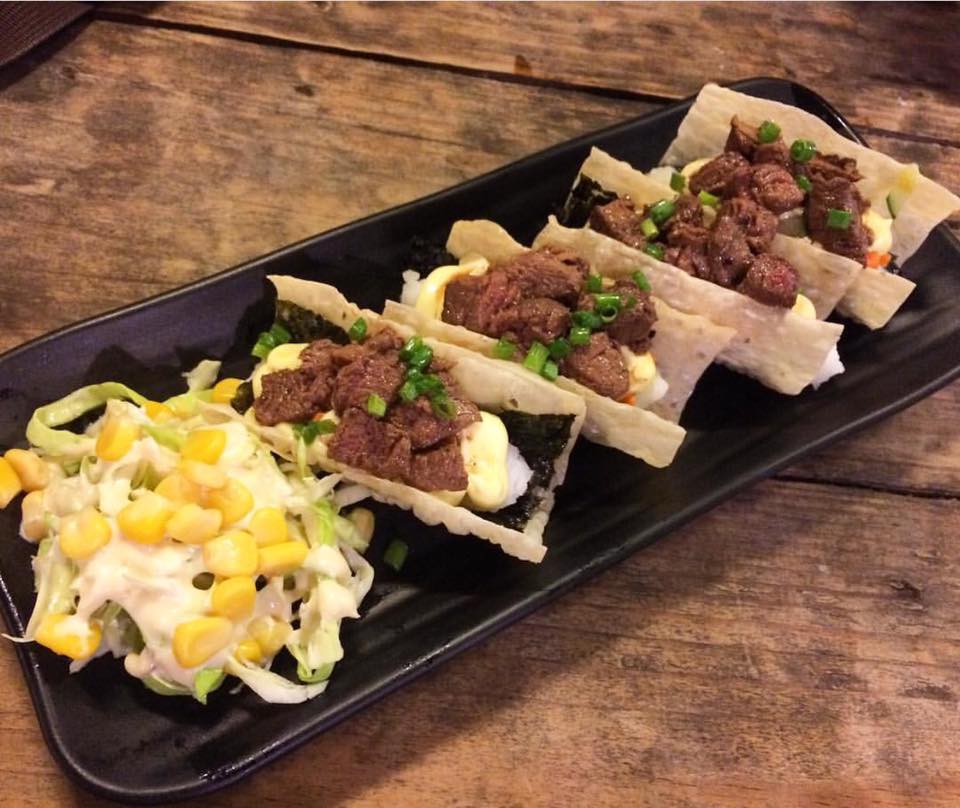 Noritako is a fusion of  concepts from two cultures—Japanese (nori and sushi) and Mexican (taco). Choose from beef tenderloin with Japanese mayo, chicken karaage with sesame dressing, pork tonkatsu with sauce, or pork teriyaki with sauce wrapped in crispy wrapper like Mexican taco.
Primos Wagyu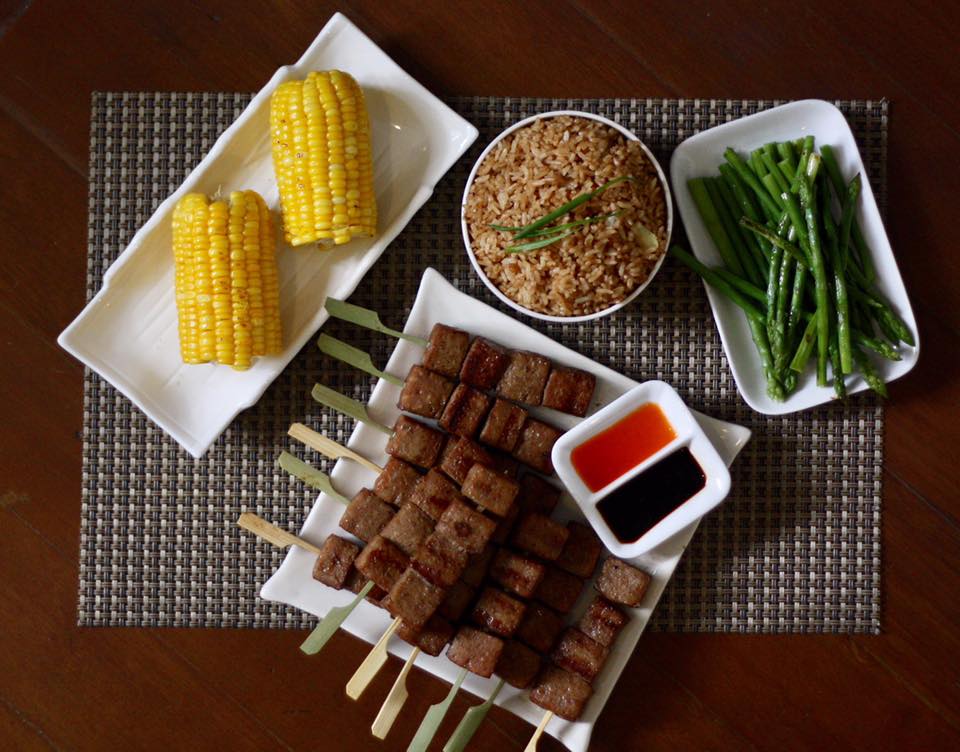 Prime cuts with rich high quality flavors Japanese Wagyu beef from Primo's Wagyu. Devour Wagyu cubes on stick with different dips to choose from.
Sarsa Kitchen Bar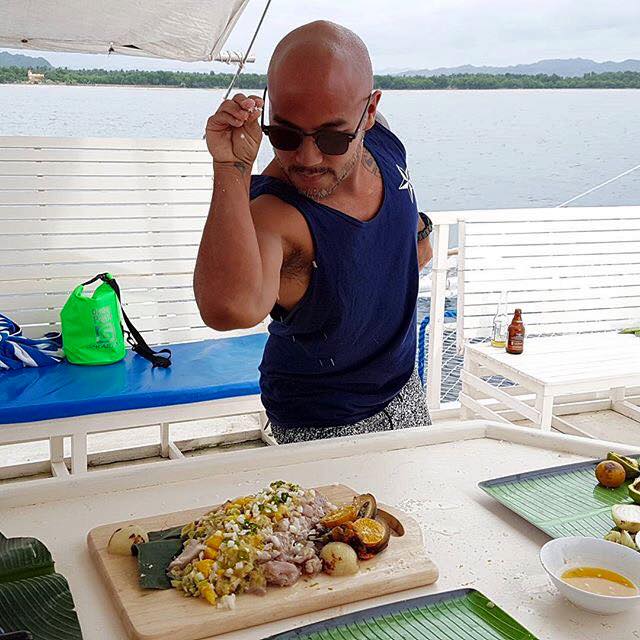 Sarsa specializes in mostly Negrense-inspired dishes such as the famous chicken inasal, sizzling kansi, and more. Get in touch with Filipino comfort food such as isaw and their special batchoy.
The Belly Good Roast Beef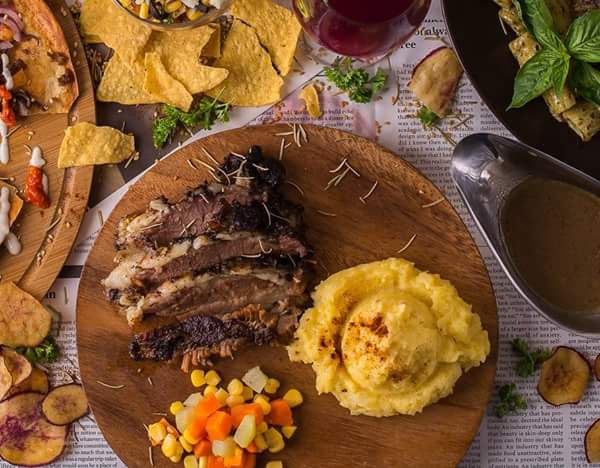 Meatlovers rejoice! The Belly Good Roast Beef will have their carving stations for everyone. Prime Beef's slowly roasted to tender perfection will be available at the Backyard Grill.
Wild Range

Wild Range serves homemade goodies such as brownies and cakes. Whether you fancy, chocolate or vanilla, they can satisfy all your cravings for sweets.
Xancho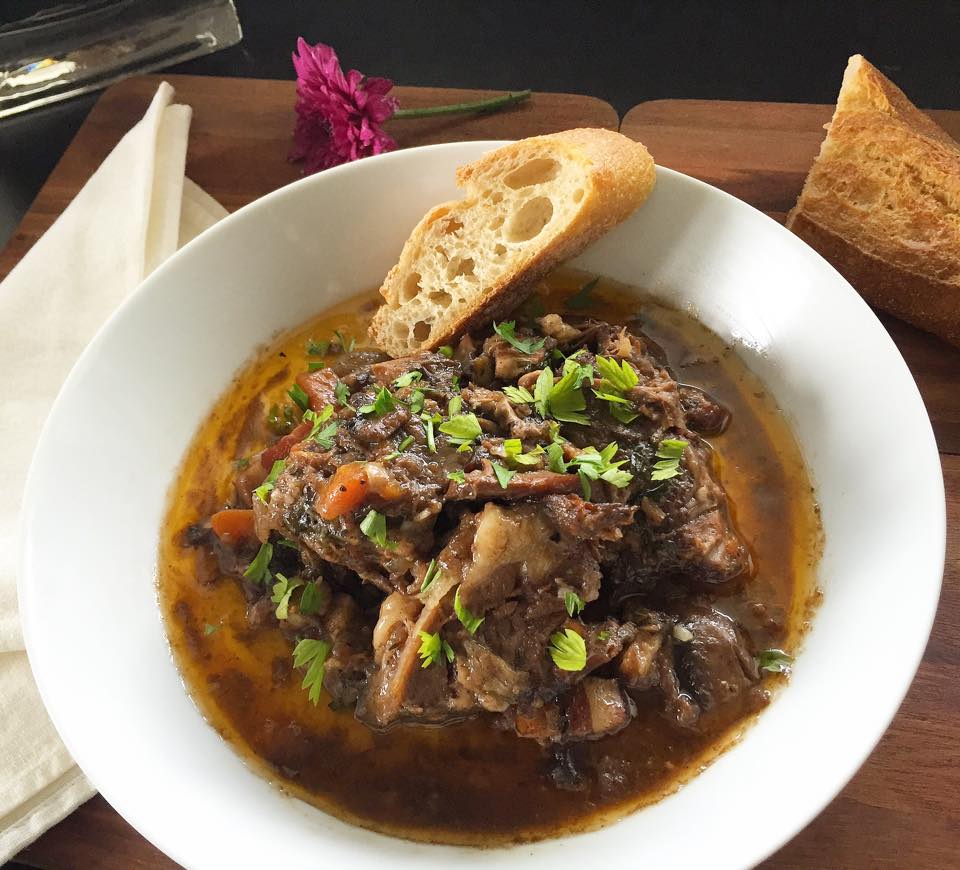 Xáncho has a Spanish-Basque origin. They serve Moroccan, Rustic Italian, French, Turkish, and Cajun/Regional American dishes. Try their Catalan Beef Stew that's filled with crumbled homemade chorizo and you can get them frozen too.
Backyard Grill is free and open to all. A portion of the proceeds will go to Tahanang Walang Hagdanan. Follow HIP Backyard Grill or Nolisoli.ph on Facebook for more information and updates.
TAGS: ahi hawaii backyard grill bigg riggs shawarma billy bob's smokeyard black sheep burger hub food market hafa x loha by the q lokalitea nolisoliph nolita's ozawa noritako primo's wagyu sarsa kitchen bar the belly good roast beef wild range xancho