We've been eating ramen wrong this whole time
Rule of thumb at Ramen Shokudo: good ramen doesn't need fancy gimmicks
info
Ramen Shokudo

Japanese

11 a.m. to 11 p.m.

247-7873

₱
In the Philippines, pancit has several iterations across different regions; Iloilo's la paz batchoy, for example, has distinct characteristics from the pancit cabagan of Isabela. In Japan, regional variation also occurs in its ramen, with Tokyo, Sapporo, and Hakata each with their own versions.
Yokohama-style ramen, similar to the medium-bodied Tokyo ramen, gets an introduction to Quezon City through Ramen Shokudo; translated to English, the place's name means "ramen station." Armed with three years' experience in cooking Yokohama-style ramen, chef Wataru Hokosawa moved to the Philippines to ensure the authenticity and quality of their ramen. "My master in Japan wanted me to move here and maintain the soup's flavor."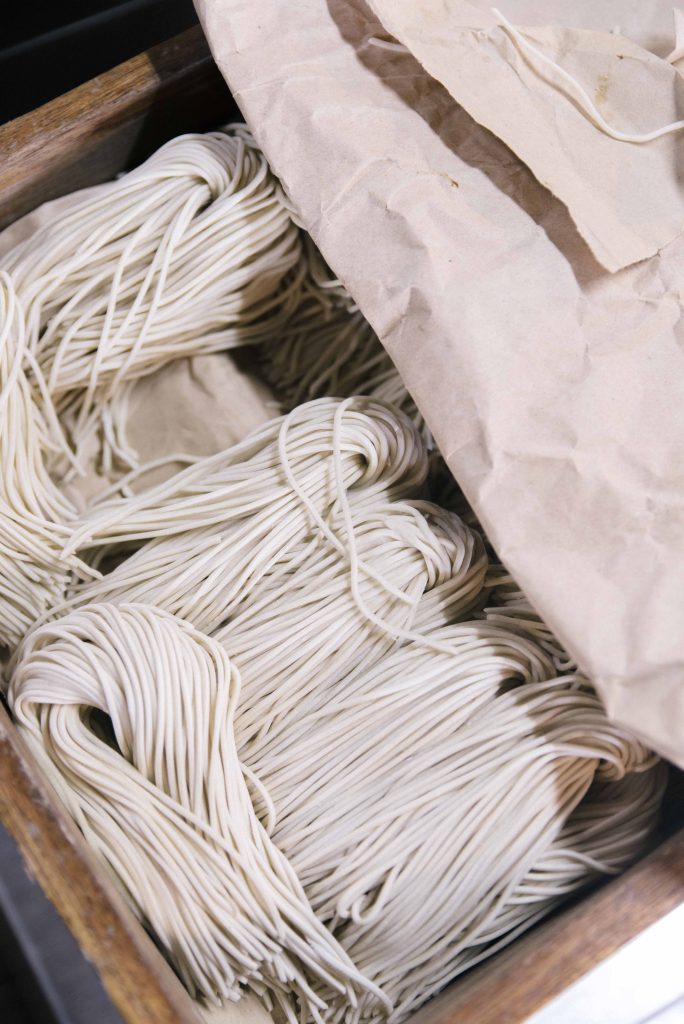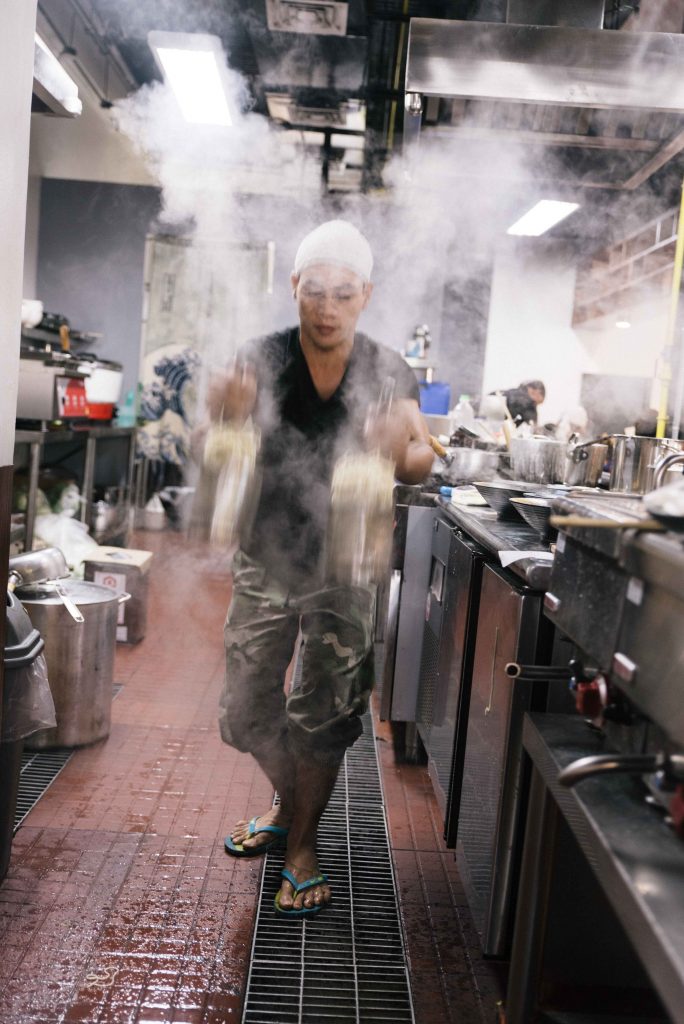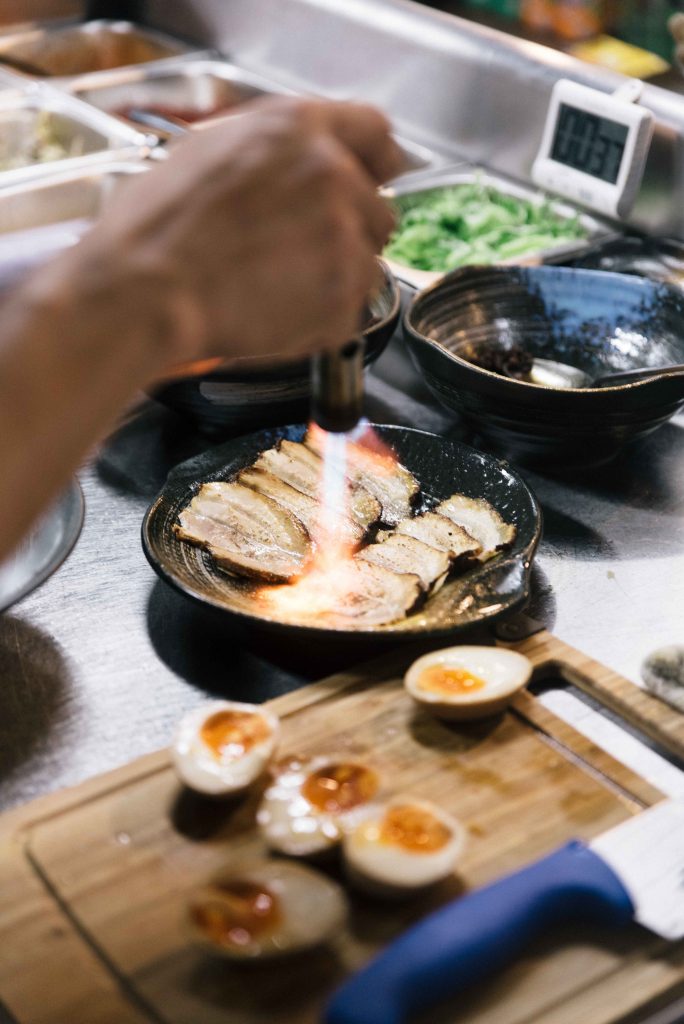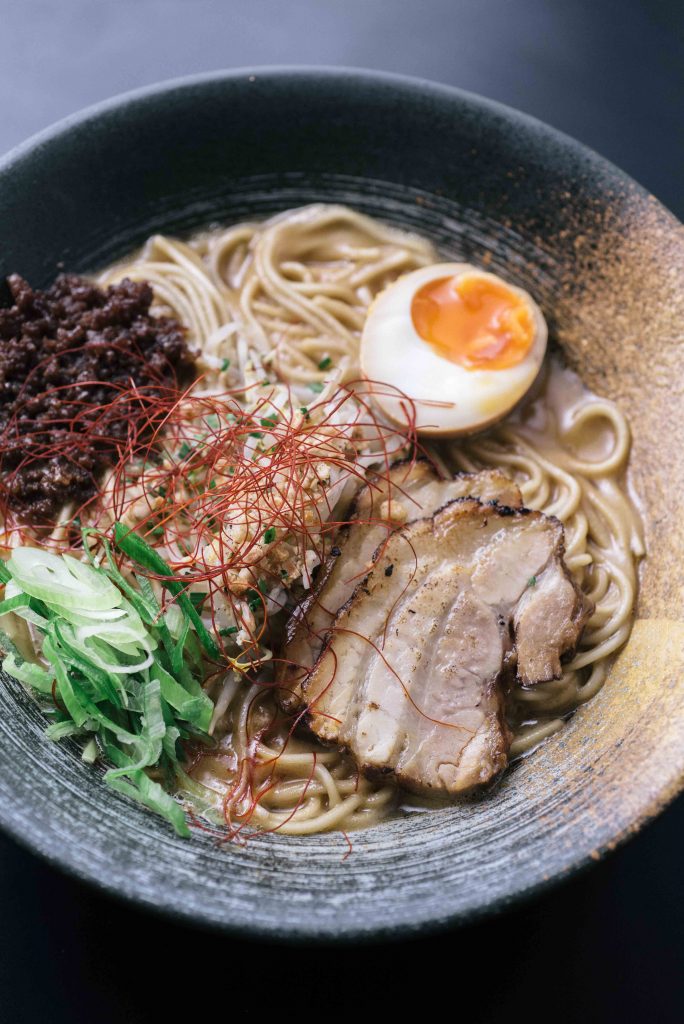 Hokosawa describes Yokohama ramen as "very creamy and rich, and has a very strong taste." The soup base is derived from the broth of chicken bones and pork bones, boiled for about five to six hours. In addition, Ramen Shokudo prides itself on its use of handmade ingredients and the absence of MSG in their dishes.
They offer four flavors: shio (salt), shoyu (soy sauce), tantanmen (spicy), and miso. As Hokosawa promised, the soup of all the four variants is rich but not overpowering. The tantanmen and shio, however, are the easy favorites, with the tantanmen drizzled on top with layu (chili oil), and juicy chashu and hanjuku (softboiled egg) swimming in the broth. The piquancy of the soup remains tolerable, revealing the dish's natural umami taste. The shio, on the other hand, has an aroma that is reminiscent of the sea. Like the other variants, a soft-boiled egg and chunks of chashu rest on top of its noodles, but it has the additional garnish of tender bamboo shoots. A quick slurp of the soup introduces a mildly salty taste to the palate, almost similar to home-cooked tinolang tahong or pesa. If you want something to pair with the ramen, the gyoza is a safe choice.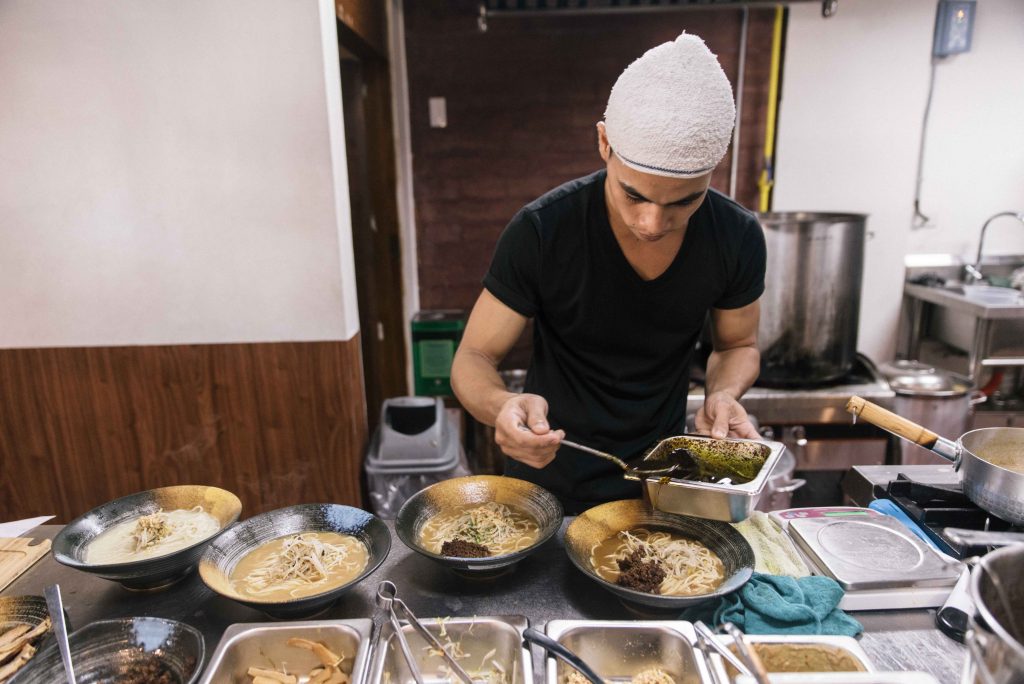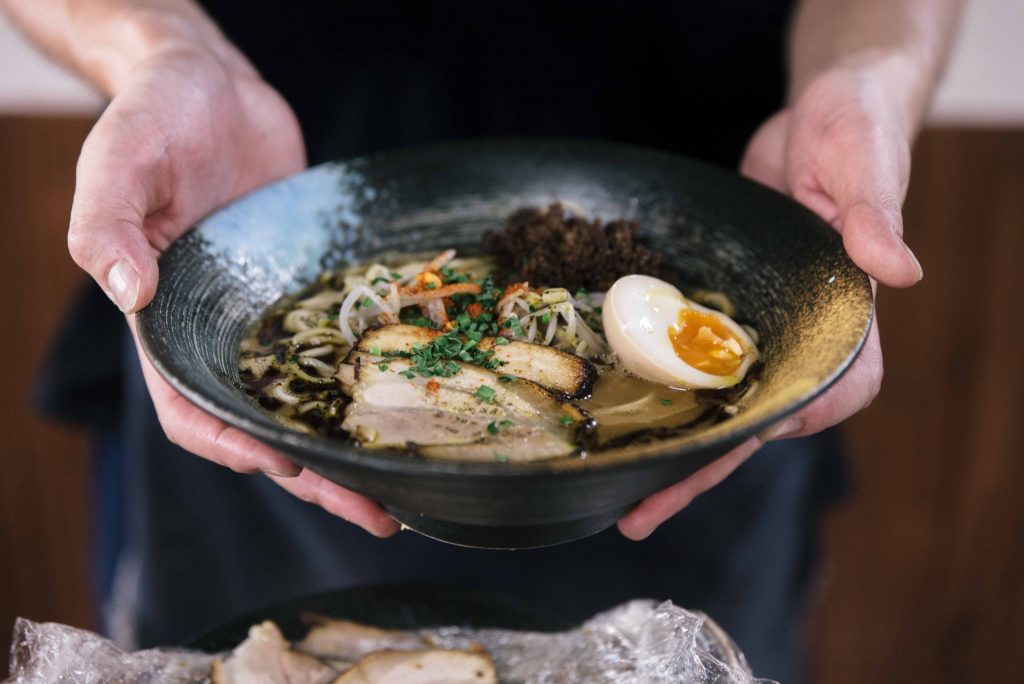 "Filipinos like consuming the soup before the noodles; I've seen a lot of people ask me for extra soup," Hokosawa notices. This is a dining choice particular to Filipino culture, as in Japan, "when ramen is served, we start eating the noodles first. After we finish eating the noodles, that's when we start drinking the soup. That's the basic flow for eating ramen for us." There are no hard rules in eating ramen, though. Whether you want to follow the ramen guide from Juzo Itami's Tampopo or create your own style, Ramen Shokudo's hearty soup deserves a place in your stomach.
This story was originally published in Northern Living, March 2017.
TAGS: gyoza nolisoliph ramen ramen shokudo yokohama-style
WHY GO?
They use both pork and chicken bones in making their broth, resulting in soup that's creamy and rich.
MENU