A night before our return to Korean-American chef Christina Sunae's eponymous restaurant Sunae Asian Cantina in Bonifacio Global City, she hosted a five-course wine pairing dinner. Chef Christina had just returned to Manila herself, almost two years after opening the Southeast Asian restaurant in 2020.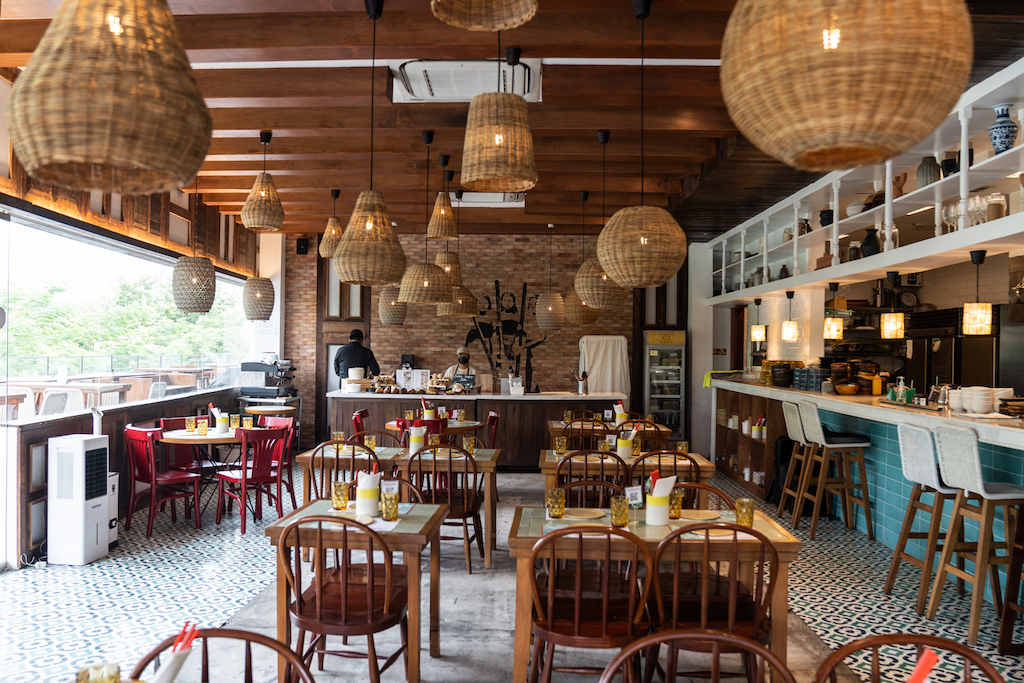 One of the five dishes served that night was a tamale of rice and coconut masa, curried lamb, and boiled egg slathered with a rich atsuete peanut sauce and paired with Argentinian red wine. This is not exactly a new entry in her repertoire as it has long been offered in her restaurant Apo Nena in Buenos Aires—a few thousand kilometers south of tamale's origins in Mexico.
[READ:
A view of Mexico City beyond the beauty of Barragán buildings
]
In Pampanga where she was brought up by a Filipina mother, Christina was also introduced to an adaptation of the wrapped entrée. In lieu of nixtamalized corn, locals use galapong or rice flour for its carbohydrate base, but pretty much every other filling is the same: some sort of protein stewed in a flavorful sauce and boiled egg.
Her version of tamale, which she recreates for Nolisoli Comfort Kitchen ahead of its Sunae Asian Cantina launch, she calls Filipino, but takes elements from both Mesoamerican and Kapampangan iterations; a bridge between her own origins and her current practice.
---
Filipino tamales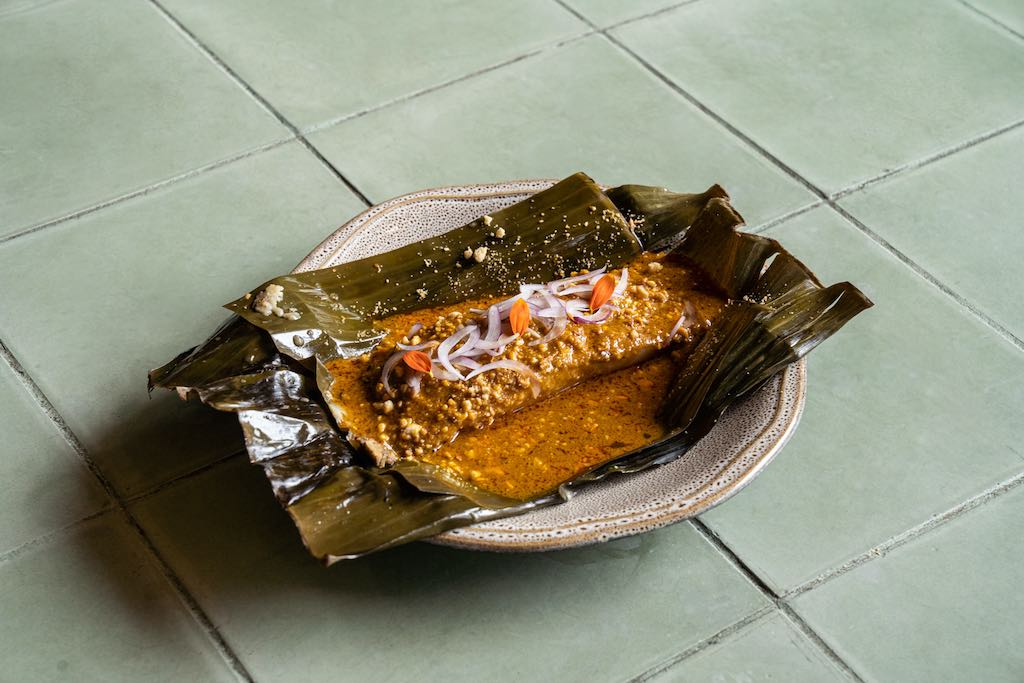 Ingredients
Rice masa (rice flour cooked in coconut milk)
Shredded pork stewed in curry (or any other shredded protein)
Atsuete-peanut paste
Boiled egg, cut into quarters
Banana leaves
String
Red onions, julienned, for garnish
Preparation
Lay heat-treated banana leaves flat on a surface and scoop a handful of the masa and flatten.
Generously slather the masa with atsuete-peanut paste. Set aside some for serving later.
Top with shredded pork and boiled egg.
Fold the sides of the banana leaves or roll like a lumpia so that the filling is safely tucked inside. Secure by tying a string around it.
Cook the tamales in boiling salted water for 30 minutes until the banana leaf wrap has visibly changed color.
Fish out of the pot and carefully open the tamale. Top with atsuete-peanut paste and red onions. Serve and enjoy.