What makes a perfect road trip? One might argue perfect weather, a proper Spotify playlist, a solid itinerary. But with the rainy season already in full swing, you might want to add to that a trusty vehicle that can shield you from the elements and still snuggly fit the whole family or barkada.
And we're not just talking of a small family or group of four (that's a sedan for you). The best road trips, after all, are those shared with half a dozen friends or family members. And even if you are only a small group, it couldn't hurt to have extra room for your bags and luggage or whatever it is your packing (i.e. a skincare carryall, a pet cage) and will be buying on the way home.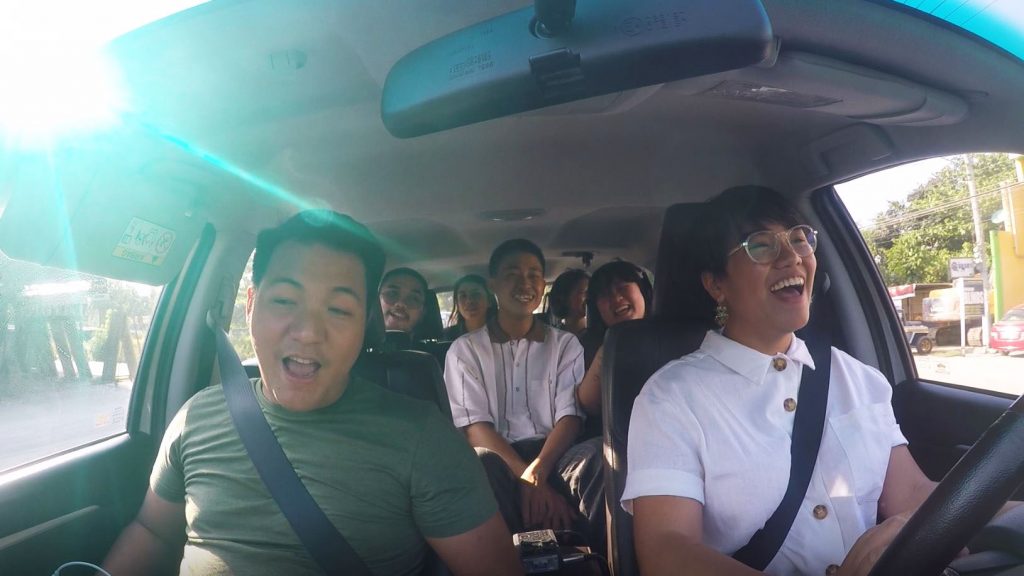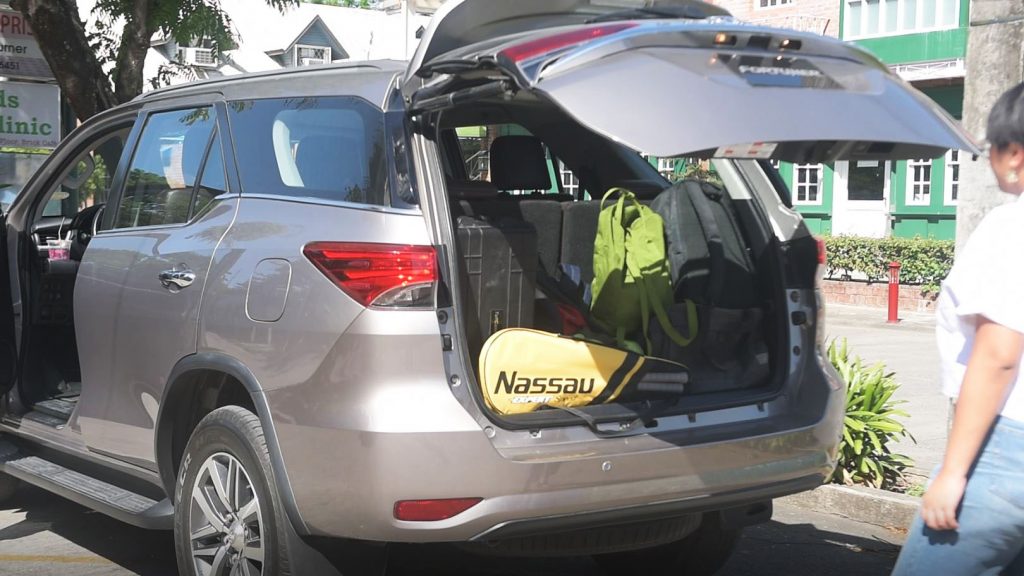 One Thursday, our team—all seven of us (plus bags and equipment), thank God we are riding an SUV—went on a road trip to Pampanga. To explore the culinary capital of the Philippines' rich food culture through four restaurants in Angeles City that serve authentic Kapampangan dishes.
Matam-ih
Lot 1-D, Manuel A. Roxas Highway, Clark Freeport Zone, Angeles City, Pampanga
Sun. to Thu., 10:30 a.m. to 11:30 p.m.; Fri., 10:30 a.m. to 1 a.m.; Sat., 10 a.m. to 9 p.m.
0996-8602125
We started our trip at the farthest restaurant on our list from Manila, Matam-ih (which means "delicious" in Aeta language).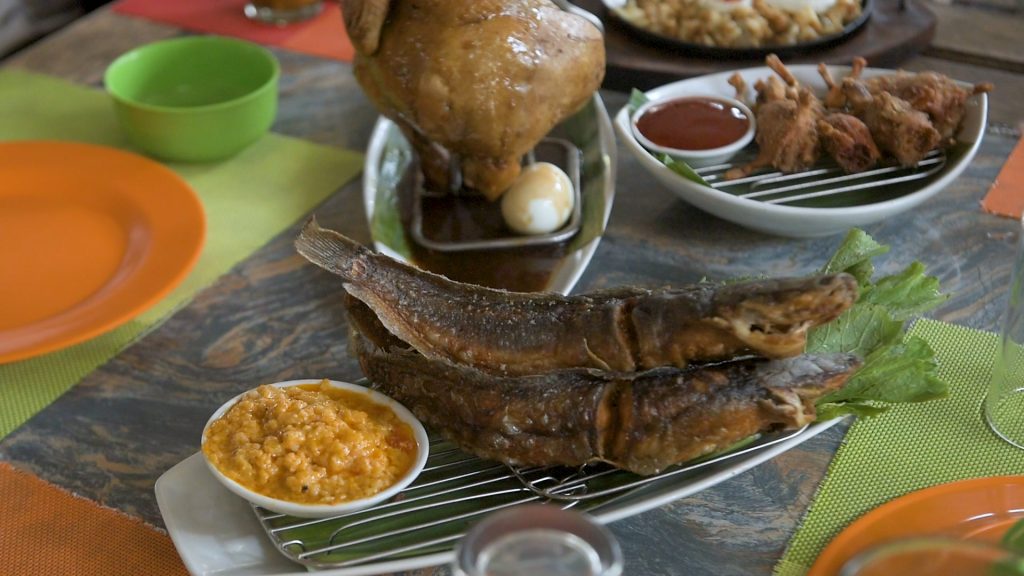 Matam-ih has an extensive menu, but make sure to order the crocodile sisig, begukan babi, and pritong hito. The sizzling crocodile sisig is so flavorful (of course, we're in Pampanga), you'll forget that the meat is crocodile. Begukan babi, which translates to binagoongang crispy pata, is best paired with rice to tame the salty shrimp paste. The pritong hito, on the other hand, is fun to eat, as it's akin to how you'd eat samgyupsal. Wrap the fried catfish inside a mustard leaf with fermented fish rice (binuro) before devouring.

Traversing the truck-filled highways and sharing the road with other fast-moving cars can be a bummer—not to mention, hazardous—for joyrides. Thankfully, our car is equipped with safety features, such as speed-sensing door locks, rear parking sensors, seven front, driver knee, side, and curtain shield airbags, and electronic brake distribution capability that helped ease our minds.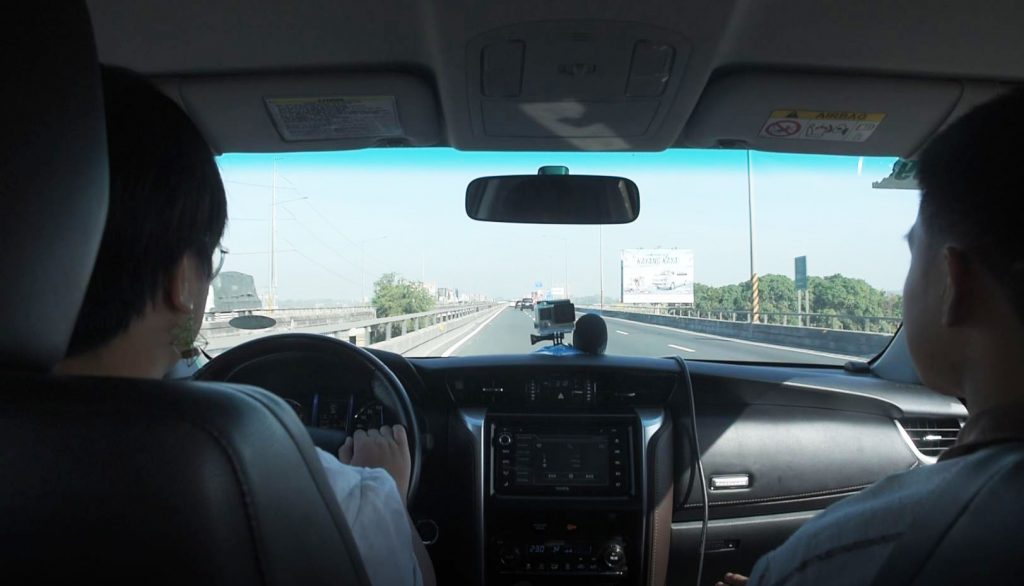 Binulo
Bldg. 6410-6413, Manuel A. Roxas Highway, Clark Freeport Zone, Angeles City, Pampanga
11 a.m. to 10 p.m.
(045) 499-2238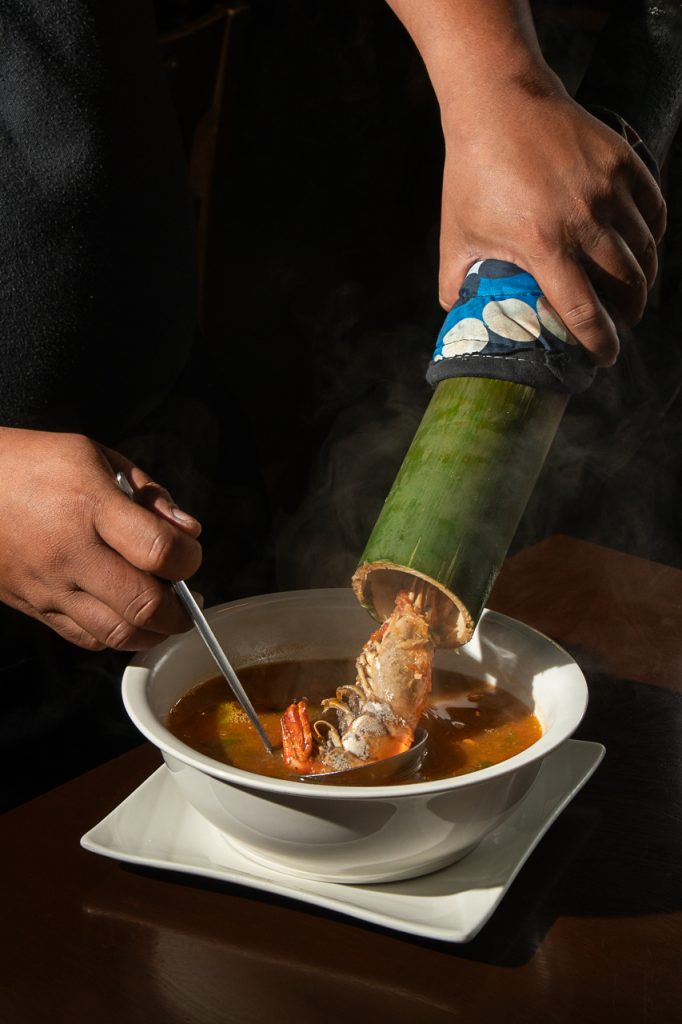 Only a little more than two kilometers away from Matam-ih is Binulo, a specialty restaurant where the rice and dishes are cooked inside bamboo poles. Binulo, after all, means bamboo. We had pangat na ulang or freshwater prawns in sour broth, which boasts strong lemongrass and ginger flavors making the seafood dish fresh and zesty. Their kare-kare is as rich and nutty as it can get; there are even bits of peanuts in the sauce where tender slices of oxtail swim.
Everybody's Cafe
105-106 BPI Arcade, Nepo Mart, Angeles City, Pampanga
7 a.m. to 9 p.m.
(045) 887-0361
This restaurant in the middle of the bustling Nepo Mart is an "institution" in Pampanga as it's been around since the 1940s. Filipinos, Americans, and Japanese would eat here, hence the name, "Everybody's."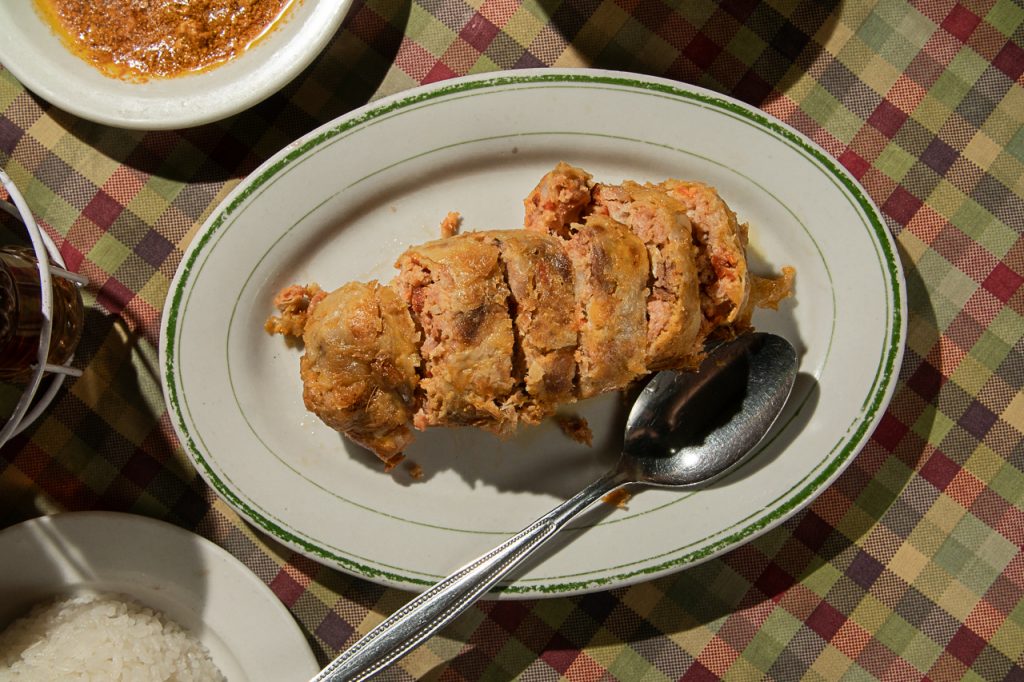 We loved their morcon, an heirloom recipe, which has ground pork, duck eggs, chorizo, and queso de bola wrapped in what they call tuwalya ng baboy. It bathes in its tasty drippings from the cooking process which takes six hours.

By the time we were on our way to our last stop at around 2 p.m., we were expecting the gas levels to be hitting low because we traveled almost 100 kms from Makati to Angeles City and have been on the road for over seven hours. But our initial full tank got us through the day—from and back to the office in over 12 hours. And you can probably extend that running on diesel and switching between the engine's eco or power modes.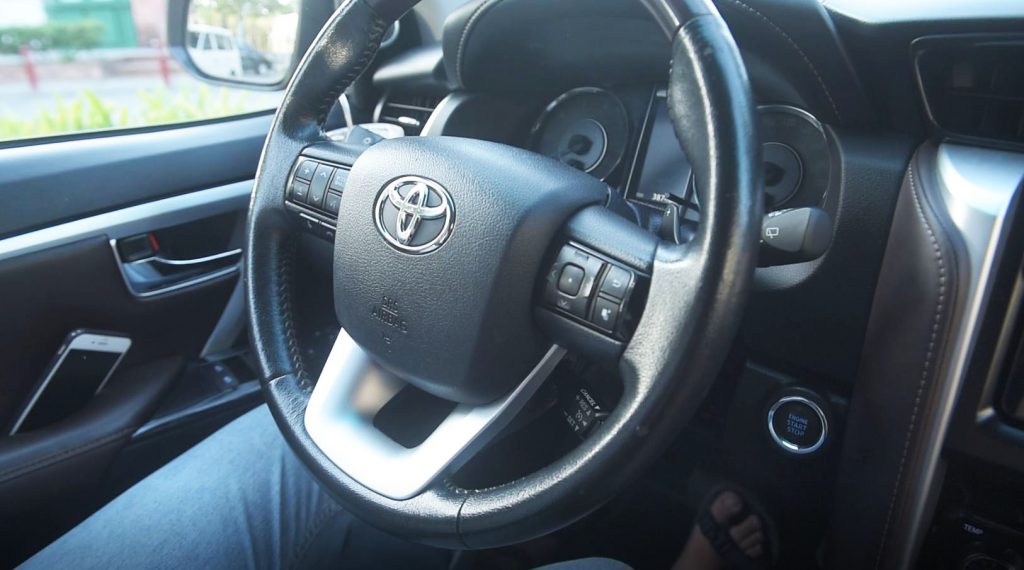 25 Seeds
2F Dycaico Ancestral House, Brgy. Sto. Rosario, Angeles City, Pampanga
11 a.m. to 3 p.m.; 6 a.m. to 10 p.m.
0905-2577149
Our last stop is 25 Seeds, a farm-to-table restaurant by celebrity chef Sau del Rosario housed on the second floor of an ancestral house built in the 1920s.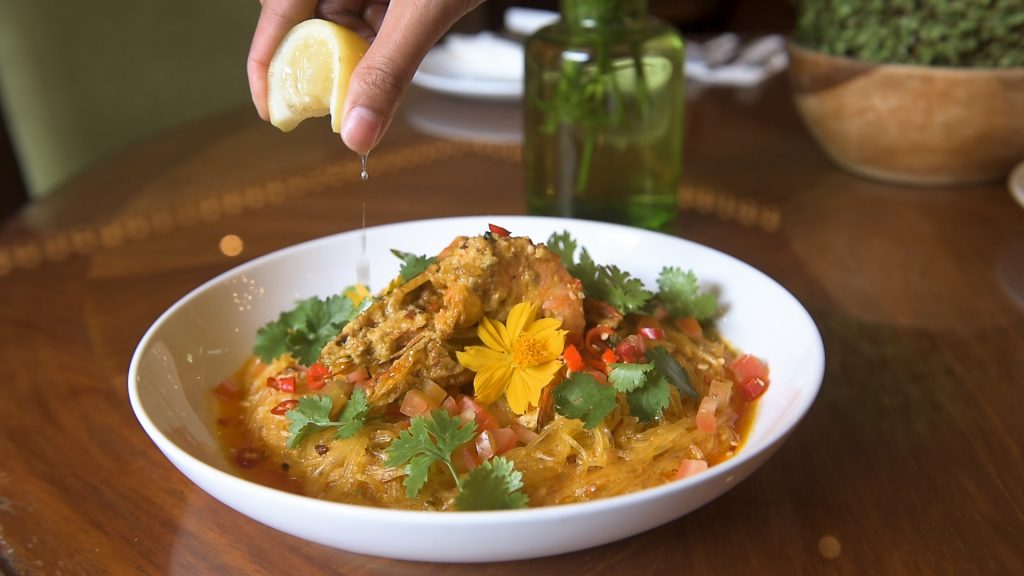 Although not a Kapampangan dish, we had their signature salad for starters, which has vegetables freshly picked from their backyard. It's a refreshing assemblage of portobello confit, shredded apple, arugula, gorgonzola, walnuts, and edible flowers sprinkled with balsamic vinaigrette. Meanwhile, the spicy prawn vermicelli is a fiery treat made savory by aligue and coconut cream. It's a comfort food especially for those who love spicy dishes.
There really is so much to taste and try out at Pampanga—and that's just four establishments at Angeles City. If it were up to us, we would've driven all around the province. And with such a reliable ride as the 2019 Toyota Fortuner that's pretty much your all-rounder SUV, we might as well have. 
To know more about Toyota Fortuner, visit the Toyota Motor Philippines website and Facebook page.
Read more:
Traveling from Manila to Pampanga in 55 minutes is possible
LOOK: Pasalubong cheat sheet to Ilocos Sur
5 coffee shops in La Union to visit on your next beach trip
IN PARTNERSHIP WITH TOYOTA MOTORS PHILIPPINES
ART TRICIA GUEVARA