Mr. Raclette is cheese heaven
You don't need to spend thousands for good cheese
info
Mr. Raclette

Cheese

4 p.m. to 12 a.m.

₱

P200 to P350
Cheese makes almost everything good. It's a favorite of both youngsters and grown-ups. It's one of the main ingredients of your favorite pasta, pizza, and sandwich. It's also an eye candy, especially when you see it go from a block to melted cheese. However, where do you get that ubiquitous dreamy dairy product in Metro Manila?
Mr. Raclette is a food stall at the recently opened Open Kitchen food park along P. Tuazon. While good cheese seem expensive, proprietor Mark Anthony Margallo introduces the treat at an affordable price.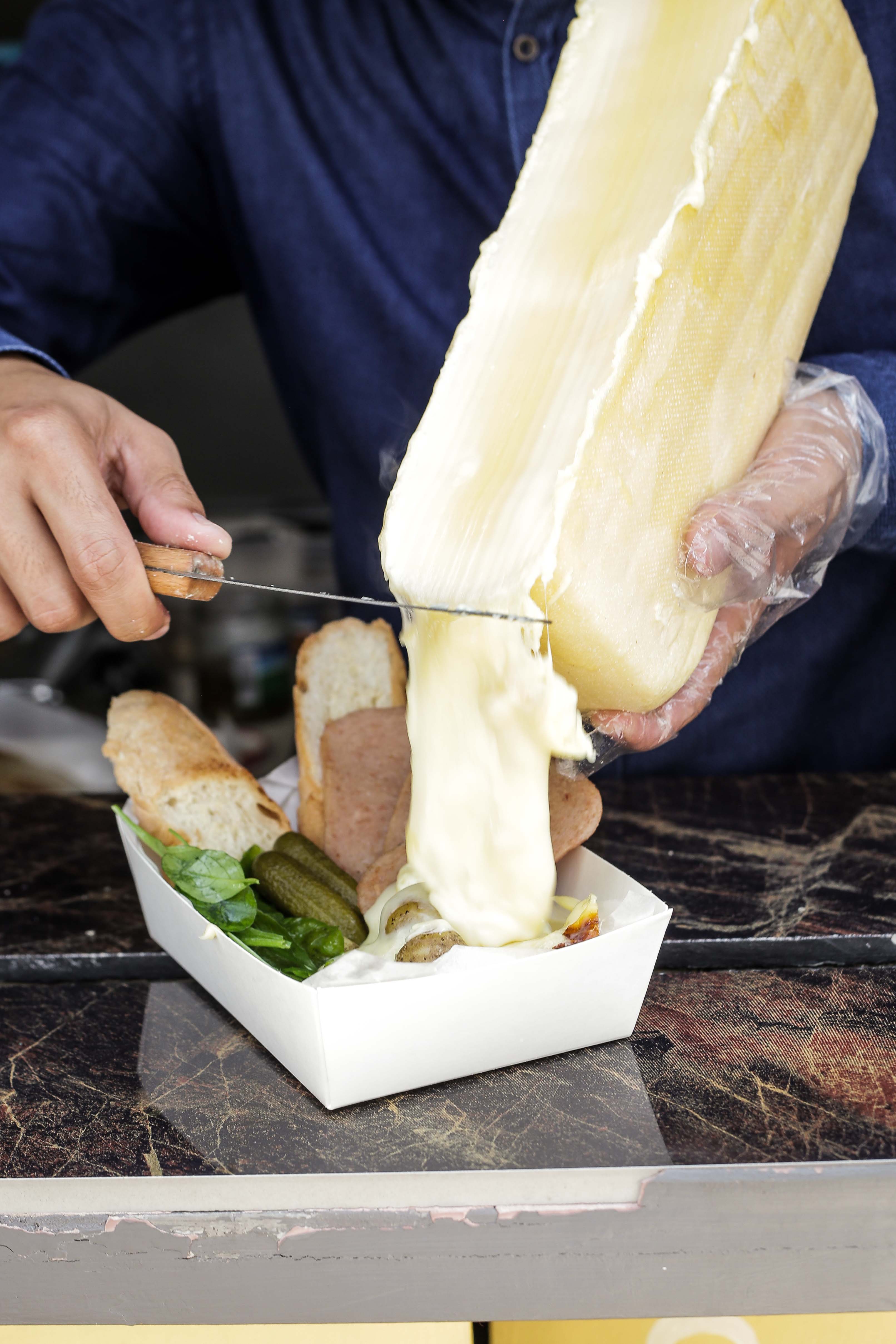 Raclette is a kind of cheese designed for melting and scraping right on top of a dish. The taste is quite salty as compared to other types of cheese.
Margallo visited Switzerland to find the perfect wheel of cheese and the equipment that holds the cheese. To achieve a certain creamy consistency, he uses a young wheel of raclette.
The menu is comprised of cold cut meats. While the cheese seems perfect for pasta and pizza, Margallo says that racelette doesn't really work with those as the cheese easily goes back to its solid state.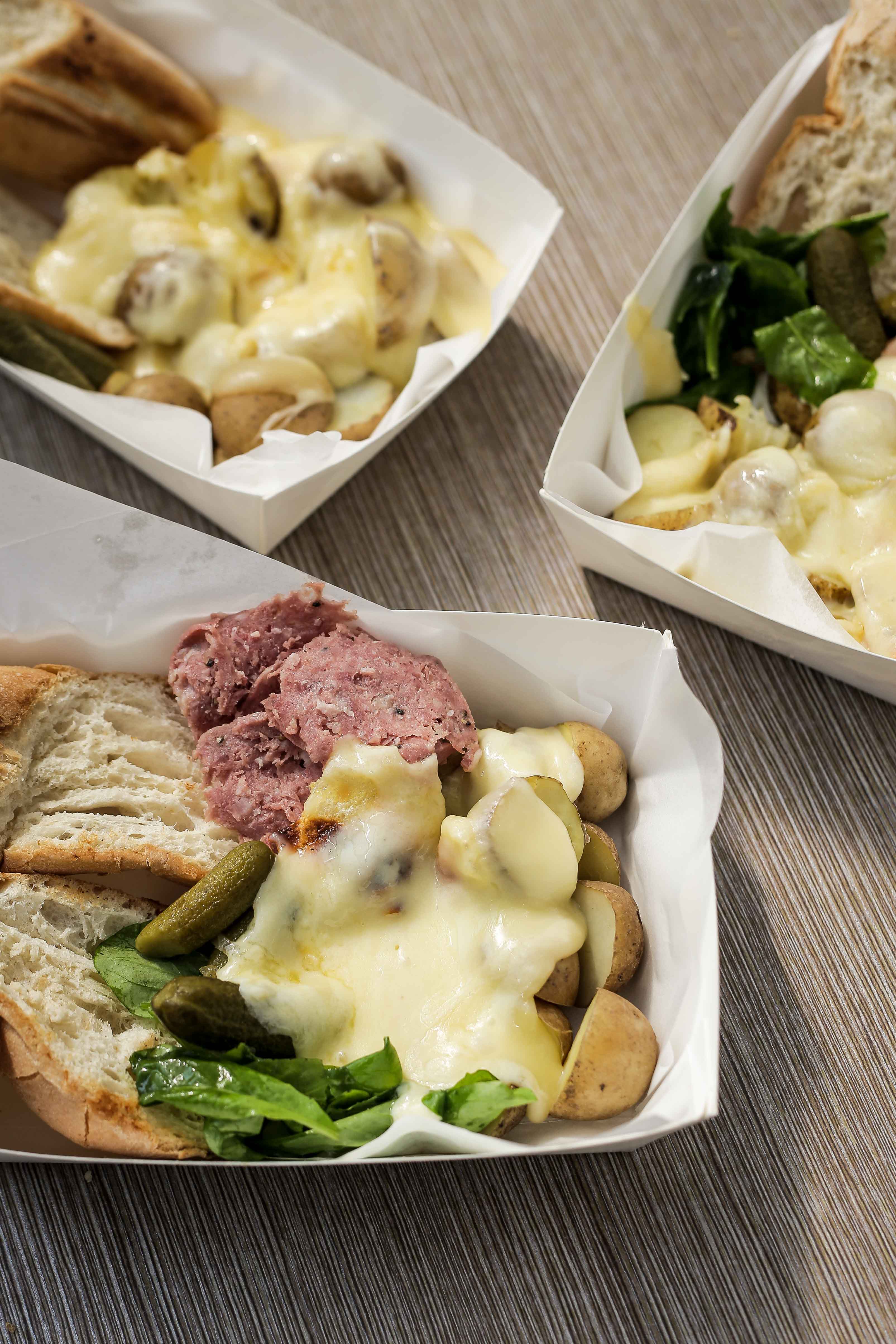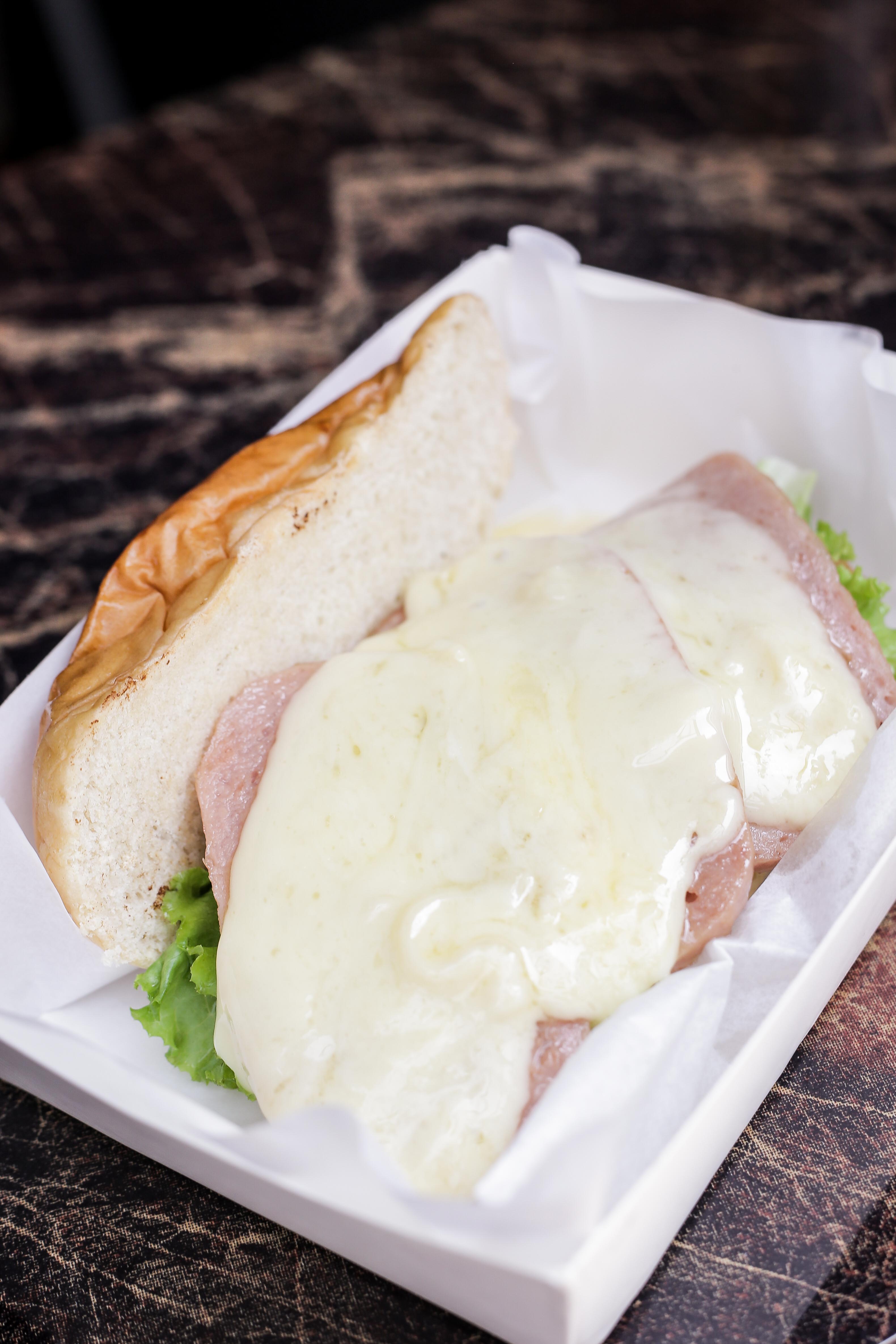 For starters, try either the raclette Spam sandwich or the raclette and Spam meal. Although it's not the most ideal pairing, the familiar saltiness of Spam complements the strange taste of the cheese.
Raclette bacon sandwich is also another must-try. The bacon they use is not crispy, since it's a bacon slab. The sandwich doesn't disappoint, though. While the spam version is a combination of similar flavors, the bacon and raclette sandwich boasts of a more balanced flavor.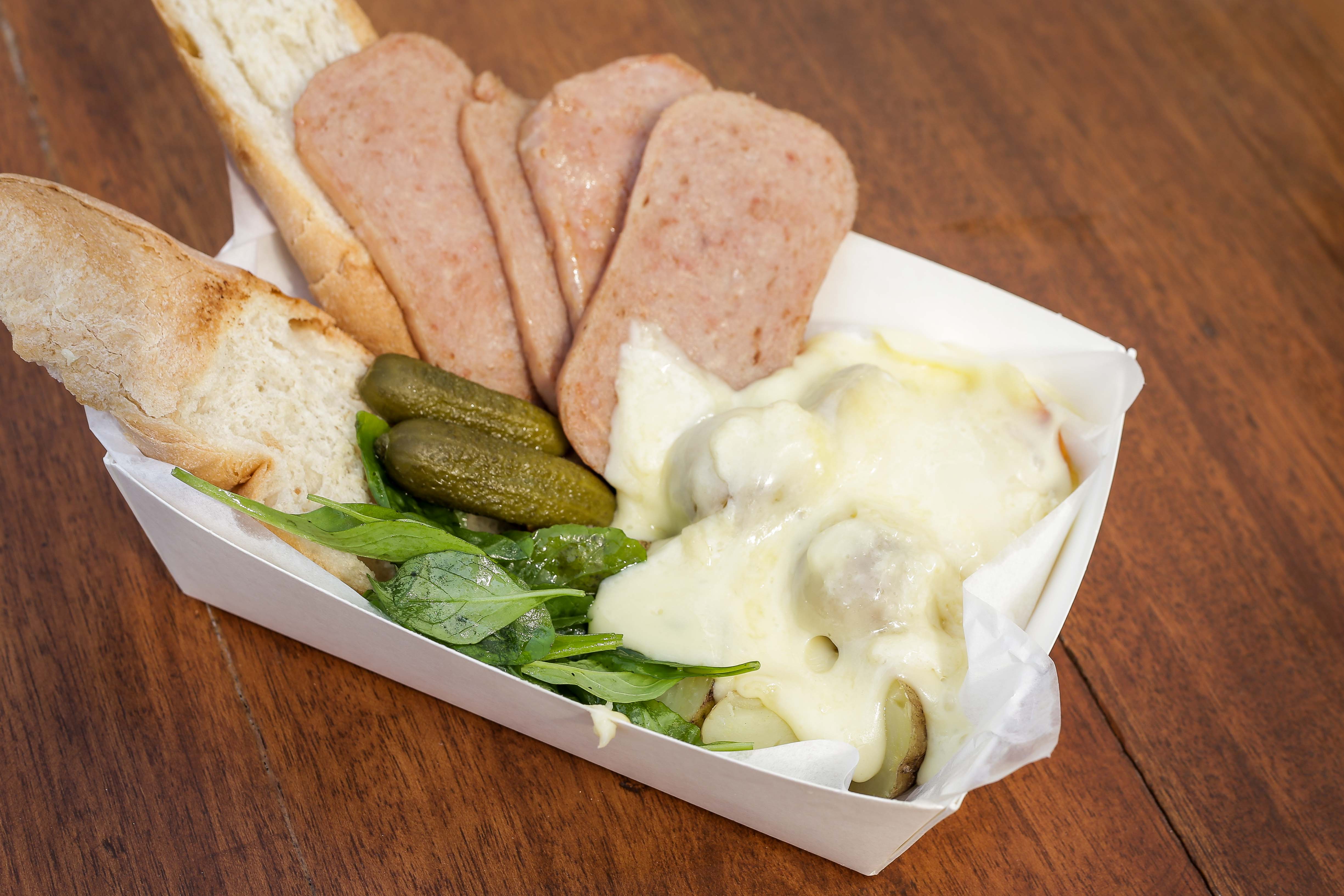 If the taste becomes too overwhelming, the set meals come with cornichon or pickled cucumber. The cornichon cleanses your palate, preparing you for another cheesy bite.
Any dish from Mr. Raclette is best consumed while hot. If your meal has gone cold and the cheese is back to a solid state, Margallo recommends to layer each ingredient from the meal and eat it like a sandwich. Anyway, whether melted or in solid state, cheese will always be heavenly.
TAGS: Cheese Mark Anthony Margallo Mr Raclette nolisoliph Open Kitchen Raclette
WHY GO?
It's rare to find melted cheese in food parks and Mr. Raclette serves good raclette cheese at an affordable price
MENU