Cyma's chef Robby Goco came up with a special grilled fish dish and it's only available here
Souv is Goco's take on modern Greek cuisine
info
Souv! by Cyma

Greek, Mediterranean

11 a.m. to 10 p.m.

0949-4819621, 946-6422

₱

P1,200 for two people
It's easy to fall in love with Greek cuisine. At least it was for me. When I first tried it years ago, I found that mix of freshness, smokiness, and spice so interesting, I craved for it. But it wasn't something I could eat every day—or so I thought, until I tried Souv! by Cyma.
As the name suggests, it's the newer, younger sibling of the well-known Greek restaurant by chef Robby Goco. Its name comes from souvlaki, which basically means meat grilled or roasted over an open fire. "Souv is the hip term for souvlaki," Goco says. "It's what the millennials call it."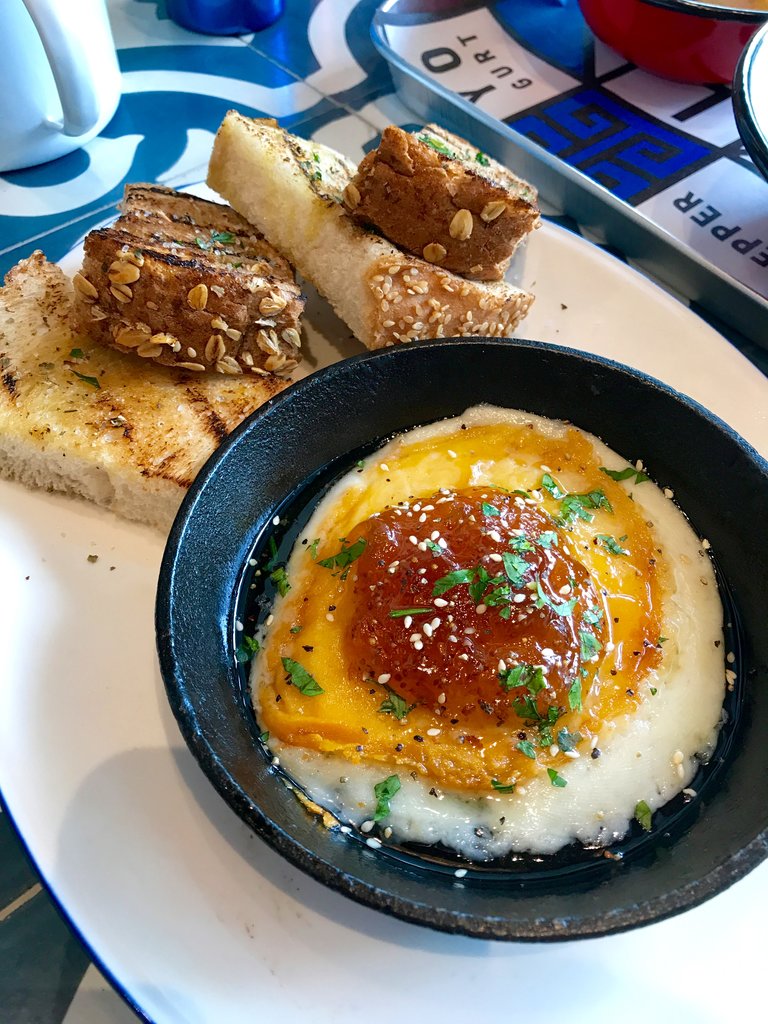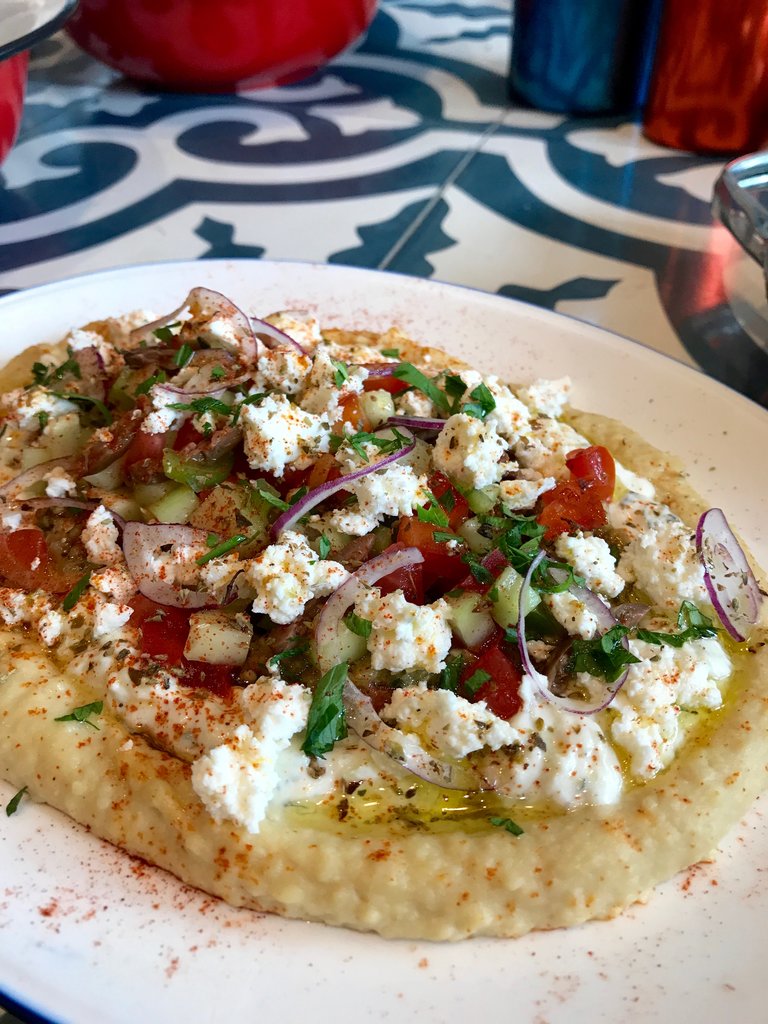 Keeping up with the evolution of the cuisine, Goco takes inspiration from modern Greek food. Whereas Cyma is more traditional, Goco says with Souv he can be more creative. Here, he can play with the Greek ingredients, giving a fresh take to it.
The menu makes use of the ingredients that dominate the Mediterranean diet, such as grains, nuts, and healthy greens, along with souvlaki (which comprises 60 percent of the menu). "You can have that (souvlaki) for lunch with a salad or as a bowl with quinoa and brown rice, or as a wrap using freshly made whole wheat or pita bread," Goco says. "Now for dinner, you can have that as a platter served with Greek coleslaw and some juicy potatoes cooked in the meat's drippings."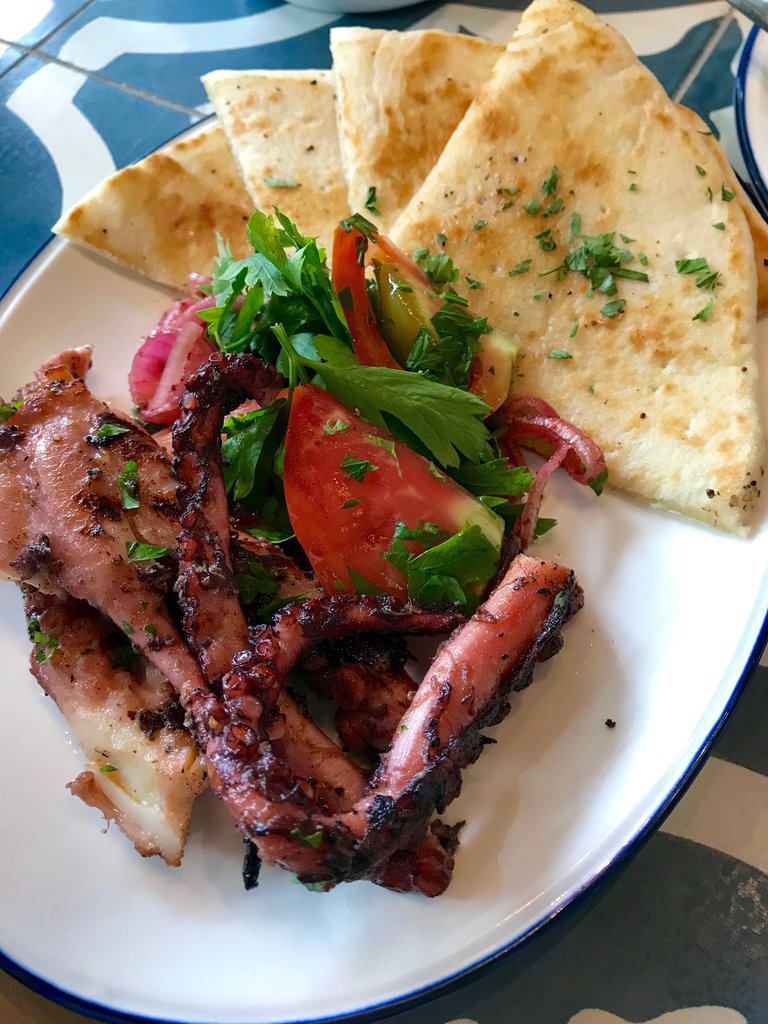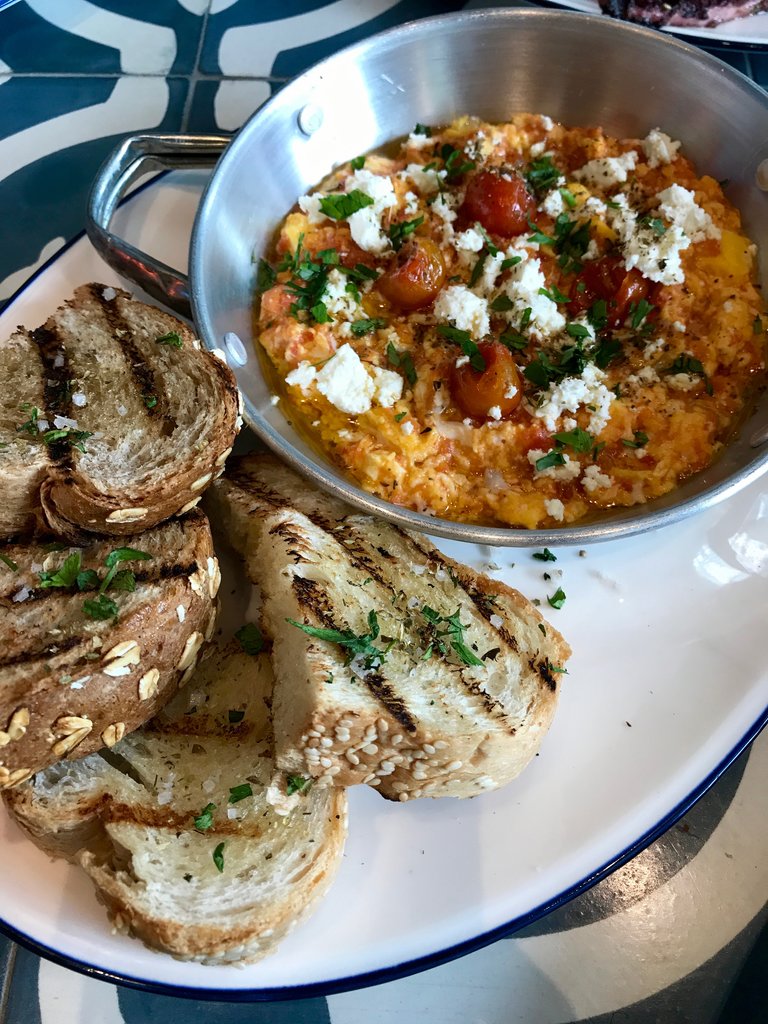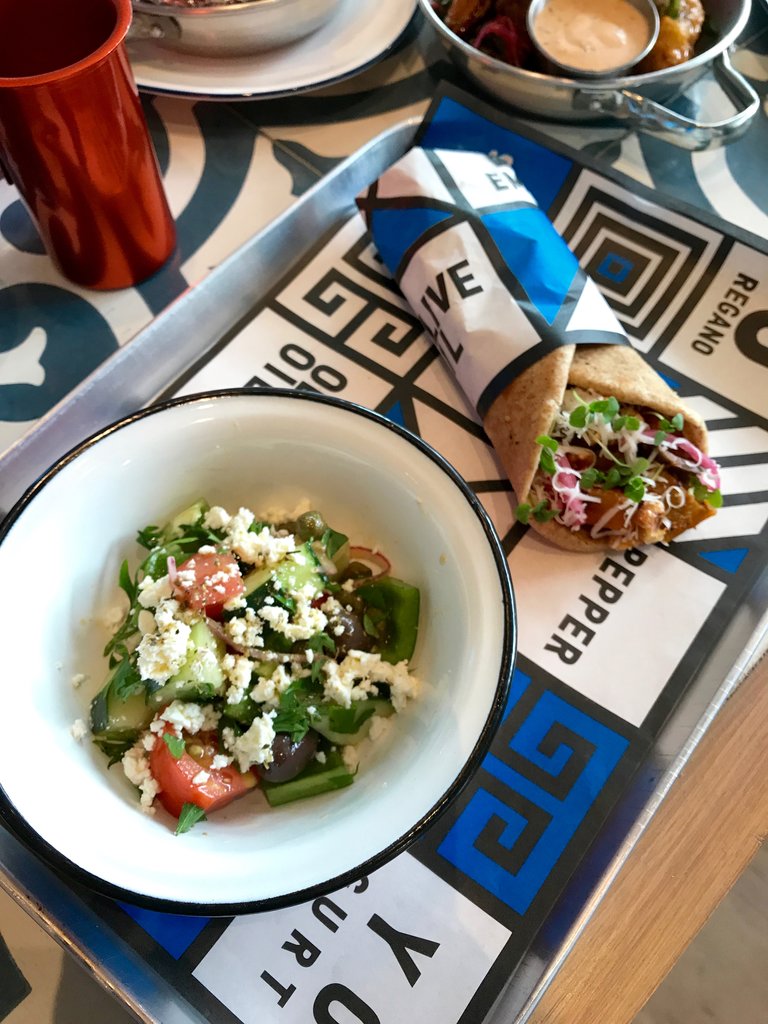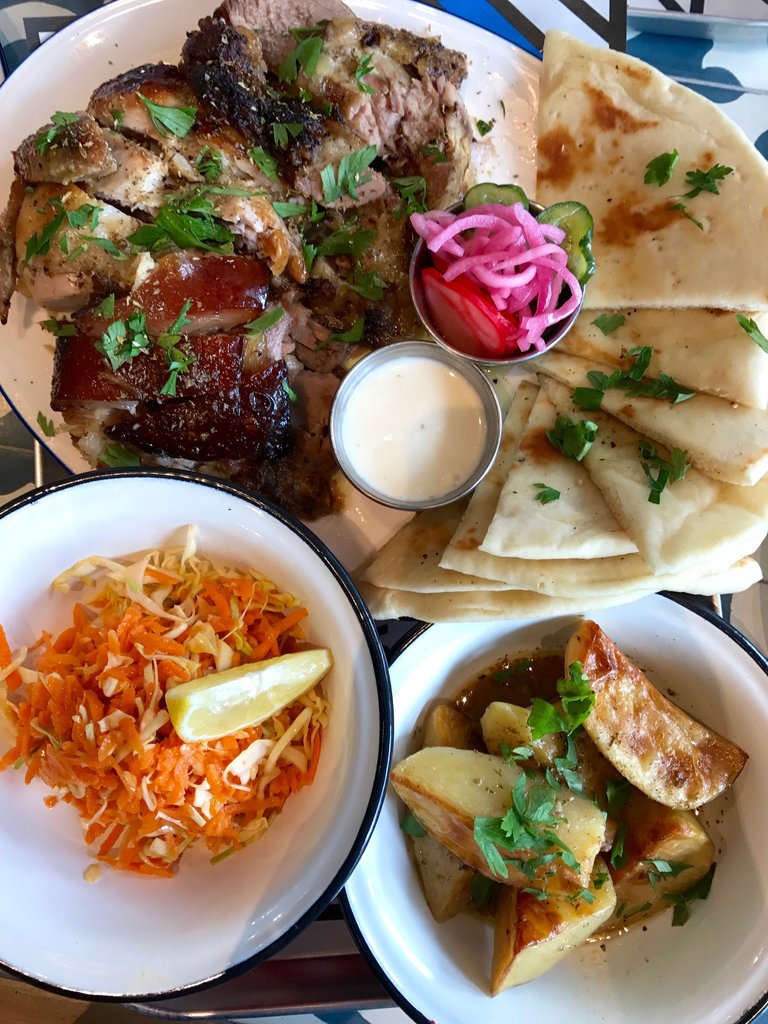 He also plays with items not normally seen on Greek or Mediterranean menus, but cooked and presented with Greek techniques and other ingredients. One such dish is the grilled whole fish, served with clams and EVOO lemon sauce. "The whole fish (lapu-lapu), there's not a single dish like that in Greece," Goco shares. There might not be any dish like it in any Greek restaurant here, either. "We use Greek ingredients, but this is my take on it."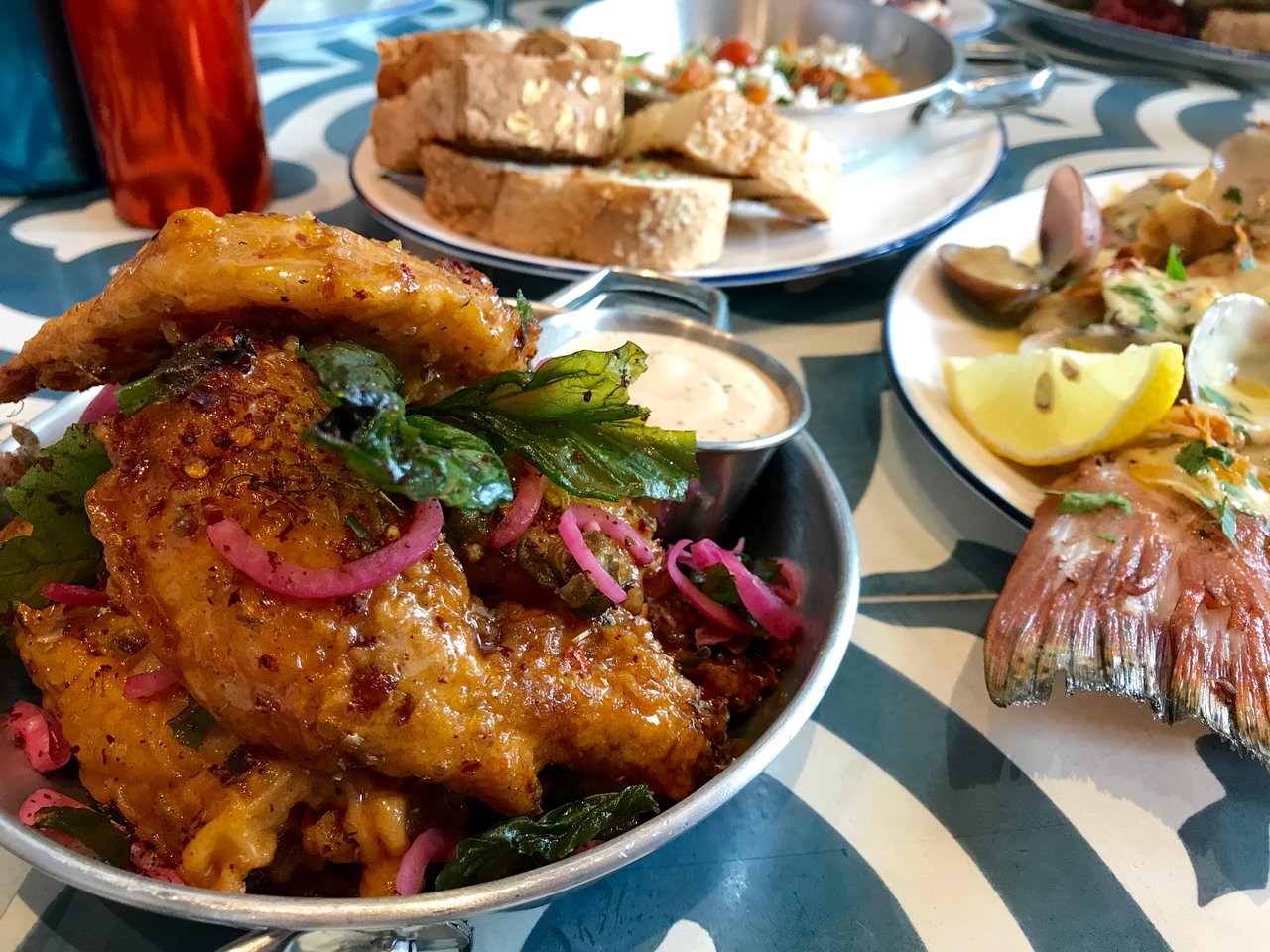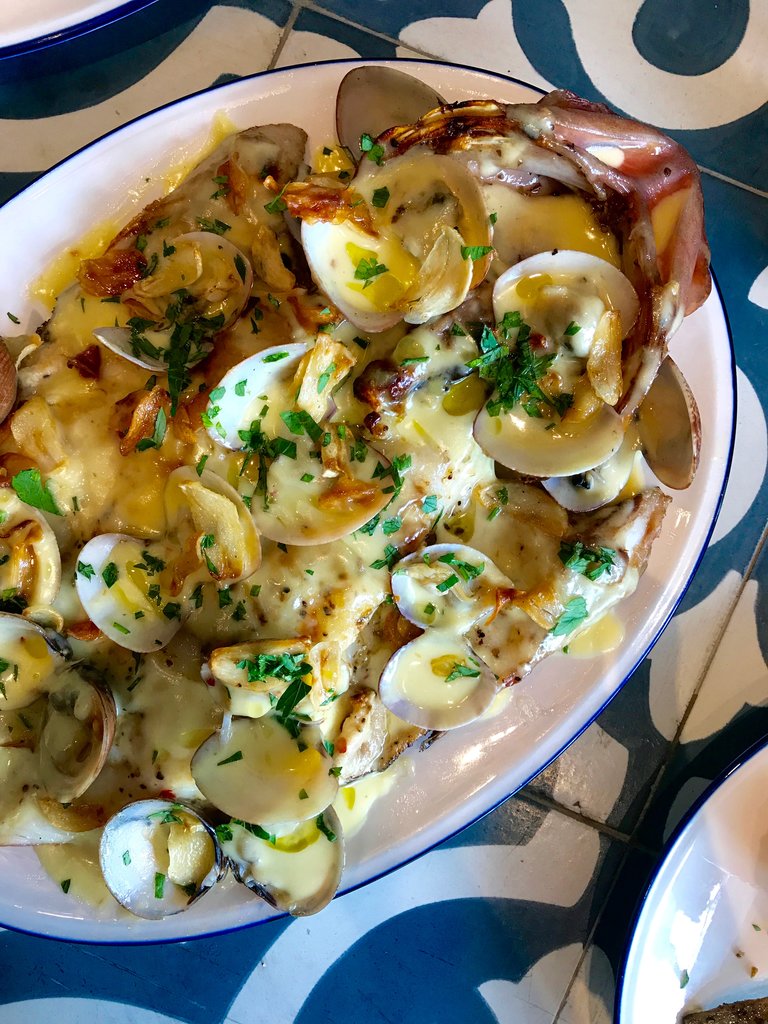 Souv's dishes were made to be enjoyed as an everyday meal. Wines to match these dishes are also included in the menu. Goco calls them "everyday wines," with the main selection kept to a simple and straightforward selection of four variants (white, red, rose, and retsina). In line with its goal to present a more modern side to Greek cuisine, cocktails are also available, which features a mix of fruity, herby flavors with the kick of alcohol.
TAGS: bgc cyma Greek mediterranean robby goco souv souvlaki
WHY GO?
If you're craving for Greek food but worry that it might be too much for lunch, go for Souv's lunch sets which are hearty with enough variety. Don't miss the other items on the menu, too, like the grilled whole fish in EVOO lemon sauce, and the sticky chicken wings.
MENU