You'll never have to leave your home this long weekend
Get food, grocery, and even booze delivered to your doorstep
Aug 18, 2017
We're blessed with two consecutive long weekends this month (Aug. 19-21, Ninoy Aquino Day; 26-28, National Heroes' Day). While others have arranged plans to leave the city and go out of town, there are those who just want to indulge in the great indoors (no, not that crappy TV series).
To those who choose the latter, we have one of the few guides that every introvert or bum for a weekend should know: a list of different delivery services you can avail in the metro. (We've also listed some TV shows you can binge.)
1. Packed meals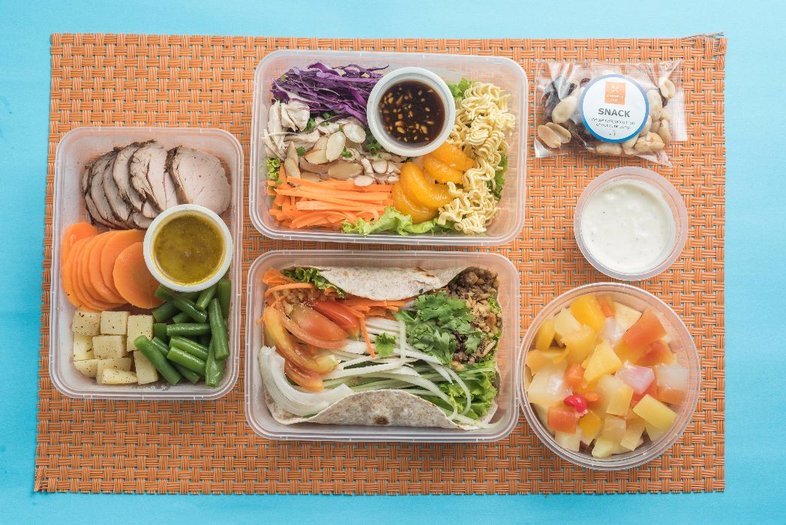 You may have eaten fast food a lot this week more than you have to, so we're putting "real food" on the list. One of them is City Meals which provides affordable "gourmet baon" to your doorstep without the delivery charge. They change their menu weekly, so make sure what you're ordering is available. You'll have to reserve slots, too, though, as they have the first-come-first-served rule.
If you're trying to watch your figure, you can rely on Lunchbox Diet. The concept is almost the same as City Meals', but this one focuses on low-carb meal plans, mostly for those who want to lose weight. (Read here for more diet delivery services).
City Meals, 0917-8326223, www.instagram.com/citymealsph
Lunchbox Diet, 0917-8093196, www.lunchboxdiet.com.ph
2. Booze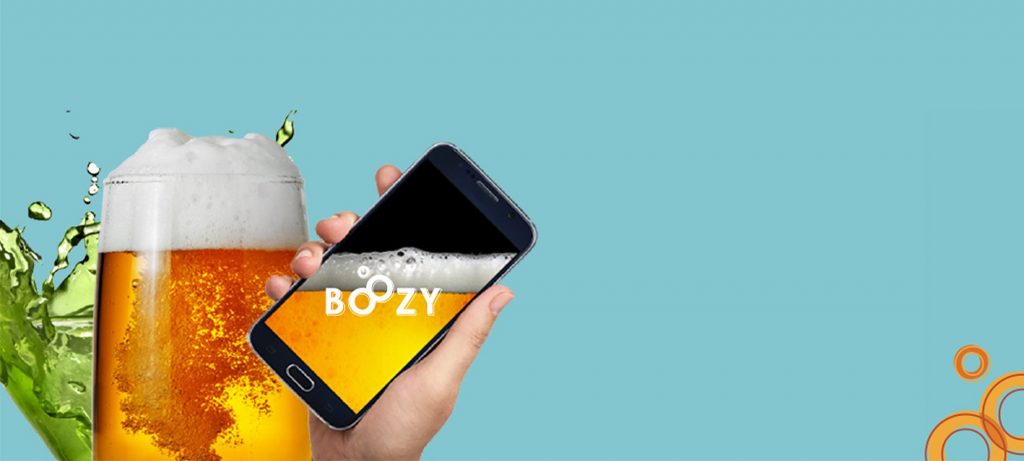 Boozy Liquor Delivery has all kinds of alcohol you thirst for—from beers to champagnes—with all the liquor brands you love. You can order through their website or phone from 1 p.m. to 10 p.m. on Mondays, and 3 p.m. to midnight on Tuesdays to Saturdays.
Karton.ph calls itself "your online bazaar" as it offers local artisanal goods and is always open for other sellers. But the most important information you need to know about it at the moment is that it houses local liquor brands such as Nipa Brew, Gaspi's, and Barik Supremo Lambanog.
Boozy Liquor Delivery, 0995-4488220, www.boozy,ph
Karton.ph, 785-0776, www.karton.ph/shop/beverages
3. Grocery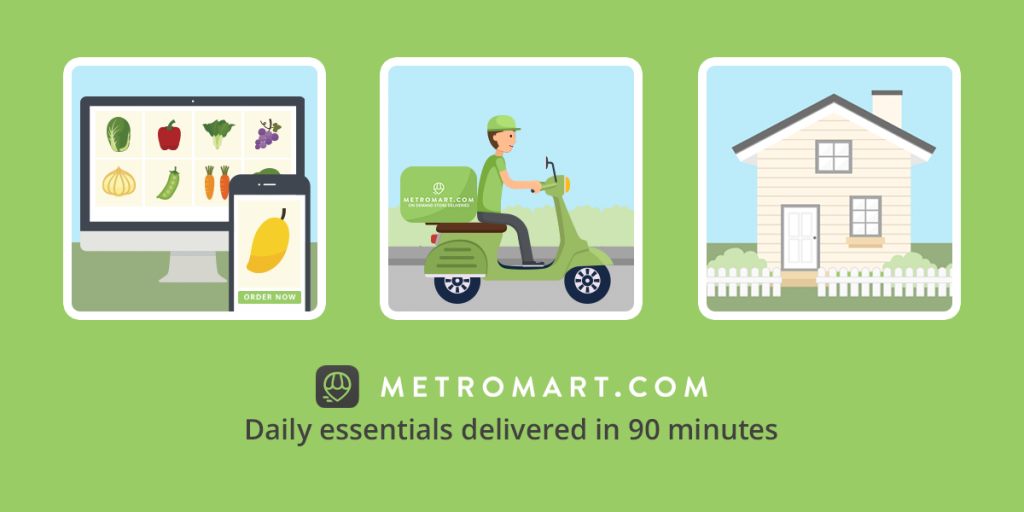 If you plan on cooking your meals by yourself, MetroMart is a good shop to get your groceries delivered from. It has different shops and brands under its wing ranging from drugstores to organic produce. Similar to a mall, they accept orders from 10 a.m. to 9 p.m. daily.
Lobster House, on the other hand, is "your shore-to-door delivery" as it provides live lobsters and other premium seafood items like sea urchin, curacha, abalone, and octopus. Yep, now you can cook like you're in Masterchef  in the comforts of your own home.
MetroMart, www.metromart.com
Lobster House, 505-1474/0917-5032860, www.instagram.com/lobsterhousemanila
4. Ice cream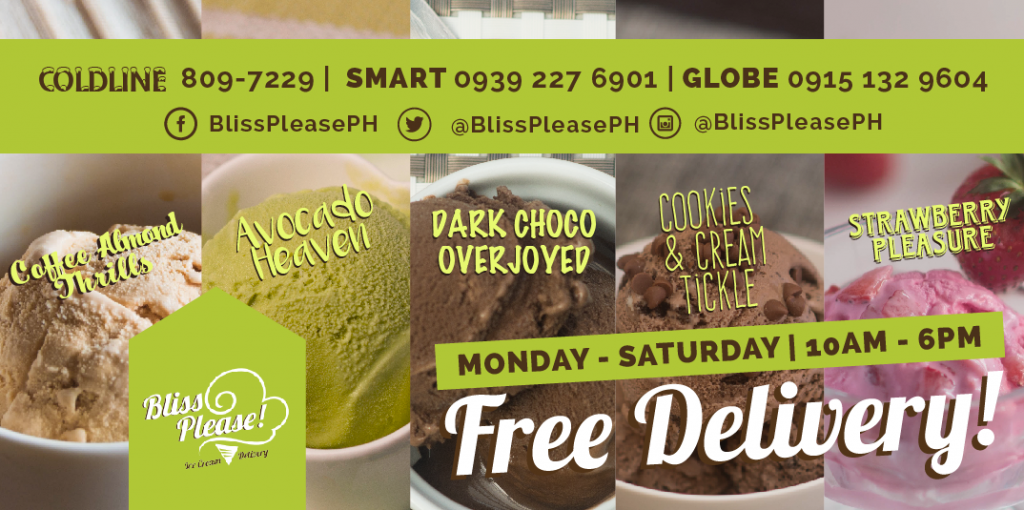 Unlike other food places that deliver ice cream, Bliss Please Ice Cream Delivery promises to bring still-frozen tubs of this dessert on your doorsteps. The tubs of ice cream in strawberry, coffee almond, avocado, dark choco, and cookies and cream are usually for groups of five or more. But who says you can't eat a tub alone?
Bliss Please Ice Cream Delivery, 809-7229/0915-1329604/0939-2276901, www.facebook.com/BlissPleasePH
Header image courtesy of Unsplash.com
Read more:
Why millennials can't stop working even when they're on vacation
Have a vacation within the city at La Casita Mercedes
Five stunning car-free spots in the world
TAGS: be delivery fixture nolisoliph