Up your skincare routine with these natural Asian products
Your skin will thank you and love you back
Sep 14, 2017
There seems to be a growing interest for skincare. Since the 10-step or more Korean skincare routine rose to fame, people are hogging skincare products like crazy. However, there is also that constant hunt for natural skincare products. Well, Asian skincare brands don't run out of these much gentler yet effective products.
Whether you follow the multiple-step Korean skincare routine or not, these natural ingredients are worth a try.
Honey
It's a no-brainer: Honey is great for your skin. As a teen, everybody around me suggested that I use honey to clear my acne. Honey is a powerful antiseptic and antibacterial properties that can hasten the healing of wounds and acne, and prevent infection by killing bacteria.
What to try? It can be hassle to apply a fresh honey mask on your face, but you can find sheet masks with honey as the main ingredient. Papa Recipe, for example, incorporates honey into their sheet masks. They also include other ingredients like ginseng, coptis japonica root, and other extracts to their recipes.
Available at K Beauty Café
Tea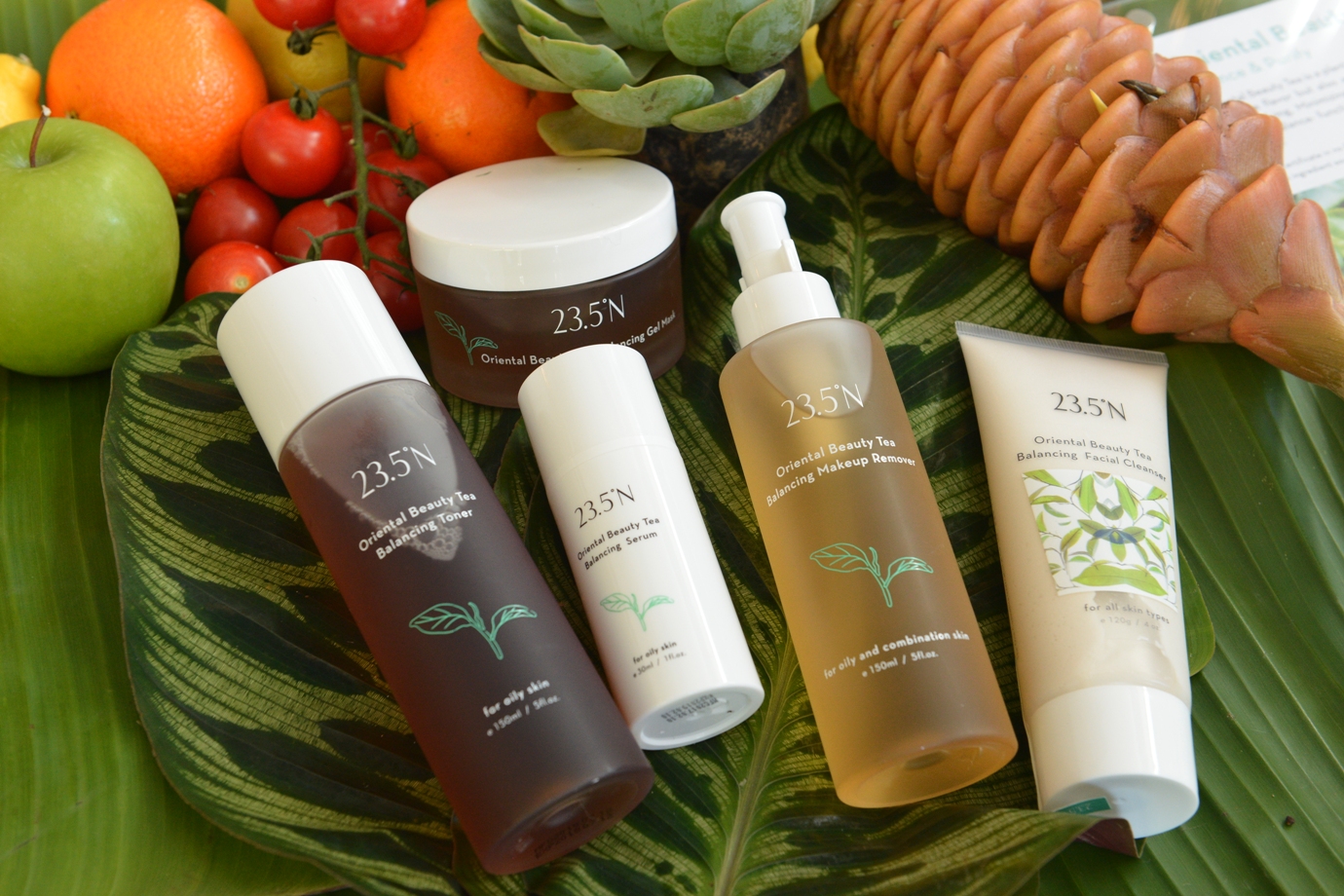 Whether it's supermodel Miranda Kerr or your grandmother who taught you about the beauty benefits of tea, it's known for its antioxidant and anti-inflammatory properties that can help you combat acne and calm redness.
What to try? Taiwanese brand 23.5°N uses a tea indigenous to Taiwan. Their Oriental Beauty Tea series gives solution to oily and acne-prone skin. Plus, 23.5°N claims that the plant-based ingredients are free of chemical fertilizers and pesticides.
Available at Beauty Bar.
Astragalus root

Astragalus root is an adaptogen that helps the body cope with stress and strengthen the body's immunity. The root is rich in flavonoids or phytonutrients that have good anti-inflammatory and antioxidant properties. The good news is that this promising root can also address numerous skin problems. And drinking it as tea is not the only way to benefit from this adaptogen.
What to try? Pyungkang Yul, a Korean brand, incorporates this root to their line of skincare products. Their essence toner, for example, is said to contain 91.3 percent astragalus root. As it has anti-inflammatory properties, astragalus root can help calm acne and redness, boost the skin barrier, and maintain the skin' hydration.
Available at K Beauty Café
Aloe vera

Aloe vera is a ubiquitous plant that we commonly neglect or ignore. When you ask your grandmother, you'll learn that this type of cactus locally known as sabila was used as their shampoo (gugo). In fact, they can give you a long list of this plant's benefits. It fades scars and stretch marks, moisturizes skin, treats acne, heal sunburn, among others.
What to try? If you want pure aloe vera gel, you can cut a stem and get the extract in its purest form. If you don't have a green thumb, however, you can try Nature Republic's aloe vera gel and mist. You can use it after sun exposure or anytime your skin needs moisture. Available at Nature Republic.
Fermented skincare

I know you love your kimchi and kombucha, but I'm not talking about those fermented food. Fermented enzymes in skincare products help in the natural production of amino acids, antioxidants, and other nutrients to help you gain that natural glow.
What to try? Missha Time Revolution First Treatment Essence is one of the Korean products that primarily use fermentation. This essence, in particular, has 80 percent fermented yeast concentrate. Missha promises that using this fermented product hydrates and rejuvenates skin.
Available at Althea
Header image courtesy of Unsplash
Read more:
Save the planet with these natural beauty and skincare products  
Time to dispel these beauty myths this 2017
Cruelty-free beauty products are actually better for you, and here's why
Dietary supplements are the next big beauty secret
TAGS: aloe vera Asian skincare astragalus beauty fermented honey skincare tea