You can put beer in kombucha at this Mediterranean resto
Kite Kebab Bar will show you how
info
Kite Kebab Bar

Mediterranean street food

Sunday to Thursday, 11 a.m. to 3 a.m. Friday & Saturday, 11 a.m. to 4 a.m.

8107388

₱

P600 for two
There's a crapload of things we're stressing over right now aside from our jobs and personal lives—what the National Day of Protest on Sept. 21 could entail, how fraternities in a Catholic university still do hazing, and how the majority of our lawmakers in the congress thinks human rights only costs P1,000. We're not the main players in these issues, but they're real, they're toxic, they're affecting us, and they'll affect future generations.
While we're allowed to be angry at these things, all we need to cool down is a de-stress session with grilled food and some booze (or maybe a lot of booze).
Now we can trust Kian Kazemi of Persia Grill to provide us with that much-needed break in his bar in Poblacion, Kite Kebab Bar.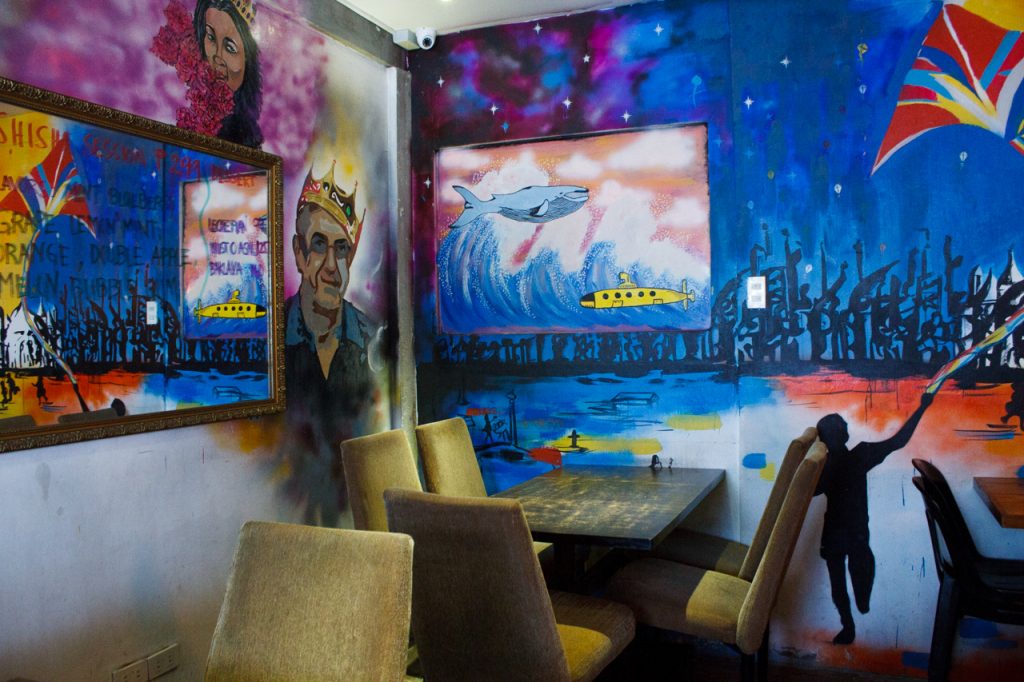 After 10 years of managing Persia Grill, his more commercially-known business, he had decided to finally push a passion project through where he can put all his creative juices alone. Thus, Kite was born.
"I wanted a creative challenge and freedom to express myself without the board members," says Kazemi. The board members are his parents and brothers. "I wanted to do something where it's strictly my style and my idea. I wanted to make my own mistakes and take care of them."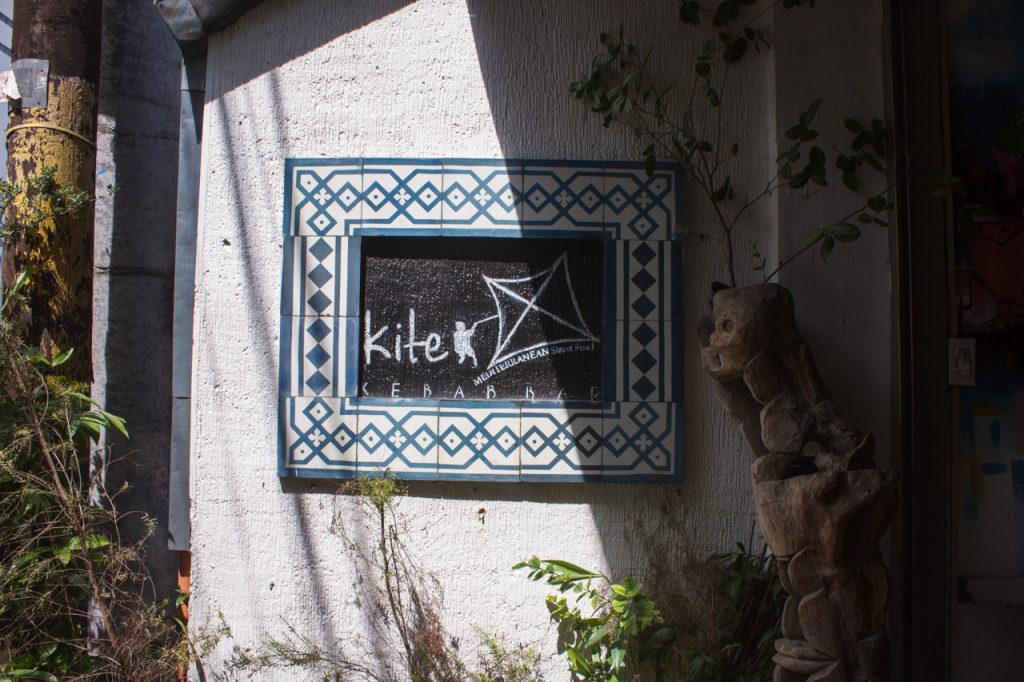 And he chose Poblacion as the home of his brainchild for a good reason. As a frequent visitor to the neighborhood years ago, when it wasn't as popular as it is now, Kazemi says he already saw its potential to boom. While drinking and talking to a friend at Señor Pollo one night in 2015, he shared how the spot in front of the Latin American place is perfect for a bar.
"I was just being kind, sharing my dreams with a friend. To my surprise, she replied, 'My dad owns that house,'" says Kazemi. What used to be a house with a water station in front and a garage at its side is now Kite. And that's when the four-to-five-month of courtship with her parents for that particular spot began.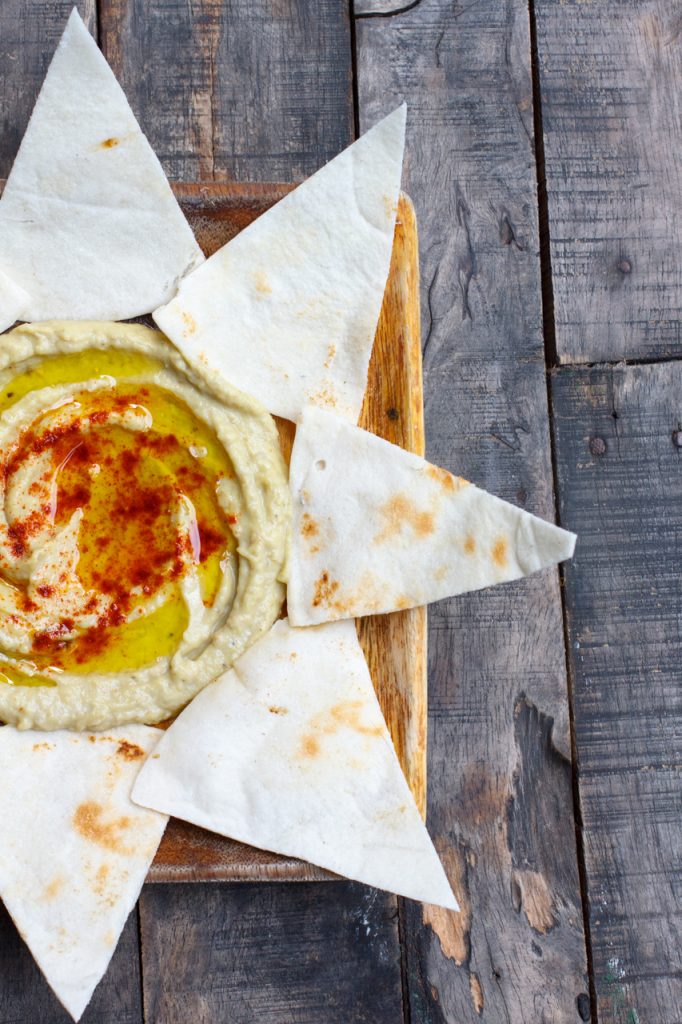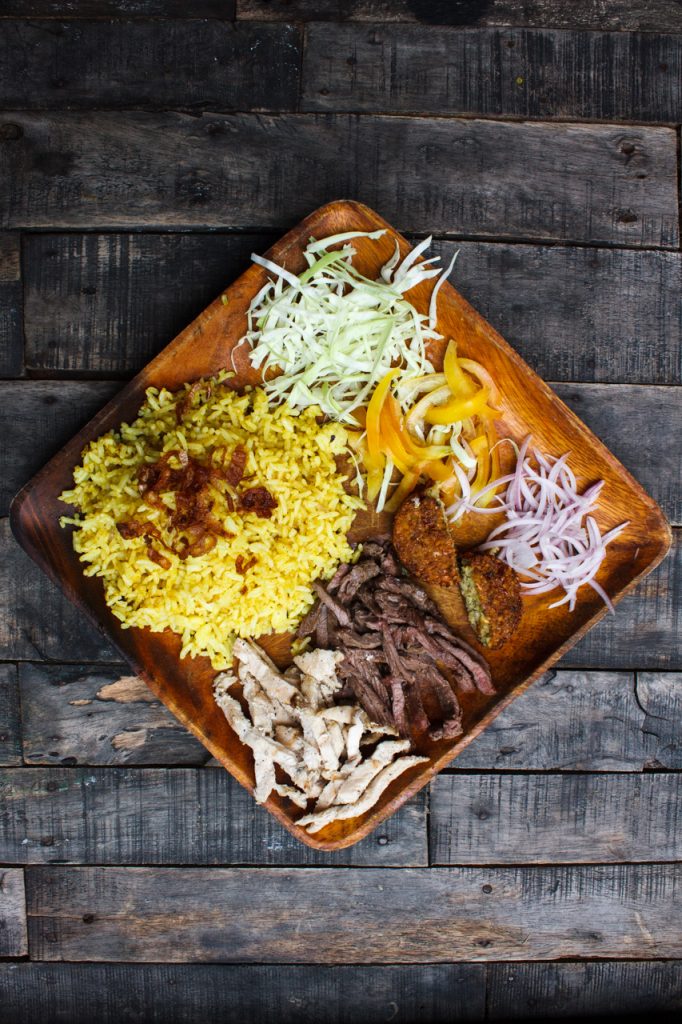 According to Kazemi, Kite's menu is a spin-off of all his favorite Mediterranean street food. He flipped the recipes and came up with these savory items. Start with their smokey baba ghanoush, a dip made of roasted eggplant, olive oil, and tahini from sesame seeds, paired with pita bread to warm your palate up for a Mediterranean food trip.
For a value meal-kind of thing, try their Shawarma + Falafel + Turmeric Trio rice plate and create your own combo. We had beef shawarma, chicken shawarma, and falafels (perfect for vegans) to eat with the turmeric rice and veggies, and boy, did they satisfy my craving for something grilled and savory.
You can't go to a Mediterranean street food bar without eating a kebab. I was expecting their spicy kebab to be hot as Mediterranean cuisine is known to maximize the potential of their herbs and spices, but surprisingly, it's not that spicy. Pair them with grilled tomato and onions for more burst of flavors.
Still have pita bread? Get creative by putting a slice of kebab on top of it and then dip in baba ganoush.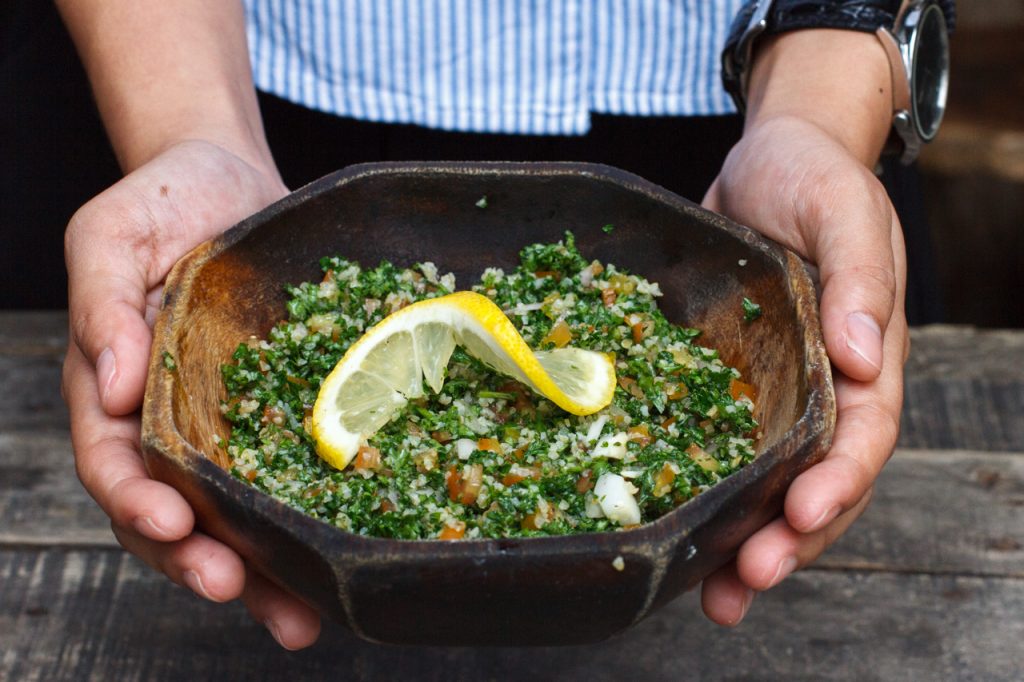 To cleanse the palate every once in a while, their Tabouli salad does the job. It's also high in fiber, thanks to wheat burgul.
They offer almost all kinds of drinks—local beers, single malt, wines, you name it, they probably have it. But for something different, they have Kite Beer, which is mixed with lemon-infused kombucha. Think of it as beer but better. It has hints of sweetness and a healthy dose of probiotics. What's not to like?
So when you feel like you've had enough internet and news for the day, grab a Kite Beer and order some bar chow. "Every thing in every corner is well-thought of. The interiors are not kind of robotic. Sariling sikap and it's rewarding. And people feel it when they go in," says Kazemi.
TAGS: city guide Kite Kebab Bar makati mediterranean nolisoliph Persian Poblacion south
WHY GO?
Their spicy herb kebab goes well with the homemade Kite Beer, which is made with lemon-infused kombucha.
MENU