Pets from Makati will never get lost again, thanks to these microchips
These microchips also monitor your pets' health
Sep 26, 2017
Imagine your pets as registered citizens, having a legitimate ID system in your city (I'd say country, but let's be realistic here).
For Makati City residents, this won't be just a mere concept anymore as the local government will be implementing the PET iCHIP technology in all the city's barangays next month. This kind of technology would hold information about the pet and its owner—like a birth certificate, but it would also contain medical records: pets' temperatures, history of diseases, and data on rabies vaccination.
It will be in the form of microchips and they will be planted into your dogs' and cats' shoulder blades area for free (if you live in Makati). The city government's target is to install them into at least 32,000 canine and feline friends. Of course, your beloved furry buddies will be in the careful hands of licensed veterinarians from the Veterinary Services Office (VSO).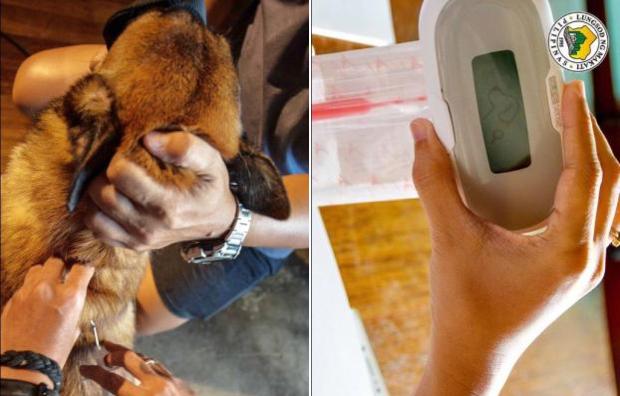 The microchips are small, no bigger than a grain of rice. Not only can they be implanted into mature dogs and cats, but into puppies and kittens as well. They also use radio-frequency identification (RFID) technology and will be useful until they get surgically removed.
And then what happens to the information? There will be a database wherein they'll get stored, making the data available for the VSO to monitor. VSO chief Dr. Ma. Katherina "Jing" Mangahas calls this the "absolute pet recovery program" since the owner, address, contact information, and the pet's name would be filed there.
The technology is also useful for pet owners who travel abroad with their pets as the chips follow international standards—the 15-digit code of the chips can be scanned anywhere.
The VSO already has 7,000 PET iCHIPS ready to be implanted into dogs and cats with existing records at the office. The rest of the chips will be brought within the year, according to Mangahas.
Header image courtesy of Unsplash.com
Read more:
What's it like living with 600 cats and dogs?
How to keep you and your pets safe during emergencies
Can you imagine a world without pets?
This is why AFP puts "aspin" over "imported" breeds for K-9 dogs
TAGS: be cats dogs fixture makati microchip nolisoliph PET iCHIP pets veterinary