Mushrooms are bizarre creatures. A type of fungus, the strange appearance of mushrooms can put off some people. However, they can also be so nutritious and tasty. Apparently, these fungi are not only good for your health but for nature and your home, too. London-based design duo Sebastian Cox and Ninela Ivanova are "growing" lamps and other furniture with a certain type of mushroom.
Cox, a furniture designer who focuses on creating fixtures with low environmental impact, developed an interest in using fungi when he discovered two branches joined together. "When I pried them apart I realized that what was keeping them together was fungus," he told National Geographic.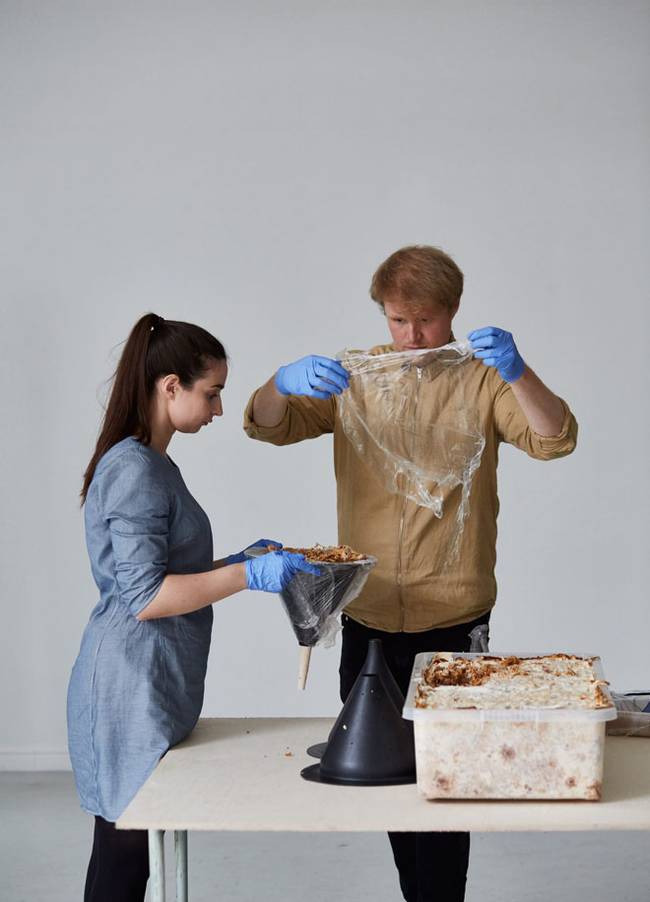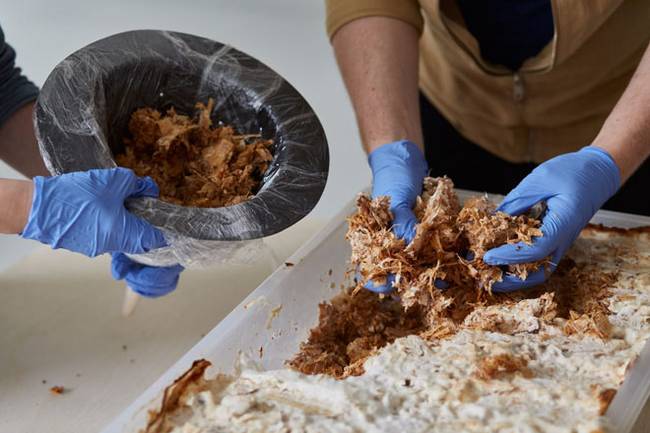 The duo now uses mycelium (the fibrous part) of a fungus called Fomes fomentarius. Ivanova, a researcher and designer known for using unconventional materials, discovered that this particular strain can work well with wood that "had no commercial value and would have otherwise gone to waste."
The process to make these mushroom lamps seems long and complicated, but it isn't. To create a lamp, Cox and Ivanova mix mycelium with hazel and goat willow wood to create what they call "myceliated wood." They then place the mixture into a mold and wait until it spreads through it, which only takes two weeks. The product undergoes a drying process before use.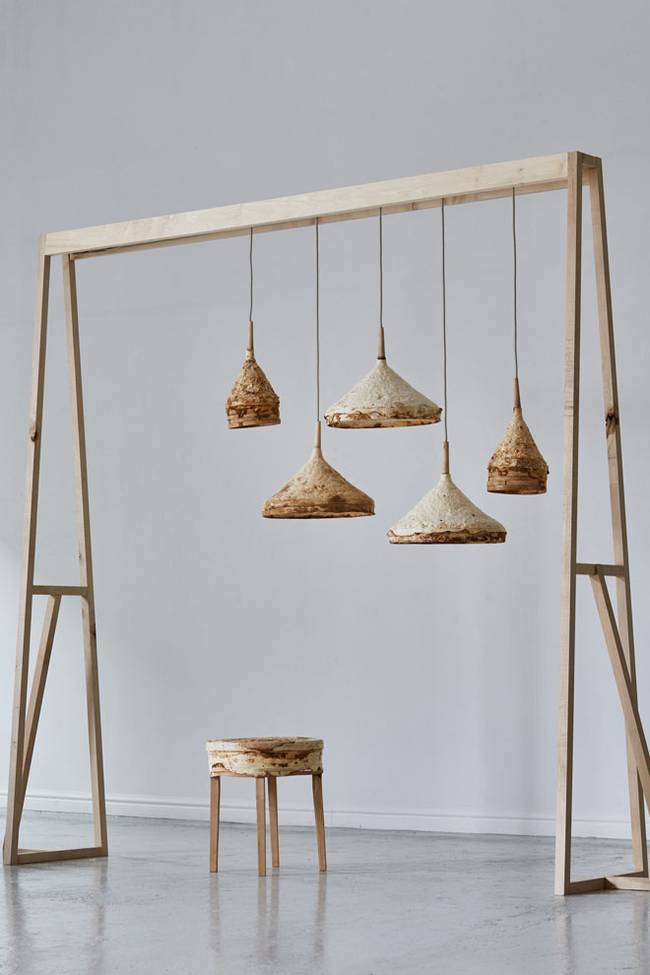 The materials may seem fragile, but mushrooms have a special lining called chitin that makes them durable yet flexible and lightweight. According to Cox and Ivanova, the material has a velvety and leathery feel to it. "It smells a bit like sweet tea," Cox said. And well, if you have to judge by sight, the lamps don't look as bizarre as you think and it can fit almost any interiors.
The mushroom lamps are not yet up for sale, but Cox and Ivanova already presented it at London Design Festival held on Sept. 16 to 24. In the future, the duo intends to delve into further research to make the product waterproof.
All photos courtesy of Sebastian Cox and Ninela Ivanova, from treehugger.com
Read more:
We're all making bad fashion choices
Everyone wants to be an environmentalist these days
Would you move to an island made of plastic?
This futuristic eco-resort in Palawan has shell-shaped hotels and rotating apartments