Marlou Arizala is dead, and Xander Ford's new face is…crossing the line?
Filipinos are triggered by cosmetic surgery, once again
Oct 2, 2017
The death of a young boy is taking the internet world by storm, and his rebirth into a young man with an entirely different face is turning everyone's heads with mixed reactions.
On the fateful night of October first in the year 2017, internet sensation and ex-Hasht5 boy band member Marlou Arizala unveiled his new look on lifestyle magazine television show Rated K. To go along with his new face, the 20-year-old also declared the death of his birth name and identity and declared himself reborn as Xander Ford.
The social media star shamelessly credits his new facial features and clear complexion to a series of cosmetic surgeries, and this has sparked discussions on bullying, beauty standards, and the limits of cosmetic surgery.
In Philippine show business, undergoing a nose job and skin whitening is almost always expected. Nobody bats an eye when a young singer thrown into celebrity from winning a singing competition suddenly gets a narrower nose and whiter, clearer skin. Nobody cares when some other female actress gets another liposuction. But, for some reason, these transformations always have to be hush hush. You're expected to lie about what's expected of you and it always has to be just enough to fit into the fray of gorgeous, hard-to-reach movie stars.
When you do it for yourself though, for the sole purpose of giving yourself gratification and getting comfortable in your own skin, everyone else has free reign to call you out and cast you down for desecrating the temple that is your body.
Refreshingly enough, certain celebrities simply don't care anymore. Older and more established stars other than Xander are embracing the wonders of cosmetic surgery and carrying their new, medically enhanced features with unwavering pride and dignity. Let me name a few.
Arci Muñoz
When Arci went back under the spotlight with her colored hair and pouty lips, everybody already knew that the girl had some work done on her. It might not have been talked about out loud, but we all knew. For some reason though, when she resurfaced with a brand new nose some weeks ago everybody went crazy. Some say that she finally crossed the line into Michael Jackson territory, others expressed support. Arci, on the other hand, has chosen to keep mum about all of this and enjoy her new look in private.
Lani Misalucha
Asia's Nightingale has always been vocal about her opinions on cosmetic surgery. In an interview with PEP.ph back in 2014, the world-class singer unabashedly admitted to having her nose and her teeth done to help with her career as a performer in a casino in Las Vegas. Whenever she's asked about her procedures, she always answers with the truth, saying "I'm not hiding anything."
Kris Aquino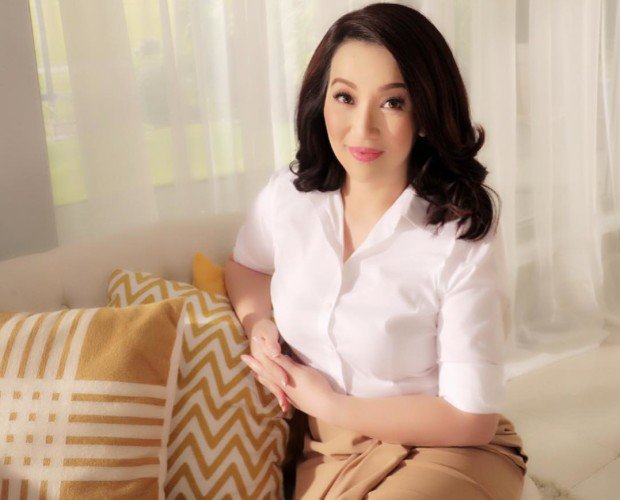 Even though Kris Aquino's admission about her non-surgical nose job was mostly accidental and cajoled out of her by friend and celebrity Vice Ganda, she immediately follows her flushed confession with "Proud to be me. Ewan ko sa iyo."
Though there is much to be said about body positivity and the questionable beauty standards of the Philippines, I personally don't think that shaming people who are only trying to feel more comfortable in their own skin leads to any sort of progress. So cheers to you Xander Ford, for getting what you want in life. At the end of the day, it's your face and your body anyway.
Header photo courtesy of Inquirer.net
Read more:
No 'ball' can measure one's self-worth
How to de-stress if you're not Sharon Cuneta
Here's how the Negros Trade Fair will change your skincare routine
TAGS: beauty fixture Marlou Arizala nolisoli.ph Xander Ford