Craving for the flavors of your childhood? Milk Trade may have the solution
Their steamed milk pudding will take you on a trip through memory lane
info
Milk Trade

Hong Kong

11:00 a.m. to 8:00 p.m

944-6623

₱

P500 for 2 people
At the corner end of a line of stalls at Hole in the Wall sits a curious counter—curious not because of an eccentric visage but the lack thereof. Save for the steam box filled with plastic-wrapped bowls, Milk Trade is stark compared to the more colorful designs of its neighbors, and the stall's two dishes also have the same straightforward quality.
Steamed milk pudding and eggette waffles don't have much to say in terms of ingredients and flavor. Although upon investigation, the seemingly uncomplicated dishes require a good deal of technique and precision. Both the bowl of pudding's and the ovoid confection's simplicity evoke a forgotten nature: that of youth and naiveté associated with simpler times of childhood.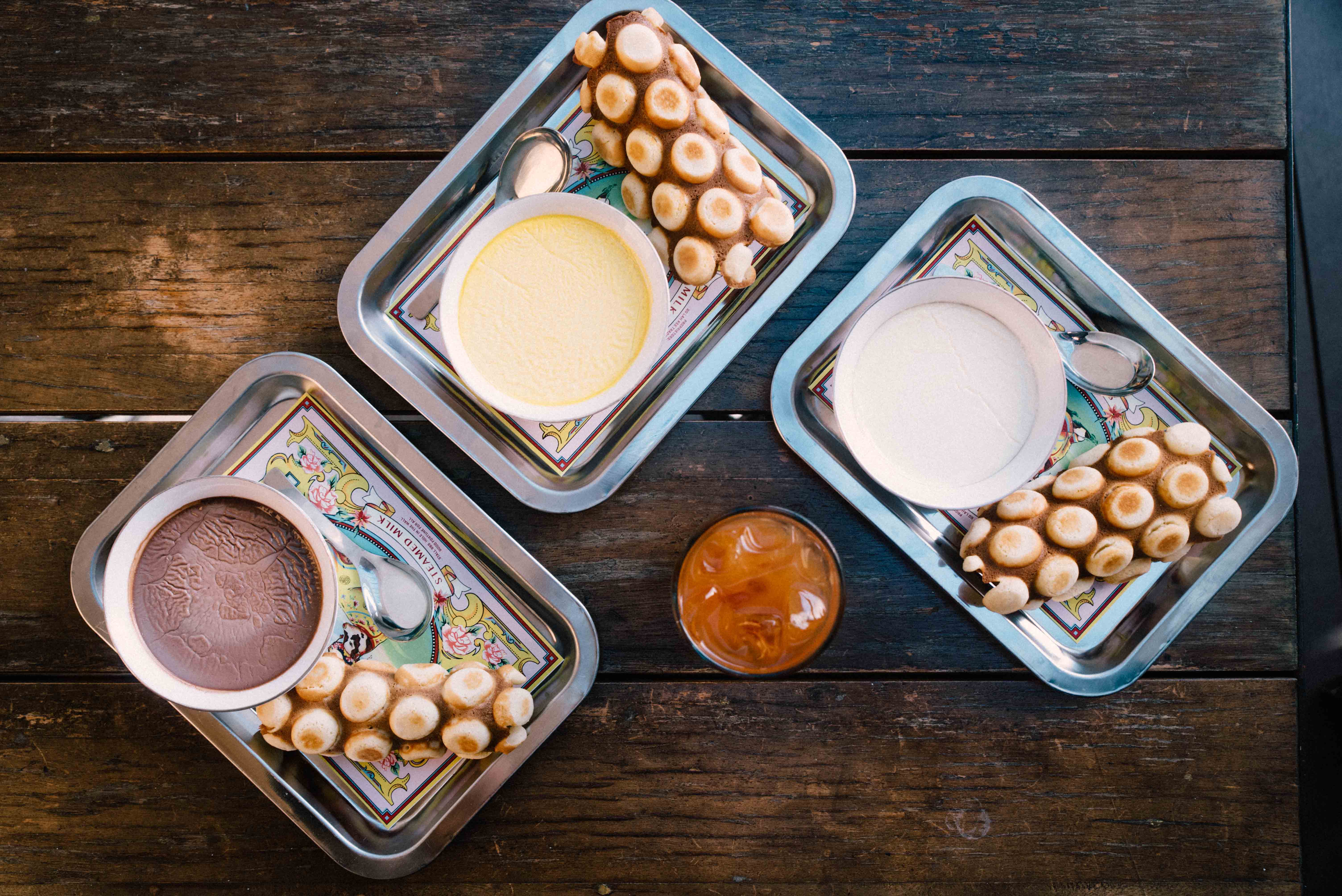 Both dishes, in fact, are ingrained in the collective memory of Hong Kong's population, as the two are common there: eaten with a meal or as a snack, unreserved for a particular time. "Our partner Charles Paw was really addicted to the steamed milk. He told us that there's nothing quite like it here in the Philippines," says Kristine Lotilla, one of the partners behind the concept. Halfway between local taho and flan in mouthfeel, the highlight of the bowl of pudding lies in the layer of skin that adds texture to an otherwise smooth spoonful.
It is the playful texture of the two that appeals, in a raw way, to childhood fancies. The eggette could easily be an afternoon snack bought from manang outside school grounds. A treat held in your hand or shared with friends on the way home, the globes of moist cake are covered by a crisp golden exterior. Eating in itself becomes play.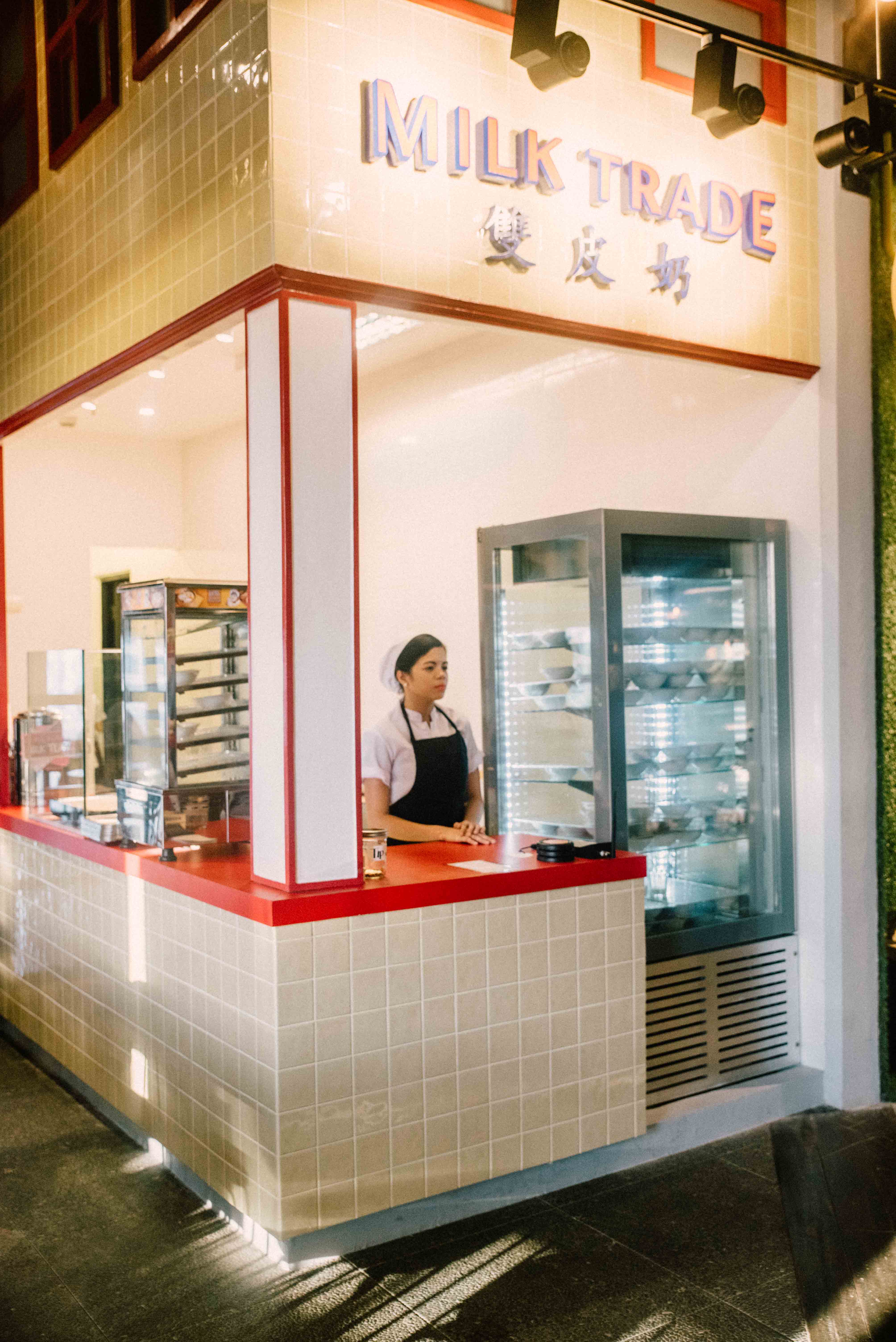 There's room to grow and build on Milk Trade's two dishes, however, as there are plans to add toppings and other flavors soon. But between the pursuit of bold flavors and filling portions at Hole in the Wall, Milk Trade's menu offers something light and refreshing. While it may not rouse gastronomic fantasies, a bowl of steamed milk and a cone of eggette offer innocent enjoyment.
This story was originally published in Southern Living, June 2016.
TAGS: dairy eggette Hole in the Wall milk nolisoliph pudding steamed milk
WHY GO?
Milk Trade brings to the Philippines a taste of Hong Kong's childhood memories in full flavor with a straightforward menu that focuses on just steamed milk and eggettes.
MENU