La Maripili champions churros down south
This churreria also serves crepes and breakfast
info
La Maripili

Spanish

10 a.m. to 11 p.m.

0905-5187422

₱

P500 for two people
Branded as a place disconnected from the real world, Alabang just joined the churro craze with the opening of La Maripili Churreria in the newest building of Alabang Town Center.
The churro is definitely the hero in this churreria. Golden rods made of flour, salt, and water are cooked non-stop to serve the curious and churro-deprived diners in Alabang. As you line up at the counter, you can observe how the magic of churro-making happens. Every batch is deep-fried in clear vegetable oil and then transferred to a baking tray with a sheet of white paper, proof to the diners that their churros are served with no grease.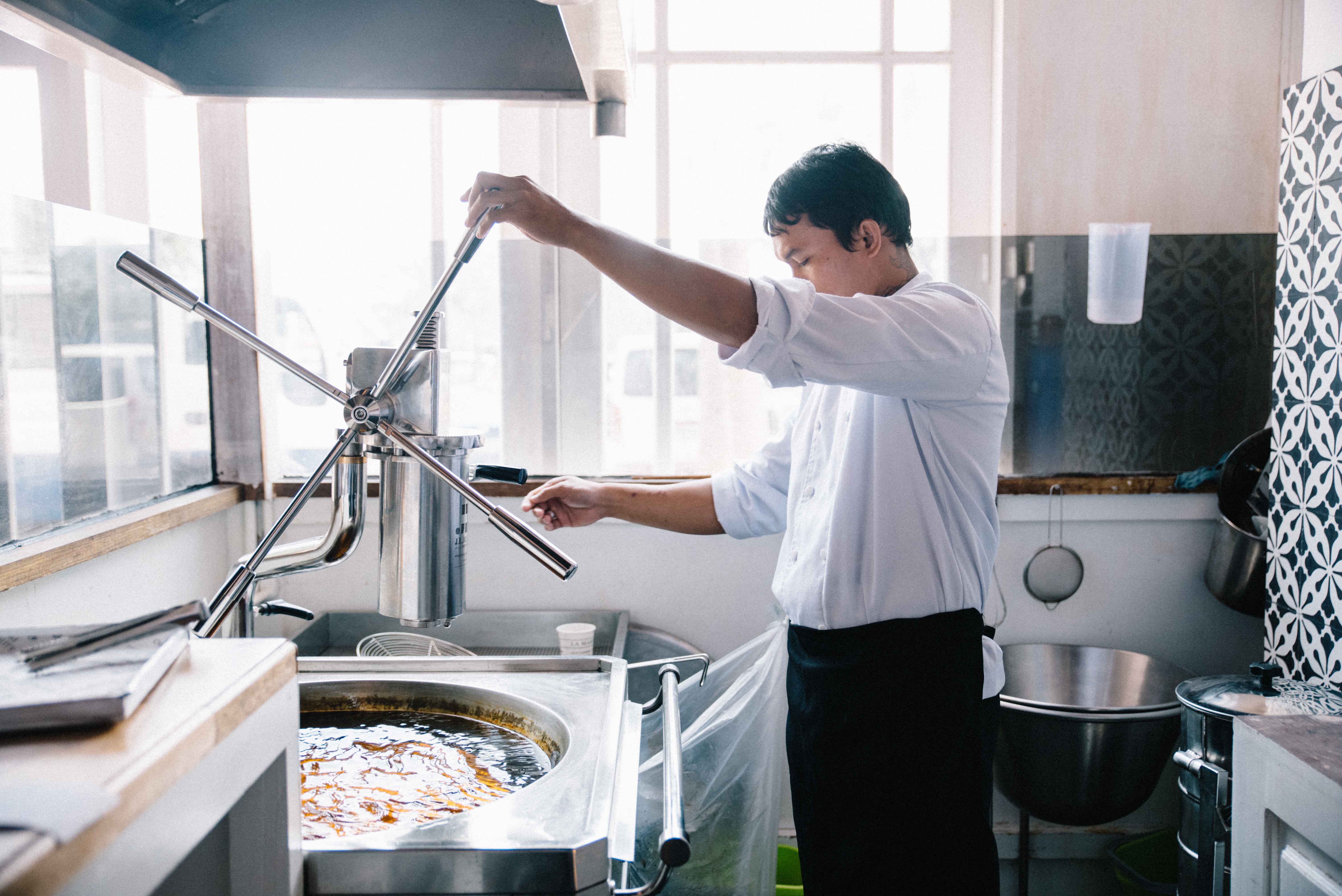 Placed in white paper cones, these sugar-sprinkled sticks are best devoured with organic hot chocolate from Davao. It may be a tad bitter to some palates, but it is the perfect match to a perfectly cooked churro. With every bite, you will hear a crunch, a crunch that echoes even as you chew. On the inside, it is light and spongy, different from the tough and chewy churros common in other establishments. The hot chocolate (please don't call it a dip) is the middle ground of not too runny and not too thick.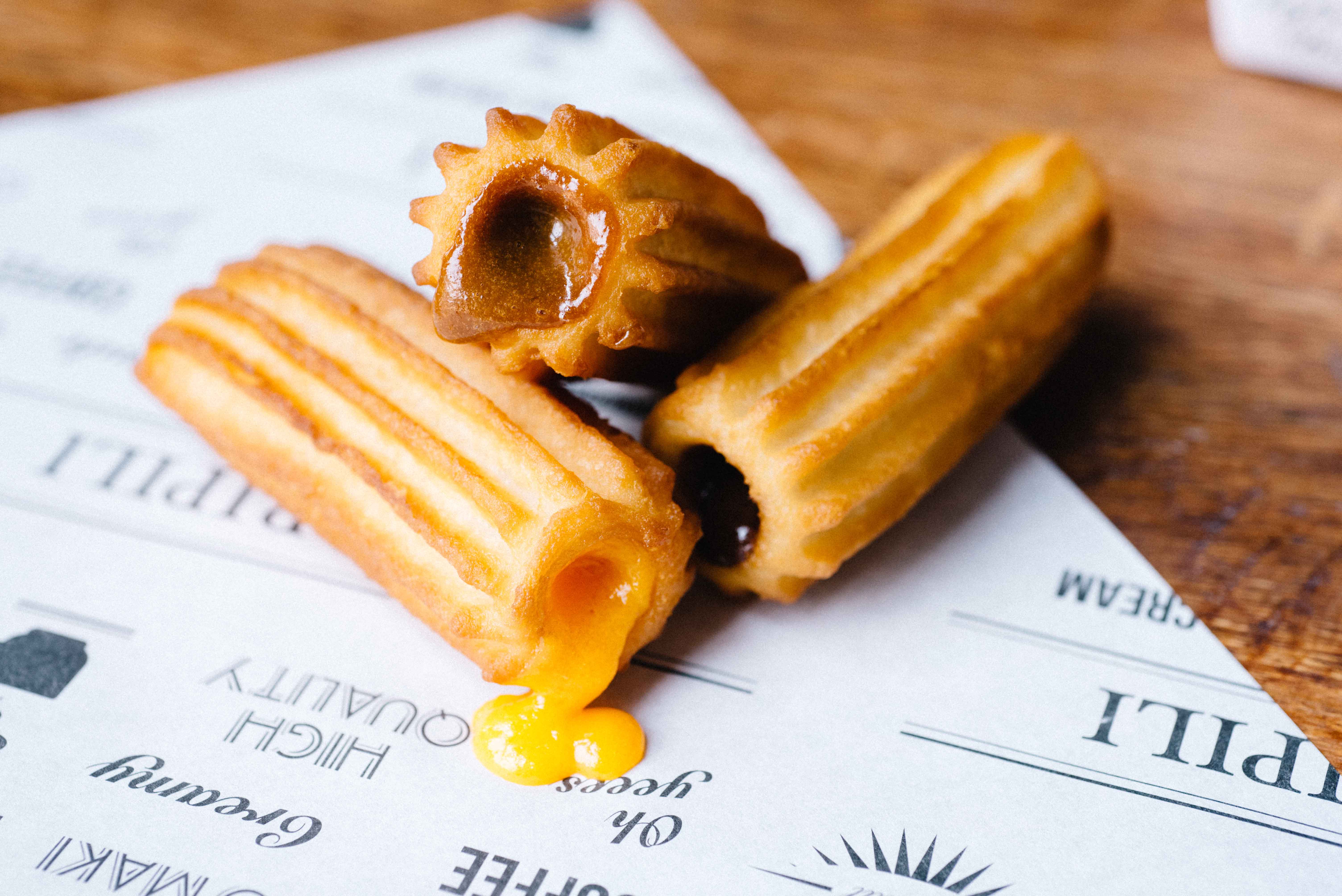 Apart from the classic churros, La Maripili also offers flavored versions—with a choice of sweet fillings or savory toppings—and chocolate-coated churros. Their fillings vary from the cocktail-inspired Mojito to the playful Chocolate and Chili Mousse. These churros can also be stuffed with the savory Spanish favorites: jamon serrano and chorizo. And for the extra sweet tooth, the various chocolate-coated churro options are the way to go. Here's a tip: order the dark chocolate one with an additional drizzle of olive oil and a sprinkle of sea salt.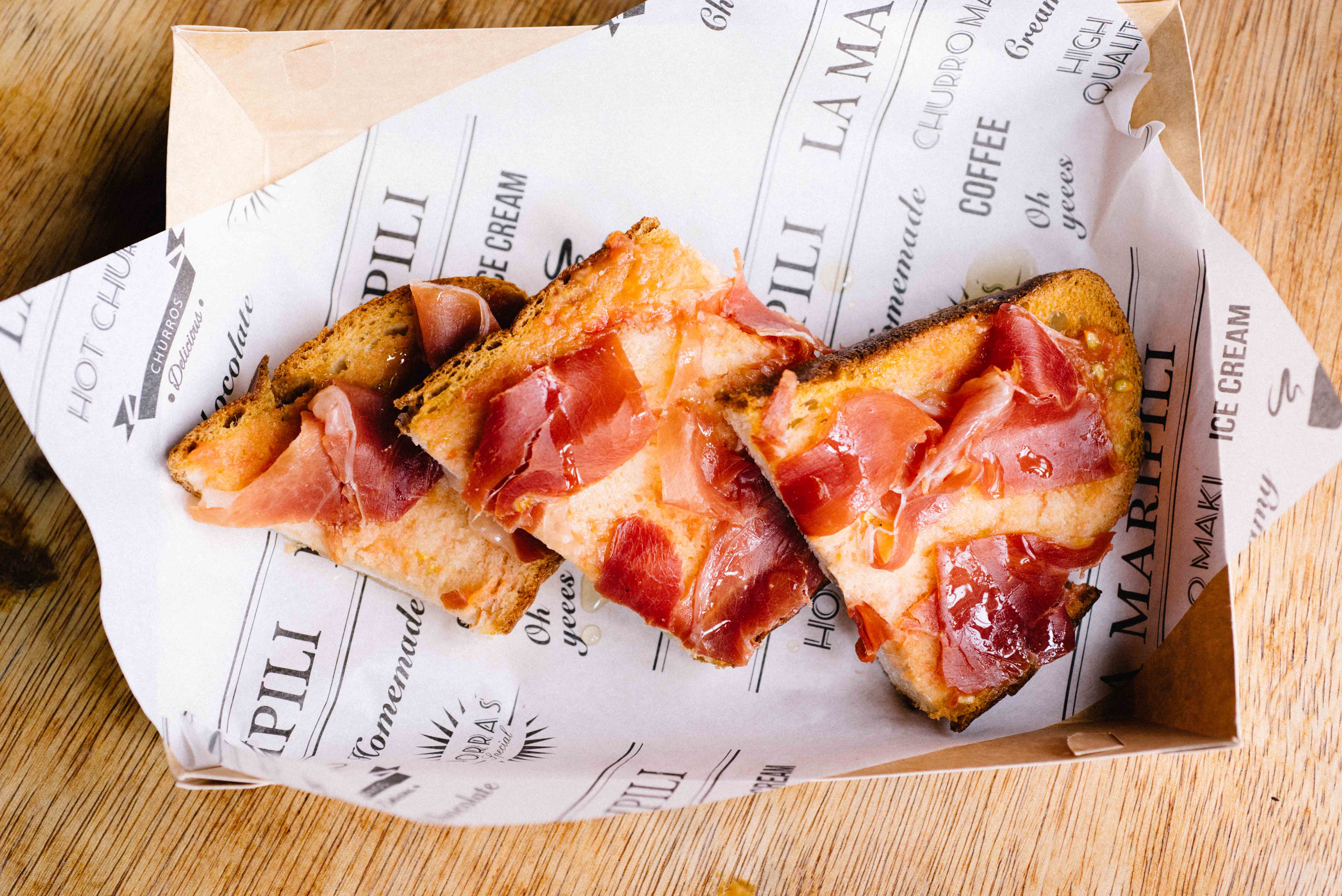 There is more to this quaint churreria than churros. Toasts and sandwiches are often overlooked on the menu, but the options available are simple yet rich in flavor. The Pinoy Catalan—one of the favorite toasts—is made with grated tomato, homemade roasted peppers and onions, and spicy tawilis in olive oil. For sandwiches, La Maripili Churreria's version of grilled cheese is made more special with homemade chorizo.
With the resurgence of churros in Manila, give it a few more years until this Spanish snack becomes a local classic.
This story was originally published in Southern Living, June 2016.
TAGS: Alabang Town Center churros La Maripili nolisoliph
WHY GO?
La Maripili offers churros with sweet or savory fillings and toppings (ever tried churros with jamon serrano?). Aside from churros, they also offer a selection of sandwiches. Try their grilled cheese, which also has homemade chorizo.
MENU