How a Kapitolyo co-working space rocks a room of different motifs
STKD Zeppelin proves that there's cadence in a jumble
Dec 28, 2017
Step into STKD Zeppelin and be welcomed by a lounge area decorated with full-sized surfboards, a bike, and motorcycle paraphernalia. Turn a corner and set your eyes on antique diving helmets hanging over dark leather couches and steampunk sculptures. Look the other way and behold a charming Parisian kitchenette with sky blue cabinet doors and bright orange accents. This new co-working space in Kapitolyo has so much going on in one room, it almost gives you whiplash. But there is rhyme and reason to this seemingly disjointed madness.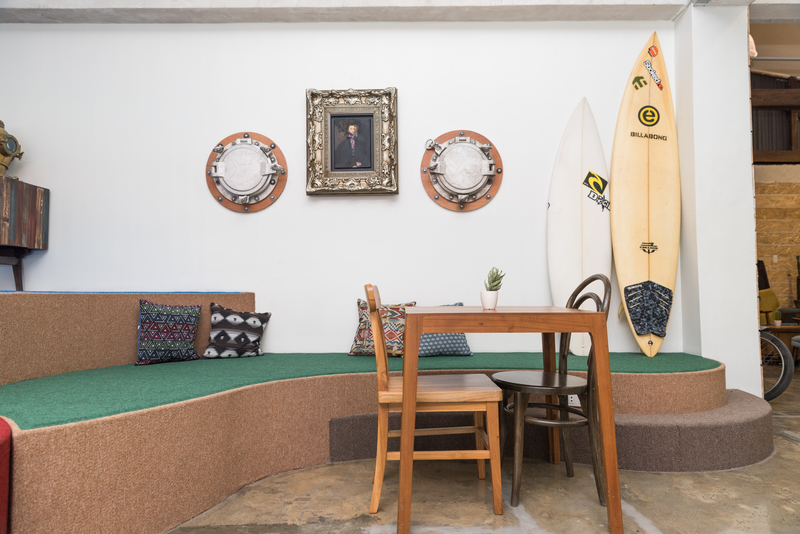 The co-working space on Bristol St. is part of the MotoSurf lifestyle brand Stoked's four-part compound, which was envisioned to give customers, old and new, a more holistic experience of their brand. The compound consists of the Stoked retail store; the Caférista; a motorcycle garage; and, of course, the STKD Zeppelin. The purpose of the first three areas of the compound is to encourage people to spend time with Stoked: to get them to know the brand and to show them their builders and artisans in action. STKD Zeppelin, then, conveys the fantasy of the brand to visitors.
The fantasy? One of never-ending motion and adventure.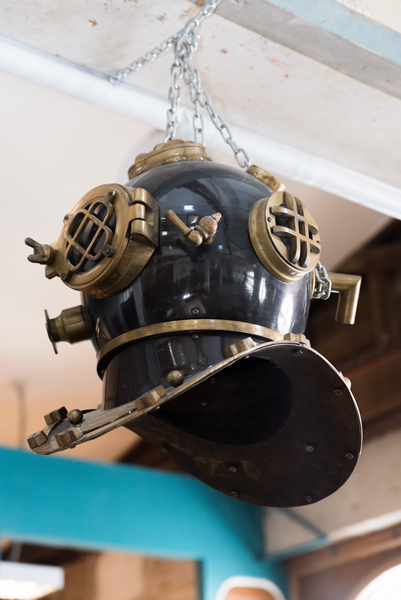 The seemingly disjointed themes of each corner of the room actually flow into each other. Each theme depicts what JV Borromeo and his co-owners, JJ Atencio of 8990 Holdings and Joncy Sumulong of Flotsam and Jetsam Hostel, believe the younger generation aspires for in life: traveling and enjoying life's greatest pleasures. The motorcycles and the surfboard displays echo the feeling of freedom one gets from going out on a ride or catching the waves, and the owners believe that this illusion of motion, of the freedom to go after one's greater goals in life, is what makes for a better, more efficient, and more creative "co-worker," millennial or otherwise. "When you come here, we want you to forget about everything and just think about what you want to do in life, where you want to go, what you want to be."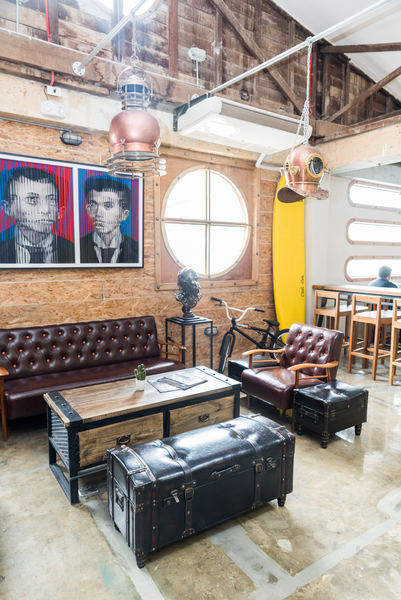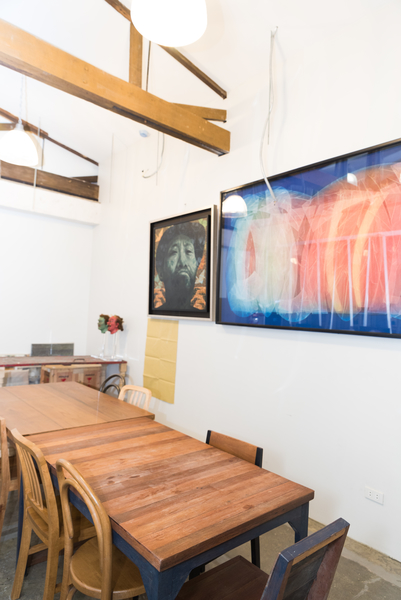 As it turns out, the Zeppelin has attracted "co-workers" who want to be just about anything and everything. With the capacity to accommodate 100 persons, with 64 chairs and a couch, this co-working space sees the likes of start-up tech companies, freelance artists and writers, students, and so much more. With this odd mix of people, the co-working space also aims to cultivate community, a network that will benefit both personal and business needs. Borromeo proudly claims that he basically wants to build the physical version of the social network through this co-working space. "So it's a place where we can meet and talk to people." Zeppelin's marketing manager Des Santos uses a metaphor to illustrate further the team's vision: "Like a rubber band, [the client's network] will expand and expand as the co-workers grow in number. [It's about] widening your network. And it's not a one-time business sort of connection." It's quite unlike what you would get on digital social media.
Perhaps Zeppelin is a reminder of the working man and woman's need for a personal narrative. It reminds us how vital it is for a person to believe themselves the hero of their own story-one filled with interesting identities and breathtaking sceneries.
STKD Zeppelin. 11 Brixton, Kapitolyo, Pasig City. 0926-6565714
This story originally appeared in Northern Living, Dec. 2017
Read more:
Co-working spaces where people won't kick you out for studying
Three effective ways to make telecommuting work
Why co-living spaces may be the solution of the future
TAGS: make nolisoliph space