Tokyo is a little apprehensive. Meeting us for the first time, he had his reservations as anyone would upon getting to know new people. It wasn't until he was inside their house that he livens up, pacing every inch of the space, jumping up and down the couch. He's a character, as any teenager his age tends to be—at least in dog years. Tokyo is photographer Patrick Diokno's two-year-old Shiba Inu.
In Diokno's Mid-Century Modern-clad apartment, Tokyo fits really well with his well-trimmed caramel coat that matches the oak drawers. Or perhaps it was the fact that he was a Japanese dog and the Japanese are known to be organized and inclined to live with bare essentials?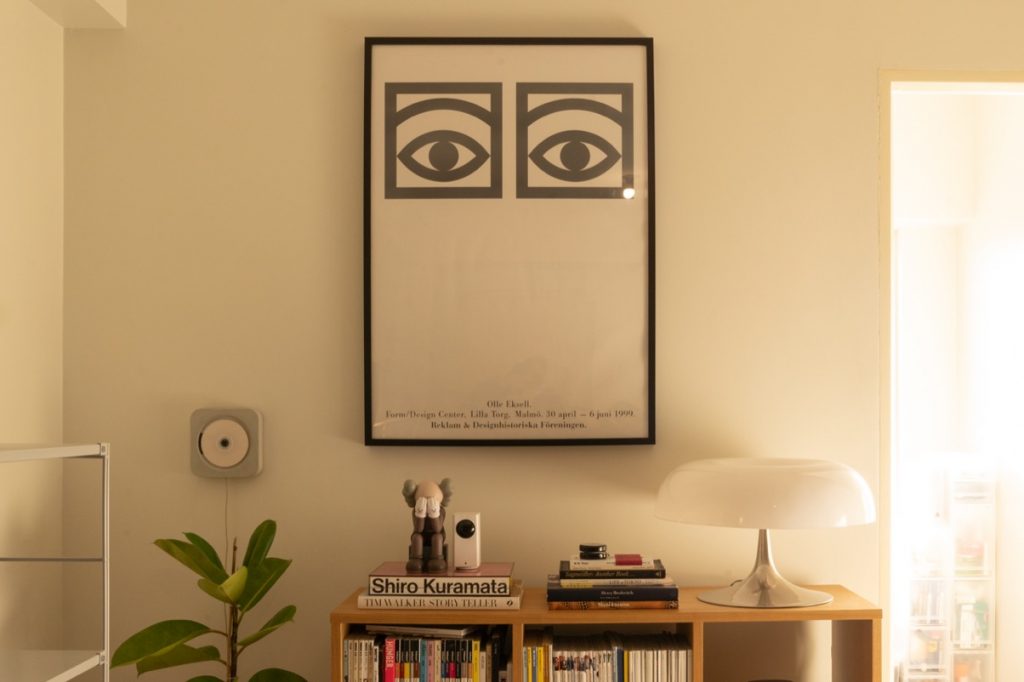 "He's actually pretty tame because of his breed kasi nga cat-like ang mga Shiba," Diokno says of Tokyo. Unlike most dogs who'd chew up shoes, spill the insides of pillows, destroy things, the worst that he could do is fill the place with his shedding, which his human has to clean up after every day. 
Not that Diokno overvalues his accumulation of furniture or his collectibles that include artist Brian Donnelly aka Kaws's eyeless figures. Asked what his most valuable possession is, he coyly responds, "si Tokyo."
Nevermind the vintage 1960s Charles and Ray Eames lounge chair he got from Singapore with the help of his friend and fellow collector Ryan Vergara of Everywhere We Shoot, or his poppy red Eames elephant that instantly catches one's eyes upon entering his space.
The only rival for attention inside his 58-sq.m apartment is a rare find he got from eBay: a black and white framed poster with two huge eyes by Swedish graphic designer Olle Eksell that seems to look over the entire floor. He proudly says that it's from the exhibition Eksell had in 1999 in Malmö; not a reprint, which is commercially available for a much higher price.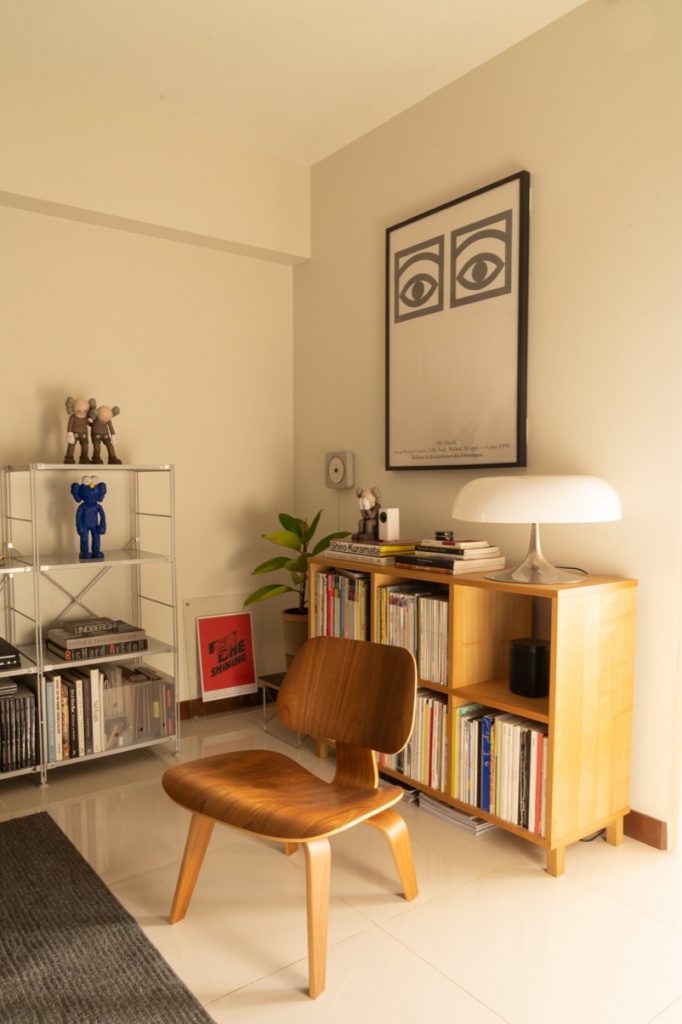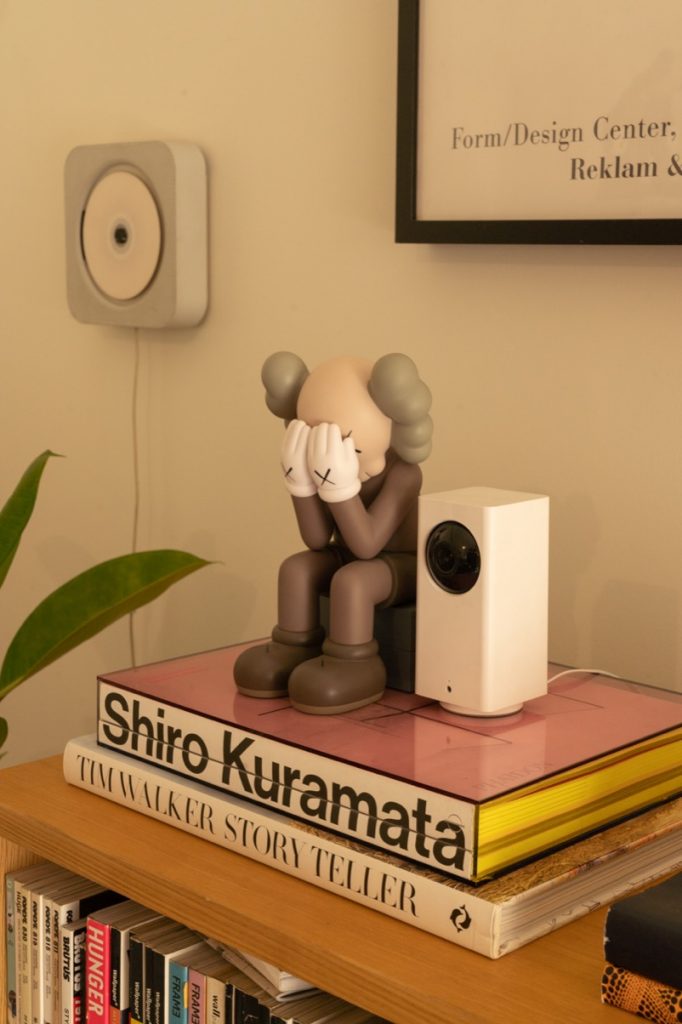 His spotless shelves—mostly from Muji—brim with magazines, books, and tchotchkes from overseas trips: a small Yayoi Kusama and Yoshitomo Nara prints among others. The accumulation of print-related references tells a lot of Diokno's evolution as a creative; from an advertising graduate to a senior designer at the now-defunct Rogue magazine then eventually to a full-fledged photographer. Tomes upon tomes of books by renowned photographers from Avedon and Beaton to Newton and Leibovitz pepper the place serving as decorations by themselves.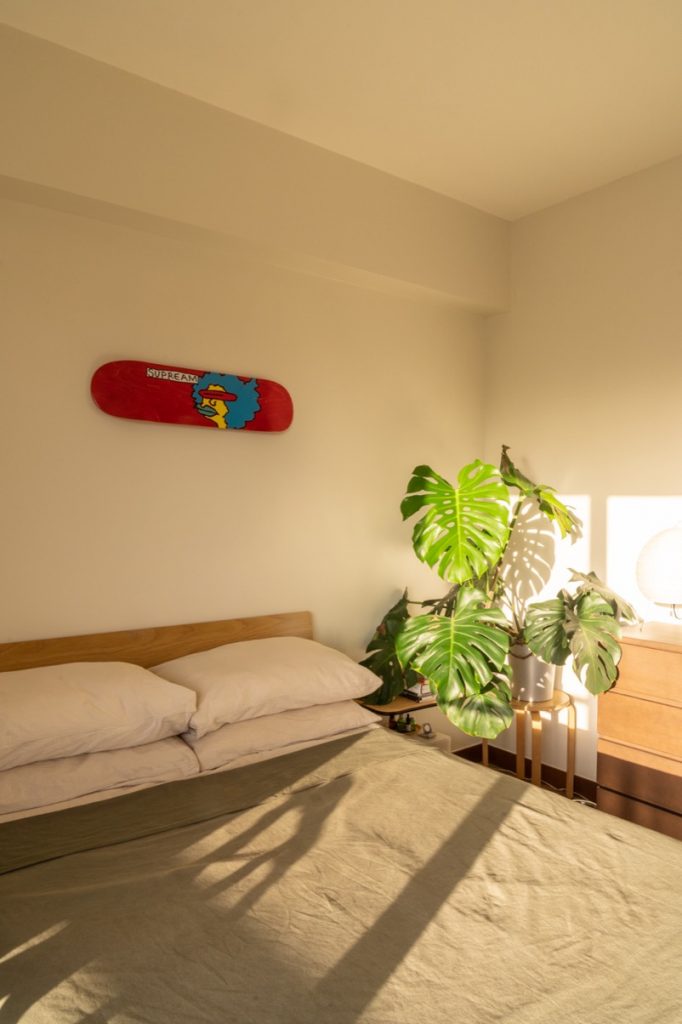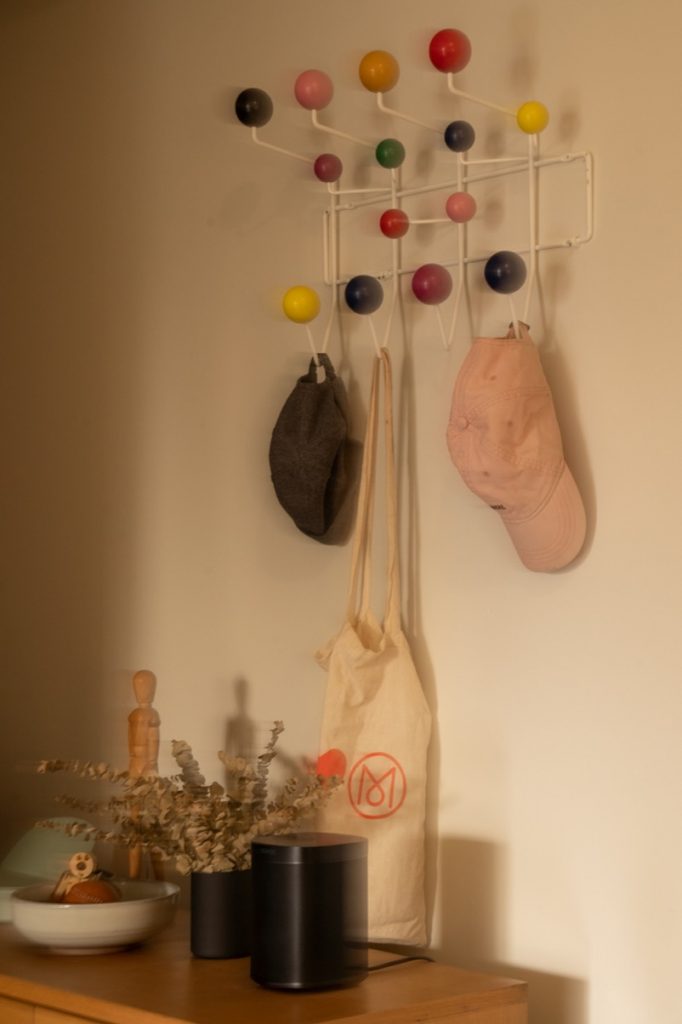 He moved in six months ago from his previous space in San Antonio Village. He already had pretty much everything he has in this new space from the couch to the shelves.  His approach, he describes, is "minimalist," modular; only getting a new piece of furniture or decor based on the availability of space. 
"Ako, more on sa space muna. If may space ako for it, then I'll find a piece for that space, not like finding inspiration and then making space for it." But if there's something he can have that he make space for, even at the expense of some of his existing pieces, it's art. Diokno dreams of hanging a piece by artist Maria Taniguchi in his pristine white walls in the future. "Aalisin ko talaga 'yang mga 'yan just to make space for a Maria."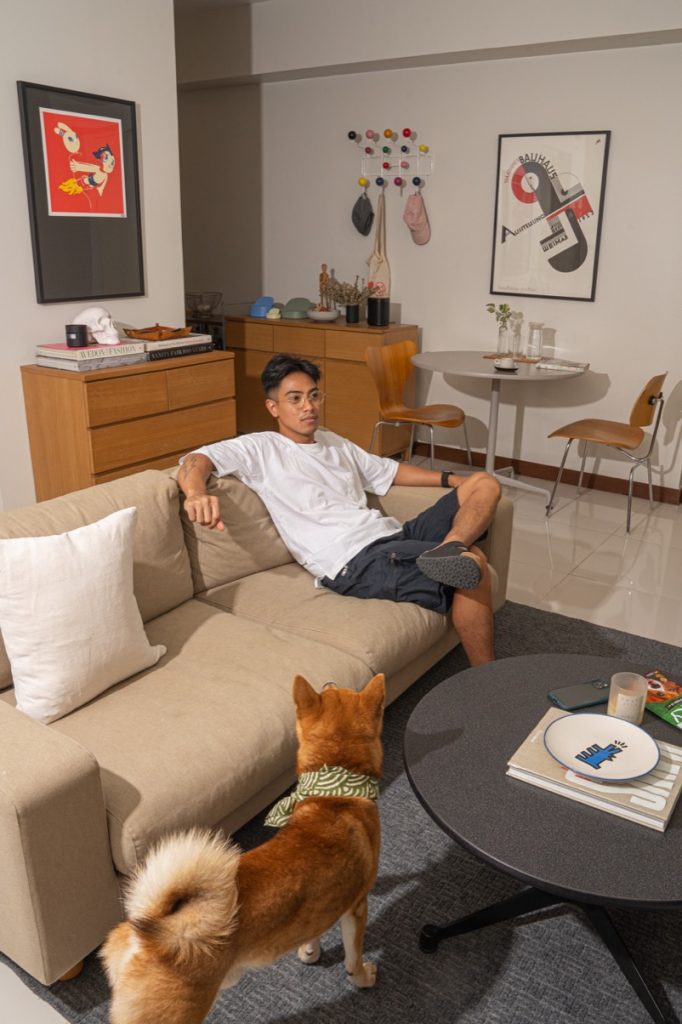 Right now, he's still figuring out the best place for some pieces including a Poul Henningsen lamp, as he is prone to moving them around for his regular Instagram posts—well, that and trying to tame the unruly man of the house that is Tokyo.
Get more stories like this by subscribing to our weekly newsletter here.
Read more:
What's designer Patis Tesoro doing in Laguna? Gardening and refurbishing old Filipino houses
A look into the Instagrammable home of Sunnies creative director Martine Ho
Artist Luis Lopa on 'sampling' and painting beyond the canvas
Writer: CHRISTIAN SAN JOSE
PHOTOGRAPHY SAMANTHA ONG