This is the rum cake we recommend for this season
Treat yourself to an inebriated cake made with sustainable local produce
Dec 15, 2017
The rum cake is not exactly the best representative, desserts-wise, of the festive Yuletide season. Usually served naked, the liquor-infused cake is visually nondescript to the point that it looks too bland to be the centerpiece of the table. But there is more to this treat than meets the eye.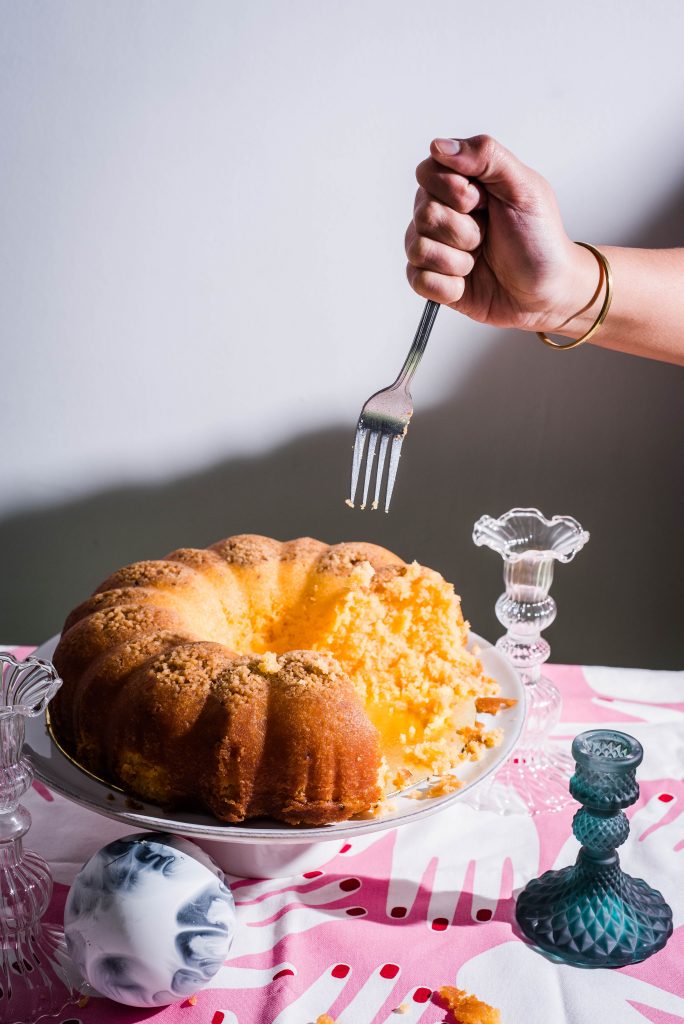 Chef Rhea Castro-Sycip of Flour Pot has created her version of the foreign dessert with sustainable local produce. Stored in a recycled wooden box, the bundt cake's vibrant golden crust is proof of the chef 's use of free-range eggs in the recipe. When the dessert lands in your mouth, it reveals a soft, slightly dense, and moist texture. The rum is not overwhelming but simply imparts a hint of the liquor's flavor along with a buttery taste. As Castro-Sycip says, you'll taste the cake first before the rum. After a few bites, that's when you can expect a warm feeling to travel from your palate to the stomach.
There's no need to rush in eating a rum cake. In fact, it's better if you hold that craving back for a while. As time passes, the rum's taste emerges and evolves, giving the cake a bolder flavor. You can even place the cake at room temperature without spoilage for two weeks. But if you're growing a little impatient, you can always get yourself a slice to pair with a cup of joe. After all, you'll never go wrong with a slice of cake—even a boozy one at that.
TAGS: eats make nolisoliph rum cake the get