Saigon Pho introduces pho's lesser known relative, the bún bò
Have an authentic Vietnamese experience at this tiny hole-in-the-wall
info
Saigon Pho

Vietnamese

11: 30 a.m. to 11 p.m.

848-3355

₱

P129 to P189
"There are even more food stalls in Saigon than here," Vietnamese national The Vinh Hoang says, referring to the popular food street of Maginhawa. He recalls how citizens of Saigon would stop by a shop to grab banh mi and eat it on their bicycles, or how they would enjoy bottles of beer every night after work. This is what he tries to bring to Maginhawa's neighborhood through Saigon Pho, a nondescript hole-in-the-wall focused only on Saigon's cuisine.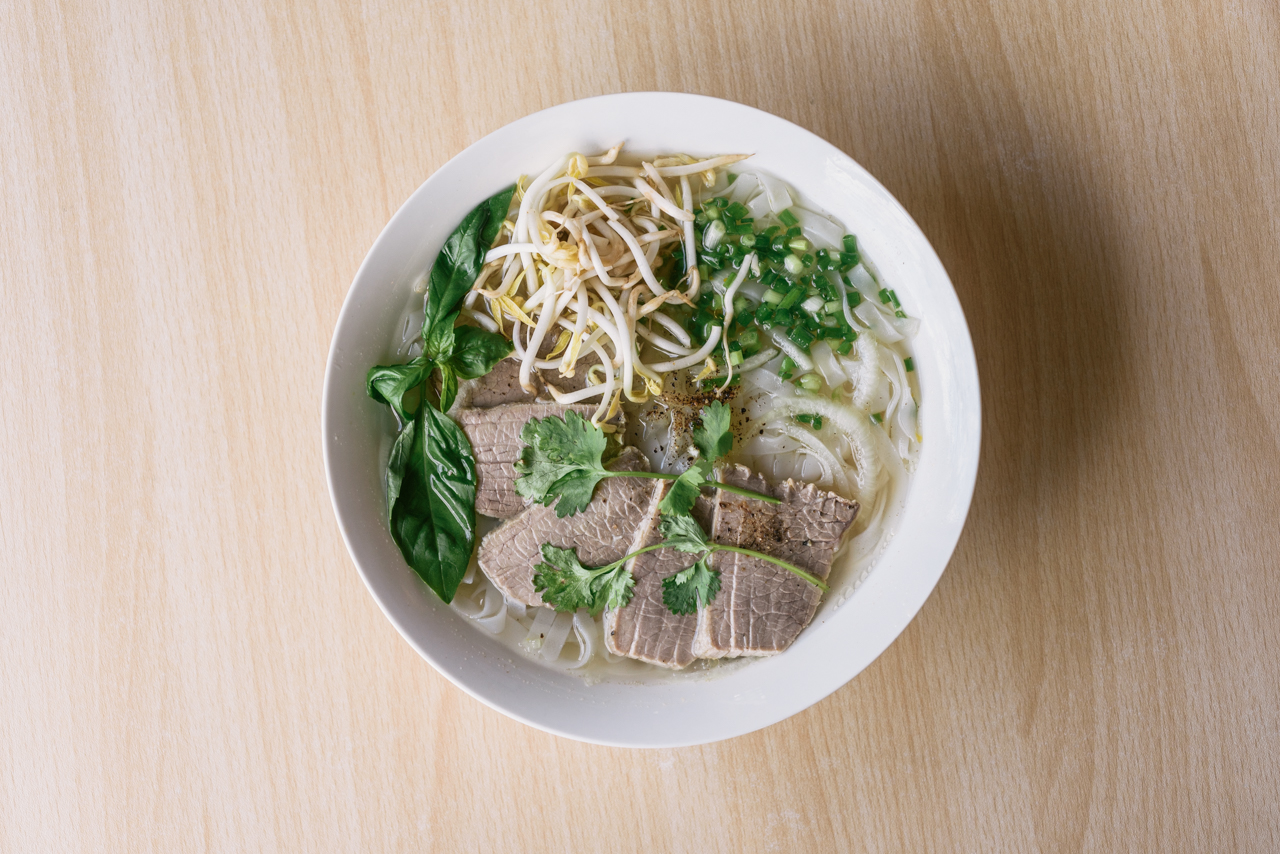 As its name suggests, Saigon Pho still highlights the popular Vietnamese noodle dish cooked Saigon-style. When their pho bo arrives on your table, it's presented without any fuss: an assemblage of herbs, some slices of beef, and bean sprouts sitting atop flat rice noodles. It looks almost too simple, but a spoonful of the hot clear soup instantly reveals a rich savory flavor, a result of boiling the beef for 10 hours. The soup also maintains fresh notes from various herbs, though. The dish is already flavorful, but you can still build its taste with hoisin, chili sauce, and lime.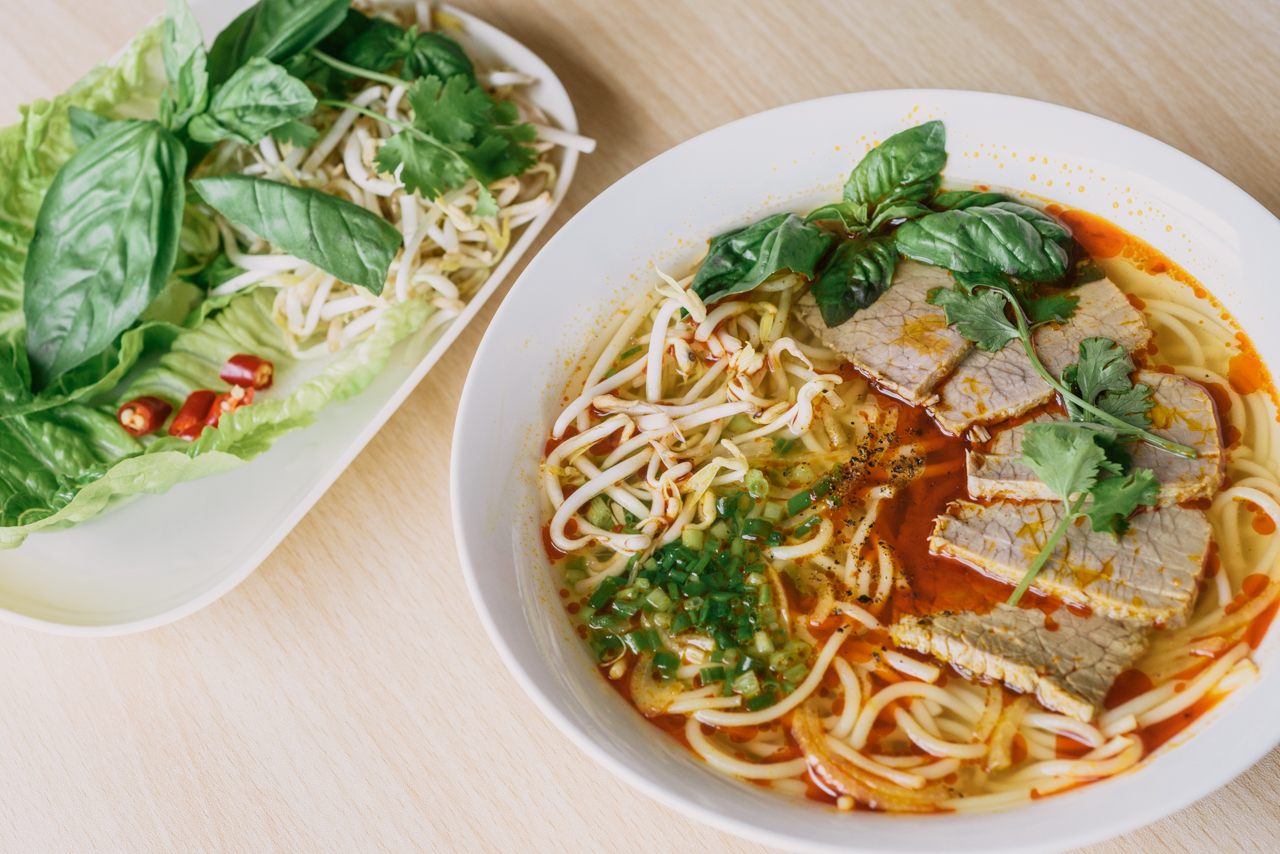 Since pho has already gained traction in the past couple of years, the hole-in-the-wall includes a less popular noodle dish called bún bò. The primary difference between pho and bún bò is the noodle's shape. While pho has flat rice noodles, bún bò features cylindrical rice noodles swimming in reddish soup. It has the same base soup and herbs as pho, but it's slightly spicy. If you want to make it even more pungent, add an appropriate amount of their satay.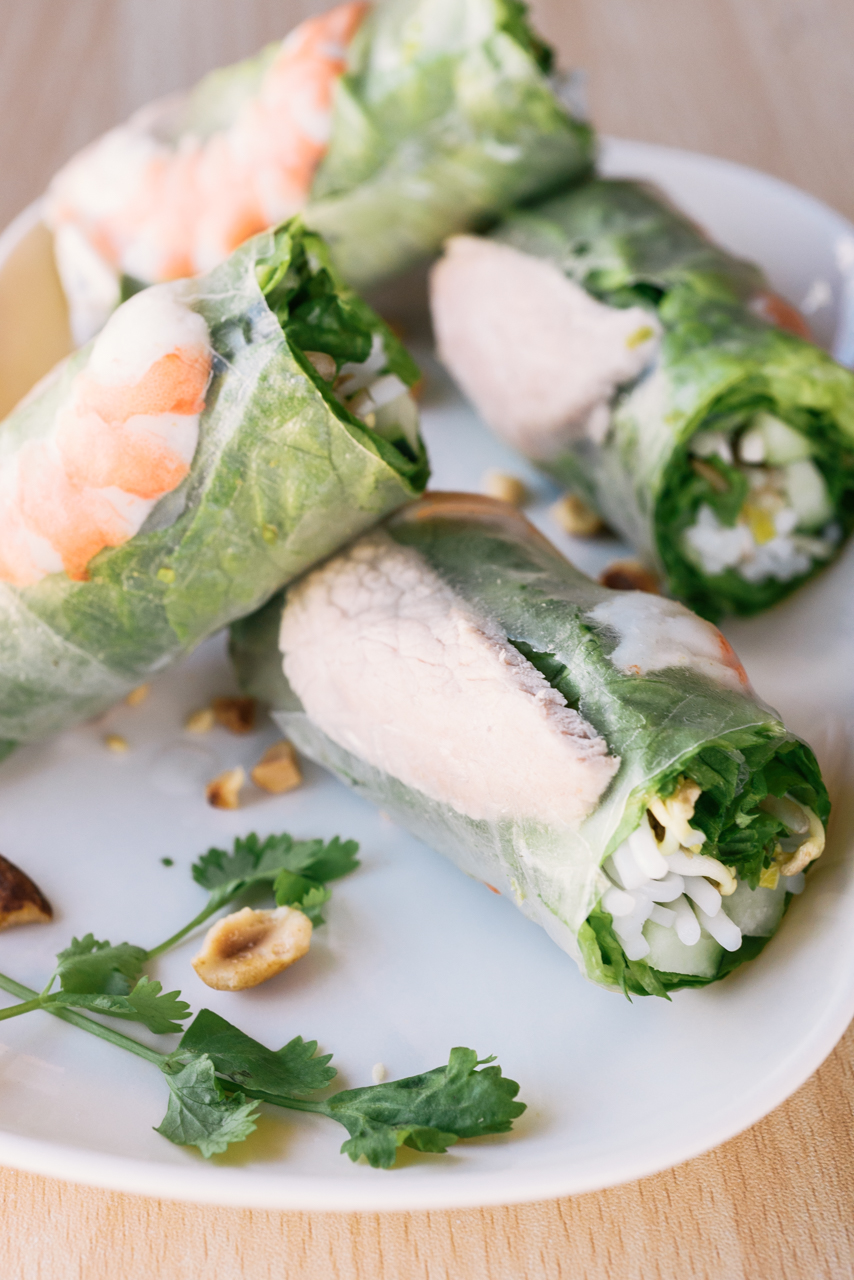 Saigon Pho's menu is relatively short. According to Hoang, he intended to keep the menu short and centered in the food they eat in his hometown Saigon. Aside from the noodle dishes, they also offer other Vietnamese fares like banh mi and goi cuôn or Vietnamese spring rolls. Their spring rolls come with two choices of dips: their original sauce and peanut sauce. Their original sauce is tangy and spicy with a fish sauce flavor that is bolder and a bit sweeter than what we're used to. On the other hand, the much sweeter peanut sauce was just introduced to cater to the Filipino palate. Hoang's partner Joanna Gabiran explains how some diners associate their goi cuôn with our lumpiang sariwa, which has a nutty sauce.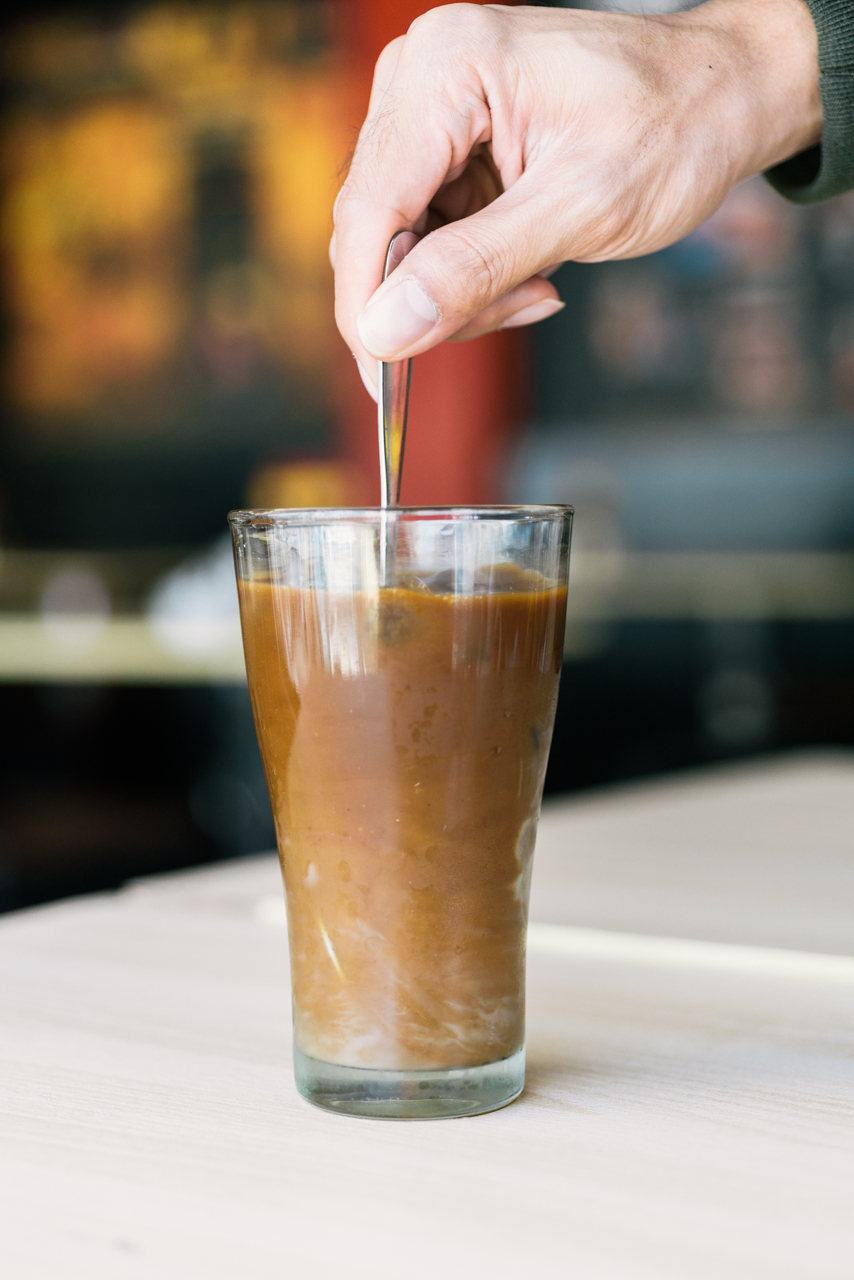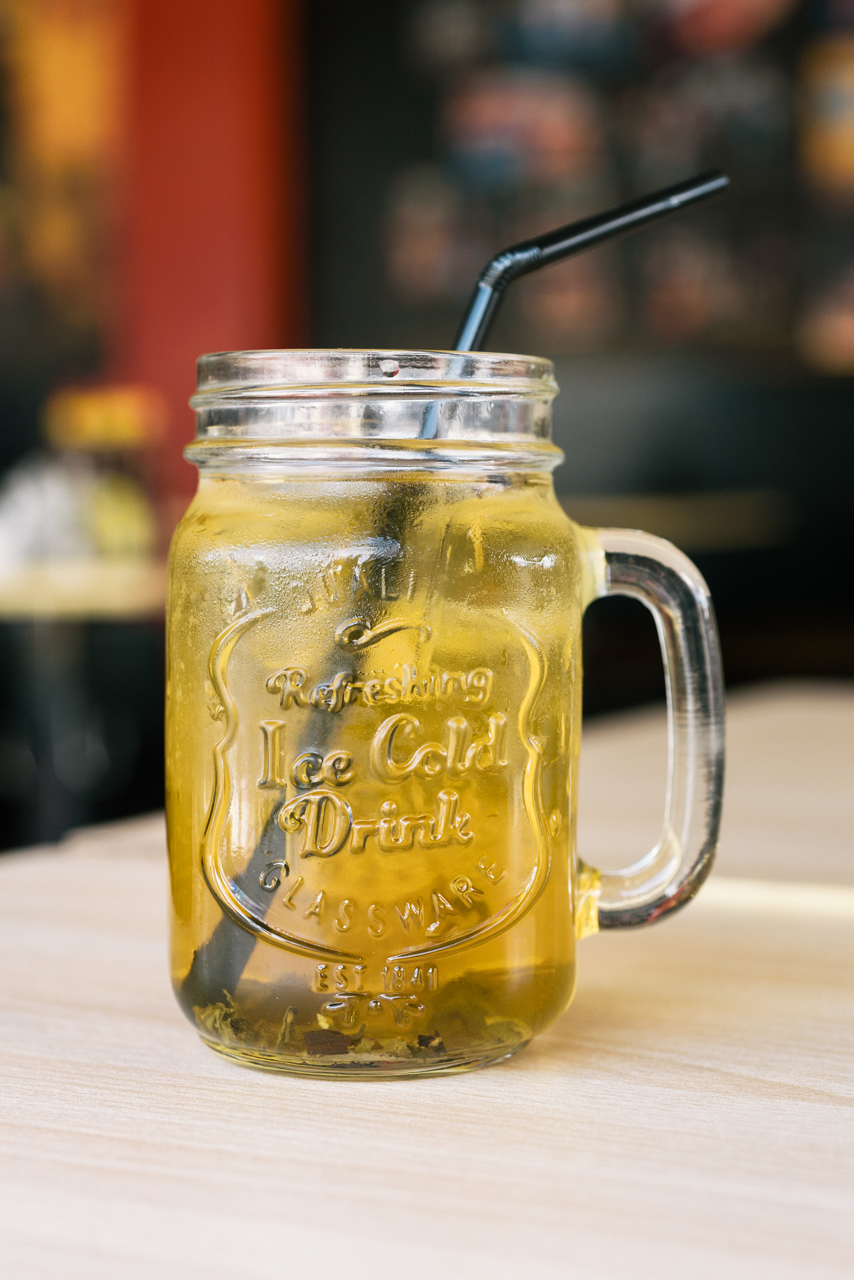 You can cap off your Vietnamese meal with ca phe sua da or Vietnamese coffee. To cleanse your palate, opt for their green tea. Their green tea is infused with jasmine flowers, making it more aromatic and relaxing.
Saigon Pho stays true to the refreshing taste of Vietnamese cuisine. Aside from its authenticity, it's probably just apt to say that it's Hoang's love letter to his hometown. After all, opening Hoang in the busy street of Maginhawa is like bringing home with him wherever he goes.
Read more:
Broken rice takes the spotlight at this Vietnamese restaurant
Take happy hour to the streets with Cù Chi
Annam now has rice on the menu, if pho isn't for you
TAGS: bun bo nolisoli.ph pho Saigon Pho southeast asia Vietnam Vietnamese
WHY GO?
Try their bún bò. It's the spicier sister of pho. If you still prefer the clean flavors of pho, Saigon Pho doesn't disappoint.
MENU