These galleries on Pasong Tamo will be throwing a party this Thursday
And it's for free
Feb 28, 2018
Art Fair Philippines 2018 officially opens to the public on Mar. 1, Thursday but the fun doesn't stop at The Link though.
As part of 10 Days of Art, Art Fair has organized a special gallery hop (from 8 p.m. to 11 p.m.) along Pasong Tamo where galleries will extend their operating hours to celebrate the growing art community in the area. The art crawl will include Silverlens, Art Informal, and The Drawing Room. After that, head to La Fuerza for another leg and scour the halls of Archivo, Finale Art File, J Studio, Nova, and Vinyl on Vinyl for more art finds. When you visit the galleries in La Fuerza, make sure to get your passport stamped because that will be vital after. 
When you're done viewing all the exhibitions, wind down (or get wild, if you want) at Art Fair's official afterparty at 20:20 Manila. You can try Daiquiri de Lyra, a cocktail homage to visual artist Lyra Garcellano specifically concocted for this year's Art Fair. With a drink in hand, witness visual artists like Romeo Lee, Mich Dulce in The Male Gaze, and Alvan Zafra in Pastilan Dong perform their music live. The lineup of bands also includes Identikit, Pie, Run Dorothy, She's Coming Home, and The Late Isabel. What's more, 20:20 will also celebrate the return of their Prom Night.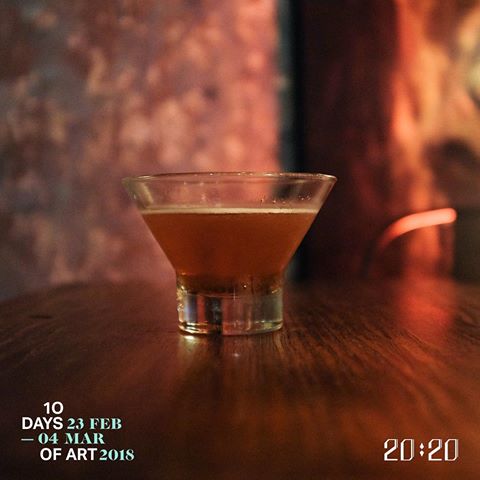 Entrance to the afterparty is free. And if you've completed the stamps on your gallery hop passport, you'll also get a free Don Papa drink.
Header image grabbed from The Male Gaze's Eyes Peeled video
Read more:
Visit the new galleries participating in this year's Art Fair
The Ultimate Art Fair City Guide
Art Fair Philippines is not just about Filipino art
TAGS: 20:20 art fair art fair after-party Gallery hop la fuerza mich dulce nolisoli.ph Pasong Tamo